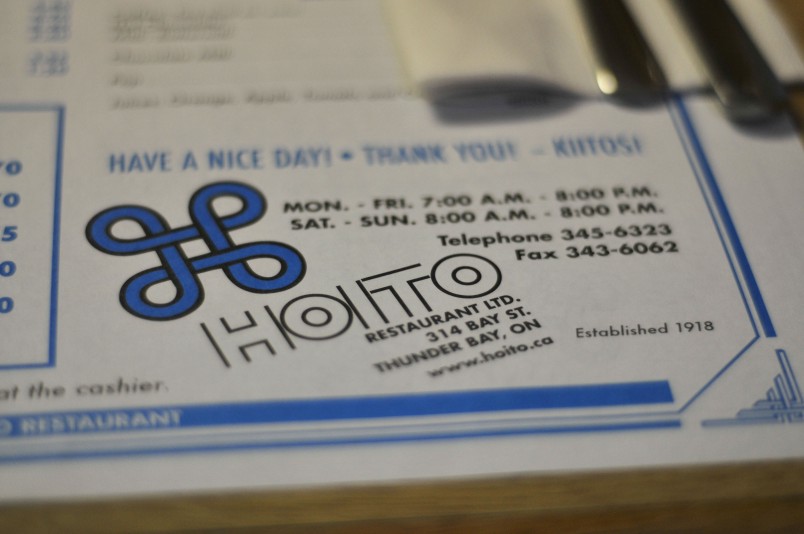 I spent this past April traveling around Finland, and experiencing true Finnish culture. By the time July rolled around, I was really beginning to miss the land of reindeer, Sami and snow.
Solution? Travel to Thunder Bay, Ontario. You probably wouldn't have expected this, but Thunder Bay has a population of about 12,000 Finnish immigrants.
I certainly had no idea before departing, but as soon as I arrived I felt like I had touched down in Ivalo all over again.
The Finns chose Thunder Bay because the landscape reminded them of home, and they liked the isolated yet accessible region of Canada. They set up shops, restaurants, and an overall community that welcomed Finns and Canadians alike.
So, this morning I decided it was time to have a proper Finnish tour around town.
We started out around 9:00 am by eating breakfast at the Hoito restaurant and the Finlandia Club. Excited to order my breakfast (although slightly disappointed that there was no reindeer on the menu), I eagerly waited for my Finnish pancakes to arrive.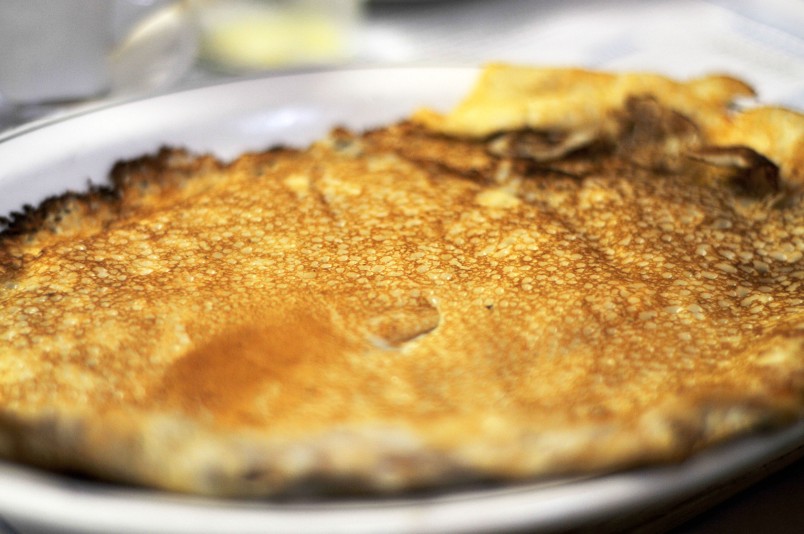 Then, an enormous plate of crepe-like pancakes was placed in front of me. I admired my meal for a short time, and then dug in. When I was in Finland, I seemed to pick up the habit of eating my pancakes from the inside out.
I'm not sure if this is a usual custom, but it's certainly tastier when the centre of the pancake has soaked up all the butter and maple syrup.
I also tried some Karjalan Piirakka.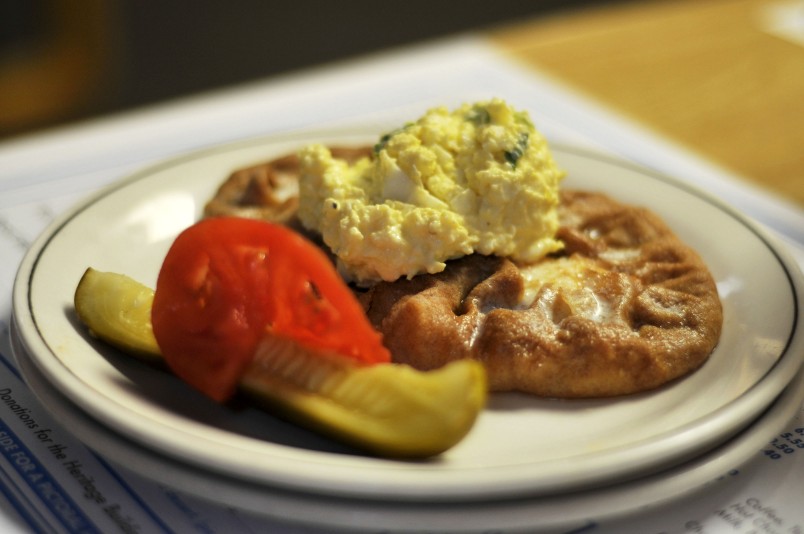 After breakfast, around 10:00 am, we decided to take a stroll around town to check out the Finnish shops. First stop—the Finnish book store. Strangely, it seemed to be more of a cooking and kitchen-wears store, but I enjoyed looking around. I picked up a couple of gifts for my mom's upcoming birthday, and headed back out the door.
A few doors down was a Finnish deli and store. I didn't want to buy any food, but went inside for a quick look around. As I stepped in the door, I was greeted by a thick Finnish accent from a friendly old man. I said hello back, and started to wander around the store.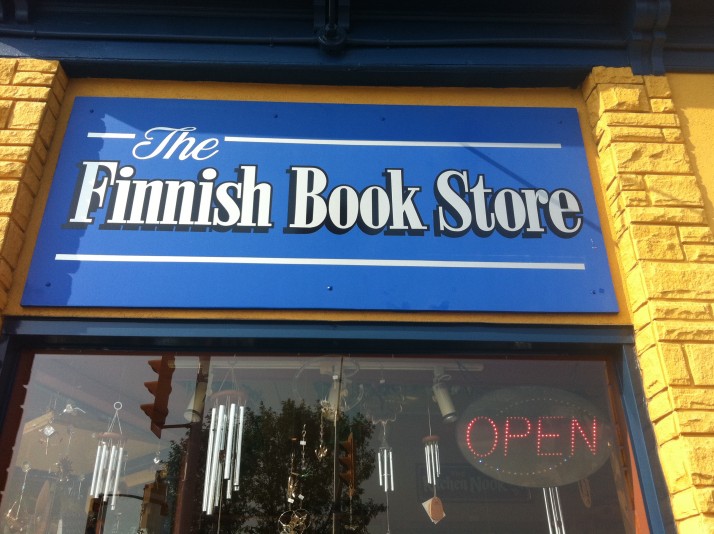 Once again, I felt like I was back in Finland. Everything on the shelves was in Finnish, and was product that I recognized from my own trips to a supermarket in Helsinki. I giggled at the sight of the Salmiakki, remembering how often I saw that stuff (a popular Finnish licorice chew).
I haven't had the chance to experience the Thunder Bay-style Finnish sauna yet, but I can only imagine that it will be just like the traditional Finnish sauna that I enjoyed earlier this year. There are even Finnish sauna stores in town, so that you can build your own.
The next store wasn't Finnish, but it was right next door and looked pretty interesting. It was called Take a Hike Outdoor Adventure Store. We spent some time inside looking at all the cool toys and trinkets, and having a nice chat with the owner.
I almost bought a world map puzzle, but decided against it, as I would likely spend entirely too much time playing with it. It was probably the coolest puzzle I had ever seen though.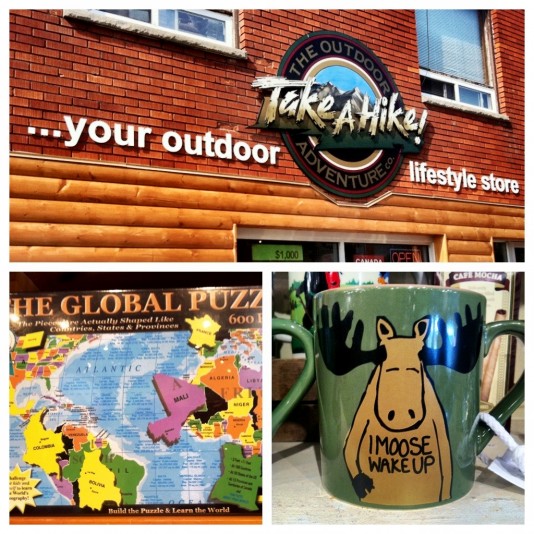 Finally, it was time to head out of Thunder Bay and on to Nipigon. I had enjoyed my little trip down memory lane, and felt really happy about the fact that there was such a large Finnish population in my own province.
If you ever want to experience some real Finnish culture, and even a similar Finnish landscape, all you have to do is hop on one of the 14 daily flights from Toronto to Thunder Bay. It's super inexpensive, and a really quick flight.
As we drove out of town, we passed one more Finnish shop, after another. I smiled as the white and blue flag flapped around in the distance behind us.
Kiitos, Thunder Bay :]