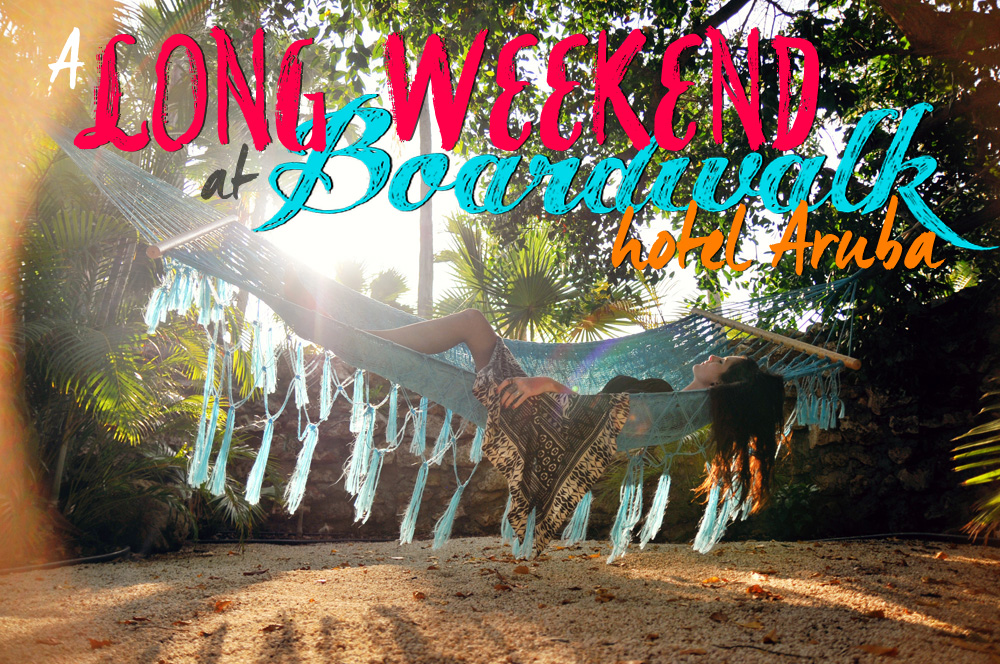 I recently spent a long weekend at Boardwalk Hotel Aruba, a hidden boutique style hotel, located just steps away from the sugar-white sand of Palm Beach, on the Island of Aruba.
From Thursday night until Monday morning (September 25-29th), I experienced all that this little tropical oasis had to offer, and could hardly bring myself to leave in the end.
I mean, I'd be happy living in the hammock alone.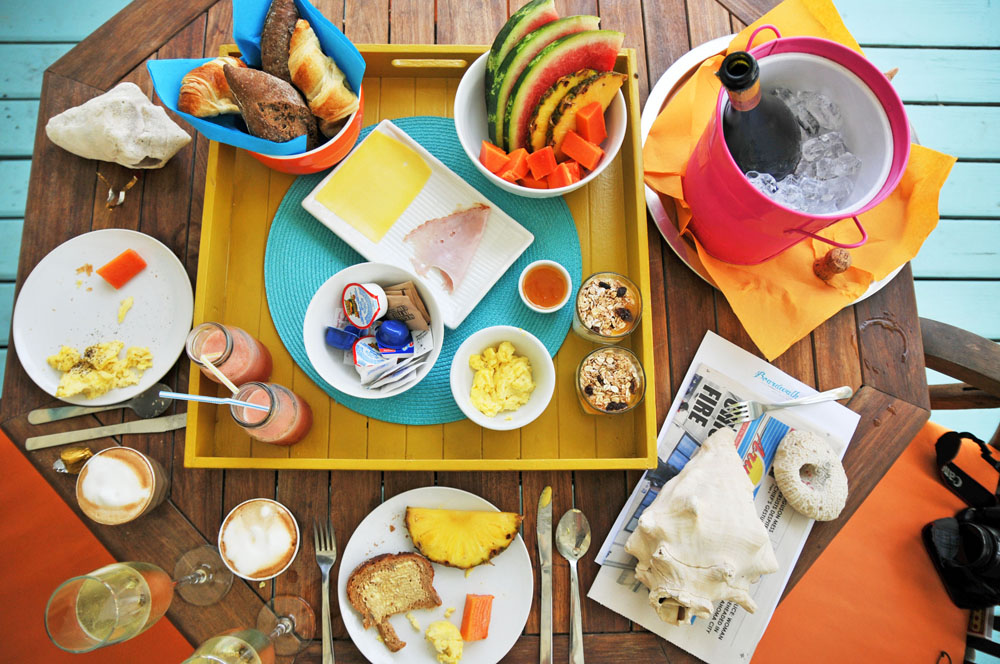 Champagne Breakfast 
One of my favourite experiences at Boardwalk Hotel was the champagne breakfast. Served right to my patio on a vibrant tray, breakfast arrived promptly at 10:30 am (the time that I requested).
The spread featured a bread and pastry basket, an assortment of ham and cheese, tropical fruits including pineapple, mango & watermelon, yoghurt with a granola mix and a bowl of scrambled eggs. Drinks included fresh the juice of the day, Cappuccinos, and of course, a bottle of champagne.
There is no better way to start the day, and it was a great slow morning on my last full day in Aruba.
Aruban Casitas
My Casita (#2) was spacious, fully air-conditioned, vibrant, and combined Island charm with a home-like coziness.
The double glass doors opened up to a high-ceilinged living room area, with one stark lime green wall. The other wall displayed a colourful piece from a local artist, above a large seating and TV area.
Next to the living area, was the fully stocked kitchen. It had everything I ever ended up needing throughout my stay, including cooking materials, dishes, a coffeemaker, and fridge. If I didn't feel like eating outside, there was another table waiting in the kitchen.
The Bedroom
The bedroom was lit by large windows, allowing bright sunlight to stream in over the two queen beds and more tropically coloured furniture.
The headboards were a calming turquoise, and the dresser was a hot pink.
And those beds? Well, let me tell you.. getting out of bed in the morning was the hardest thing I did all weekend.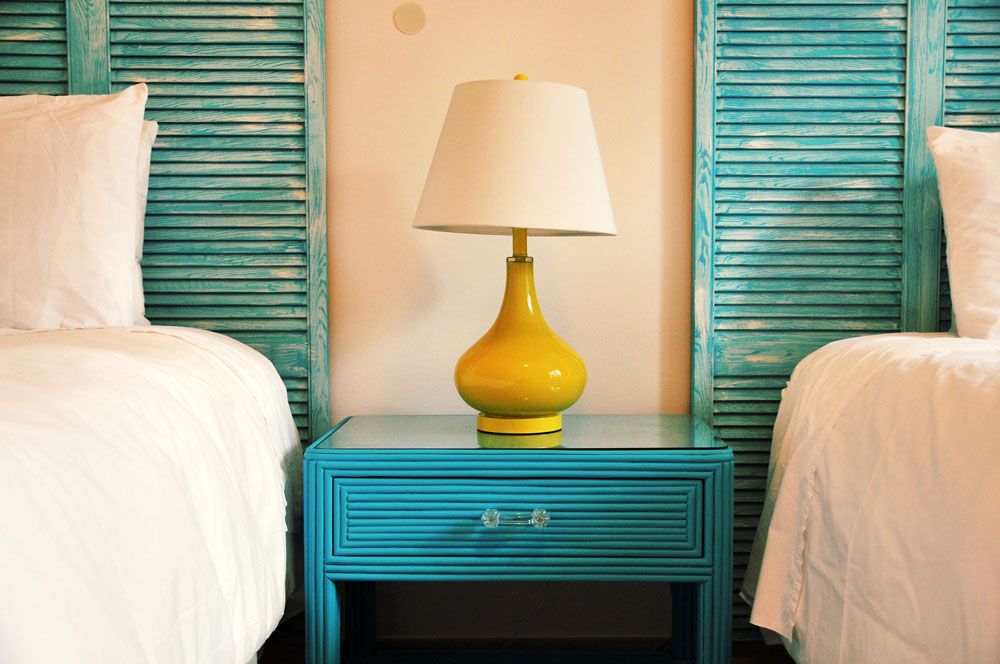 Private Patios
The patio was my favourite place for spending time.
It was a place to wake myself up with a tea in the morning, a spot for hammock lounging in the afternoon, and preferred location for getting a little laptop time, hanging with the hotel kitties and sipping on a drink in the evenings.
Each patio is different from the next, but I was pretty partial to Casita #2 ;]
Unique & Boutique
Boardwalk's size and custom décor is what really sets it apart from every other hotel in Aruba.
Sure, a 15th floor ocean view room has it's perks, but a large resort can be so impersonal. I'd rather wake up in my uniquely painted room, grab breakfast from my own kitchen, and walk through a cute little courtyard and cross the road to get to the beach.
Set amid a coconut grove, Boardwalk is cozy, private, charming, and personal.
Getting Around the Island
It was also very easy to get around the Island, leaving from Boardwalk.
With about ten minutes to spare, we decided that we wanted to see the sunset from the California Lighthouse, on the Western tip of the Island. We hopped in our rental Jeep, zipped up the coast, and pulled up just in time to see the sun dip beneath the horizon.
Even the opposite end of the Island was never more than an hour's drive away.
And of course, crystal clear turquoise waters are only a few minutes walk from your front door.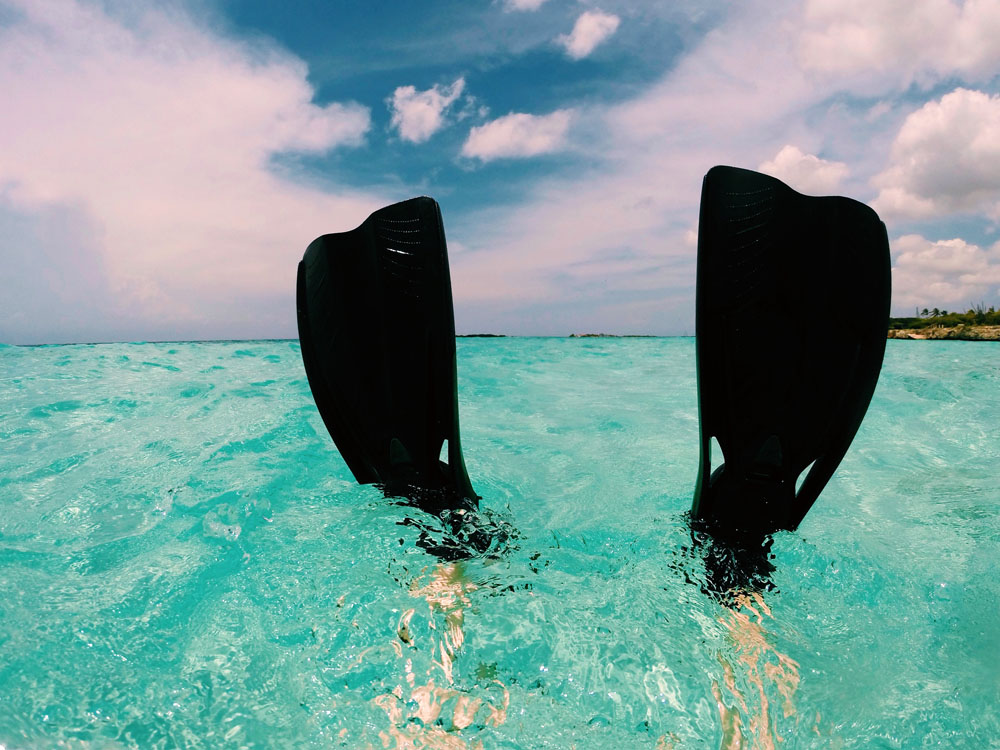 The Pool
I didn't spend nearly enough time by the pool.
There were a couple of times relaxing with beers, or lounging in the shade, but I certainly wouldn't mind spending some more time there.
Just picture yourself in one of these chairs.
Personal BBQ
Having a personal charcoal BBQ was another of my favourite features of the Boardwalk.
After grabbing some pre-made chicken, beef & veggie shish kebabs from the nearest supermarket, we cooked them up on the patio. There were also some grilled pineapples that were absolutely mouthwateringly delicous.
It was one of the best meals of the trip.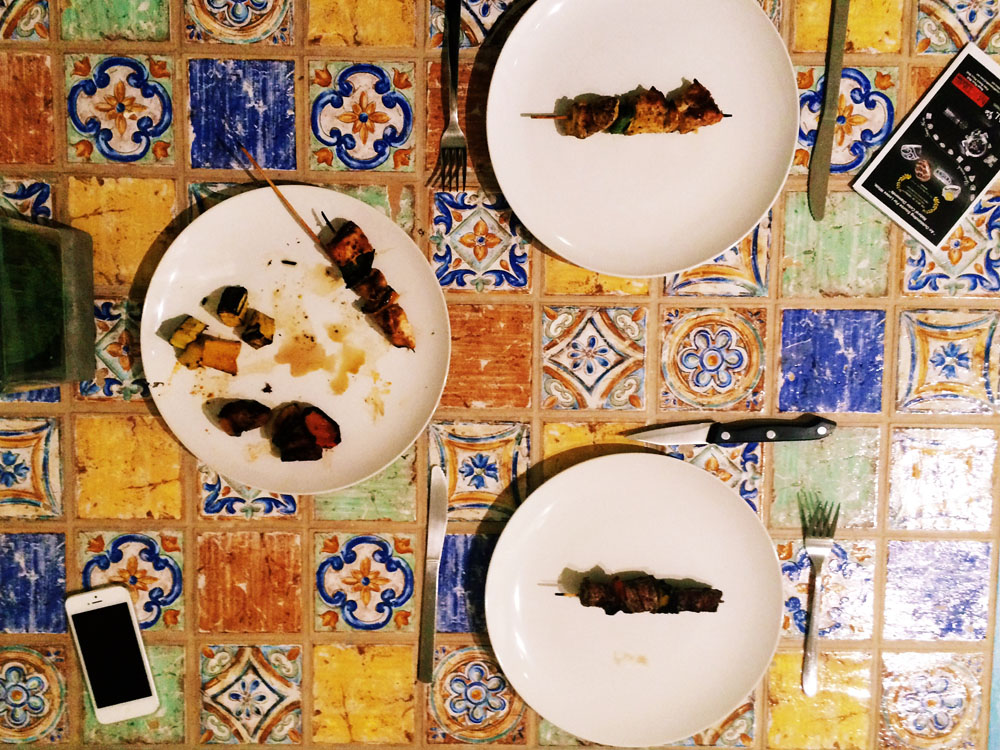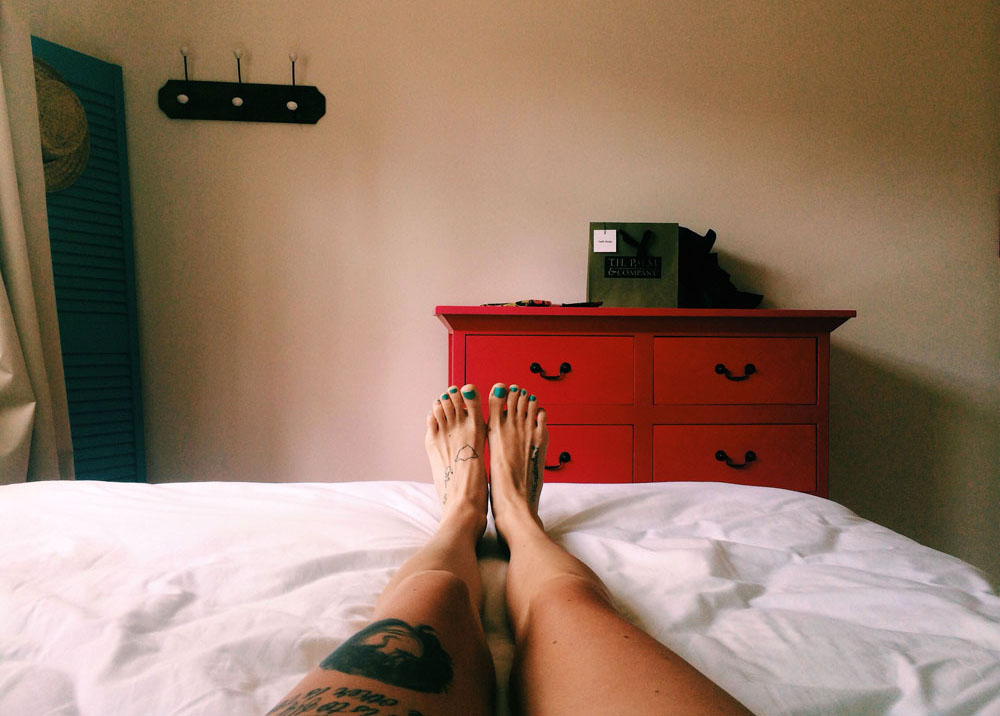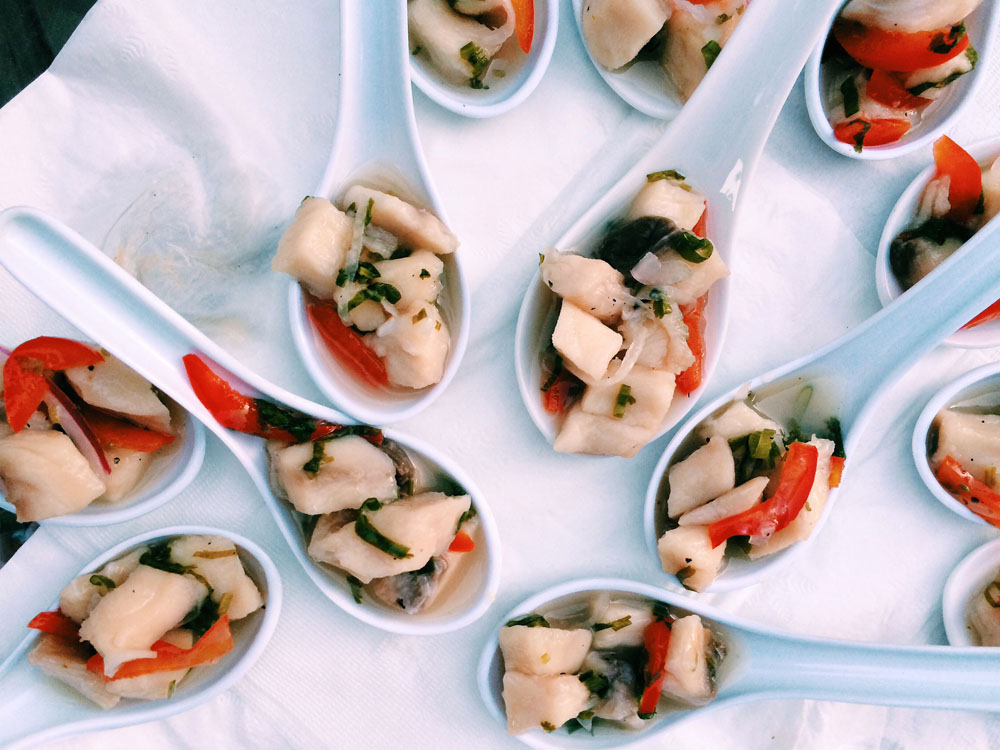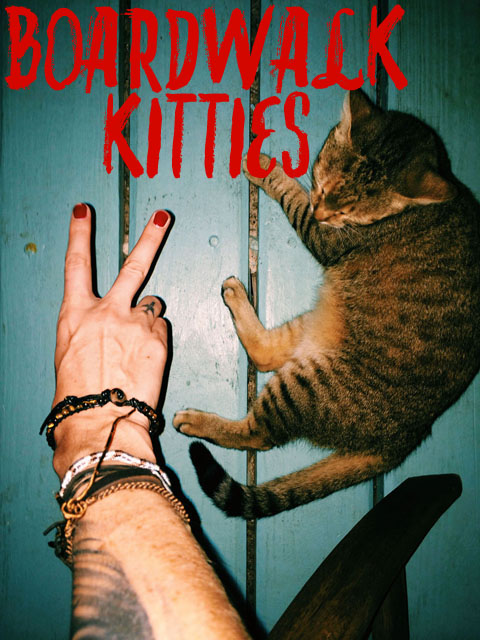 Boardwalk Pets
Resident pup, Lola, would greet us each morning in the office, always ready for a belly rub.
As a very pet friendly hotel, other guests played with their dogs in the courtyard, and happily let me give them a little pet.
My favourite of all the new furry friends were the Boardwalk kitties. There were three, which I named Pumpkin, Coconut and Rutabaga. These cats would visit throughout the day, and then hang around at night on the patios.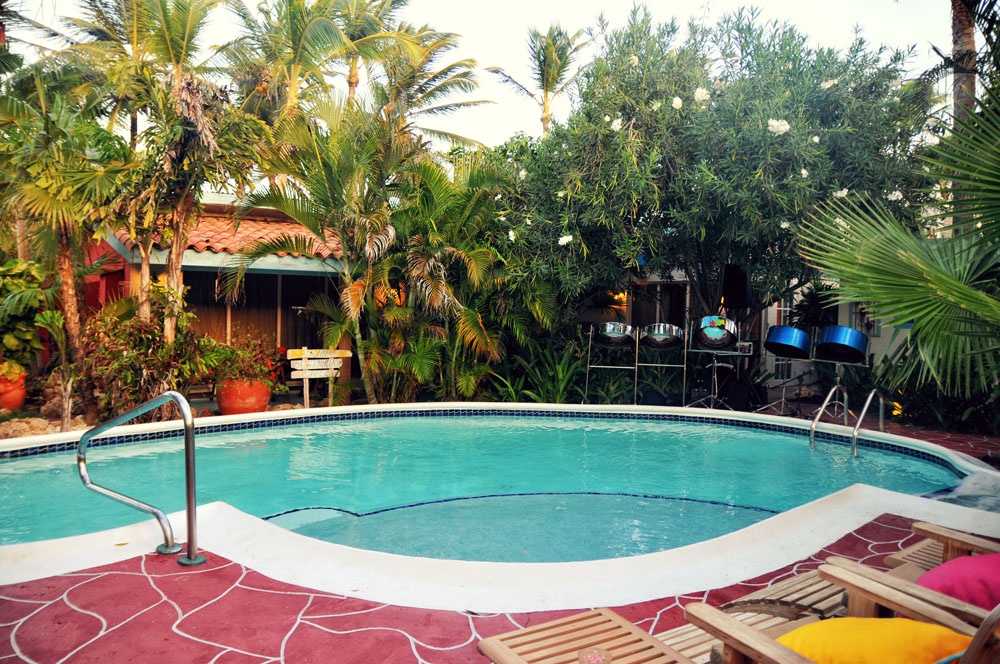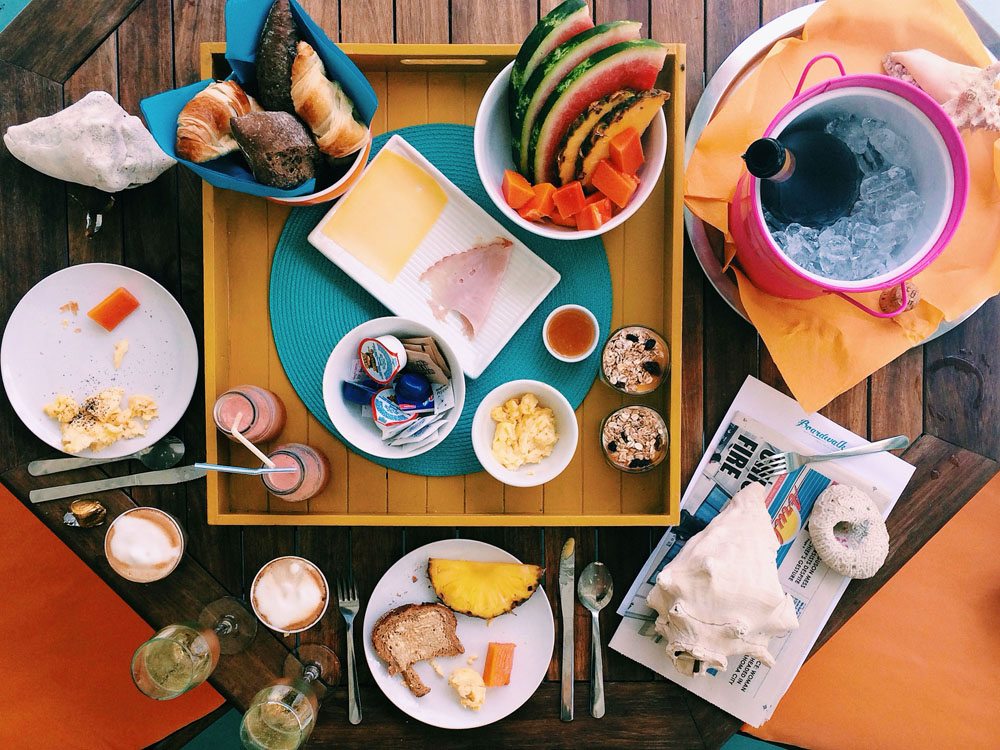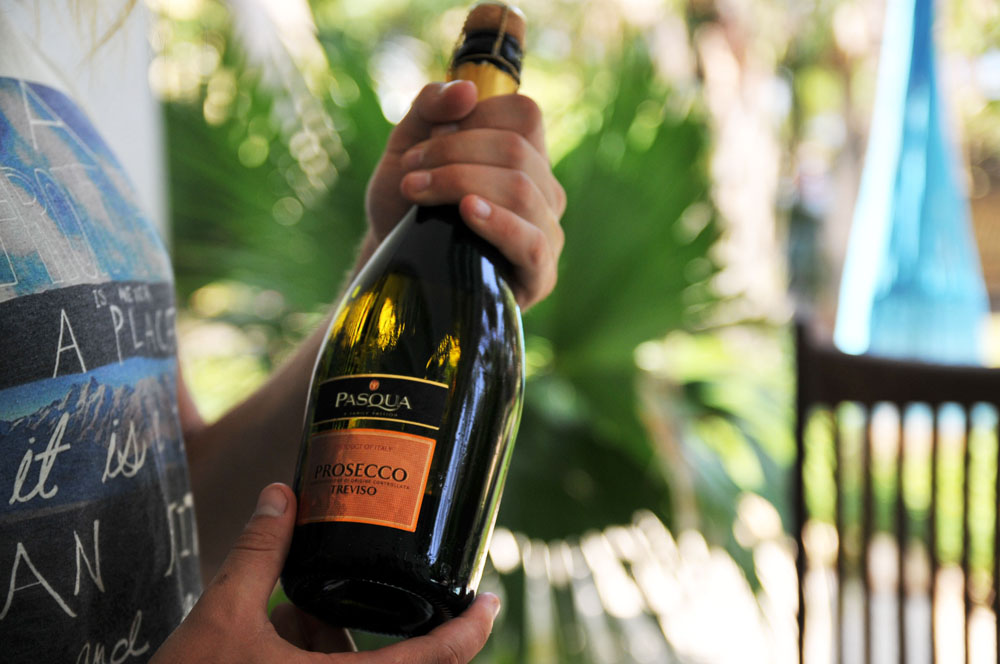 It was an amazing way to spend a long weekend, and I'd gladly return whether it be a short weekend to a week or more.
If you find yourself in Aruba, or undecided on which Caribbean Island to visit.. I highly recommend you say 'Bon Bini' to Boardwakl Hotel Aruba.
Come back soon to find out which of Boardwalk's Treasure Box items I got into over the weekend.
Hint: It involved some off-roading, undersea adventures, and a whole lot of sunshine.

I was a guest of Boardwalk Hotel Aruba.
All thoughts & opinions are my own.