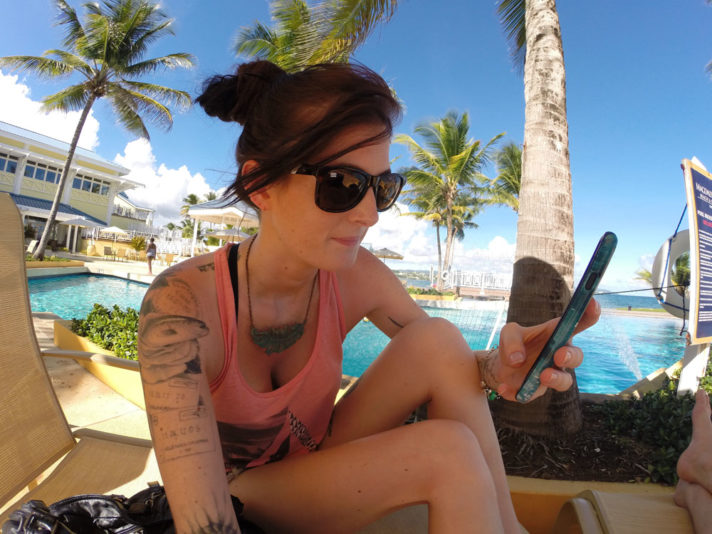 There's no way around it: travelling costs money. No matter how no-frills and off-the-beaten-path your travel plans are, you still need to find a way to fund them. Fortunately, today there are more options than ever before for travelers to make money while on the go. Here are five tips for travelers of all stripes to make money in order to keep their adventures going!
There are plenty of skills and jobs that can be done from anywhere in the world as long as you have a laptop and an internet connection. Graphic designers, web designers, and photo retouchers can take their work on the road and make a living no matter where they are. Creativity certainly helps to be successful in these fields, but the truth is that there is plenty of work to for people who have the right technical skills. Call it grunt work if you will, but the pay for retouching photographs or setting up a simple WordPress site can be quite good. Websites like Upwork make finding clients much easier than ever before.
Whatever language you speak fluently there is a chance that someone out there wants to learn it. Teaching a language is a great way to make a few dollars while travelling and fund the next adventure! There are many approaches to teaching a language and it is possible to find one that fits your style and comfort level. Sometimes teaching is as simple as having a conversation with a student in a coffee shop. Drinking coffee and having a casual conversation is certainly not a bad way to earn a few extra dollars.
One of the most time tested ways to make money while travelling is to work in a bar or restaurant. There are many reasons why this has been, and continues to be, a popular option for travelers. Restaurant work is easy to come by, whether or not you speak the local language there is usually something available for someone willing to work. Also, working in a restaurant or bar can be a great way for travelers to be social and meet fellow travelers and locals. There's nothing like having a job at everyone's favourite bar to make new friends and a bit of cash.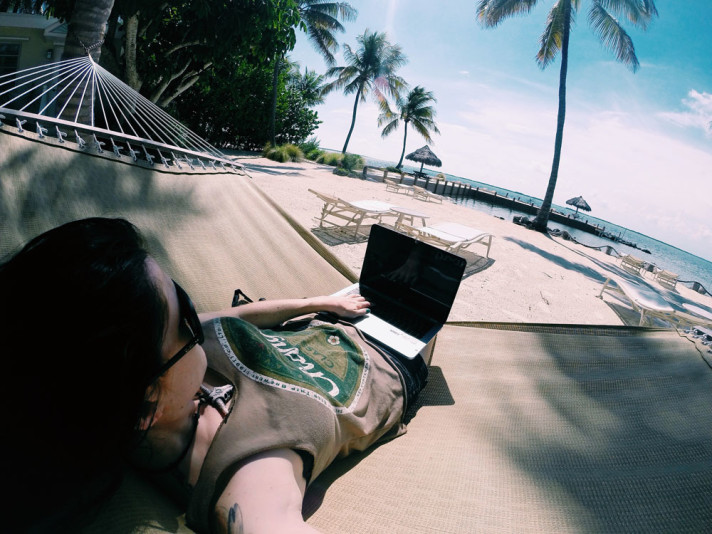 Starting a blog can be an excellent way to earn money, but beware because it's more work and time than you might think. Blogging can be an incredibly fulfilling, fun way to make a living and pay for a globetrotting lifestyle. What's better than writing about and immersing yourself in a topic that you love and care about, plus you're working for yourself. However, behind every successful blog is a passionate, dedicated, and hardworking blogger who has slowly built up their audience to the point where their blog makes money.
Day trading on the stock market and currency markets as well as playing the lottery online are other ways to make money while travelling. In the case of day trading and trading currencies, there is certainly an amount of inherent risk involved and a learning curve to become a savvy enough trader that it's possible to make a living. The potential upsides, and downsides, of trading in the stock and currency markets are huge. Playing the lottery online with a lottery ticket messenger service is similar to trading on the stock market in that the potential profit is huge; US Powerball hit $1.6 billion in January 2016. However, when playing the lottery the risks are a lot smaller as you are only out the price of a ticket if you do not win.
From time-tested methods to leveraging technology's new possibilities, there is a way for every traveler to make money while on the go. Don't let your bank account be the thing that holds you back from completing your wildest itinerary!