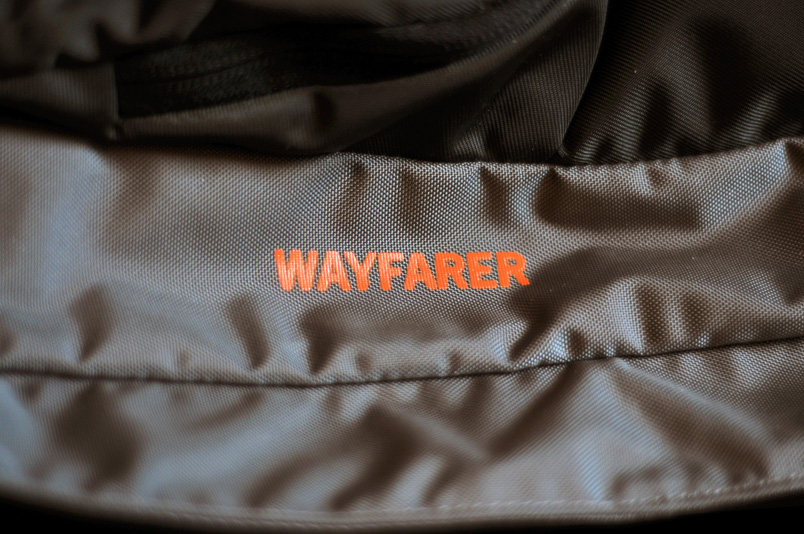 I previously owned another MEC bag, which I definitely liked. It was durable, it fit me well, and it looked good.
When I learned that I would need a smaller bag for traveling in Australia, I didn't hesitate before heading down to Mountain Equipment Co-op, in Toronto.
Then, I was introduced to the Wayfarer Travel Pack. I absolutely fell in love with this bag, and it is now my favourite backpack.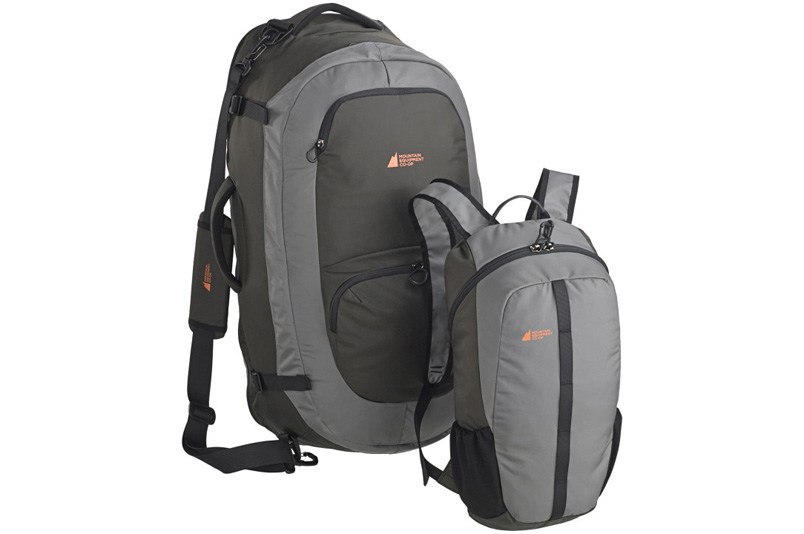 Upon learning that I would be spending the month of March traveling around Australia, I also learned that I had some packing regulations to take into consideration. So, I would be needing a smaller backpack.
With only a couple of days to spare, I headed straight downtown to the nearest Mountain Equipment Co-op, and made my way up to the packs section.
I browsed through a few small ones, which I really liked, aesthetically, but I realized that I would need something a little bit bigger.
I wandered through the store a bit, looking at different styles and various colours. I tried on a few of the ones that I liked, and shuffled through others.
There certainly were a lot of choices, so I soon became perplexed by the decision. Just as I started to feel overwhelmed by the backpacks around me, I spotted it.
It wasn't fancy like the others, it was simple and clean. It wasn't colourful or busy, and it wasn't strapped with laces or pullies. It was a plain grey, but, it just so happens that grey is my favourite colour.
I pulled it off the shelf, and took it over to the mirror. Popping it on my back, I sighed as it fit perfectly. It was so comfortable, even with the fitted weights inside of it.
Looking in the mirror, I was sold. It was absolutely perfect; I took home the Wayfarer Travel Pack.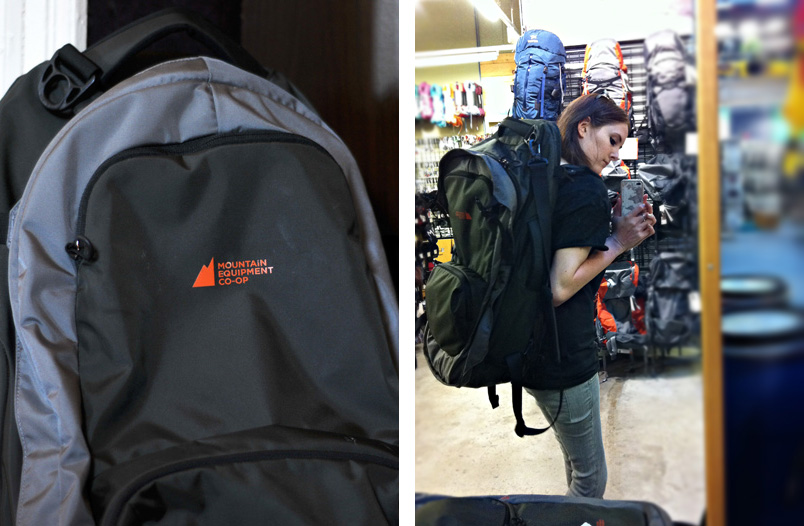 The next day I started to pack for my big trip. I filled it with pants, shirts and other clothing items. There were jeans, sweaters and even some extra shoes. It still wasn't full.
It didn't seem to matter how much I packed into the bag, I could always push it further down and make room for more. The front zipper pulls around the entire circumference of the opening, allowing easy access and easier packing.
The outside pockets were not holding nearly enough things, because they always felt empty with space.
To my surprise, there was even an extra day pack hiding inside of the front pocket! This little pack came in entirely handy on small trips, where I didn't want to carry a purse or large bag.
The shape of the bag is what made it so comfortable. While the front held a lot of stuff, the back was a firm surface that kept things from poking into my back.
It wasn't too firm, so it never hurt my back, It has a cushy padding, and it managed to help with my bad posture. It also had a protective zip cover that could be stored in a secret compartment when not using, or zip in the straps for transport (ex. those pesky airport baggage rollies!).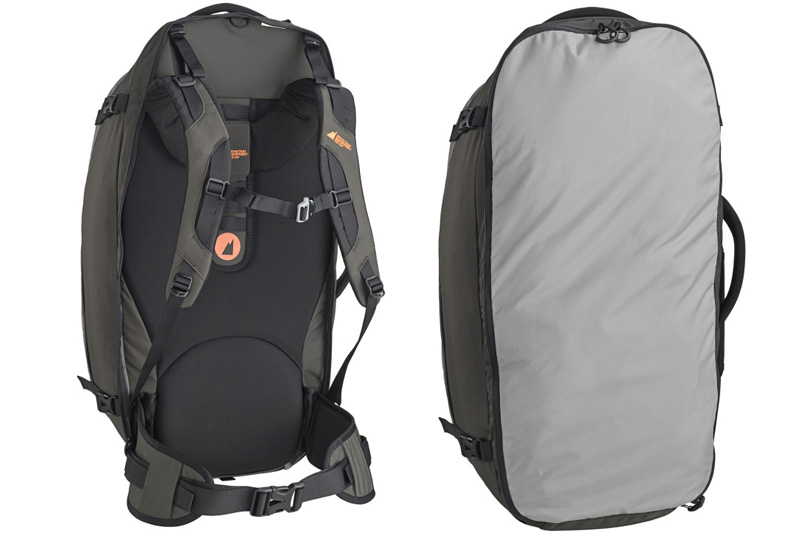 On top of all this, it also has a detachable side strap that converts it into the style of a duffel bag. If you get tired of carrying it on your back, you can clip it on, and swing it over your shoulder.
There's also a handle on the side for easy lifting, when you are packing it into a vehicle or compartment.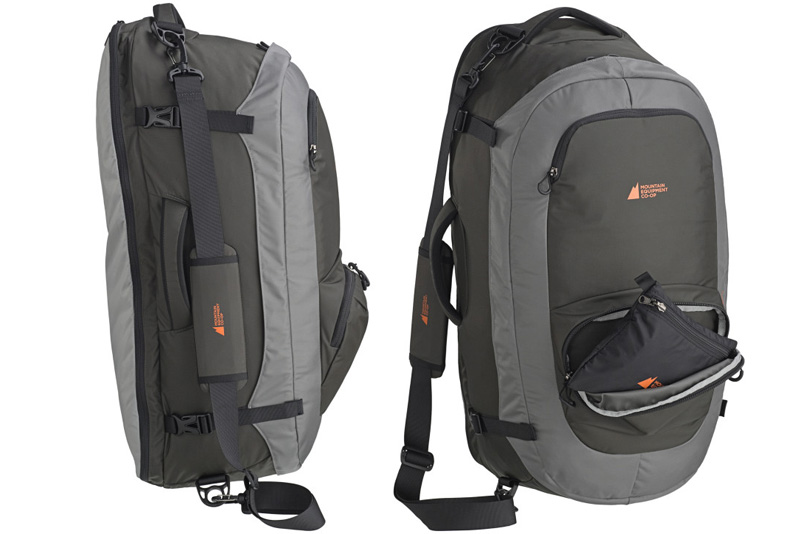 Compared to my last bag, it felt like a feather. There was no extra weight added on top of whatever I had packed, so it was always really easy to carry. I could easily swing it onto my bag without any trouble.
The backpack traveled all around Australia with me, and spent its days getting lugged in and out of different hotels. It still looks just as good as the day I brought it home, and I will continue to use it on all of my future trips.
The one and only negative about the bag, is that I have to check it in on an airplane. It's a bit too big for a carry-on, but I'm willing to put up with a few extra minutes at the baggage carousel if it means that I get to carry this bag around.
While the exterior is nothing fancy, it is exactly what I want. It is a dark grey with black accents, with a few embroidered pops of orange. Best of all, I love the little airplane logo that is on the side of the bag, because I seem to have a slight obsession with airplanes!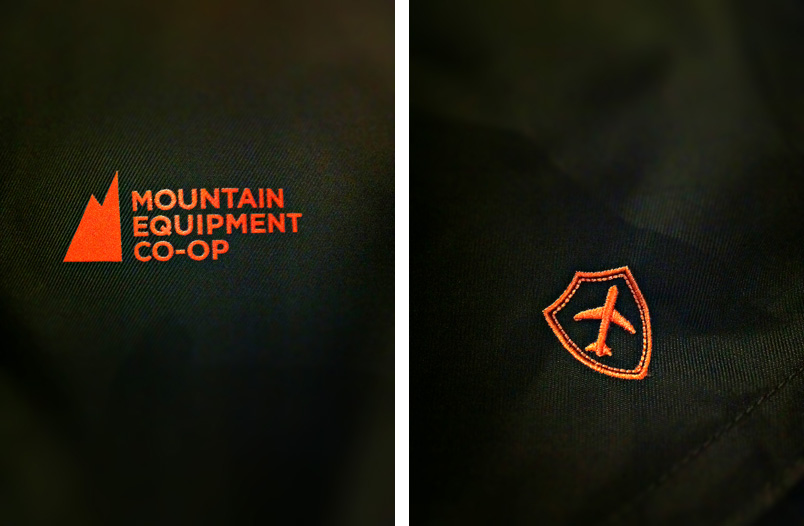 I highly recommend this bag to any traveler, whether they are a backpacker or occasional explorer.
—