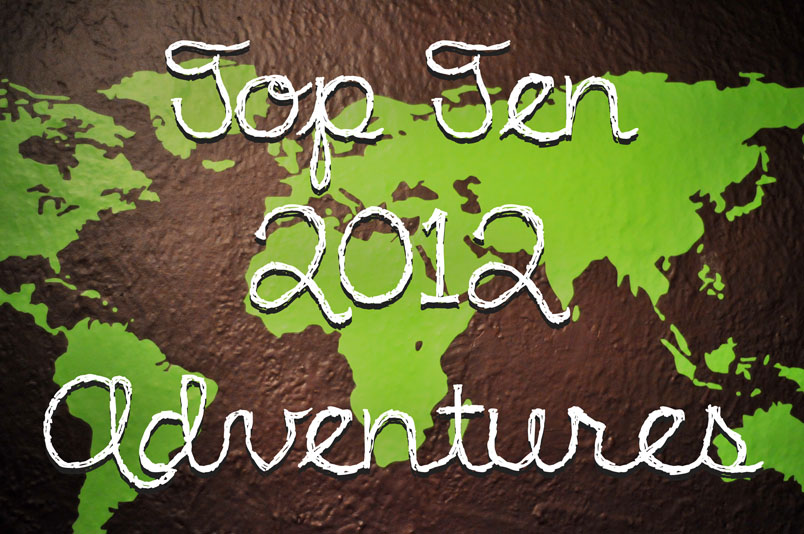 I can't help but notice all of the travel lists popping up all over the internet, about what's what for 2012. Most of these lists include many destinations that I would love to visit myself, but I wanted to come up with one that was entirely my own.
So, here they are; from skydiving to snorkelling and from dune-boarding to glacier hiking… my top 10 adventure trips for 2012.


Image by Capn Kroaker
Visiting Jordan has always been one of the number one items on my traveling bucket list. I have wanted to visit Jordan ever since I first saw images of
Petra
, as a young girl, and read about people floating around in the
Dead Sea
.
What could make this dream destination even better? Throw in a little microlighting action and desert camping!
Can you even imagine how amazing it would be to spend a night under the open sky, stargazing, in the desert? Drinking tea and enjoying a delicious home-(er–tent)-cooked meal? Oh, sigh. The loveliness.

Image by Visit Finland
Throughout my entire high school career, I had a strange
obsession with wanting to go to Finland
. I loved all things Finland, and wanted to move to Helsinki. Six years later, I still love Finland, but still have not had the chance to go!
My ultimate adventure trip to Finland would involve some reindeer sledding in Finnish Lapland, during the day, and sleeping in one of the amazing glass igloos at the Kakslauttanen Igloo Village, at night. Seriously–have you seen those things?!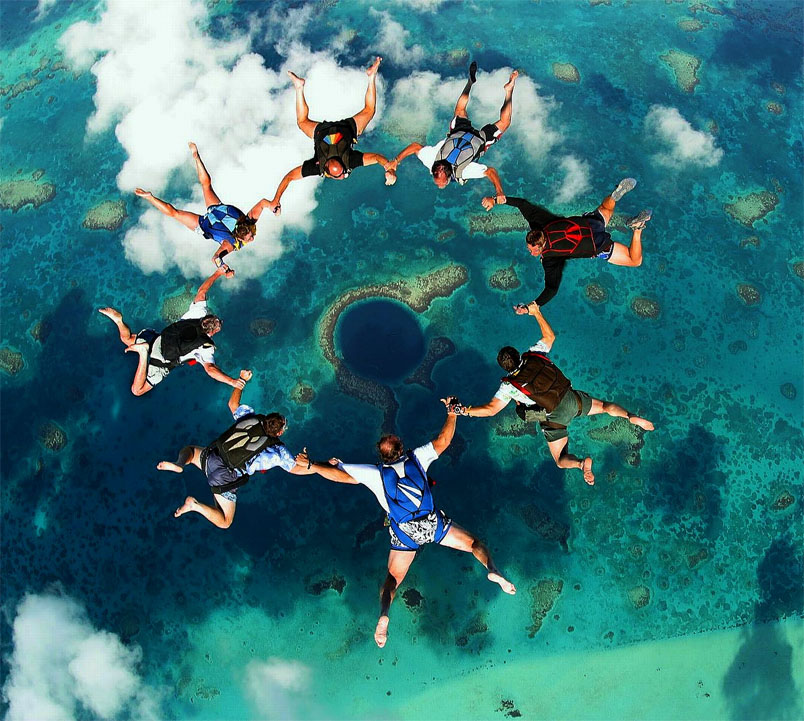 Image by Belize Picture of the Day
I'm not usually one for "
beach destinations
", but to me, Belize seems like a lot
more than that
. It is rich in culture and full of adventures.
Like many other countries in Central America, they offer zip-lining and other jungle adventures. Soar high above the jungle canopy, and let the stress melt away.
What's unique about Belize? You can go sky diving over the beautiful Blue Hole, coral reef in the Caribbean Sea. Honestly, I would do just about anything to be able to experience this.

Image by Greenland Tourism
Greenland
usually makes it into the list that I spout out, when people ask where I'd like to travel to. I prefer destinations that are
remote, adventurous and exciting
. Greenland is every one of those things.
We all know that Greenland isn't really green, so I'd love to try some awesome snow sports like dog sledding and snowmobiling.
I really enjoyed Iceland, and I imagine Greenland to be a more "raw" version of that. I can only imagine the possibilities that Greenland has in store–and I can't wait to discover them.

Image by ngchongkin
I often wonder what it would be like to
travel extensively
through the countries that so few have been to.
Exploring Mongolia would feel like being the first one to walk down the street on a freshly snowed morning. Obviously, many people have been to, and live in Mongolia, but it provides a sense of excitement and the unknown.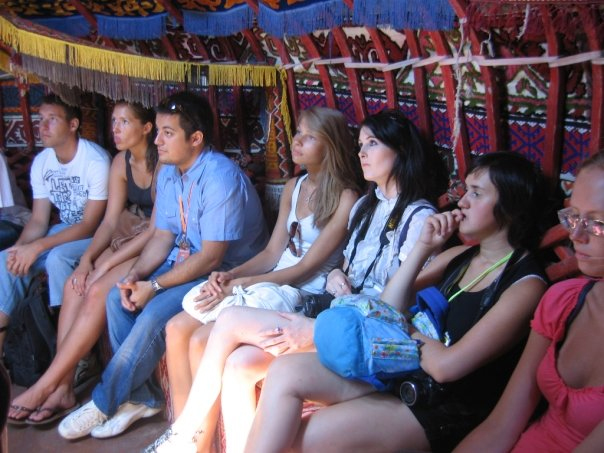 I would partake in a
horseback riding
expedition, whilst living the
nomadic lifestyle
by camping in a traditional Mongolian Ger. See me in a Mongolian Ger above.

Image by michael 7601
When you think about New Zealand, you
automatically think about adventure
. If New Zealand had a middle name–it would be adventure.
So, how can you plan a trip to New Zealand without trying the world's highest bungee jump, or even a quick skydive?
Having climbed a few glaciers in my time, that would probably be one of the first activities on my list. With no end up glacial opportunities on the South Island, you will not be disappointed.

Image by ?ƒ?
I know, I know..
Inca trekking
has been done, and you don't want to see yet another photograph of
Machu Picchu
. Well, whatever. I haven't been, and I want to go!
But, have you ever thought about paragliding in Peru? Peru is home to some serious mountain ranges, and host to some pretty crazy adventure sports like paragliding off of them. I'm pretty sure I'd get a kick out of jumping off some mountain in the Andes.

Image by David Cartier
If you haven't realized it yet–I have a bit of liking for
colder climates and Northern destinations
. My yearning to visit the Yukon is no different.
Combine a day of whitewater rafting and grizzly bear tracking with the jaw-dropping sights of Kluane National Park, and you've got me sold.

Image by mtchm
I've been trying to plan a volunteer expedition to the
Galapagos Islands
in the past few months, so these Islands have been at the forefront of my mind for awhile.
Knowing that I would have a good chunk of free time to spare, I wanted to find adventurous ways to fill it. The Galapagos Islands are a water-lovers dream world.
Think–sea kayaking, scuba diving and snorkelling. There are some great things to do on land as well, but I want to explore the exciting underworlds of the Galapagos Islands marine life.

Image by clumsy & uncoordinated
To my deepest regrets, I have not yet been to
Africa
. It is a continent that I think about near-constantly, and would
likely never leave
if I set foot on.
If I wanted to head to Africa's adventure capital, I would beeline straight for Namibia.
Ride a board down massive, red sand dunes and then enjoy an exhilarating balloon ride over those same dunes, meters above the summit. Just don't have too much fun, you may never want to go home.
—
So, there they are; my
top 10 adventure trips for 2012
. Keep in mind–these are not trips that I have planned, just trips that I am
dreaming about.
Hopefully I will get to try out one or two of them for myself, but until then–I will just keep on dreaming 😀
—
What are your top adventure trips for 2012? Do we share any of the same dreams?