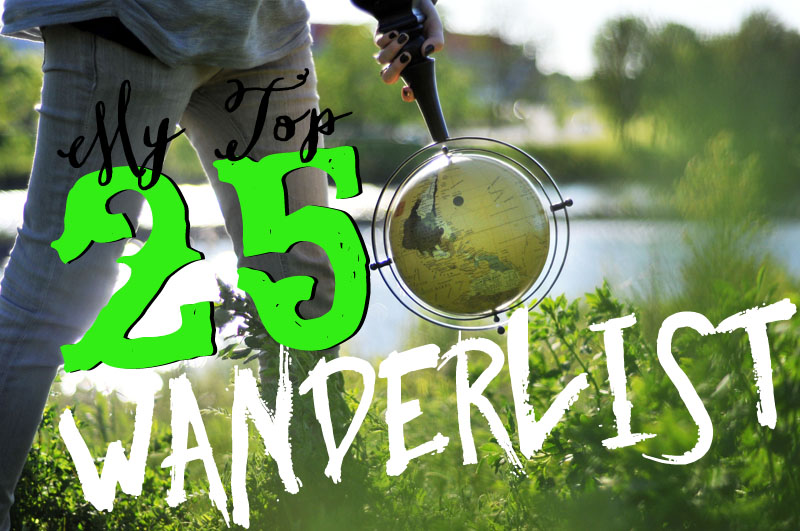 Would you rather take one trip each year for the rest of your life, or spend one full year travelling around the world?
As mentioned in my last post about the Fly Free Contest, I'd rather take one trip to a new destination each year. As Schick is giving you the chance to do just that with their Fly Free contest (where you can win a free flight each year for the next twenty five years), I decided to create a list of my top 25 destinations to visit in the world, along with the reasons why I want to go there.
Here is my top 25 wanderlist:
1. Philippines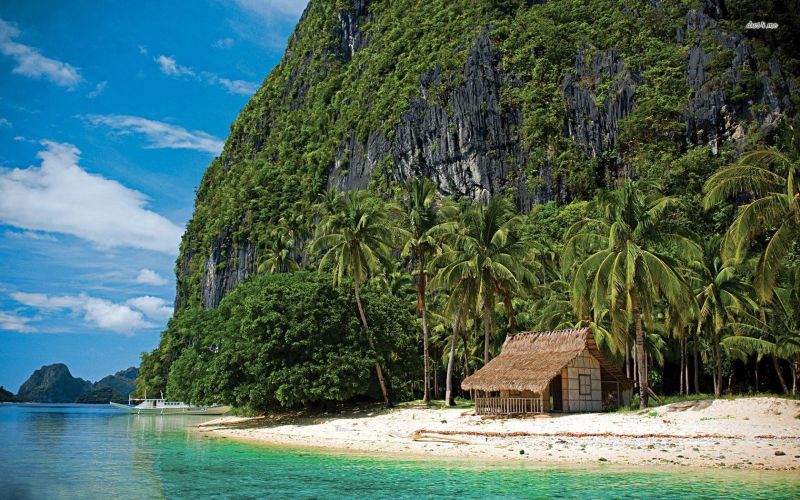 The Philippines are the number one country on my list of places to visit, and have been for the past several years. Although I've never been to make the judgement, I feel like it is somewhere that I would be able to live in the future, or at least spend a few months out of the year there. I would hope to spend most of my time on one of the smaller islands, a bit further away from the busy tourist areas like Boracay. With beautiful beaches, warm weather, tropical jungles, inexpensive living costs, and good food, the Philippines seem like the perfect destination for me.
2. India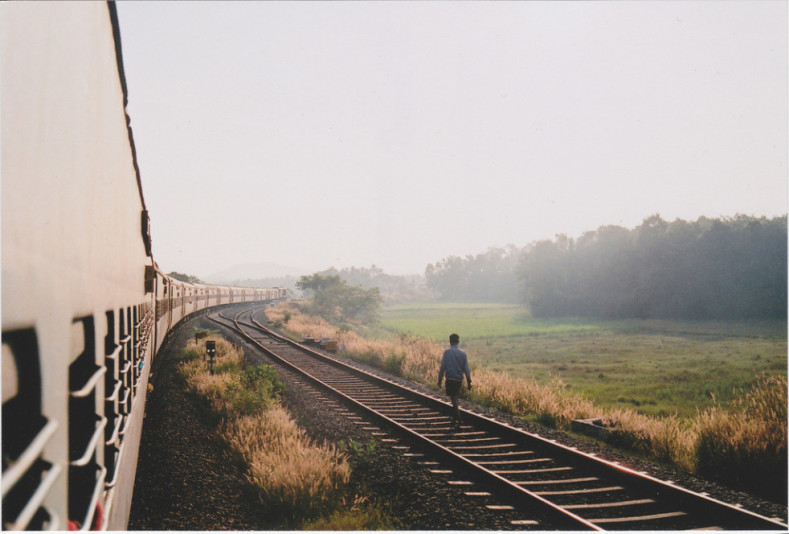 India was always number two on my list of places to visit, because it was one of those destinations that just seemed so incredibly different from what I'm used to. I would love to explore the mountains in the North, visit the large and bustling cities, photograph the Taj Mahal, camp on the beaches of Goa, see tigers in the central jungles, and float in the rivers of Kerala. I would eat local foods, take the train across the entire country and see as much as I possibly could.
3. Cambodia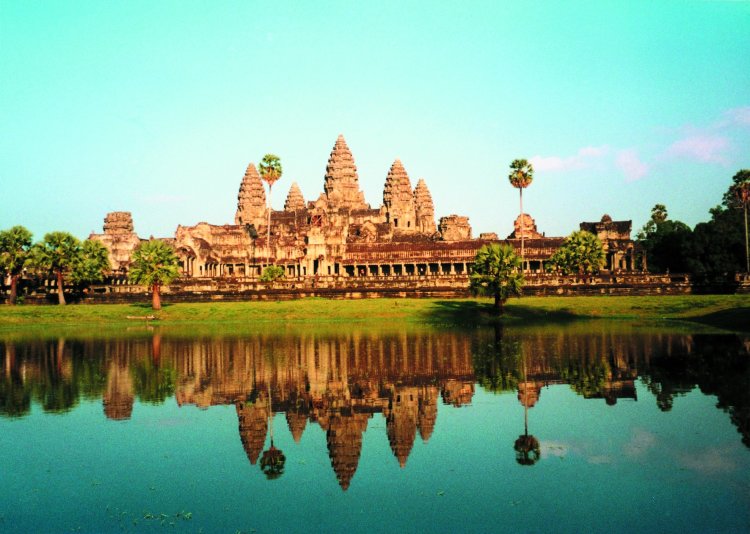 I saw a photo of Angkor Wat in the fifth grade, and dreamed of going ever since. I drew the intricate complex in high school art class, and told everyone that I would one day go there. Not only do I want to explore the ruins, but I'd love to see the rest of Cambodia.
4. Indonesia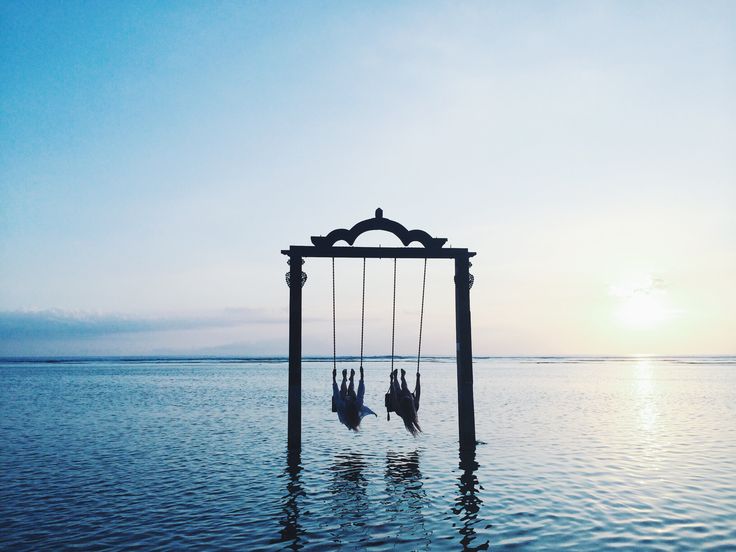 I'd have to say that the top two locations within Indonesia for me would be Bali and the Gili Gili Islads–in particular this swing set! The rice paddies of Bali have always bee a must-see for me, however there is no where else in the country that I wouldn't want to see. I'd love to explore every island if given the chance.
5. Mongolia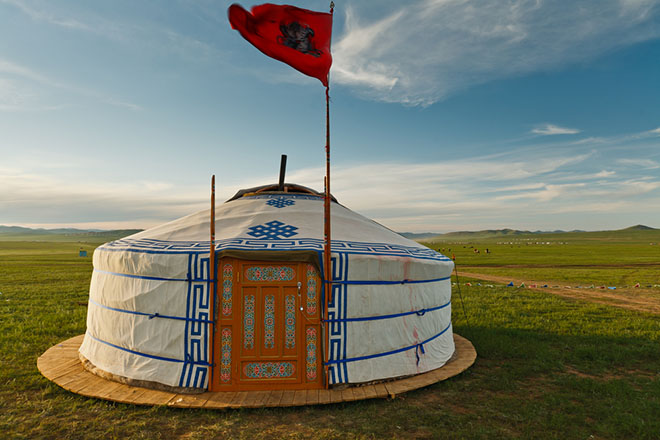 Since I was a little girl, I dreamed of riding a horse across Mongolia. I'm not even sure where the idea came from, or how I even knew where Mongolia was, but I imagined myself camping in yurts and crossing the entire country. I've stayed at a few yurts in other places around the world, but can't wait to sleep in a true Mongolian yurt. I hope to take the Trans-Mongolian Railway (much like the Trans-Siberian), and spend a few weeks in Mongolia.
6. Antarctica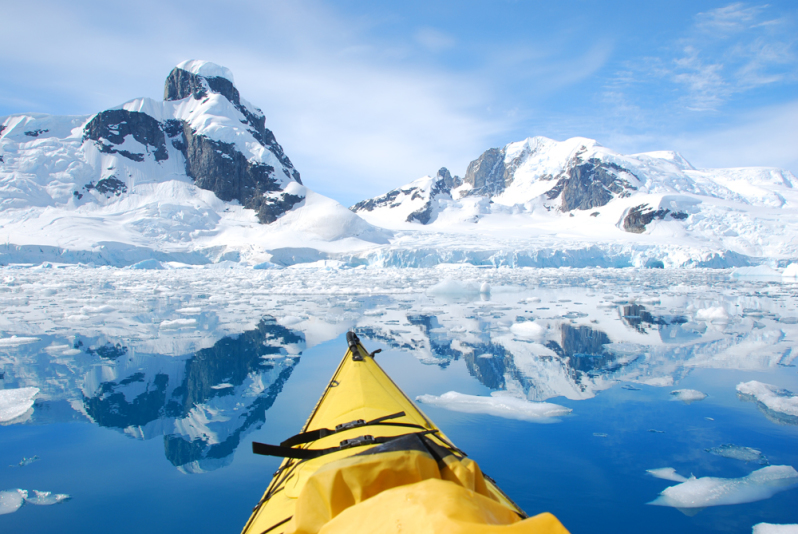 I'm not a fan of people who travel to Antarctica to simply "cross the seventh continent off the list". I love winter travel, enjoy the snow and cold climates, and prefer to visit places with few people. I hope to camp in a tent, kayak trough the ice, and get up close to some penguins. Antarctica is one of my ultimate travel dreams, and will probably be one of the most difficult to achieve.
7. South Africa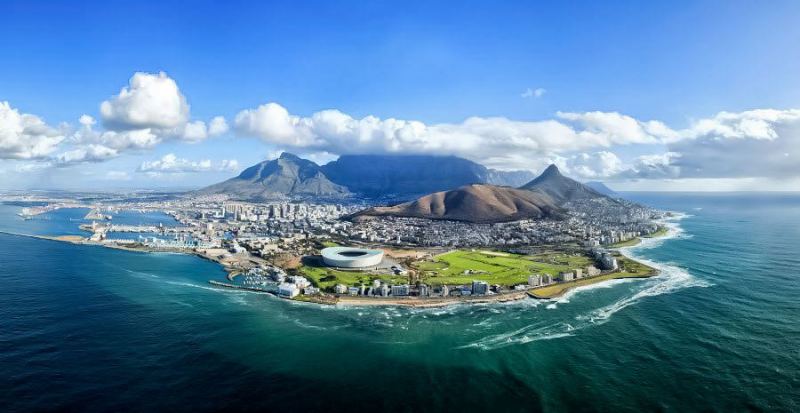 Something about South Africa makes it seem like one of the places that I need to see in the world. I want to climb Table Mountain and looks down on Lion's Head and over Cape Town. I want go on safari, and visit the smaller neighbourhoods and villages. I want to go shark cage diving, and experience everything that South Africa has to offer.
8. Namibia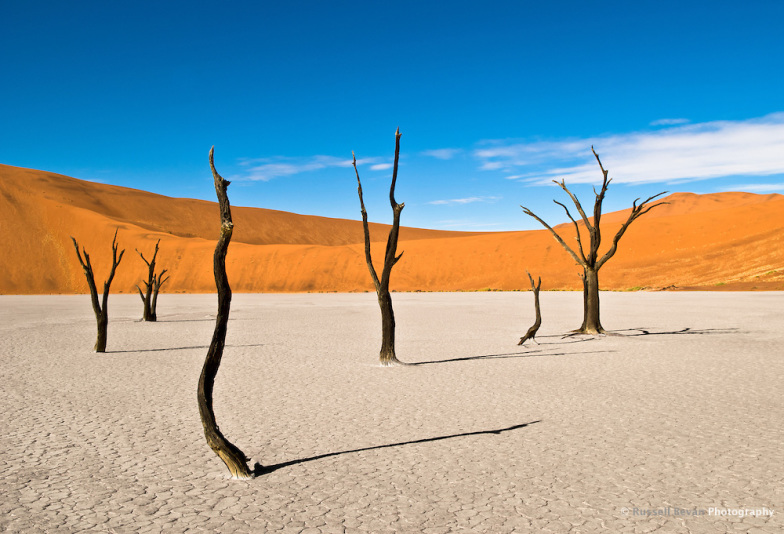 The image of the dead trees in front of the red dunes is the iconic image of Namibia for me. I love to travel through deserts, and sleep beneath the stars, and think that Namibia's Dune 45 (the tallest sand dune in the world) would be the ultimate place to do that. Aside from the desert, I'd also like to see other parts of the country.
9. Madagascar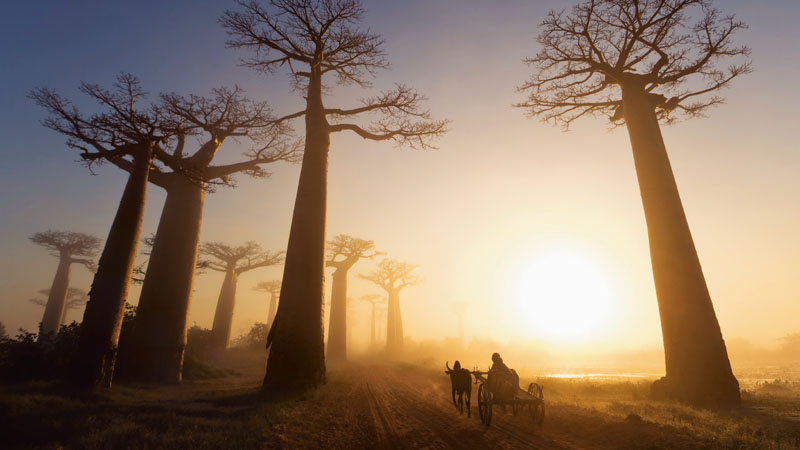 Madagascar is one of the truly unique (and strange) countries in the world, with plants and animals that just don't exist anywhere else. I want to see the Baobab trees that look like something out of  cartoon, and animals like lemurs and fossas, while viewing the crazy rock formations of 'Grand Tsingy' in western Madagascar.
10. Papua New Guinea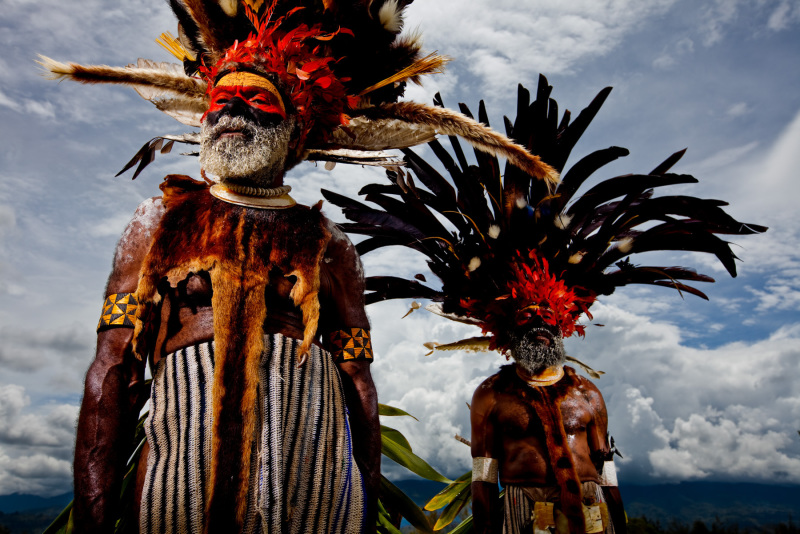 Papua New Guinea is probably the ultimate 'off the beaten path' destination to visit, with most of the remote villages only accessible by private plane or boat. I'd love to explore the jungles and rivers, along with volcanoes and beaches, and homes of the Native tribes.
11. Brazil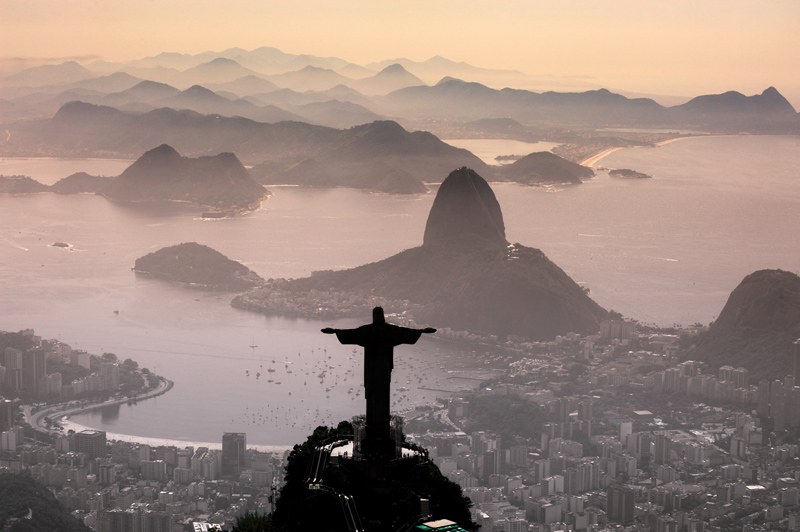 I'm n usually interested in cities, but how could you resist Rio? Aside from that, I could easily spend a few weeks venturing throughout the Amazon by boat, in search of endangered animals and pink river dolphins.
12. Fiji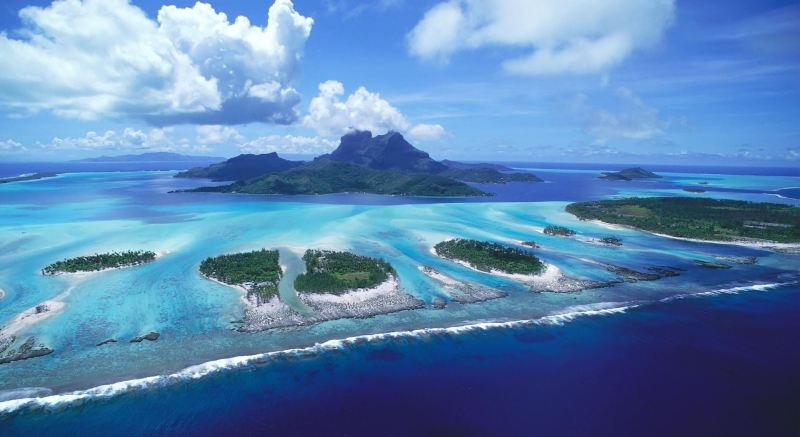 The entire South Pacific is a bid draw to me, but Fiji is my ideal destination. I want to see clear blue waters, white beaches, and swaying palm trees. Fiji also looks like a great destination  for adventures like hiking, snorkelling, and even skydiving.
13. Ecuador (Galapagos)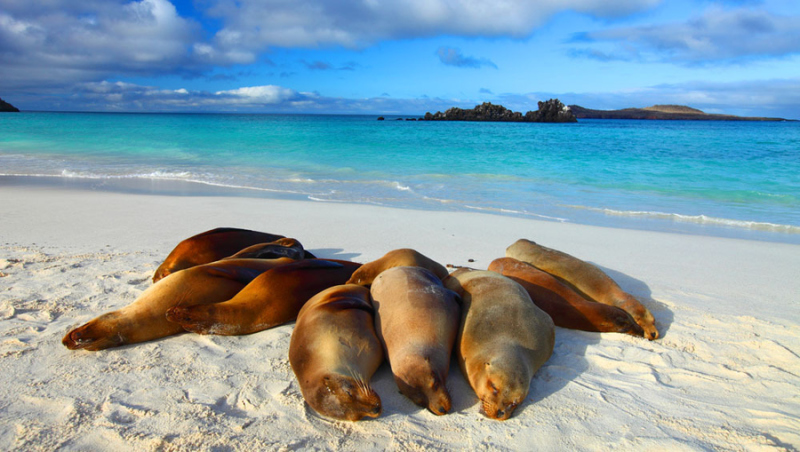 The Galapagos is another unique spot with plants, animals and geology that don't exist elsewhere in the world, both on land and in the water. I want to see giant land tortoises, blue footed boobies, seals, sharks, and iguanas.
14. New Zealand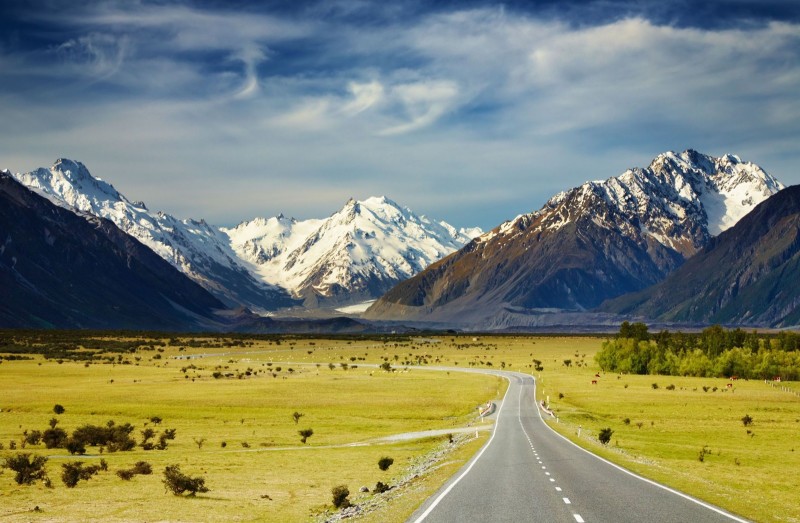 I think New Zealand is every photographers dream trip, and I couldn't imagine not taking thousands of photos in only a few days. As a geology lover, I would enjoy both the mountains, and volcanic activity of both islands.
15. Nepal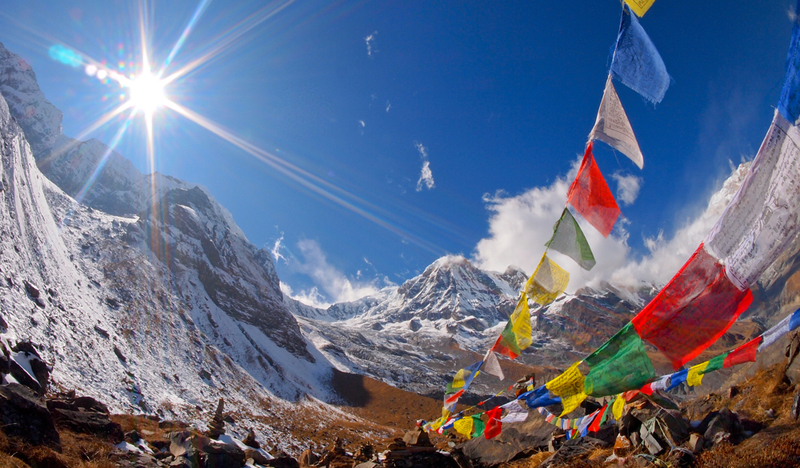 I'm not sure that I'd ever be able to climb a mountain–but if I did, it would have to be in Nepal. I've heard flights into the mountaintop towns can be a bit frightening, but must be totally worth the scare.
16. Samoa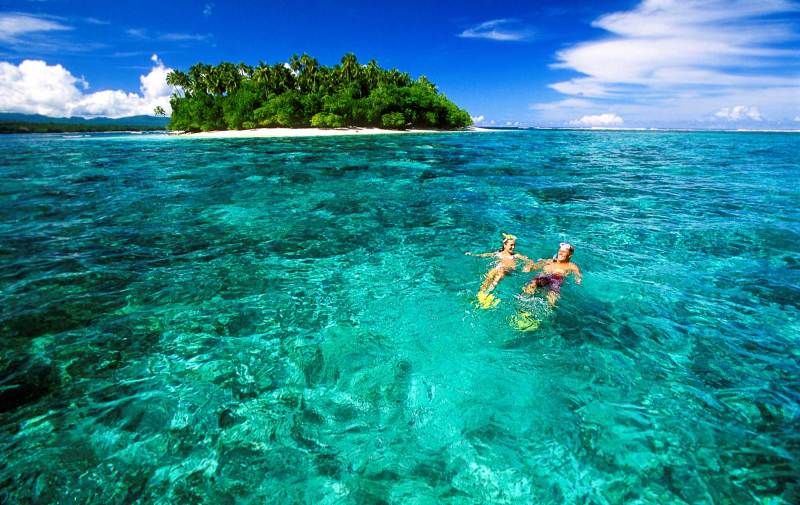 I travel to collect tattoos, so the original birth place of the tattoo is an ultimate location for me. I want to travel to Samoa to receive a traditional Samoan piece.
17. Greenland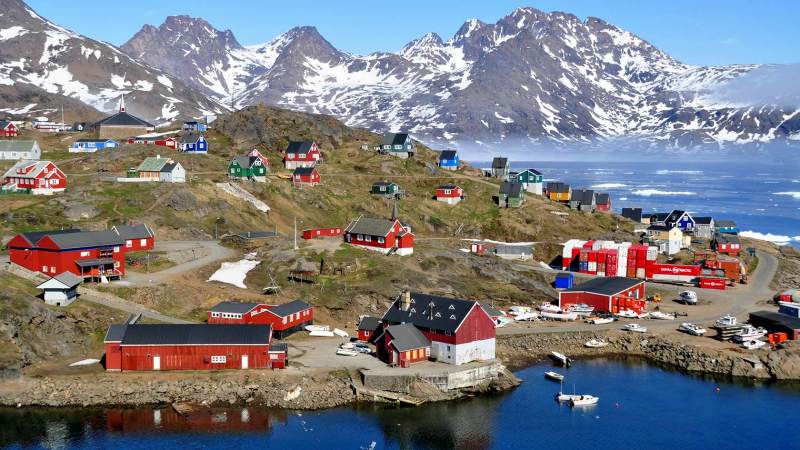 I love travelling in the North, and after multiple trips to neighbouring Iceland, I cannot wait to make a trip over to Greenland. I love how remote it is, and would enjoy spending some time in a smaller village on the East coast.
18. Chile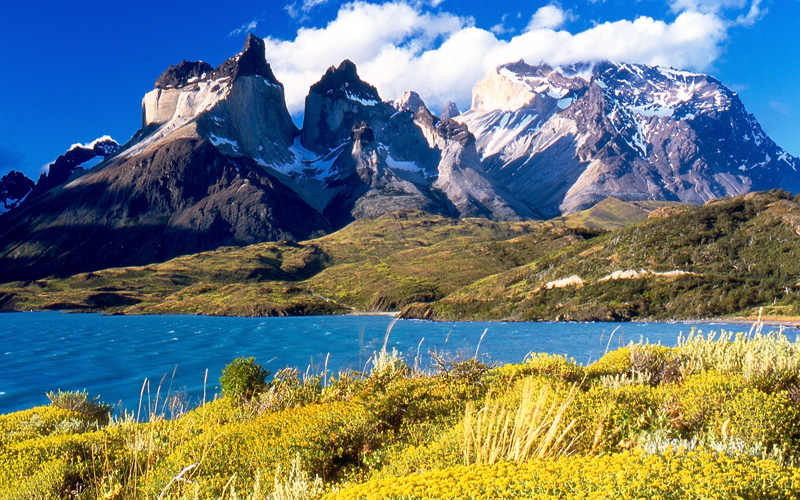 Patagonia looks absolutely beautiful, and I would love to spend a couple of weeks hiking and camping through the mountains.
19. Yemen (Socotra)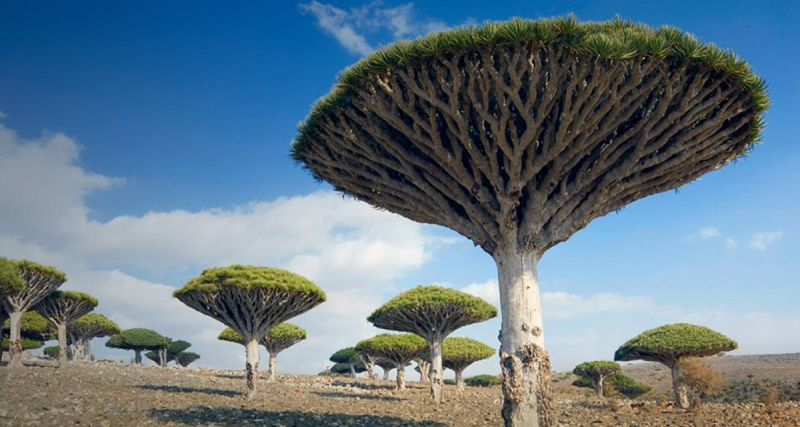 I'd love to travel to mainland Yemen, but the major draw for me is the island of Socotra, in the Indian Ocean. It is another one of the unique islands that has a lot of features that don't exist in the rest of the world, like these Suess-like Dragon trees. Socotra is one of the most-isolated landforms on Earth, that wasn't created by volcanic activity.
20. Peru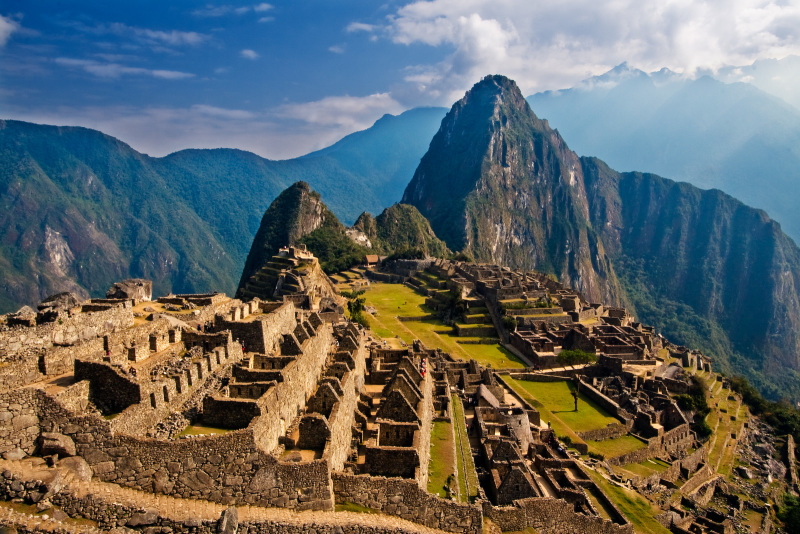 I know that Machu Picchu is a bit over done by travellers these days, but that doesn't really matter to me. It's another one of those spots that has appealed to me since I was young, and I would still do anything to do there. I'm not sure if I'd be able to do the multi-day hike up the mountain (asthma), but at least there's a train if I can't ;]
21. U.A.E.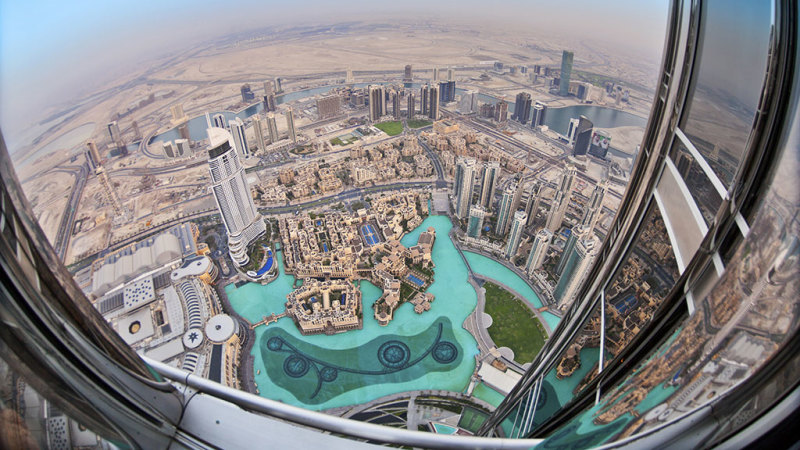 Dubai itself is pretty interesting, with the world's tallest building and all of those crazy man-made islands. The idea of both snowboarding and duneboarding in the same day appeals to my adventurous side, and I'd love to hang out for a few days in the desert.
22. China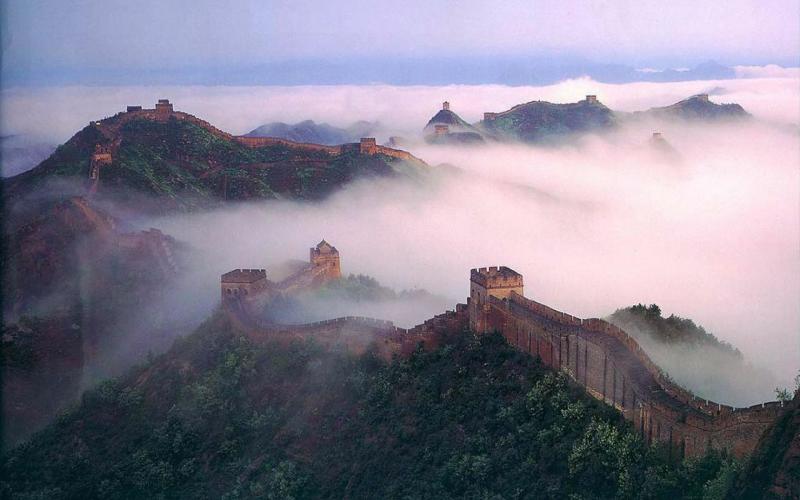 There are far too many things to see and do in this impossibly large country, but eventually, I'd like to at least visit a few of the main areas, as well as visit some remote fishing villages. I dream of hanging a hammock on the Great Wall.
23. Egypt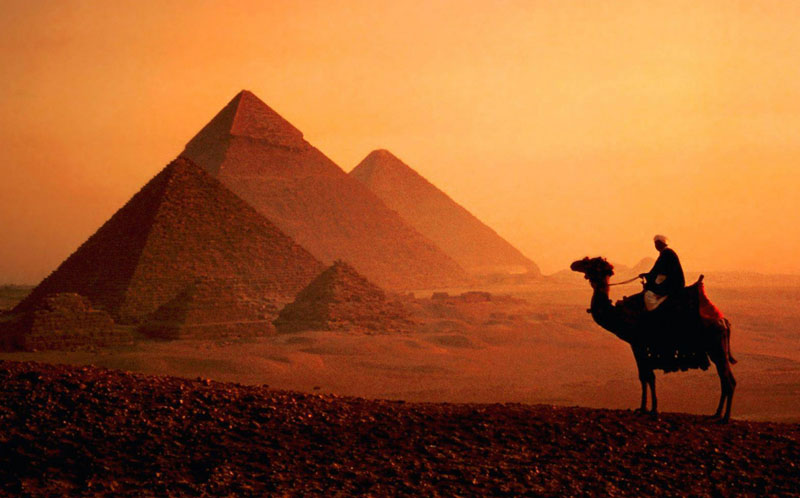 Some people are nervous to visit Egypt these days, but I see no reason to not go there. While I wouldn't mind seeing the main attraction like the Pyramids, I'd rather spend some time in the desert, on the Nile, and along the Red Sea. I've seen Egypt from the Red Sea, but didn't have a chance to head into the country.
24. Tanzania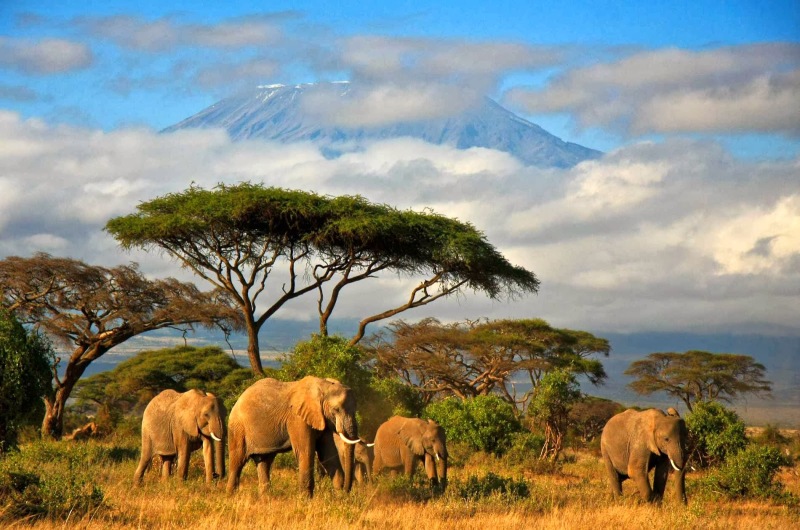 I've travelled along the Kenyan border of Tanzania, but never crossed over. I admired Mount Kilimanjaro from afar, but dream of seeing it in person. I would love to do a safari on the Serengeti, and spend a week or so in Zanzibar.
25. Sri Lanka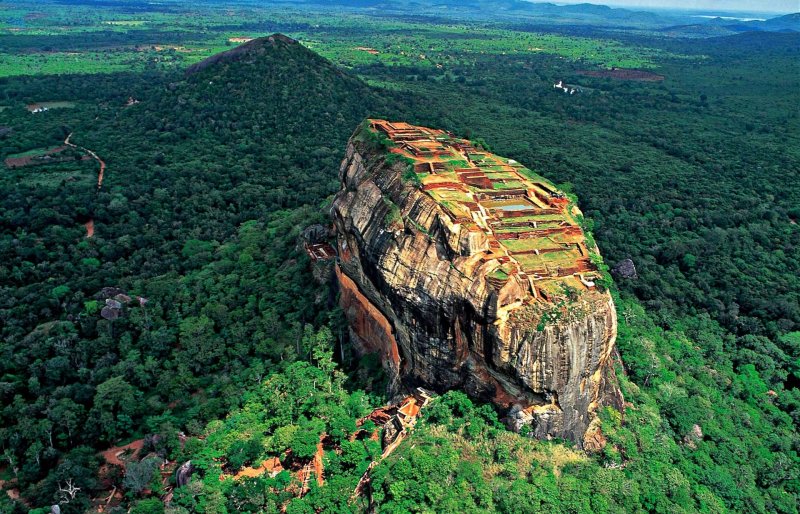 There are many reasons I would love to visit Sri Lanka, but mainly because it seems so different from most places that I've ever been. I imagine that the beaches would be a small paradise, but I'd also love to explore the inner jungles and mountains.
So there they are, the top 25 countries that I hope to visit in my life time (not including any that I've already been to).
There are no countries that I wouldn't go to, but I don't want to go everywhere.
If you won the Fly Free Contest, what 25 countries would you visit over 25 years?
The contest is open to Canadian citizens that are of legal age to participate and will end at 11:59:59 PM ET on March 31. 2015. Don't forget to use the hash tag #FlyFree and tag @freeyourskinCA. Learn full rules & regulations here.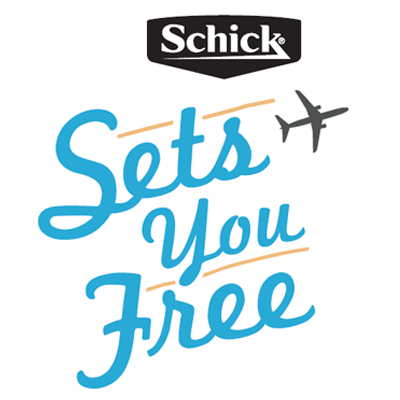 What 25 destinations would you visit?