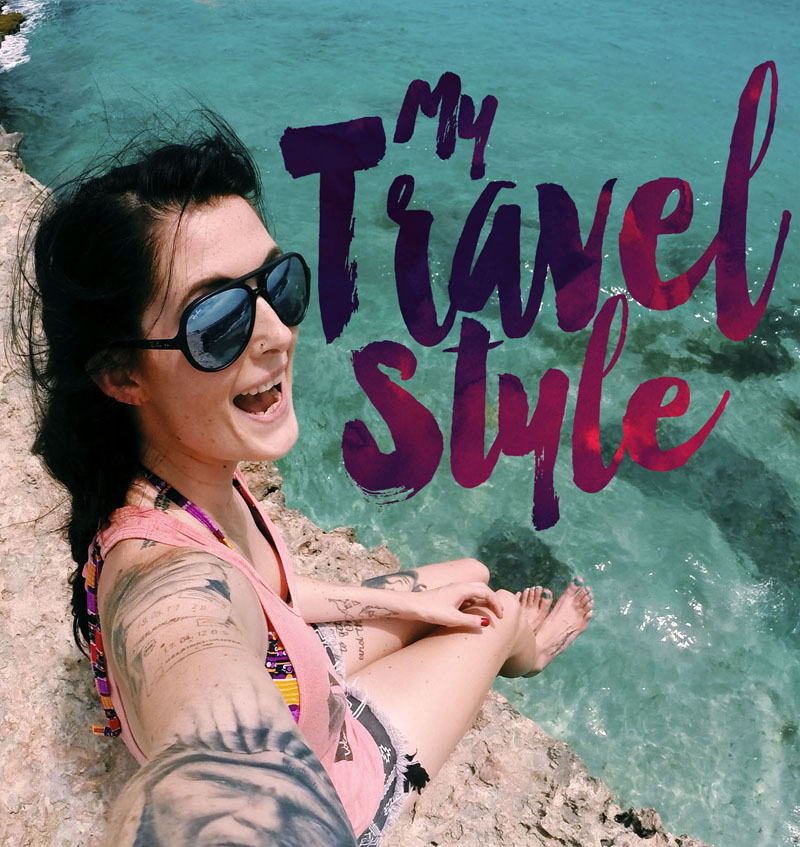 I recently filmed a series of short travel videos with Kayaking Olympic Gold medalist Adam Van Koeverden, lifestyle & fashion journalist Marcus Troy, and American Express, to share some stories about our own unique travel styles.
This includes my travel preferences, quirks, and unusual habits. I'm sure you've noticed a few.
WATCH HERE:
I Always Travel with a Hammock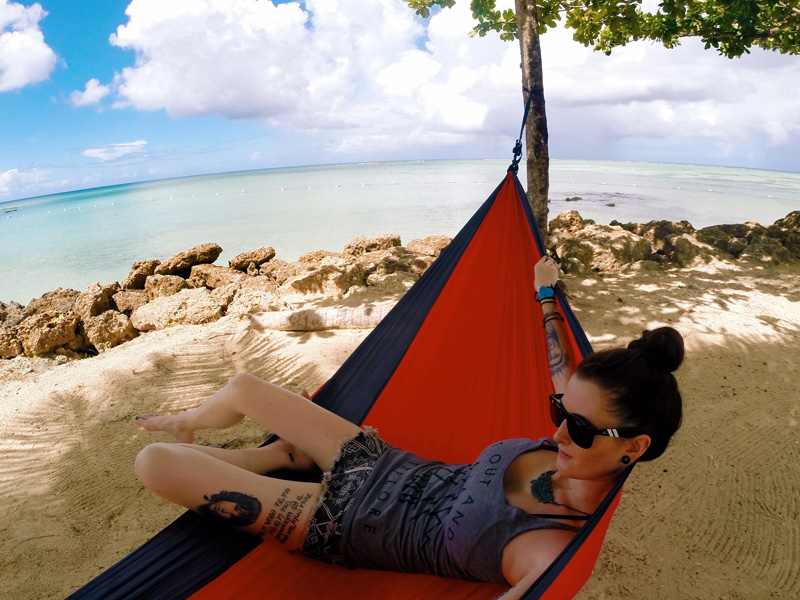 I've written about my love for hammocks, and I can't go anywhere without them. I currently own 9.
A hammock is the one consistent thing that follows me from destination to destination, and never changes. I've strung up my travel hammocks between palm trees, vehicles, canoe racks, over glacial lakes, on tropical beaches, and everywhere in between. If I can't manage to bring along my own hammock, I immediately seek one out as soon as I reach my destination.
I Pack Light & Last Minute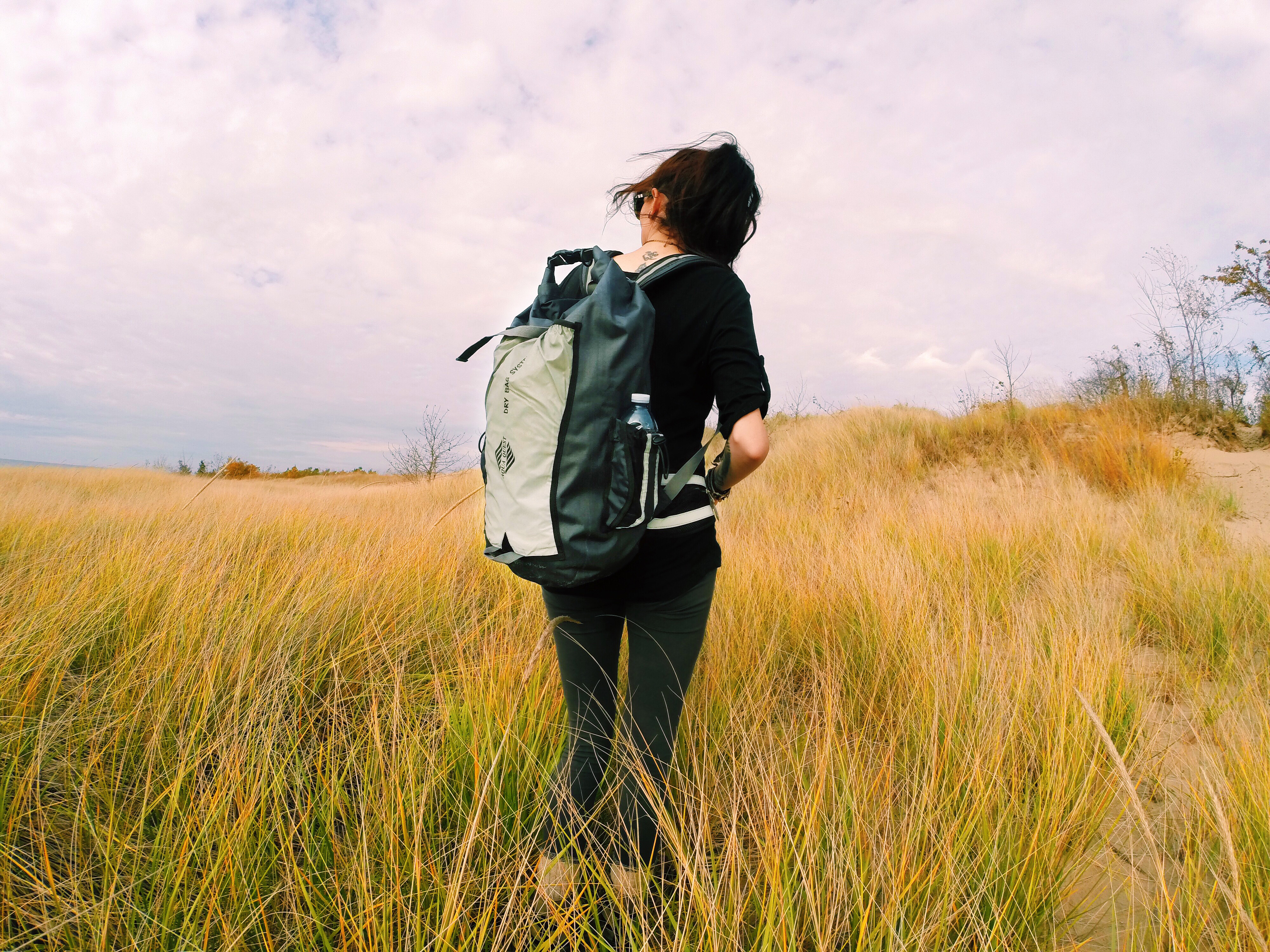 I always pack at the very last minute–usually the night before. I certainly wouldn't suggest doing this for everyone, but I've perfected this way of packing, and it's just right for me.
I am a super light packer, so I try to keep removing as much as possible. I like to go through the pile and remove about 50% of the items before placing them in my backpack. Then I roll everything up so there is even more space.
If you can learn to do this, it will save you a lot of time, space, back pain, and potentially money.
I Can't Leave Without My Camera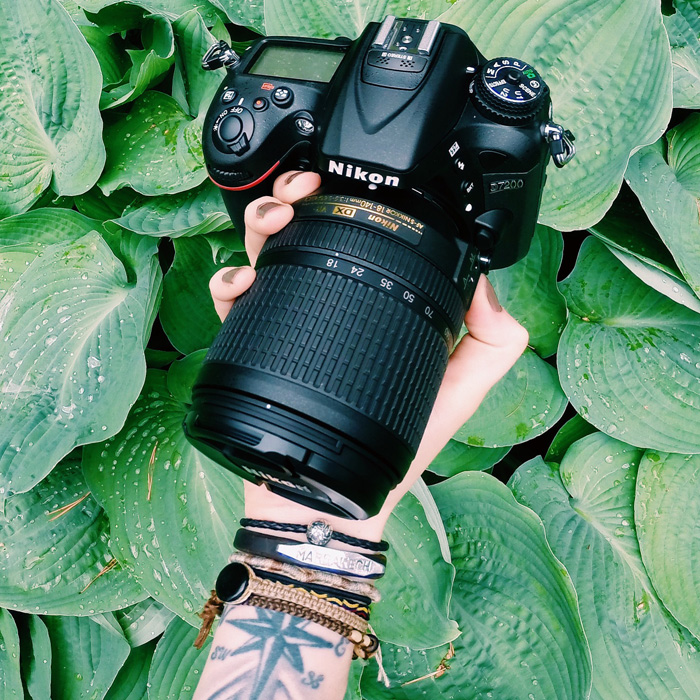 My camera is my one must-have item, that I might actually miss a flight over (aside from the obvious passport, plane ticket, etc.). I feel naked without it, and would be incredibly sad to not be able to look back at photos after a trip.
My camera has literally travelled to every single country that I have been to.
In a recent survey from Amex, turns out two thirds of Canadian women can't forget their camera at home, and I guess I'm one of them.
I Collect Tattoos as Souvenirs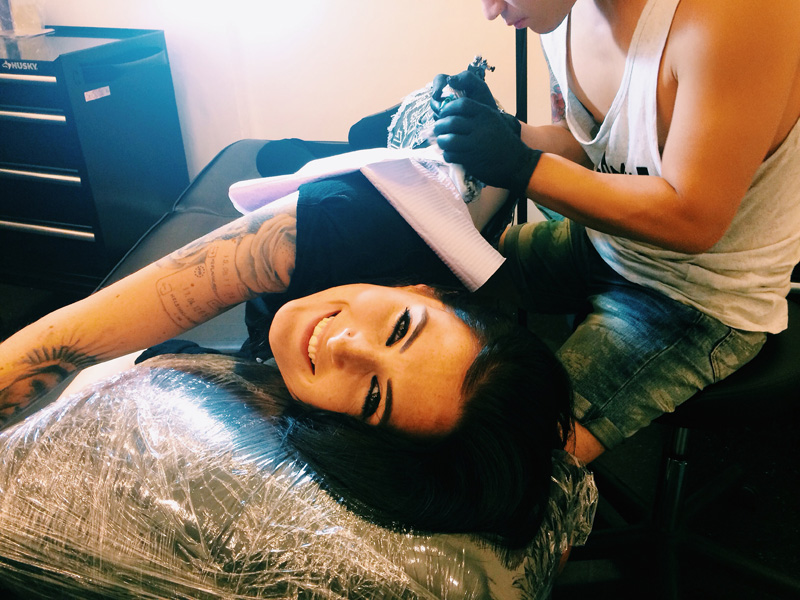 I don't get tattoos at every single destination, but I like to get permanent souvenirs from the places that mean the most to me. This generally means somewhere that I have spent at least two weeks at, and felt a real connection to.
I have "collected" tattoos from places like Finland, Australia, Hawaii, Japan, Thailand, Czech Republic, and across Canada.
Without fail, nearly half of Canadians come home with a unique souvenir according to the AMEX survey. Do you collect any unusual souvenirs?
I am a Budget Traveller
Sometimes when I travel for work, I end up staying in incredibly lavish hotels and being spoiled with seven course meals and generous freebies along the way. And, by no means do I ever turn this down. However, when I'm travelling on my own terms–I always scrounge to save, and try to cut as many costs as I can.
To save money on travelling I stay at hostels, fly on budget airlines, save air miles, travel in the off-season, cook my own meals or buy street food, walk or take the bus rather than take a taxi, and make sure I budget activities before booking.
3 out of 4 Canadians are bargain hunters when it comes to travel deals, so it can be super handy to use the Gold Rewards Card to help you save money and earn free travel. Yes, you read that right–free.
This means you can earn points on all your spending (2 points per $1 spent on eligible travel and everyday purchases!) and you'll get yourself even closer to your next travel destination. New Card members also earn a Welcome Bonus of 25,000 points – enough for a short-haul flight.
I Don't Eat Fast Food at Home, but Have to Try it Abroad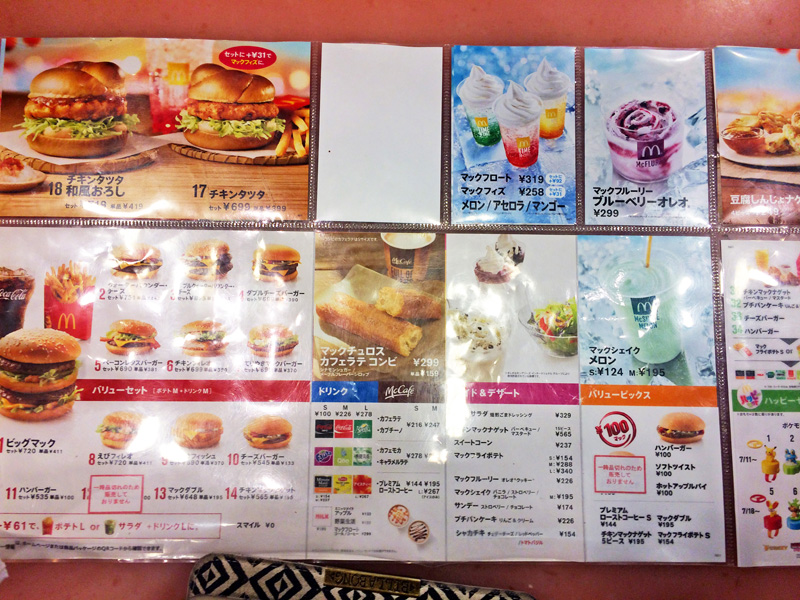 I rarely eat fast food at home, but l have this thing for trying the different National happy Meals around the world, and have actually been saving up photos from each place for a future blog post on the subject.
I really liked the McTofu nuggets in Japan, and every country has something different.
I Save My Travel Reward Points
I'm a points hoarder. I love seeing my points accumulate and dream about how I'm going to splurge later on free travel.
No matter what type of traveler you are, your travel rewards can work for you if you have the Amex Gold Rewards Card. For example, I collect miles with Aeroplan, so I'd definitely take advantage of the one-to-one transfer and book that long haul flight that I've been saving for. I'm planning a trip to the Philippines in Feb/March 2016, so it might finally be time to use those points.
Plus, when I refer a friend to the Gold Rewards Card and they are approved, my friend earns 25,000 welcome bonus points and I earn a 10,000 referral bonus. Yes, please to earning even more! Yes, please.
I Travel to Find Adventure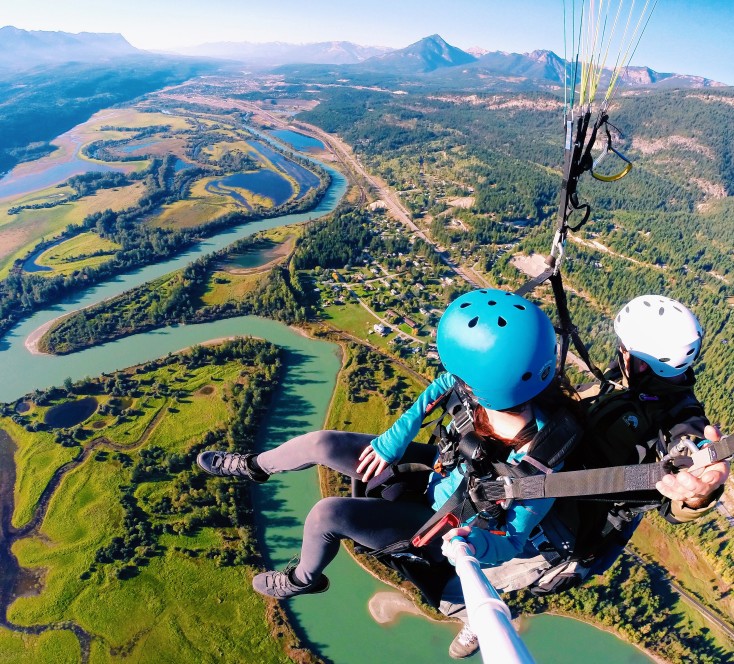 While I enjoy a good city tour, I'd much rather be scaling a mountain or jumping off of something tall. I am always searching for that next big adrenaline fix, and tend to plan my travels around that.
If I could choose between a day of ATVing & paragliding in the desert, or spending an indulgent weekend at a luxurious Caribbean resort, I'd pick the adventure without a second thought.
I Actually Love Airports & Airplanes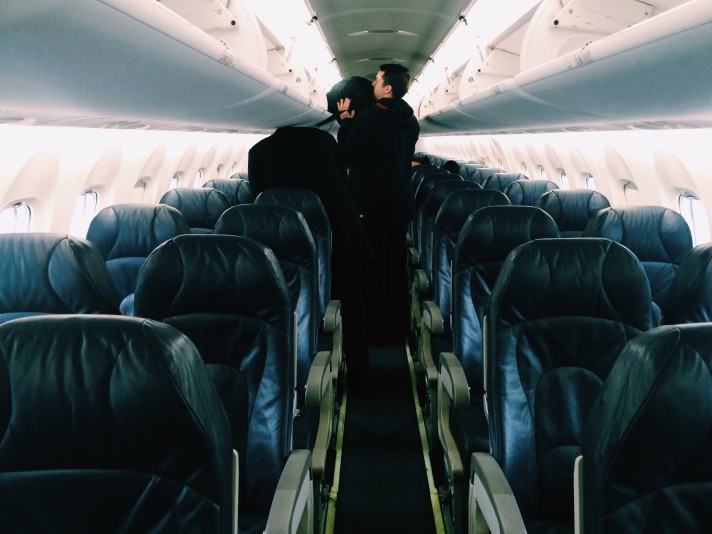 I love getting to the airport early before a flight. I always get the most work done at airports (as long as there's wifi–like the Amex Wi-Fi that is available at Toronto Pearson Airport!), and try to scope out a private little place to sit and simply watch the world go by.
I just love the atmosphere. 
As soon as I get on the plane, I put any snacks/drinks in the pocket, drape my earbuds over the tray, and slide my laptop beside the seat (usually beside window). While some people get easily bored and run out of things to do on the plane, I genuinely enjoy it, and feel a certain excitement for the act of physically travelling. I even wrote a post about how to keep yourself busy on a long flight.
I'd Rather Camp than Stay in a Hotel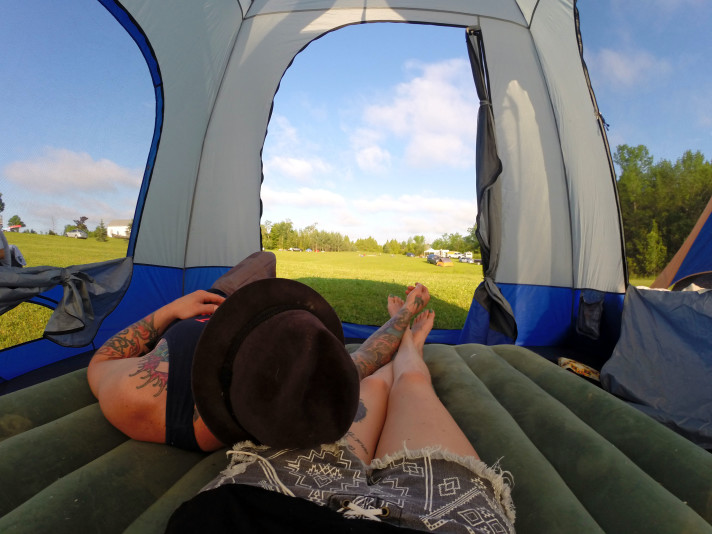 There are few things I love more than camping. I grew up spending two weeks of each summer camping at Long Point Provincial Park in Southern Ontario. I still do several camping trips each summer, including a bunch of new favourite spots in  Bruce County.
Something about making a temporary home under a fabric roof and falling asleep to the sound of the crickets and critters of the night, makes a perfect night.
Think: camp fire food, s'mores, sleeping bags, lanterns, hammocks, tin cups, sandy feet, and sunny tent mornings.
But, I Still Need a Wifi Fix
Let's face it, most things these days focus around technology and the internet. As much as I love to unplug and get away from it all–I wouldn't be able to afford my travels and camping trips without working. And, I need wifi to work.
Do they have forest wifi yet?
What's your travel style?