Fair warning; if you continue you might immediately hop on a plane to Tobago.

Of the multiple times that I have visited Tobago, and the many things I have seen and done on this incredible little Island, Nylon Pool is the one location that has really stuck with me.
To say that I was impressed would be an understatement.
Picture this:
You're floating in crystal clear water that fades to a brilliant turquoise and feels bathtub warm against your skin.
The sun beats down all around you and you feel like you could simply swim over to the pool bar for a drink–but you're not in a pool.
You're in the middle of the Sea.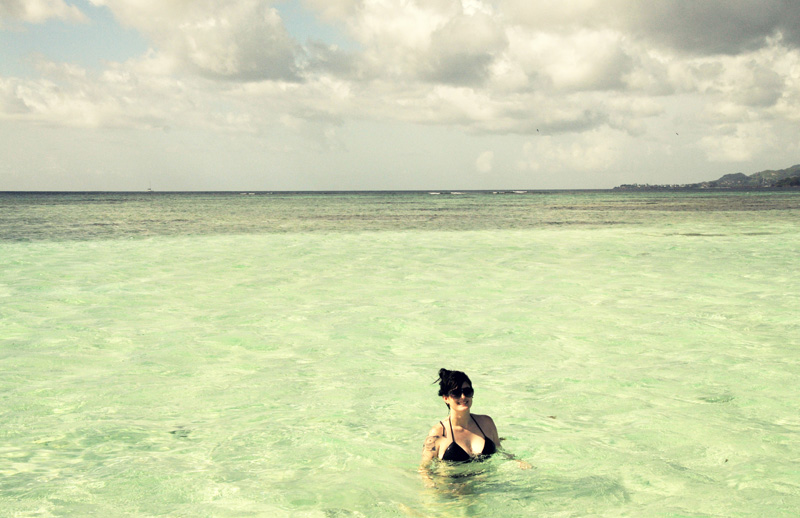 Nylon Pool is an in-sea shallow white ground coral pool that is located off Pigeon Point, Tobago, and is accessible only by boat (and Olympic swimmers).
There are no walls or man-made structures, simply a shallow field of coral sand that gives way to open ocean and deep waters around the edges.
It is close to the Buccoo Reef, a protected area full of coral reefs on the south west corner of the Island.
Nylon Pool was given its name in 1962 by Princess Margaret who thought the clarity of the pool reminded her of looking through a nylon stocking. We joked about why it wasn't just called glass pool.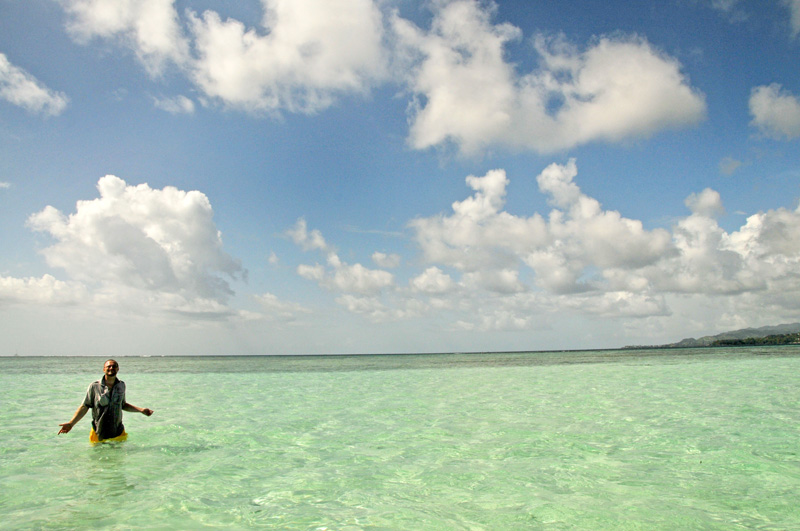 I didn't waste any time getting in the water.
Jumping off the boat, I landed on my feet. The water was up to my thigh. It felt a little strange to walk around in the shallow water, so I lowered my body into the warm Sea and fluttered around backward in the open space.
The white sand was soft, but littered with tiny and beautiful coral pieces. I sifted through them looking for interesting patterns and inspecting small shells.
Legend has it that anyone who baths in the Nylon Pool will leave the magical waters looking ten years younger.
I did not want to emerge as a fifteen year old.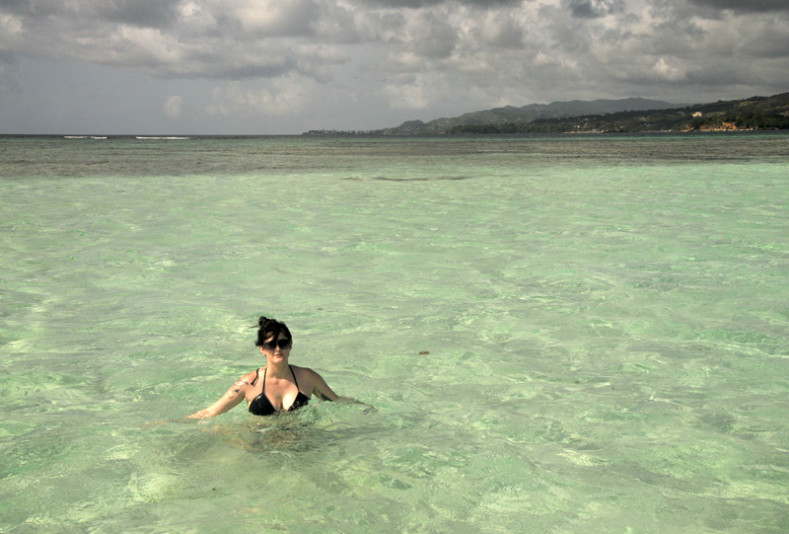 It wasn't until I left that I really began to think about how absolutely unique this little in-sea pool was. I've swam at a lot of sand bars, but nothing has ever compared to Nylon Pool.
If you find yourself in Tobago you MUST make a visit to Nylon Pool. Or, like I said.. you might already be on your way there.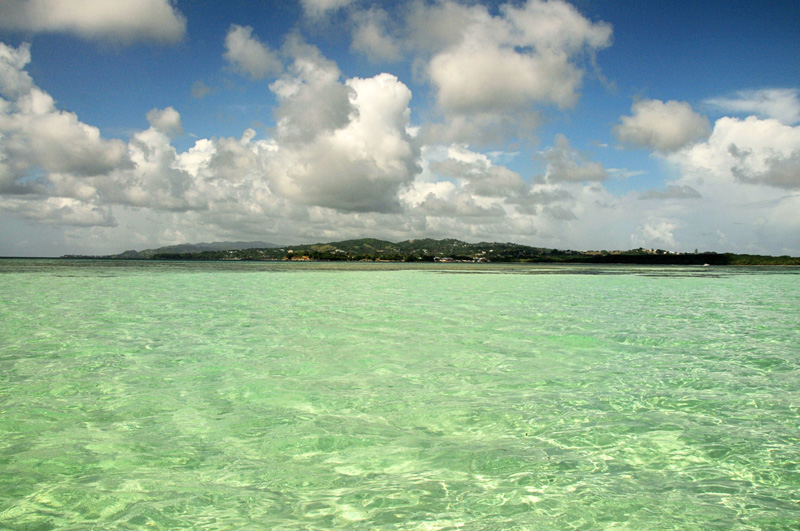 —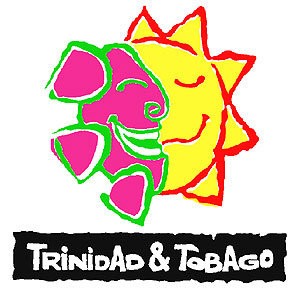 This trip was made possible by Trinidad & Tobago.
All thoughts and opinions are my own.