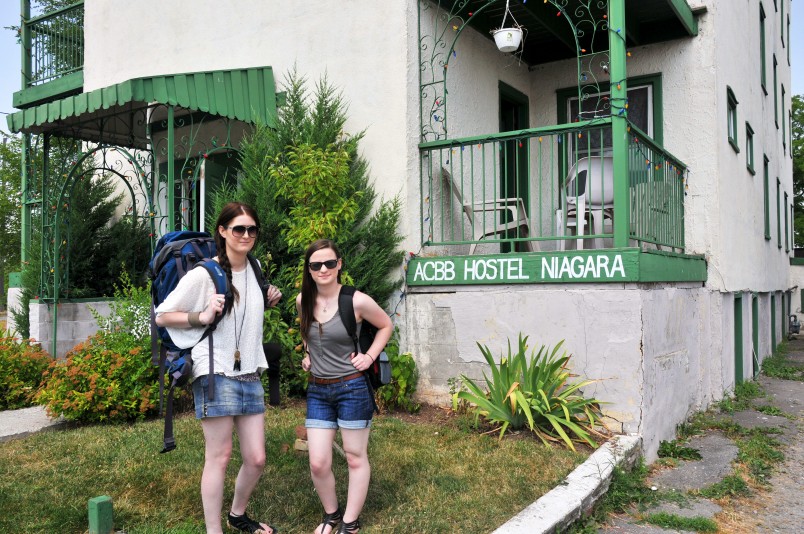 In July 2011, Live For Travel's Gina and I stayed at the ACBB Hostel Niagara. We stayed in a 6 bed all girls dorm and had a great weekend.
Not only was the hostel itself pretty amazing, but we spent a lot of time chatting with the friendly owner.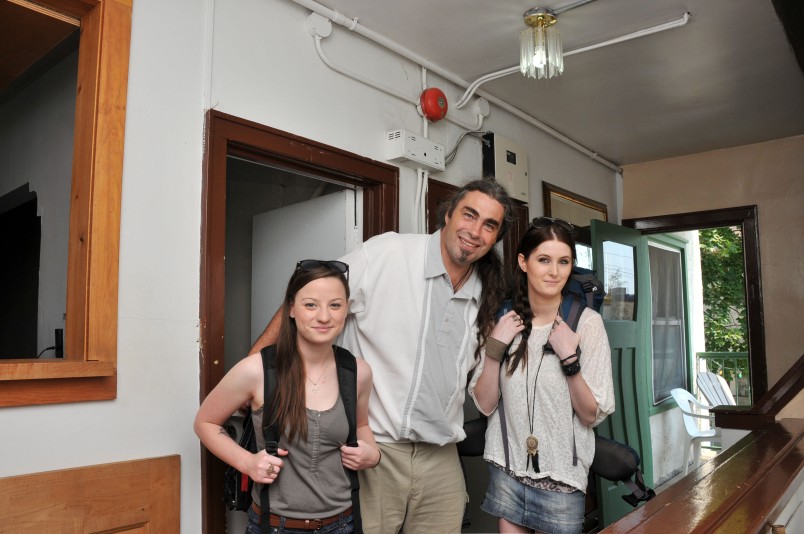 Having stayed at the hostel (under previous ownership) with an international friend when I was 18 years old, I was excited to return at age 23.
I booked the very same room that I had stayed in five years earlier and waited in anticipation for arrival.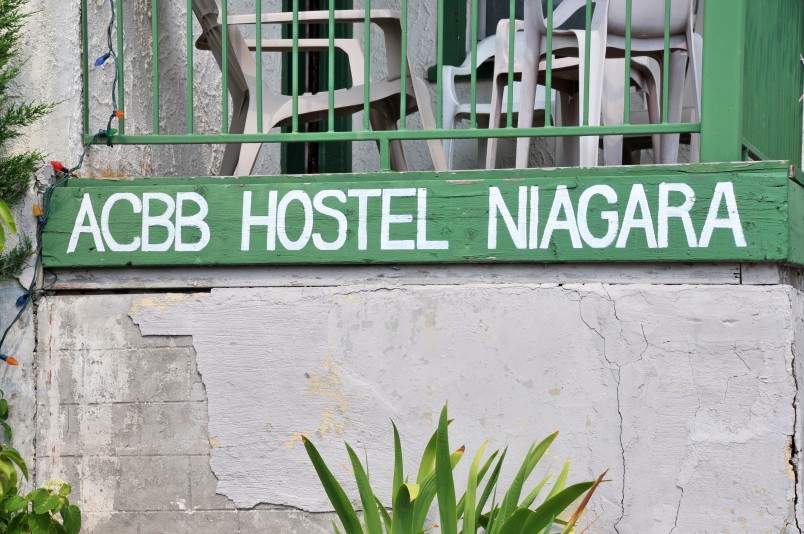 Upon arriving, we had a long chat with the new owner, Patrick. He told us all of the fun things to do, and the places that we should visit that weren't in the tourist books. He mentioned things like hiking and sightseeing from different off the path locations.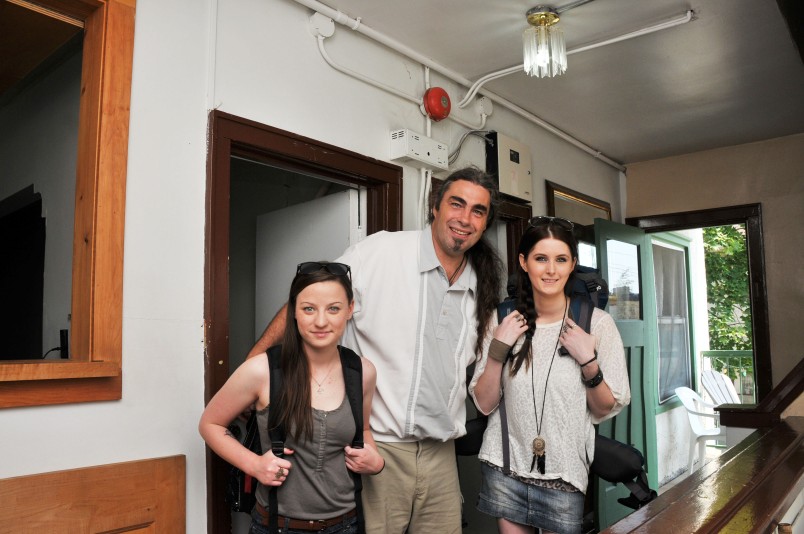 We settled into our rooms before getting ready for some exploring. The rooms had improved since my last visit, and so had the rest of the dorm.
The rooms now had three sets of bunk beds and more floor space. The hallways had been painted (by some helpful guests it turned out) and the entire back room and kitchen had been turned into a bathroom and large girls vanity room.
It was actually pretty fancy! There were comfortable seating areas and large mirrors behind a big sink area. It was definitely an improvement.
My favourite part of this hostel was always the balconies. I haven't been to many hostels with balconies, so it was a welcomed plus. And they were no longer painted a weird magenta colour, they were green!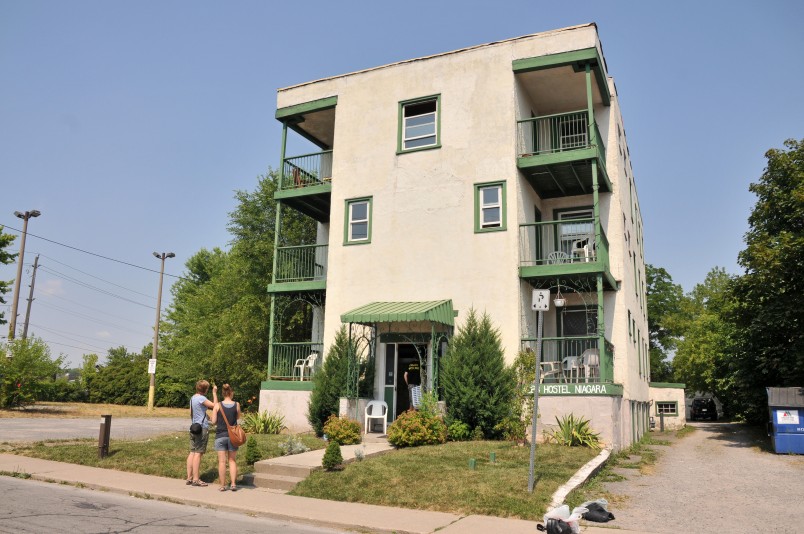 Patrick assured us that there had never been any thefts in the hostel, so we left our backpacks on our beds. Laptops and everything! (They were safe)
Each time we came in and out of the main doors, we were cheerfully greeted by a staff member. Other hostel guests were just as friendly and it was a very cozy atmosphere.
One night, everyone seemed to gather in the main lobby, just sitting around and talking. Gina and I joined in and met some of the other people staying there.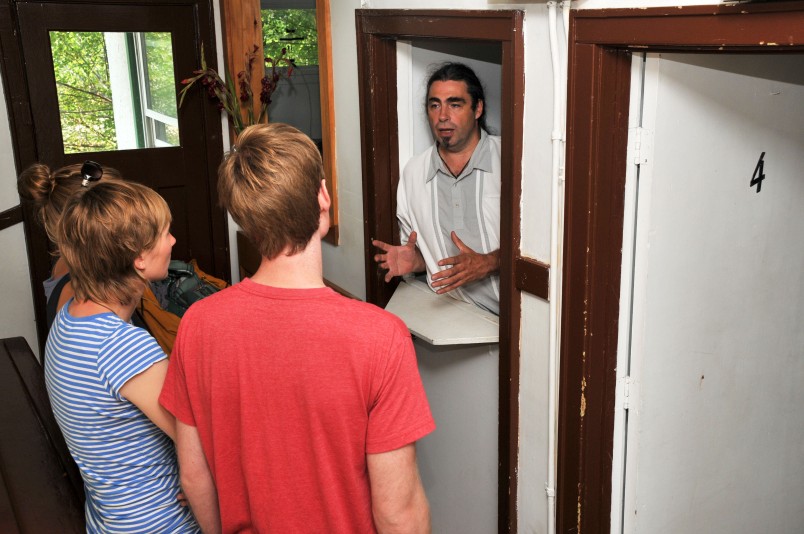 Afterwards, we finally decided that we should probably go exploring. We left the hostel and made it downtown in no time, because the hostel was so close.
The ACBB Hostel Niagara is the only hostel that I have personally stayed at in Niagara Falls, but I'm pretty sure that it would still be my favourite either way. Too bad there weren't an ACBB in more of the places that I traveled to!