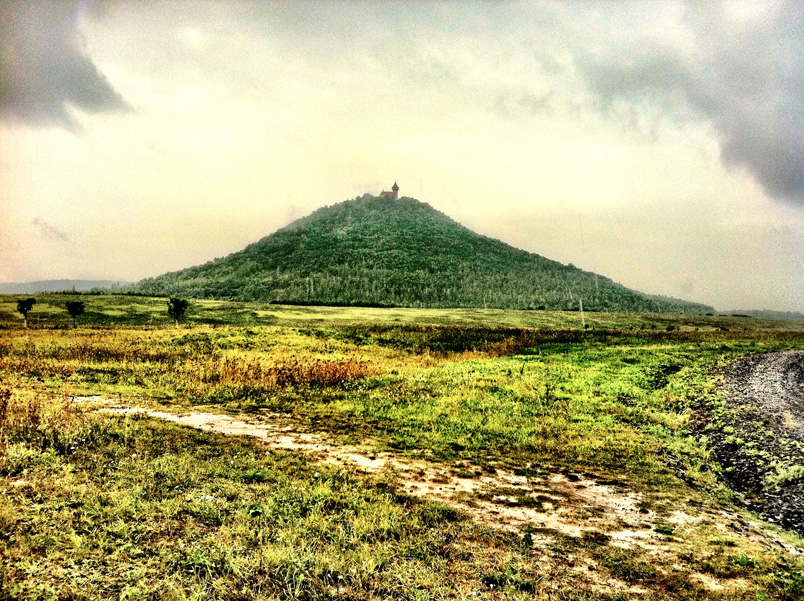 Prague certainly is a wonderful city with countless things to do and see, but it is definitely not all that the Czech Republic has to offer. The entire country is full of quaint little towns and big bustling cities just waiting to be discovered, yet hardly visited by the average tourist.
I am on a mission to change this fact; I want to show you some of the towns outside of Prague that I was lucky enough to visit, and hope that you will want to do the same.
Here are some of the towns that made my list.
Plzen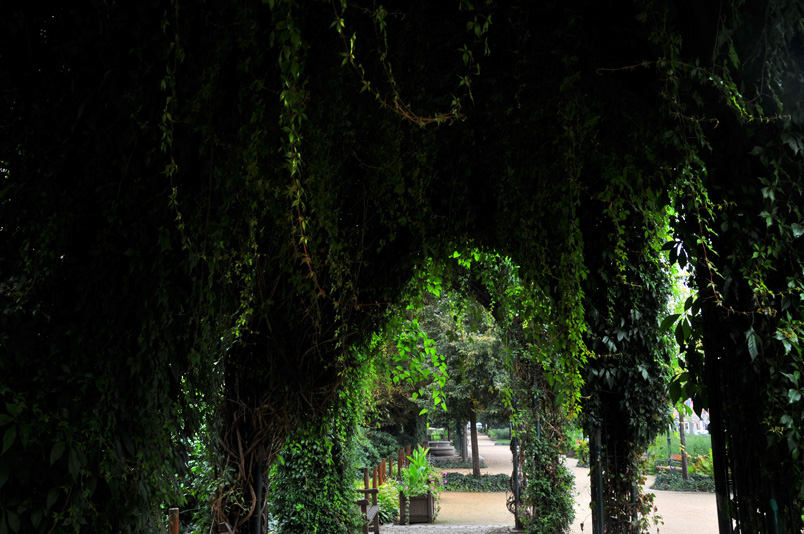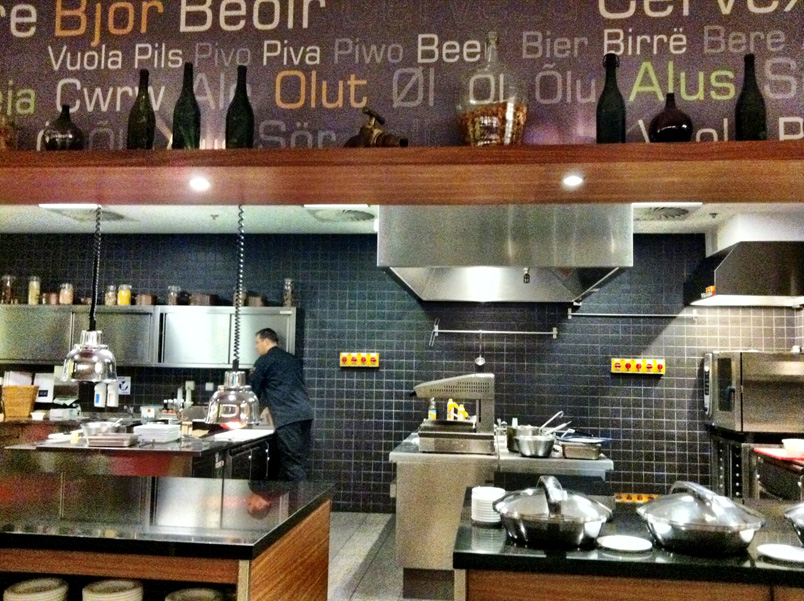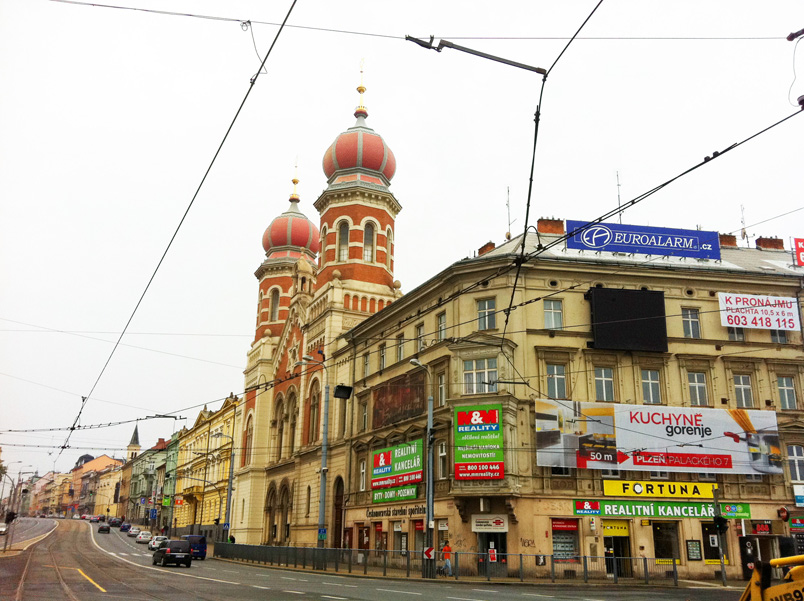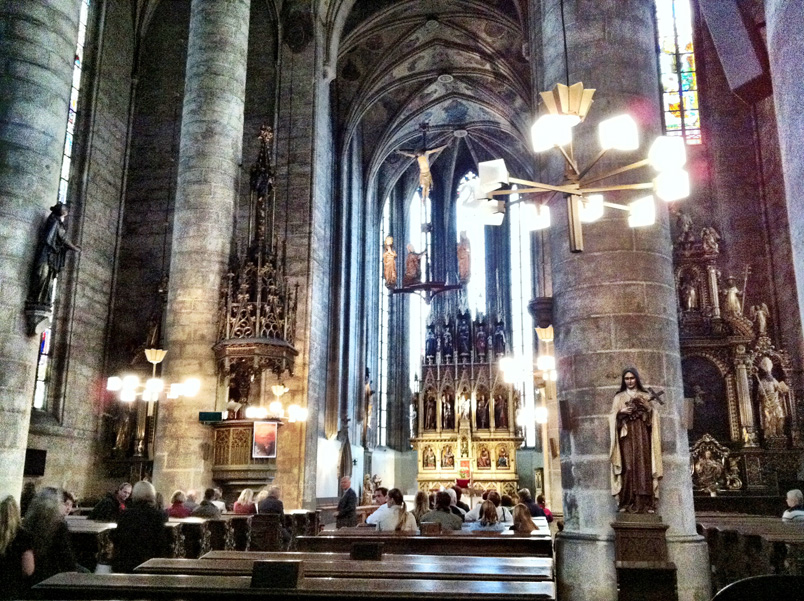 Plzen, or Pilsen, is a must on every travelers list. I previously wrote about my Plzen beer experience (hometown of Czech's most famous beer), but it so much more than that.
My time in Plzen started at the Marriott Hotel where we enjoyed a lovely dinner before hitting the beer festival. Strangely enough, this meal ended up being the best of all my meals in the Czech Republic. It was incredibly flavourful and I watched it being cooked right from my seat at the table. Pretty cool.
The next morning was spent exploring the city and walking around the streets. With stops at the beautiful Cathedral of St. Bartholomew (tallest cathedral in Bohemia) in the town square, Great Synagogue and the Západoceské museum, we received a great history lesson of the city.
We walked down garden pathways lined with hallway gazebos completely draped in vines and greenery. We passed bubbling fountains and scenic park benches as we strolled through Smetanovy and Kopeckeho, commencing in the beautiful Šafaríkovy park.
Plzen really is a pretty town worth visiting.
Most


I have to admit that Most wasn't exactly the most (lol) beautiful of all the towns that I visited, but it had its charms. A fairly industrial (coal) city; Most has only recently started working toward building up recreational and leisurely areas for its residents.
Tourists can go on coal safaris (yes, you read that right) from the city to see working coal mines and some pretty dramatic landscapes. It was a fairly drizzly day during my own safari, but we actually ended up having a good laugh as we bounced around in the back of the coal truck.
The city itself is average, but it is the features outside of the city that really drew me in. I loved the man-made lakes and picturesque mountain-top churches surrounding the city.
Most is situated in the heart of Bohemia, and it really shows.
Tabor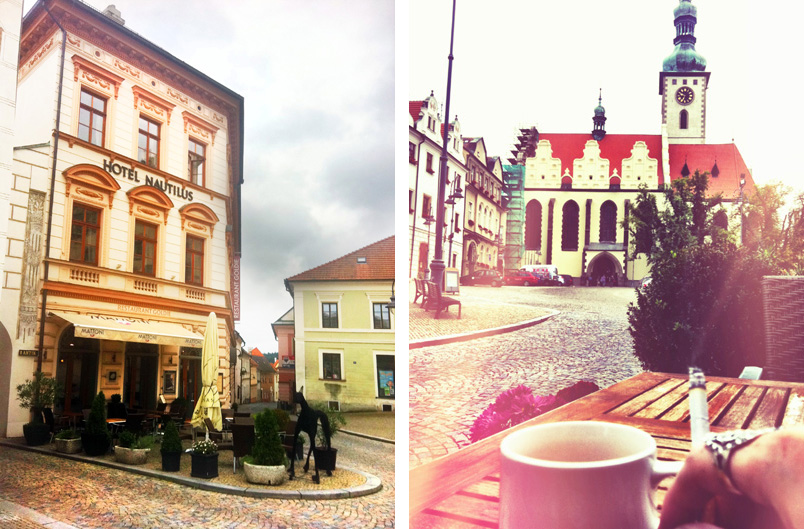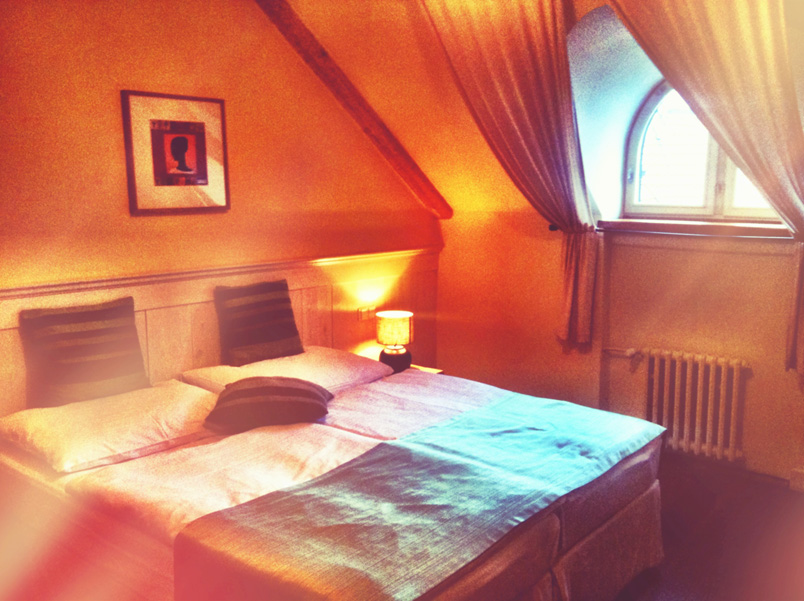 Ahhh.. Tabor. My favourite little Czech town.
Even as we drove into town I had already grew very fond of this little city; the buildings were set on rolling hills and rose and fell around a central river system. Everything seemed just right here and nothing was out of place. Bright flowers grew in all urban spaces and house shutters and doors matched in colorful patterns.
What made me fall deeper in love with this little town was the Hotel Nautilus; the location, the rooms the country feel within the city. Everything.
I spent the night in a large modern country room that I can describe in the best way as a magical blending of barn meets Ikea. Everything was new and renovated, the décor shouted rural luxury and it was all set in a high-ceilinged wooden beamed room.
To top off the wonderful interior, the hotel was placed within the central square of Jan Zizka in Western Tabor which was be described as no word less than charming. And charming it was.
Sitting and drinking my morning tea in the square had me feeling like I had been placed within a fairytale land, and never wanted to leave.
Tabor is my favourite place to visit outside of Prague.
Zatec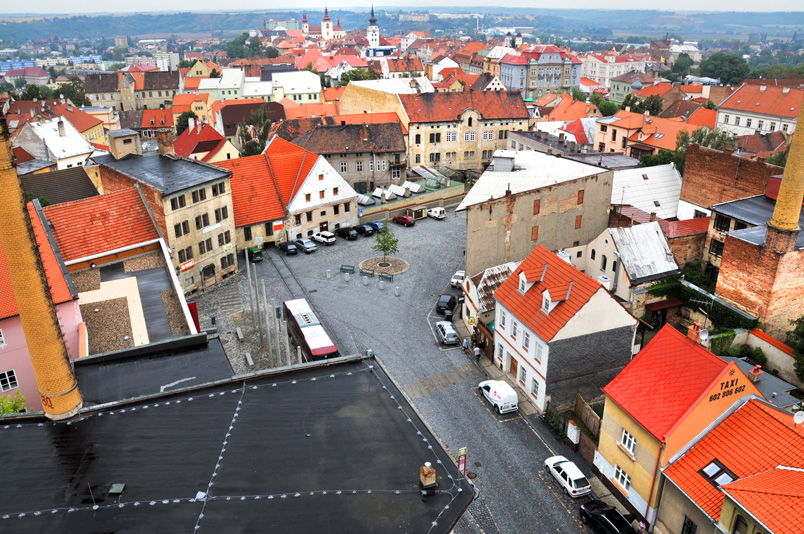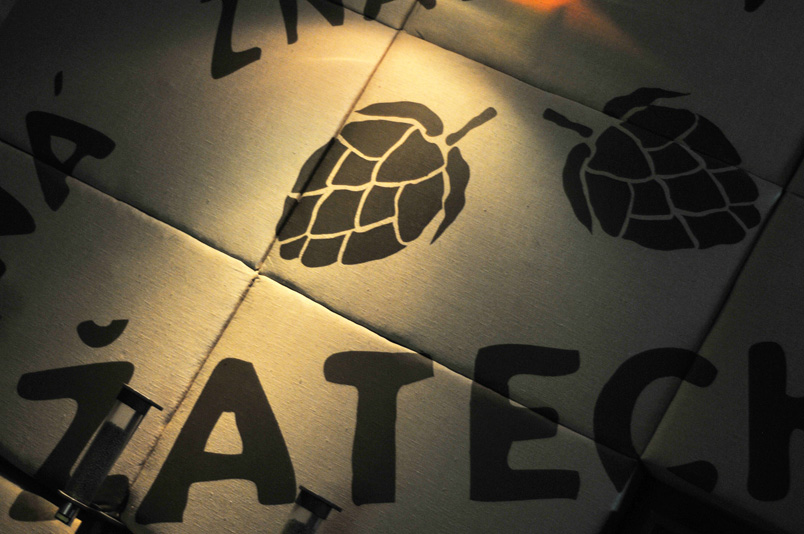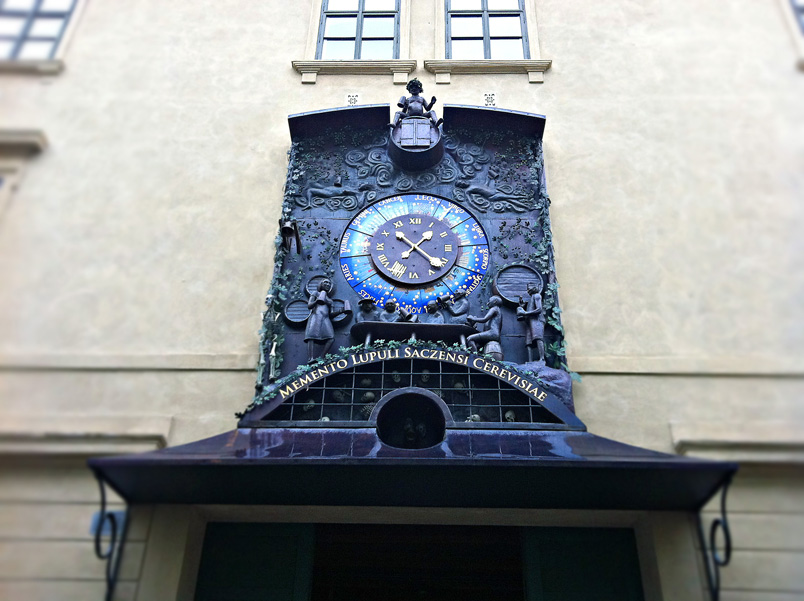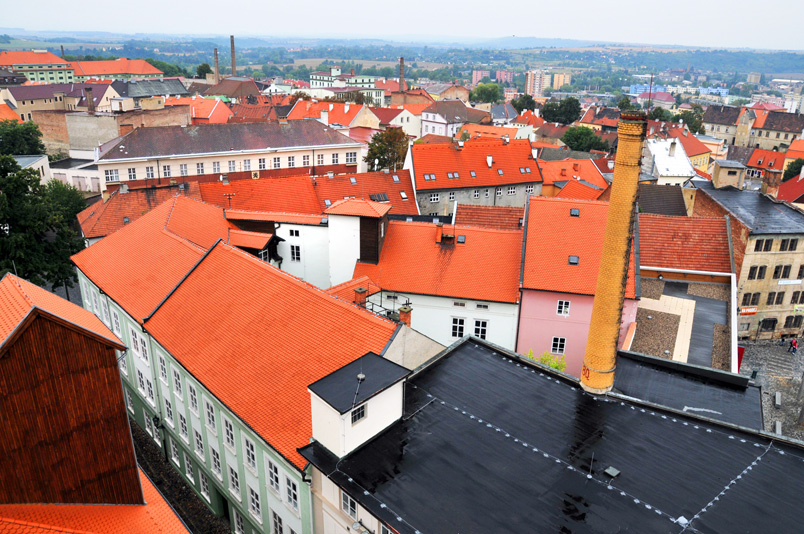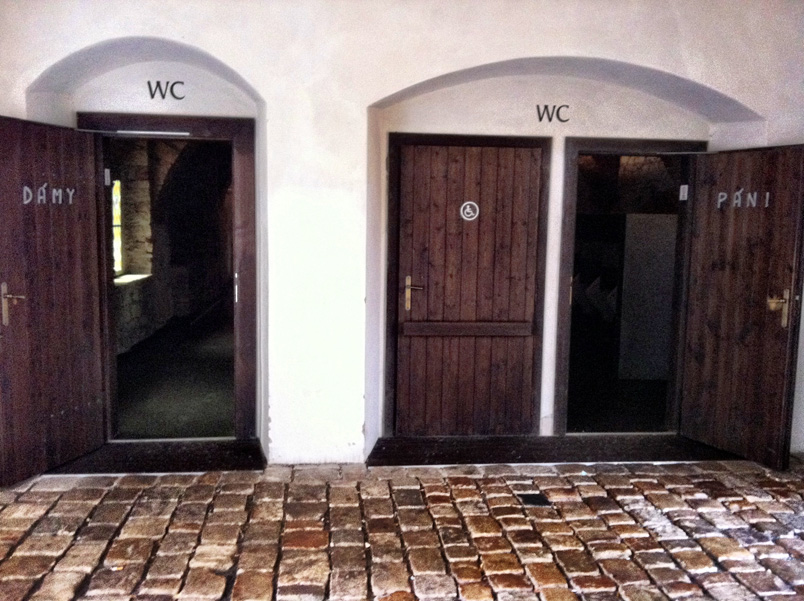 Zatec was another town featured in my Czech beer experience, but it was also a town of great cuisine, warm hospitality and rich history.
In taking a tour of the Zatec hops museum, you are rewarded with an amazing panoramic view of the entire city, which is not to be missed. From high above the countless orange roofs you can see everything. I found myself wanting to stay up there, just admiring the town below.
Zatec is another city outside of Prague that is not to be missed.
—
This trip was made possible by Czech Tourism.
All views and opinions are my own.