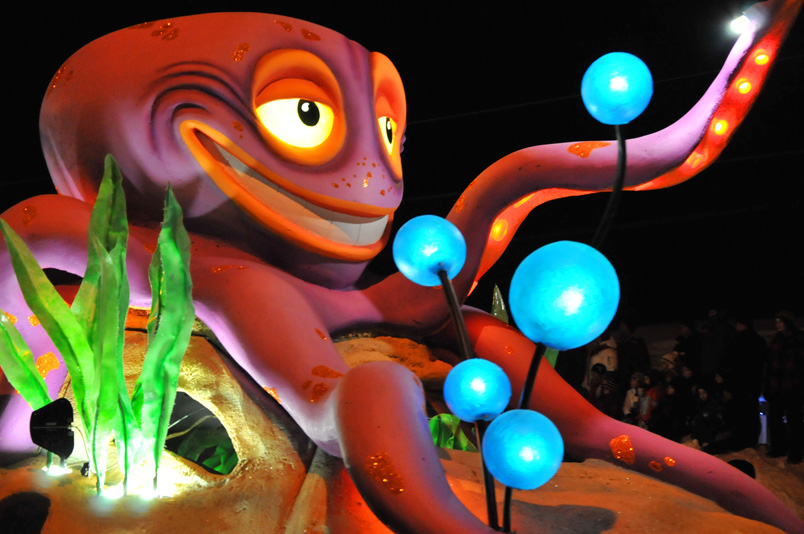 The Québec City Winter Carnival offers a lot more than just day time activities and family events; it is host to some of the best parties that the country has to offer.
Whether you stick to the night time events on the Carnival schedule, like the night parade and Bonhomme's Ice Castle dance party, or you stray out to find your own fun through dinners, drinks and nightclubs, you can be confident that you are going to have a good night in Québec City.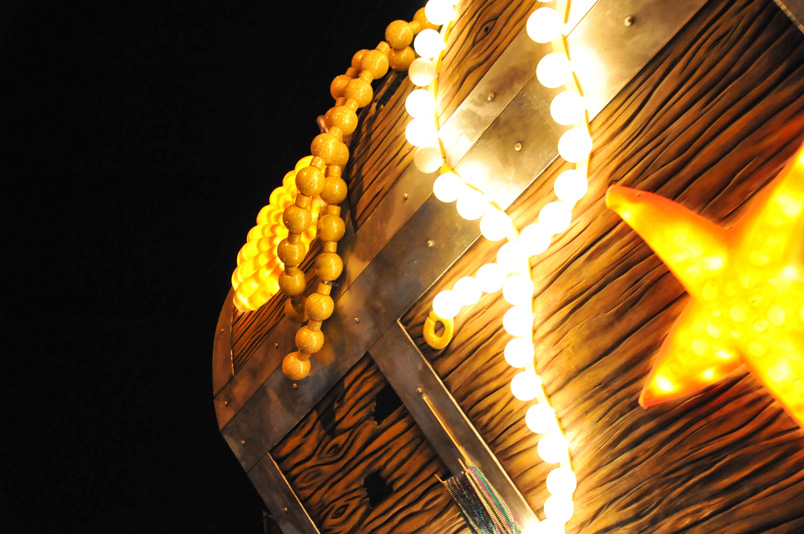 Just because I'm talking about nightlife, doesn't mean I'm only referring to a crazy night out partying. I WILL discuss that, but that's not all there is to it :p
The great thing about Québec City, is that there is no end to charming little restaurants that offer a full menu and selection of drinks. Hole up with your friends in a small restaurant like Café de la Paix or Poisson d'avril, and chat over a glass of wine.. or two.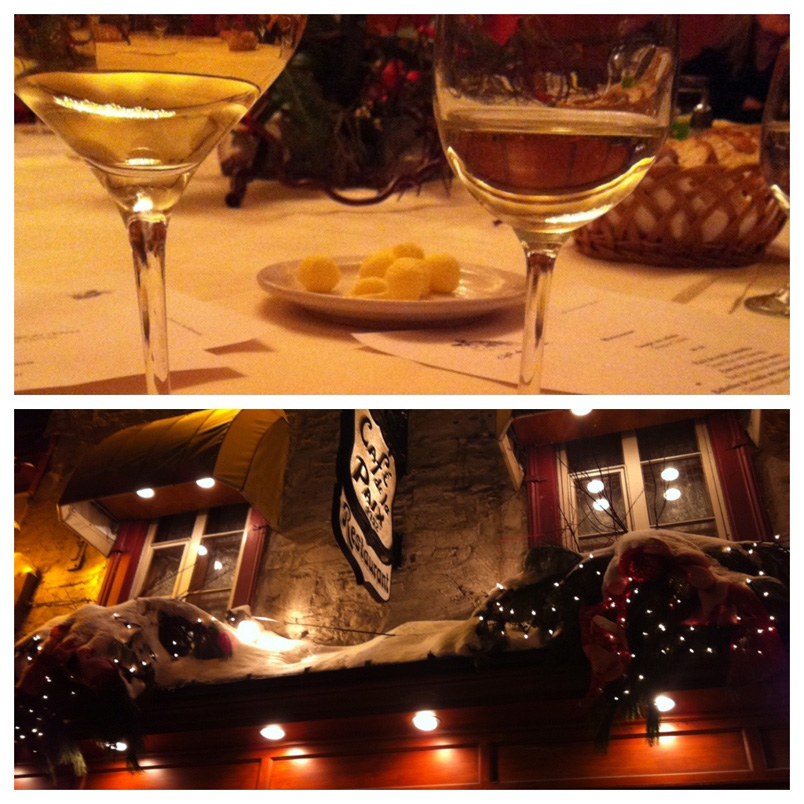 Looking for something a little more up-scale and fancy to celebrate your last night at the Carnival? Get a table at one of the numerous dining establishments inside of Fairmont Le Chateau Frontenac, and spend the evening overlooking the icy moonlit St. Lawrence River.

One of the best items on the Carnival's schedule is the night parade (there are actually two!). I always thought that I was past the age of truly enjoying a parade, but this one was different.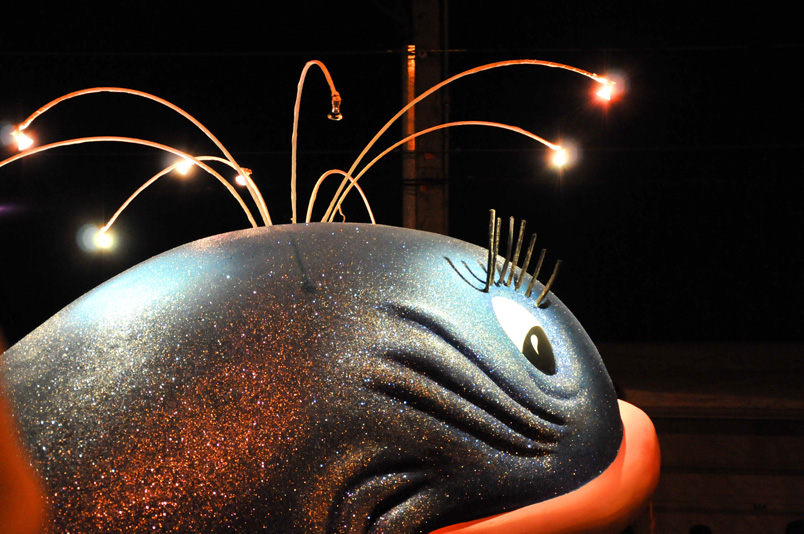 I could hear it before I could see it, and the music was already setting the tone. People around me started dancing and cheering for what I could only see as flashing lights in the distance.
The street was full of not only children and families, but even teenagers and other adults.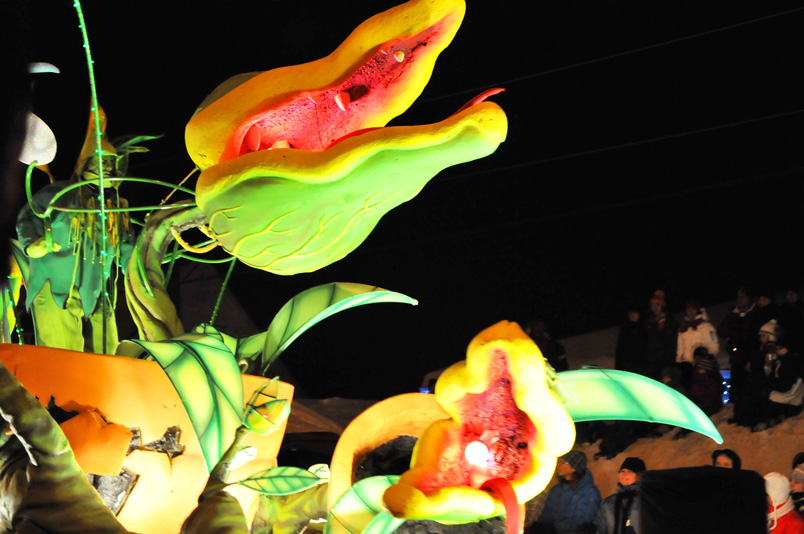 When it finally rolled by, I just stared at everything with wide eyes. From enormous sparkling whales to giant man-eating plants, I was getting an eye-full.
Everything was so colourful and vibrant that I literally never moved from my spot on the sidewalk.
One crazy performance passed after another until Bonhomme made his final appearance. The night parade was definitely one of the coolest events on the entire schedule.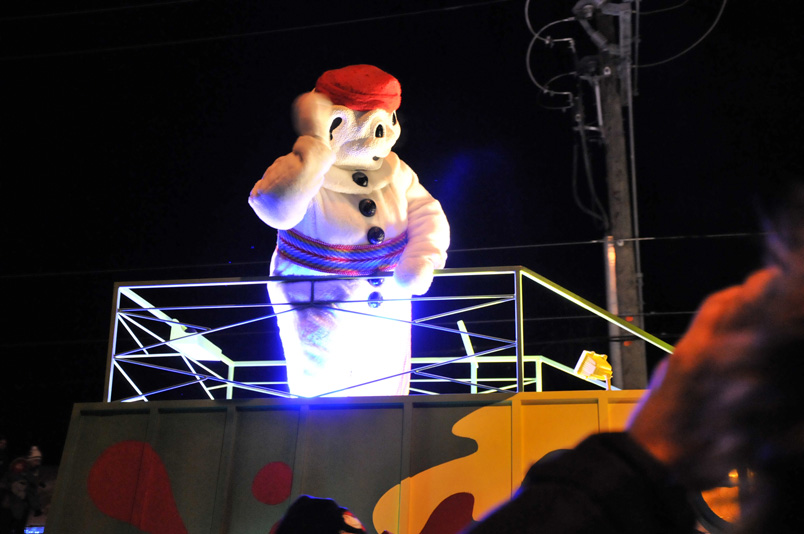 Image Source
On Friday night, I went to a
couple of bars
with some others, and had a
few drinks
along the way. It seemed like Friday nights were a little more
easy going
, and people wanted to explore the
different bars
of the city.
knowing that I had a full day to look forward to in the morning, I decided to call it an early night, and head home around 1:00 am.

Saturday night ended up being a slight blur to me, but that is exactly what I was expecting out of the Québec City nightlife. I had heard many stories from friends and other travelers, and was happy to experience it for myself.
The night started at Bonhomme's Ice Castle, where the entire igloo was converted into a dance club.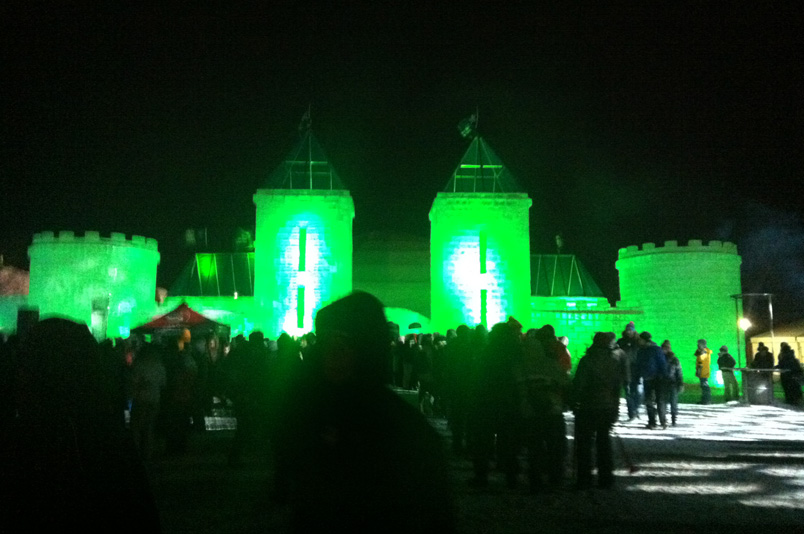 The only difference between this dance club and most others in the world… the dress code sported winter coats and ski pants, rather than dress shirts and mini skirts.
Everyone circled around a drummer than was in the centre, playing along to the house music. The lights flickered to the beat, and everyone cheered in excitement.
After some dancing (not on my part) and a few drinks at the Castle, it was time to head up Grande Allée to see what else was happening.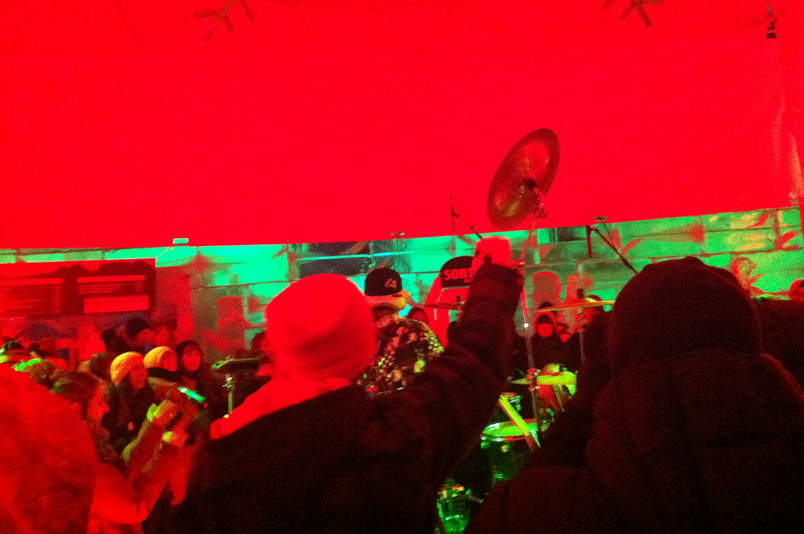 We ended up heading into Maurice Nightclub, where the music was loud and the hot air welcomed us in from the cold.
I felt pretty out of place in my jeans and T-shirt, but after I had a few drinks, I didn't care anymore.
Between random Bachelorette parties, watching dramatic street fights, and a questionable mixture of rum, vodka and beer, the night flew by. I had a great time, but my head sure paid for it the next morning (how do you say hangover in French?).

Whatever you choose to do during the Carnival at night, you are going to have an awesome time.
You certainly don't have to go all out, or attend any crazy parties, but the Québec City Winter Carnival nightlife has a little something for everyone. Joyeux Carnaval!
Image Source