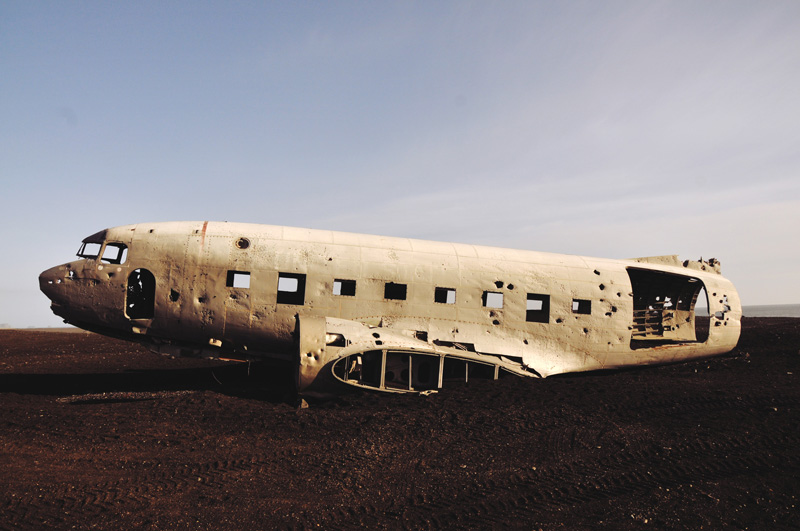 One of the things that I love most about Iceland is its unique culture and people. Icelanders are unlike any other locals that I have met during my travels and they always seem to surprise me with their quirky little ideas and fun traditions.
During my last trip to Iceland I was asked what I thought made Icelanders different from the rest of the world, but I couldn't really put my finger on an exact feature.
I thought about it for awhile.
They are incredibly nice people, but so are the locals of many other countries. They have great senses of fashion, but I suppose I could say the same for other regions of the world. They have a melodic way of speaking, but every language sounds beautiful to me. So what is it?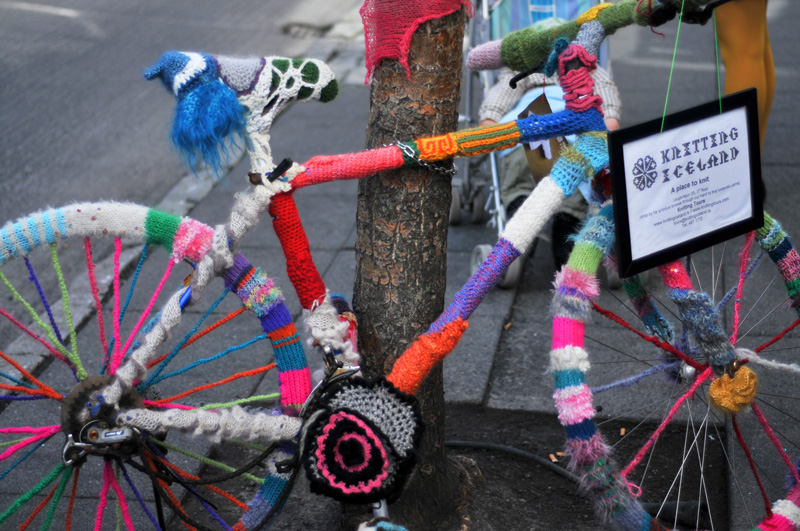 The more I thought about it, I realized it was their wonderful sense of "quirkiness", in the best possible way.
From their legendary sagas that explain the varying landscapes to their unconventional designs and decorations. From the colourful winding streets of Reykjavik to the abandoned seaside factories shrouded in mystery. And, from the bubbly personalities to the incomparable sense of Icelandic patriotism, Iceland is absolutely unique from any other part of the world.
But, don't let me tell you. See for yourself.
 Reykjavik
From Hjartatorg "Heart Square", also known as the Graffiti Park to the eclectic shop windows and displays around the city centre, Iceland's capital is the epitome of Icelandic quirk.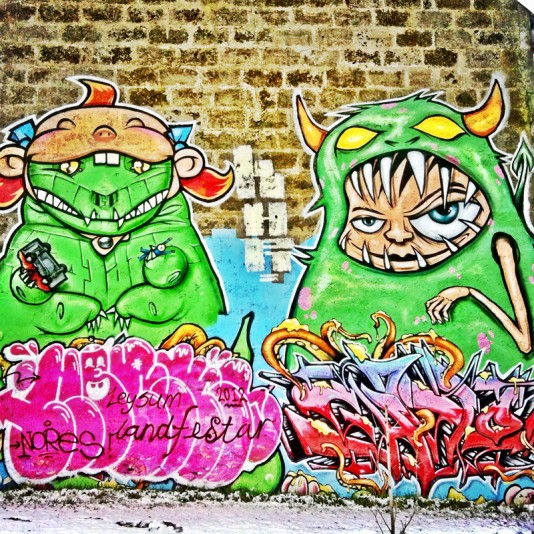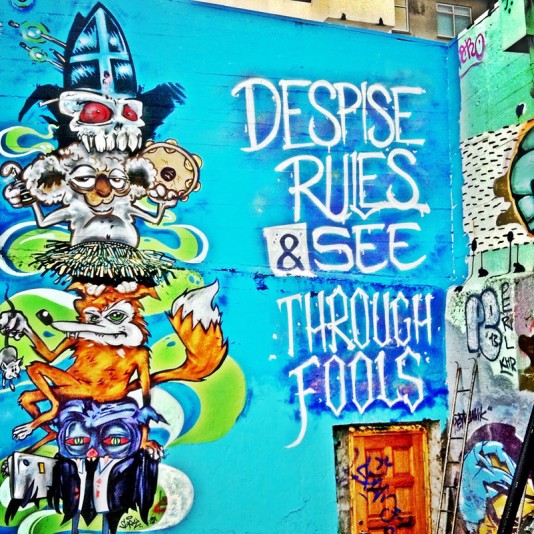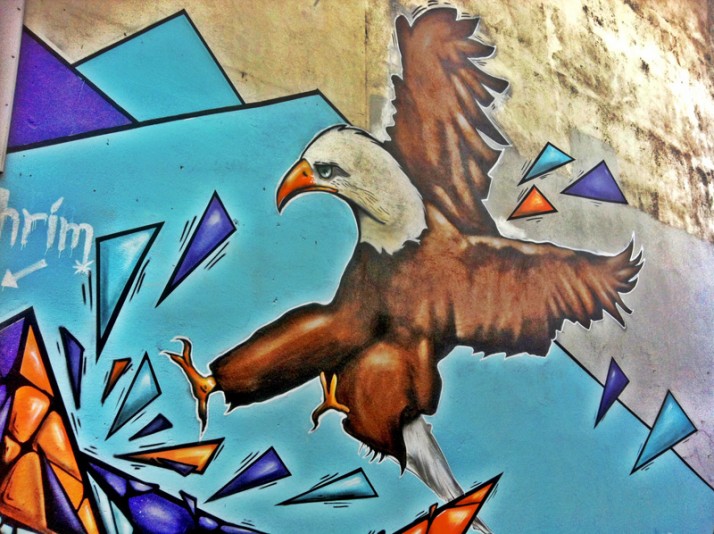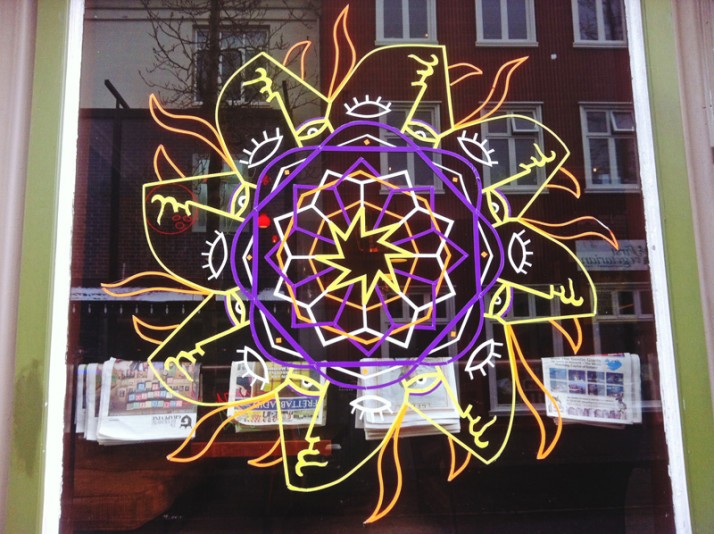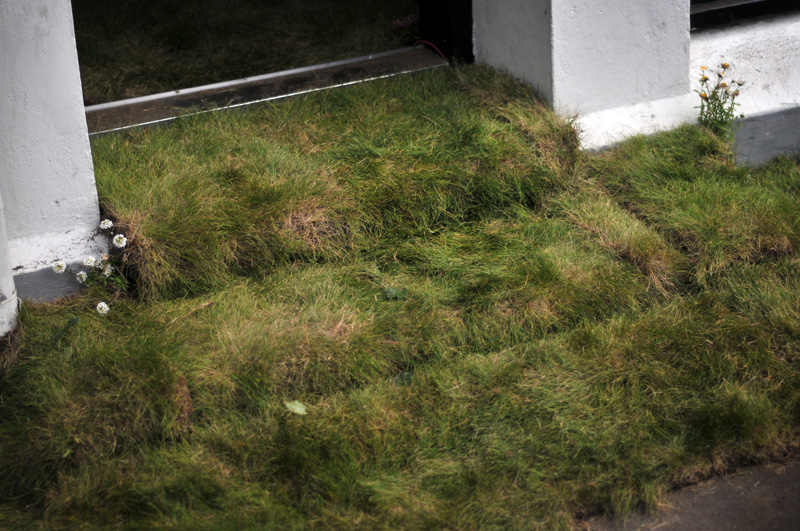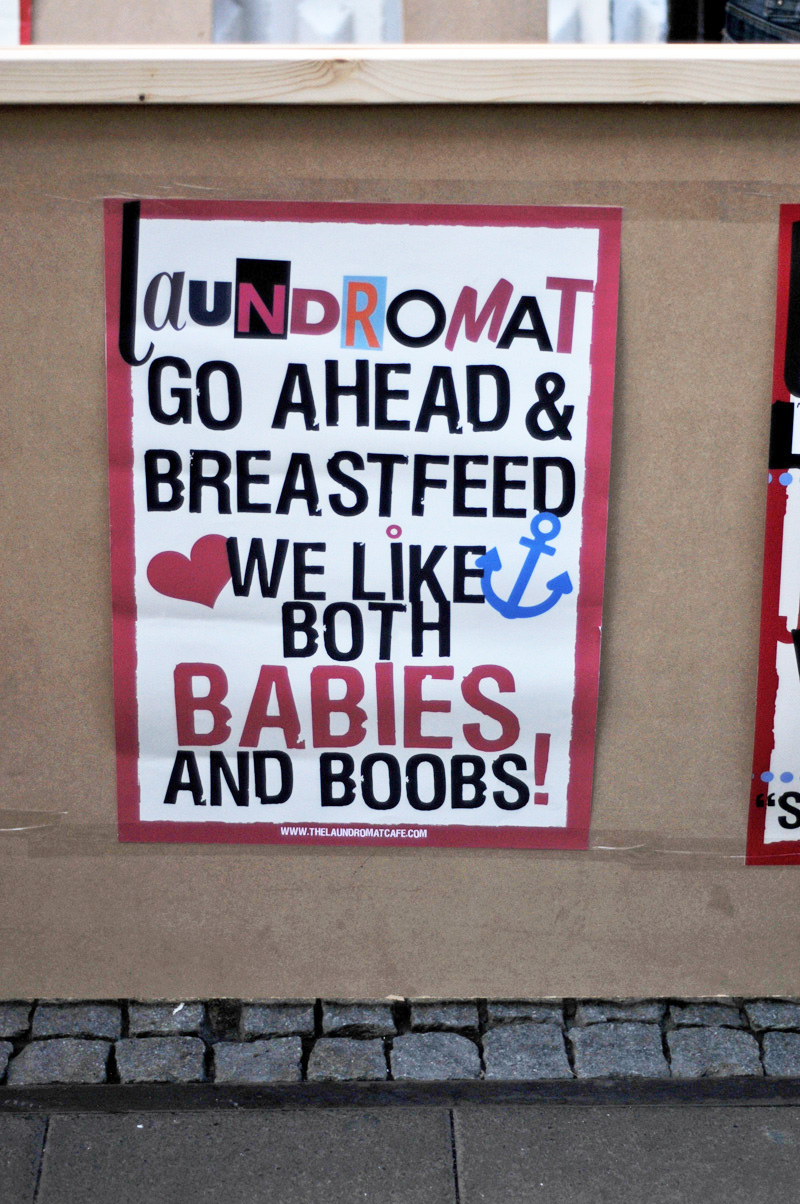 Eskifjörður
Easily the quirkiest town in all of Iceland, this east coast fishing village is a hipster's dream world.
From toilet roll holders made of reindeer antlers and old boats converted into hot pots (hot tubs), there was nothing usual about this remarkable little community.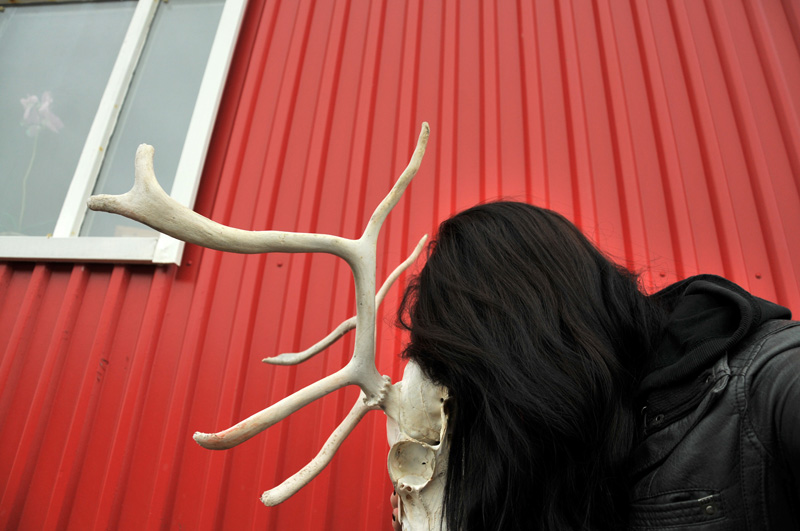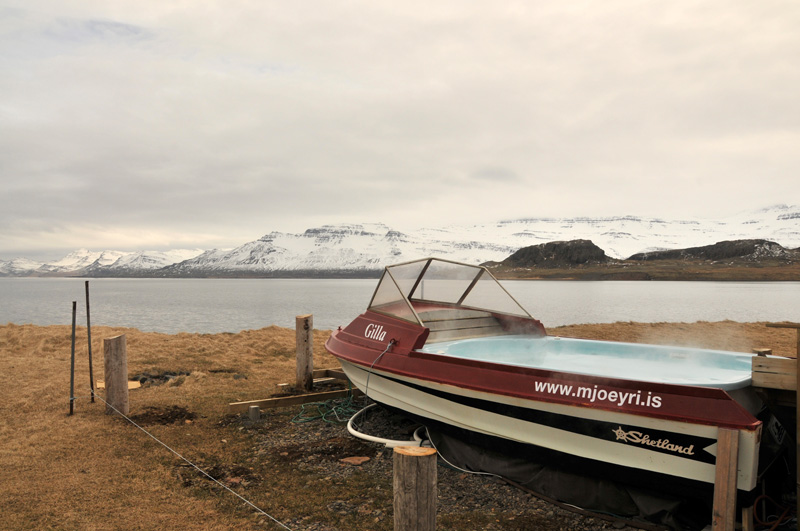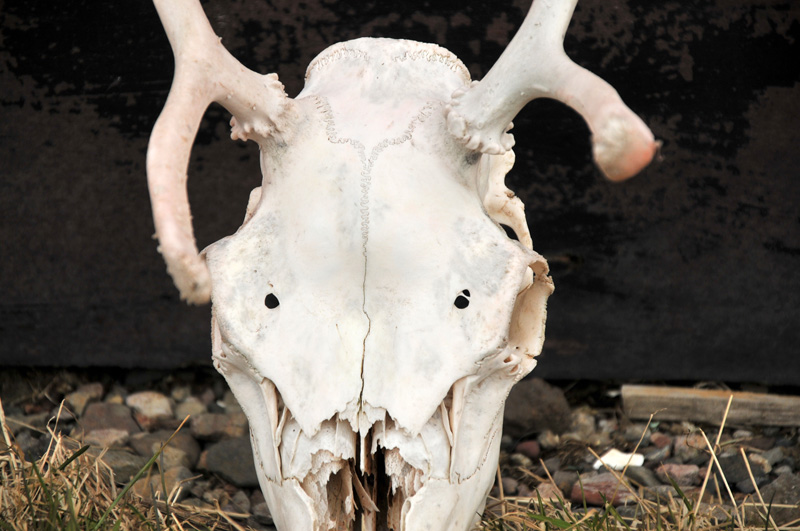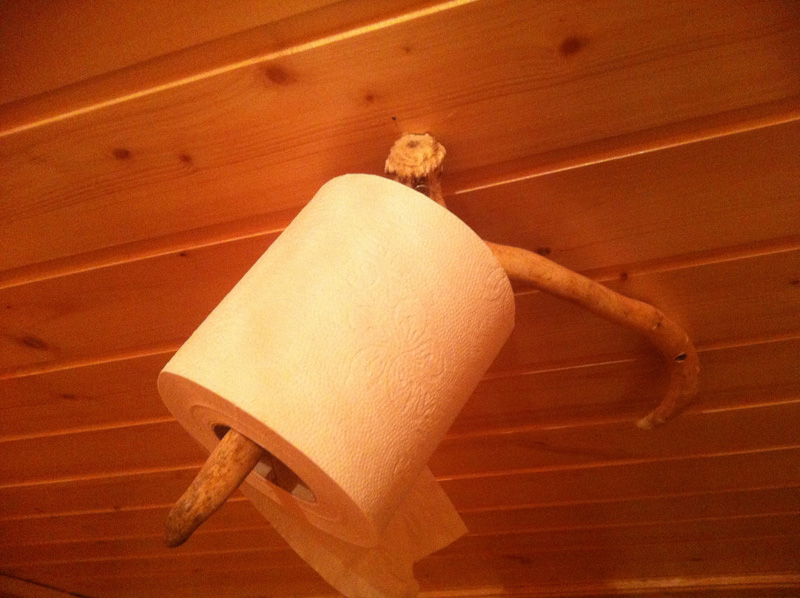 Kaffi Sumarlína
Entering this random little cafe after hours of driving, I wasn't expecting much. The decorations were cute and the food was pretty good, but it was the table on which it sat that really caught my eye.
The surface was made up of a copper relief carving of an antique world map which I had to hold myself back from sneakily removing from the restaurant and shipping home to Canada.
It was definitely one of my favourite items in Iceland.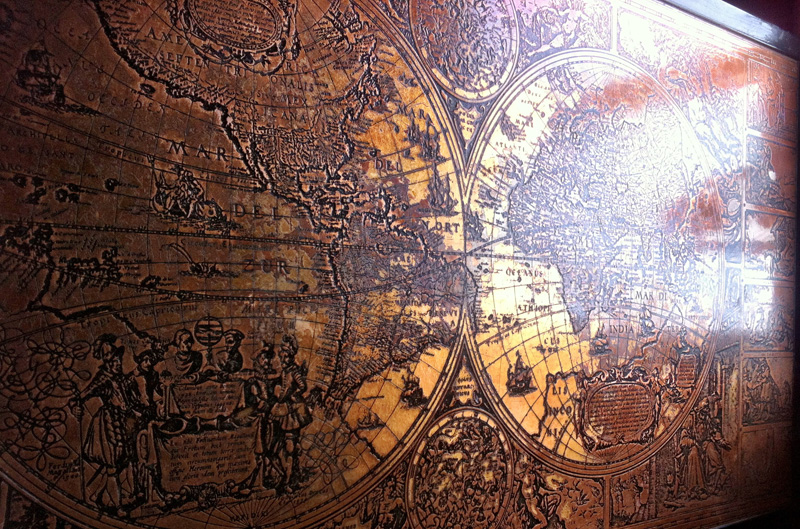 Djúpivogur
In the village of Djupivogur at Merry Bay sits one of the most unusual sculptures in Iceland.
Created in 2009 by Icelandic artist Sigurður Guðmundsson, it consists of 34 large scale egg replicas representing each of the bird species found in the area, no two the same.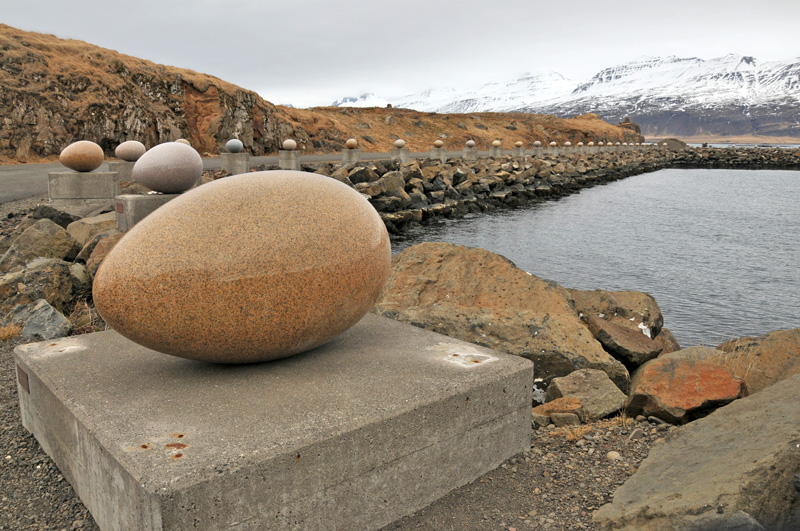 Hjalteyri Herring Factory
Just outside a bustling town of 43 residents lies an abandoned herring factory that is now home to pop-up art galleries and also where Sigur Ros have recorded and performed.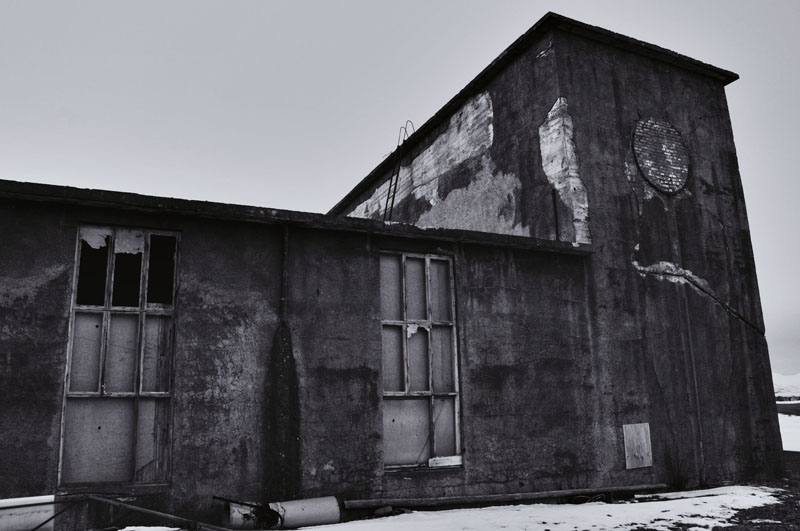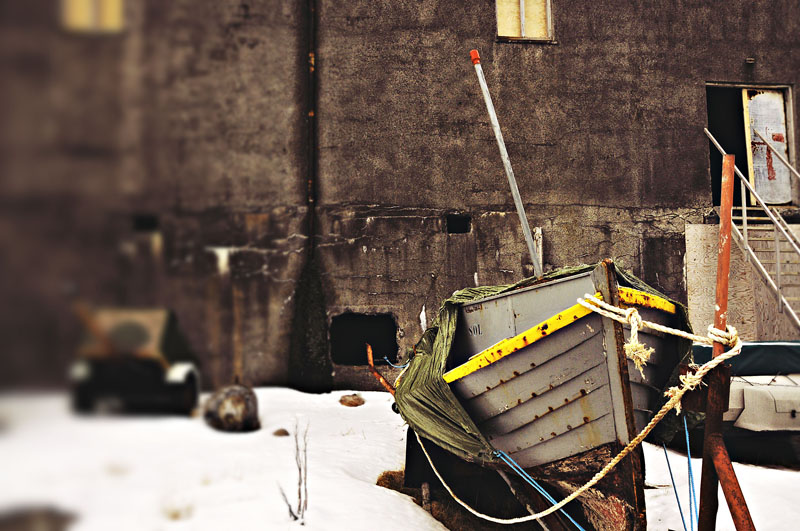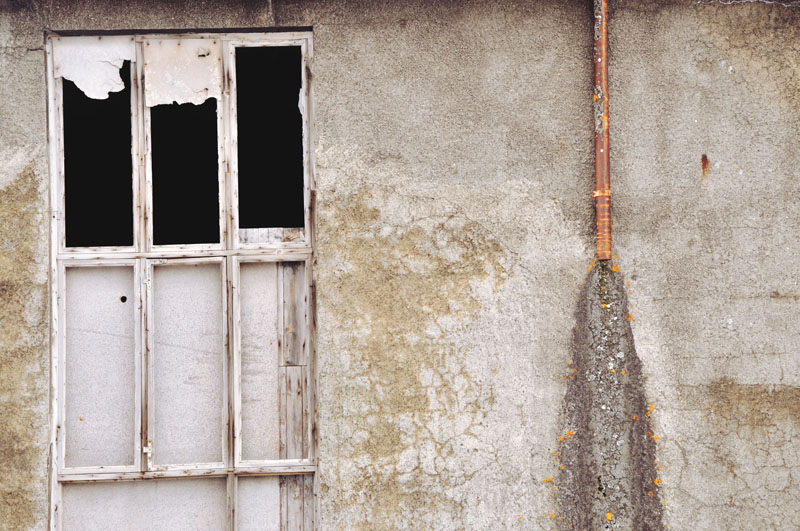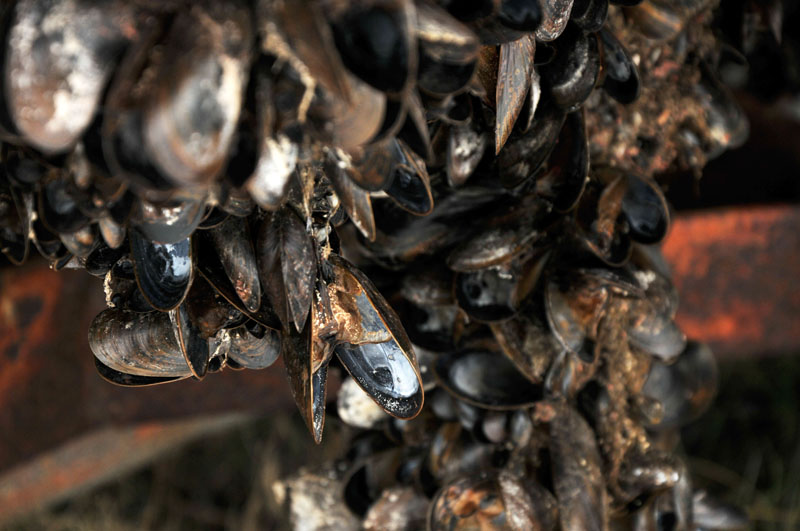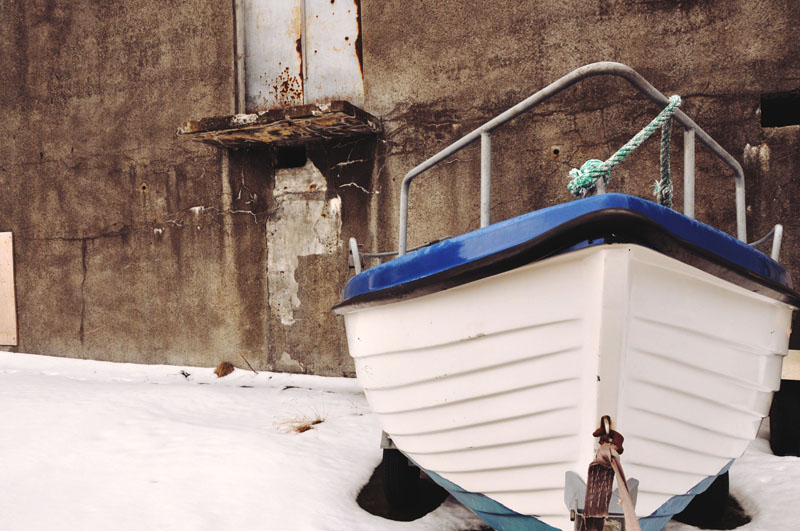 Bjarnarhöfn Shark Museum
Yup, it's rotting shark flesh and you have to put it in your mouth.
This slightly gaudy albeit charming shark museum on the west coast of Iceland is home to some of the "best worst" hákarl in all of Iceland, meaning that it's probably the best hákarl you're going to find, but still the worst thing you're going to taste.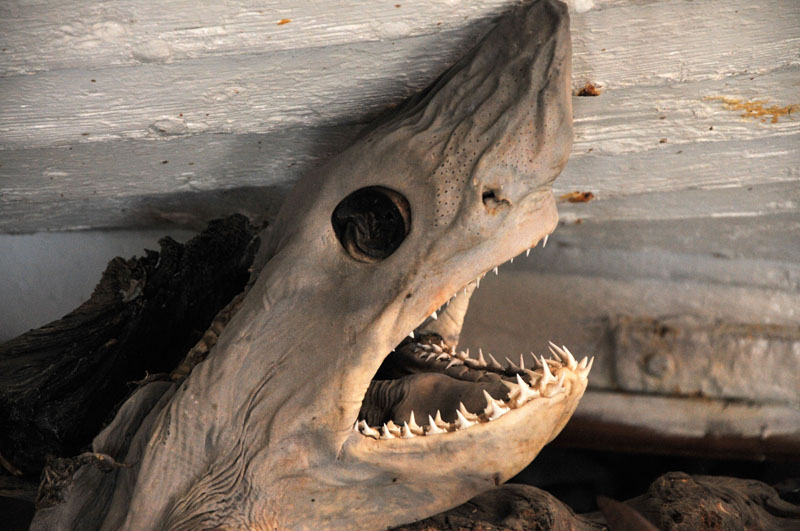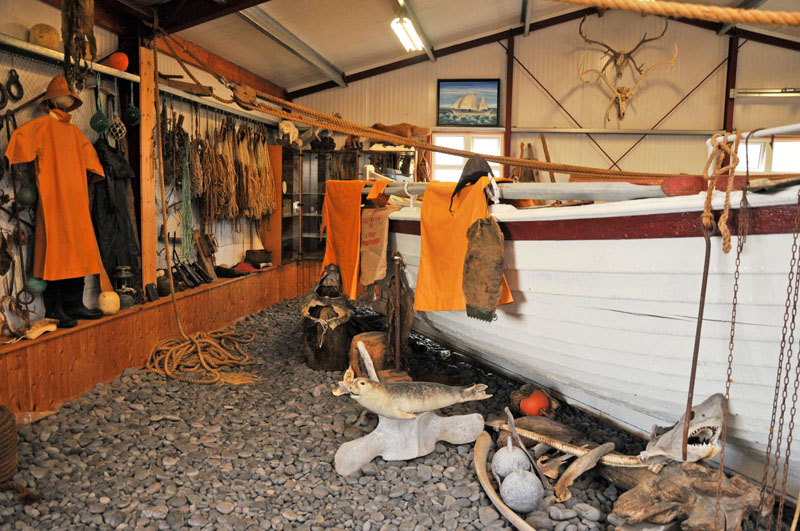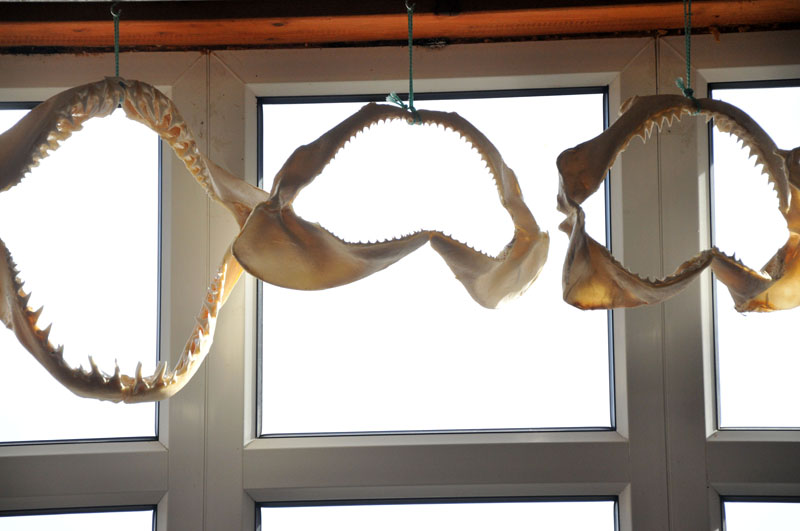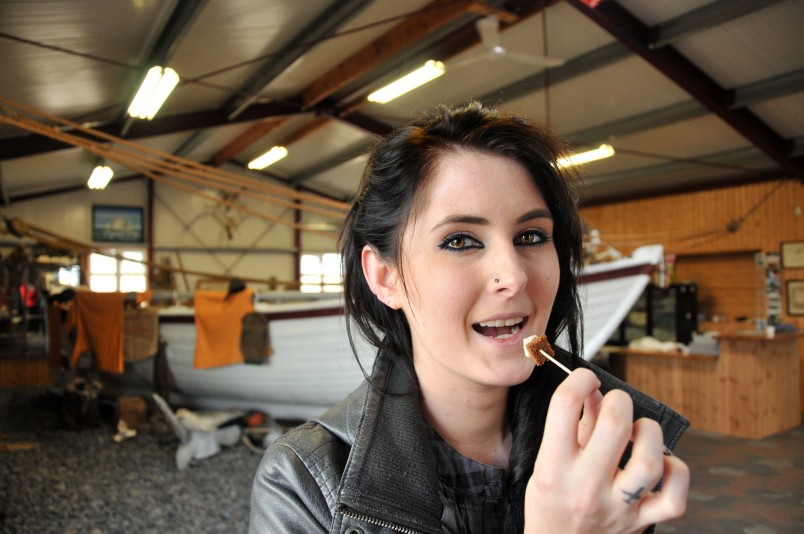 Abandoned Military Plane
Well hidden on the black sand plains of Sólheimasandur lies an abandoned 1973 US military plane that had an emergency landing due to a fuel shortage, but was never cleaned up by the land owners.
It is one of the most well known photographic images from Iceland, yet hardest to find on your own.
Mark my words; I WILL sleep in this plane one day. Who's in?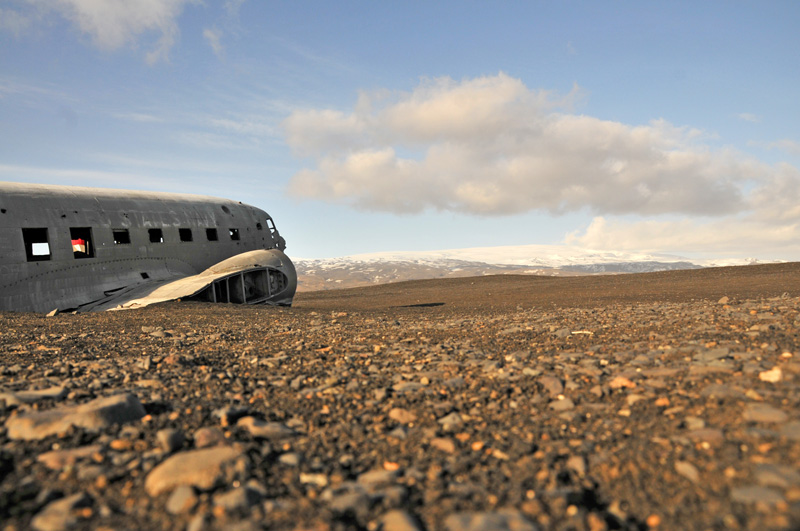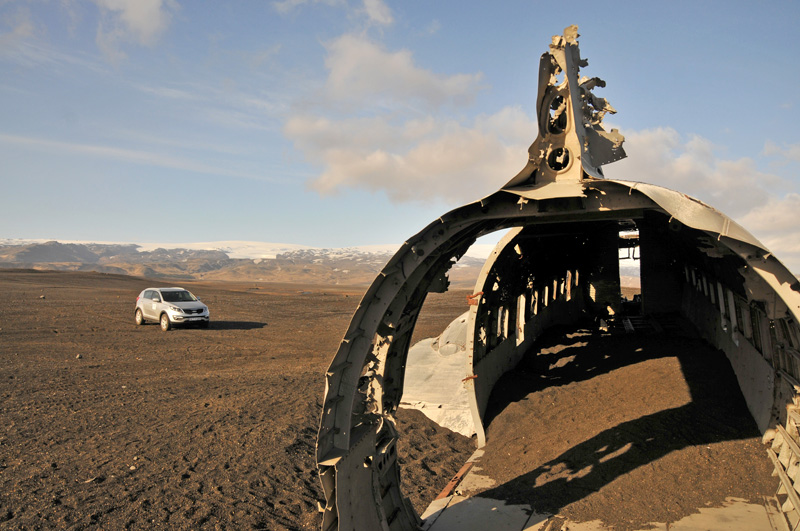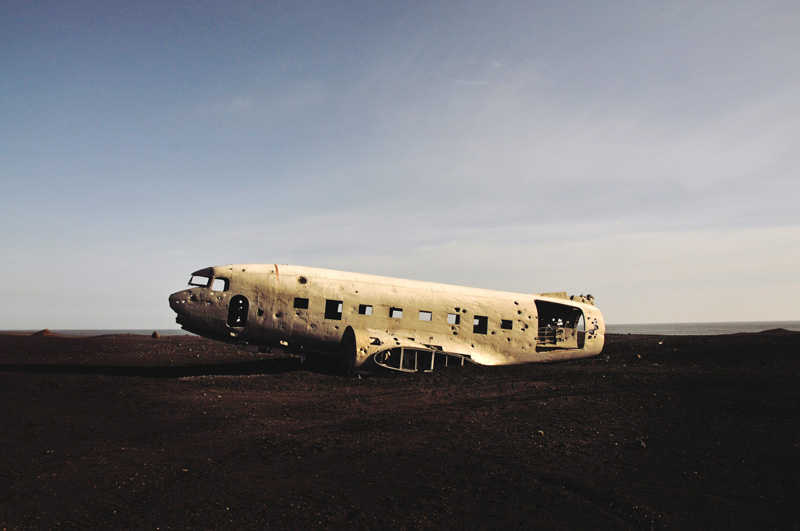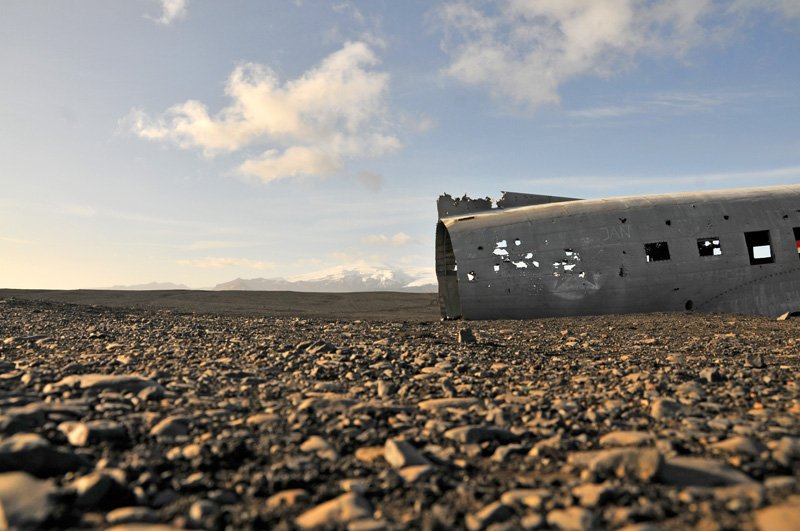 Miscellaneous
—
Thanks to Iceland Unlimited for showing me the quirky side of Iceland.
I was invited on their Iceland Express Tour, all views are my own.