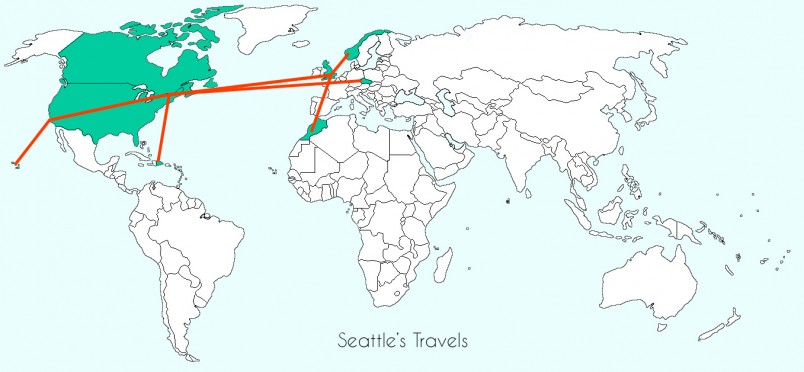 The beginning of my year was pretty packed with trips and travels; so much, that I barely had a moment to sit and think. My summer, so far, has been quite relaxing with only a couple of small trips within North America, and some time at home.
I have been spending the last couple of months working hard. Aside from travel blogging, I do some other work online and a couple of side projects, which take up quite a bit of time.
As the summer is coming to an end, the countdown is on. In less than two weeks, I will be headed back out into the world again.
I'm not going to reveal all of my travel plans until the rest of them are fully booked and confirmed (ie the e-ticket is in my inbox!), but I'm happy to share the ones that are definitely a go.
Czech Republic
At the end of this month, I will be starting the journey off with a trip to the Czech Republic. I will explore Prague and do a bit of touring around the country to other cities like Žatec, Plzen and Tabor. There will be awesome food, cool hotels and some even better brewery tours.
I can't wait to see some castles, drink some beer and go on some Czech adventures. It will be a great way to start off the next four months.
Maui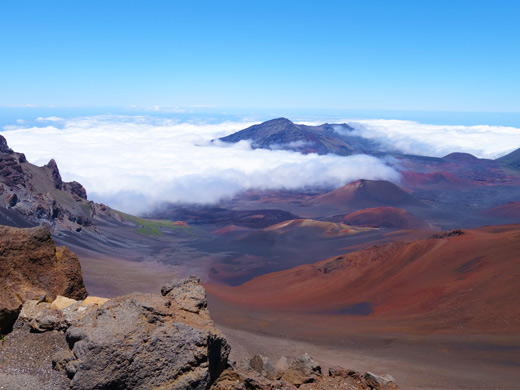 In mid-September, flying through LAX, I will be spending a week in Maui. I will take my time driving around the Island and exploring the small towns and landscapes along the way. I'll be doing things like riding a bike down a volcano and paragliding off of a mountain. Awesome, right?
As a self-proclaimed geology nerd, I have a bit of a thing for volcanic islands. I'm imagining some Icelandic-esque landscapes on the interior and a palm tree paradise on the exterior.
Morocco
In mid-October, I will fly to Marrakesh where I will then depart on an 8 day tour around the country, including trips to Aït Benhaddou, Ouarzazate, and a Berber camp in the Sahara Desert.
After that, I will stick around in Marrakesh for another week to catch up on some work and do a little writing. I will stay at an awesome apartment in the city centre, and also do a bit of exploring and shopping on my free time.
Norway
At the end of October I will make my way up to Bergen, where I will spend the next couple of weeks visiting friends. I'm not entirely sure how I'm going to fit enough warm clothing into my backpack with all of the other warm destinations that I will be traveling to, but I will figure something out.
I also don't know what I'll be doing when I'm here, but I'm sure my friends will find ways to keep me busy. Although, I'll be perfectly happy to just spend some time relaxing.
Dominican Republic
In mid-November I will then fly through the UK, back to Toronto, and then on to the Dominican Republic–suitable way to spend my birthday, huh? Luckily, I will get to spend that night relaxing at the beautiful Grand Palladium Resort in Punta Cana. I will spend 5 days at the resort, with one of my best friends and another friend that should be meeting me there.
After that, I will fly up to the North Coast, where I will figure out exactly why they call it "the Adventure Coast". I'm thinking zip-lining and cascading.
—
If you think all of this sounds ambitious, I should tell you that this isn't even the half of it. There are many more exciting plans that will be scattered amongst these, and I can"t wait to share them with you as well.
As if these two seasons won't be crazy enough, I'm already starting to plan ideas for 2013. If it's anything like 2012, it's going to be one busy year.