It was a bright and sunny, Sunday morning in August, and all of the shoppers were already out in full force. The side walks were bustling, and the stores were buzzing with the thrill of newly purchased shoes and shirts. The windows were all decorated with fancy mannequins and huge selections of stylish clothes. The entryways were lined with racks of vintage designs and eclectic furniture pieces. Having never been here before, I didn't know where to Start!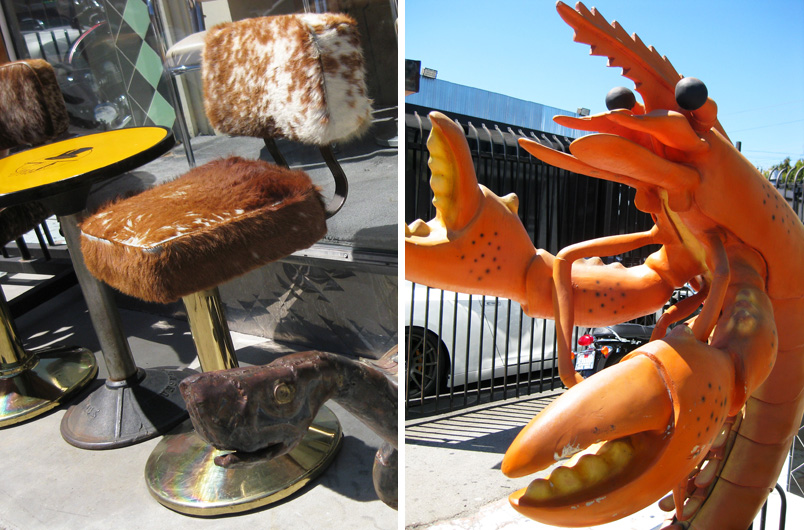 Melrose Avenue is an internationally renowned shopping, dining and entertainment destination in Los Angeles that starts from Santa Monica Boulevard at the border between Beverly Hills and West Hollywood and ends at Lucille Avenue in Silver Lake. Melrose runs north of Beverly Boulevard and south of Santa Monica Boulevard. One of the most famous landmarks located on Melrose Avenue is Paramount Pictures, but I only made it about halfway there before my legs voluntarily decided to give up on me. Who can shop like on a daily basis?!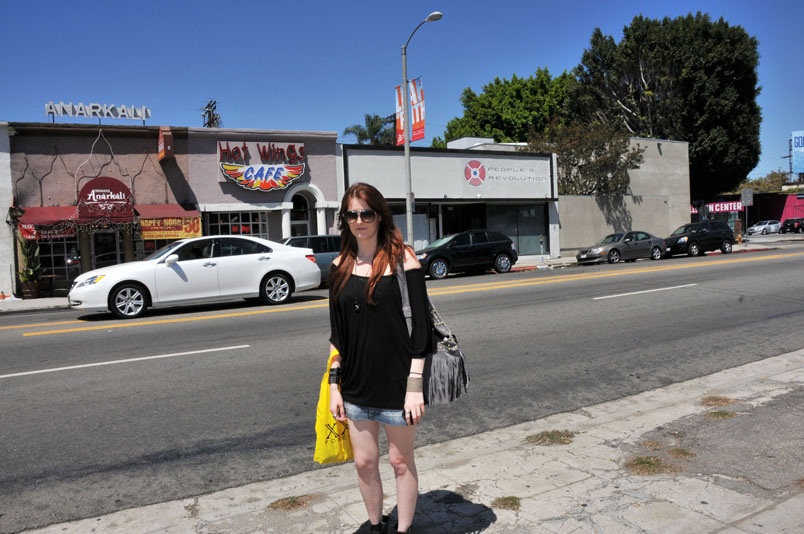 Contradictory to my stubborn legs, Melrose is known as one of the city's most walking-friendly neighbourhoods. It takes about 30 minutes to cover the East end, without giving into temptation and stopping in the stores. This must-see destination has maintained its reputation for an original, alternative and independent experience for more than three decades.
The Eastern end of the Avenue (Fairfax to Highland) became a popular underground and new wave shopping area in the early 80s. Pioneered by adventurous independent retailers and restaurateurs, Melrose Avenue captured the global imagination as the birthplace of Southern California's New Wave and Punk cultures. Rapid notoriety quickly lured movie stars, moguls, and style seekers, leading the press to dub Melrose Avenue "the new Rodeo Drive." The East end is also the location for the infamous Pink's Hot Dogs, and locations for the hit MTV show The Hills, like People's Revolution.
The Western end, or Melrose Heights (La Cienega to Fairfax) features a variety of upscale restaurants, boutiques, and salons such as Elixir, The Bodhi Tree, Fred Segal, Plush Home, and The Improv (world famous comedy club). Melrose Heights is also home to some of the most internationally recognized fashion houses, such as Marc Jacobs, Diane von Fürstenberg, Carolina Herrera, Mulberry, Sergio Rossi, Alexander McQueen, Oscar de la Renta, BCBG Max Azria, Paul Smith, John Varvatos, Balenciaga, and Vera Wang.
I decided to take the bus through most of the West end; there was no need to torture myself in the vicinity of all of these amazing designers and pricey labels. It was nice to get a look at the area, but I wanted to save the walking for the East end. Although, it was kind of exciting when the bus rolled past Melrose Place! Melrose Place lies North of the intersection with La Cienega Boulevard; a branch of the main avenue made famous thanks to the TV show of the same name. However, in actuality, Melrose Place does not feature any residences but is home to antique shops, boutiques and salons.
I ended up with a few more purchases than I would have liked, but overall, I was pleased with the Melrose shopping experience. I climbed back onto the bus (mind you–L.A. pubic transit deserves a post of its own!), with all of my bags, and headed back to my hotel. It's not something that I could do every day, but it sure was a lot of fun!