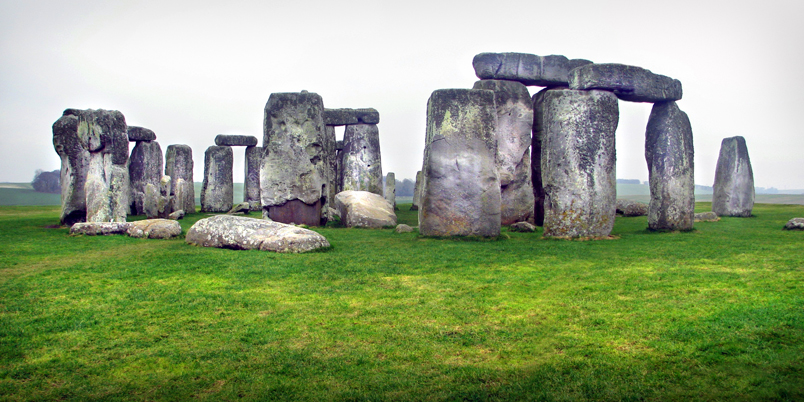 Have you ever wondered whether or not Stonehenge was real? Do you believe all of the rumours and myths about aliens or conspiracies? Or do you think that it's just a nice tourist attraction to go look at?
When I went to England, I couldn't turn down the chance to go see the controversial rocks. I was excited and daunted by their fame, but upon closer inspection I started to think that they just might be fake…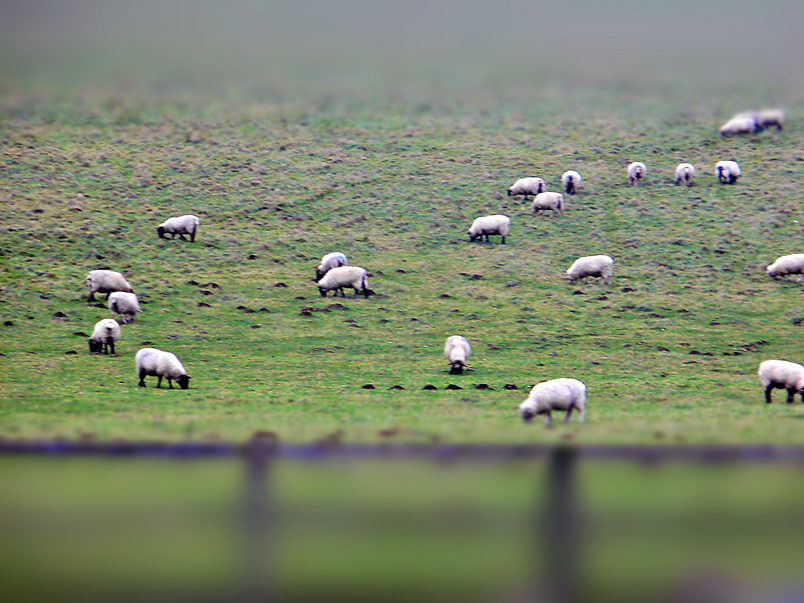 As we pulled off the A303, I got my first look at the circular stone formation in the distance. This highly anticipated moment was a bit of a let down; they were just a bunch of rocks sitting in a field on the side of the highway. Did we even need to bother with admission?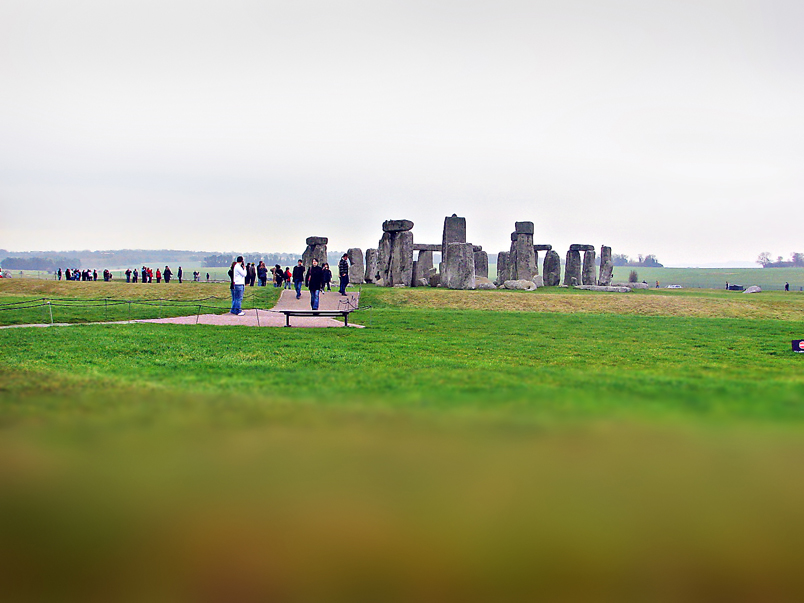 Well, we did anyway. We paid our way through and crossed under the little tunnel to get to the main site.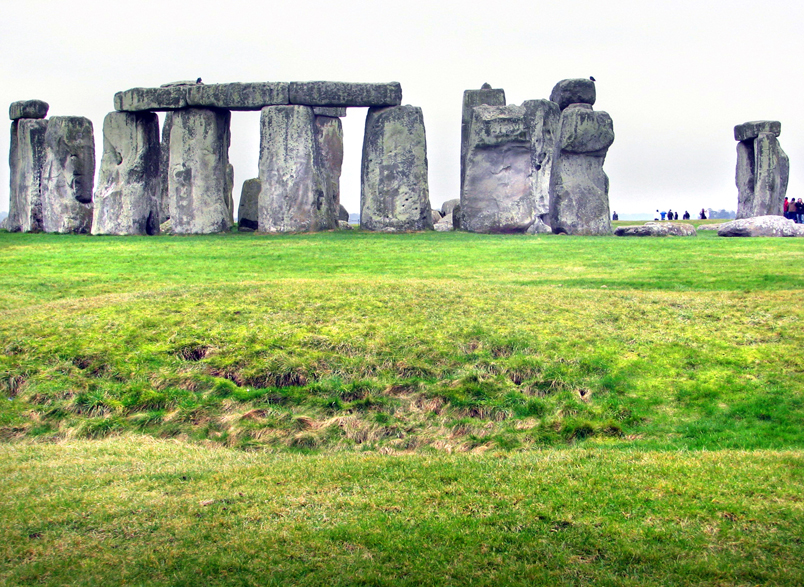 There they were.
Hmm.. not very exciting, but still interesting.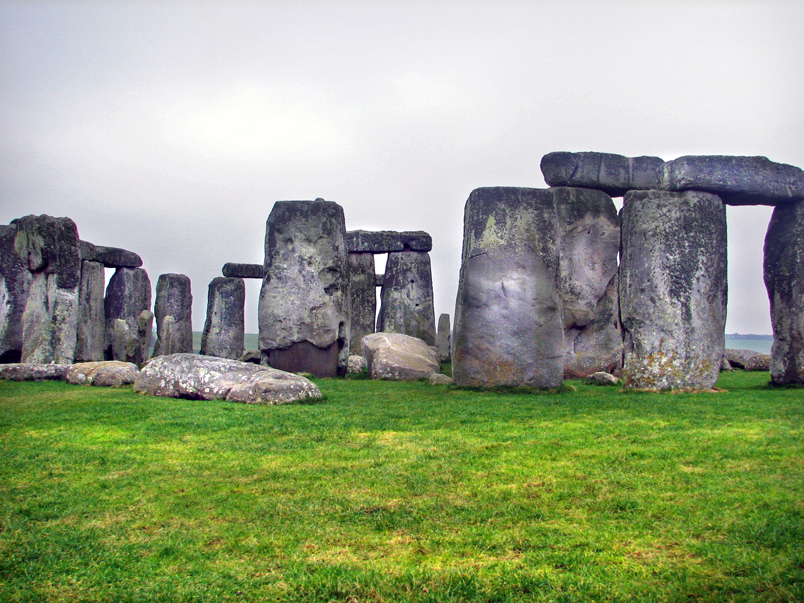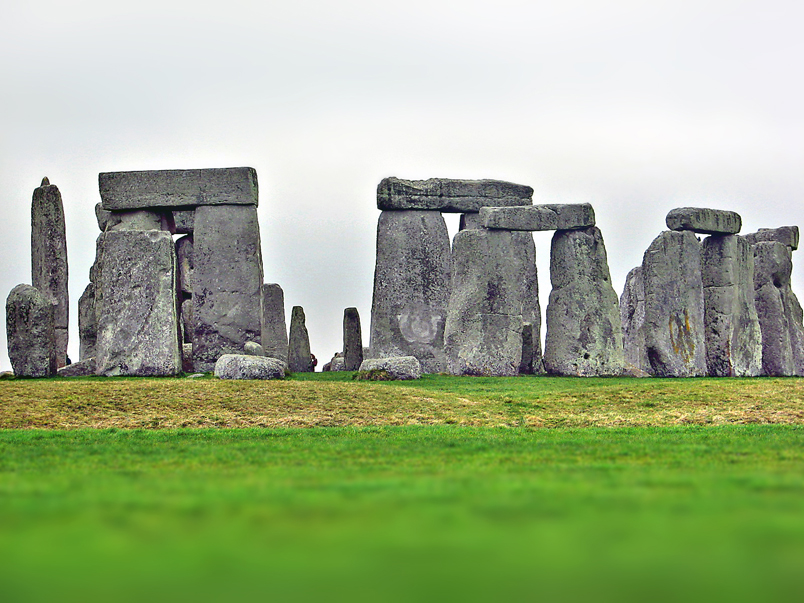 We wandered around the pathway that surrounded the rocks. We couldn't get very close, because a long rope fence looped around the entire structure. I had thought that we would be able to get closer than this, so it was another let down.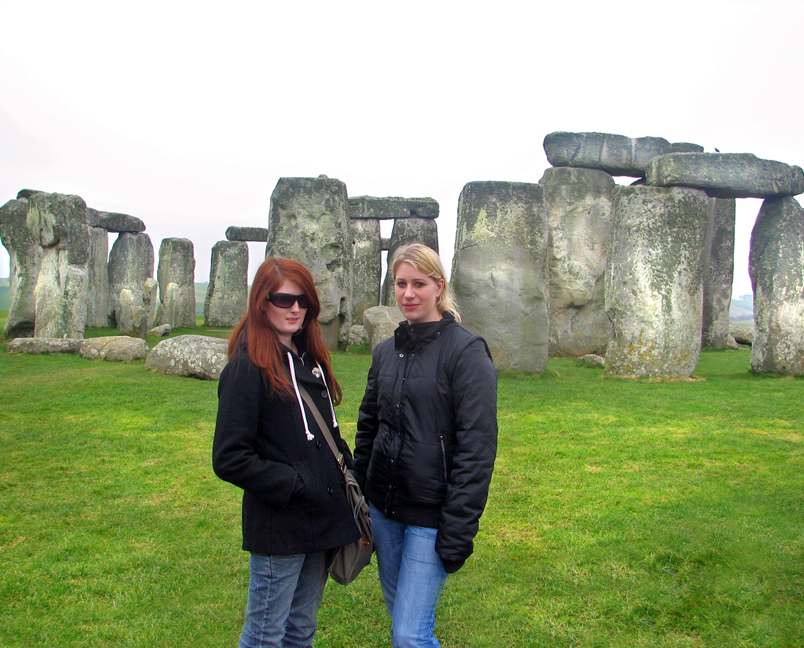 We viewed Stonehenge from every direction, slowly making our way around the grounds. We stopped to sit on a bench for awhile, watching the rocks, and watching the tourists.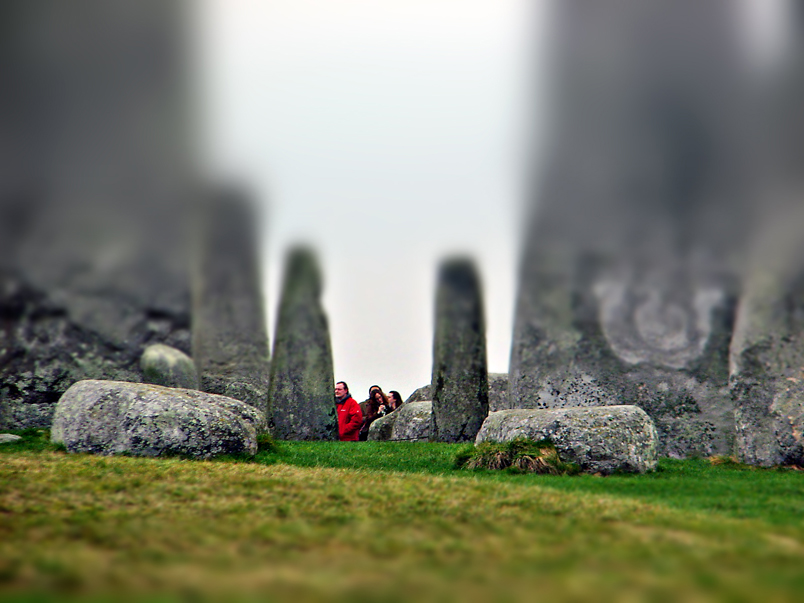 That's when we noticed it. On the bottom of a number of rocks, there was a smaller brown area. The "rock" on top seemed to give way to what appeared to be a metal frame, or something supporting the stone. The more I looked, the more the stones started to look fake.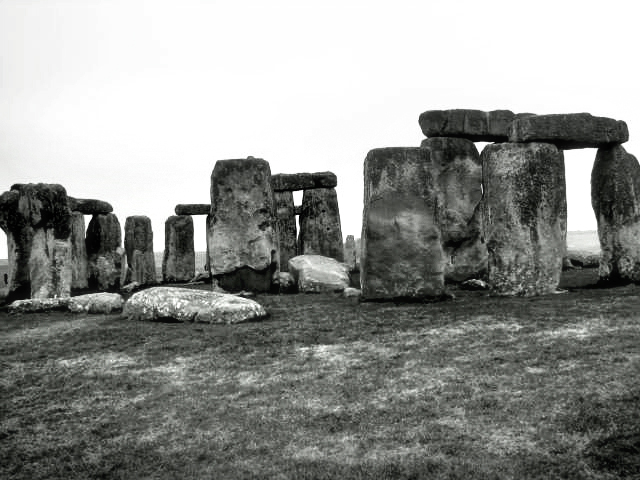 I'm definitely not a paranoid person, and I certainly don't think that there are any conspiracies going on…
but what IS that
??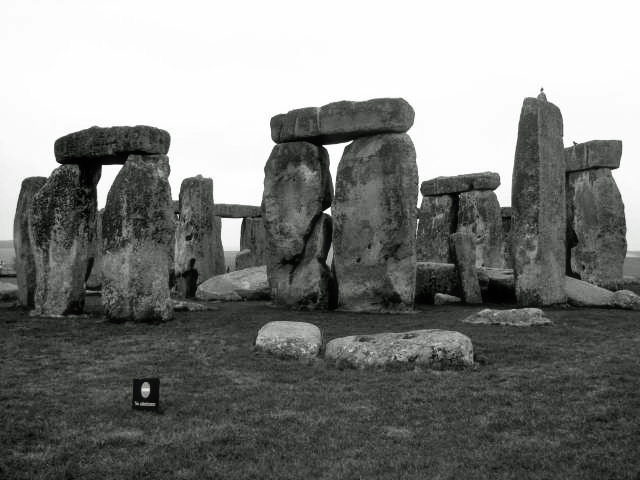 We gave up trying to come up with
reasonable explanations
and completed our trip around the circle. We made one last stop at a
lone stone
just off the side of the path.
Random
.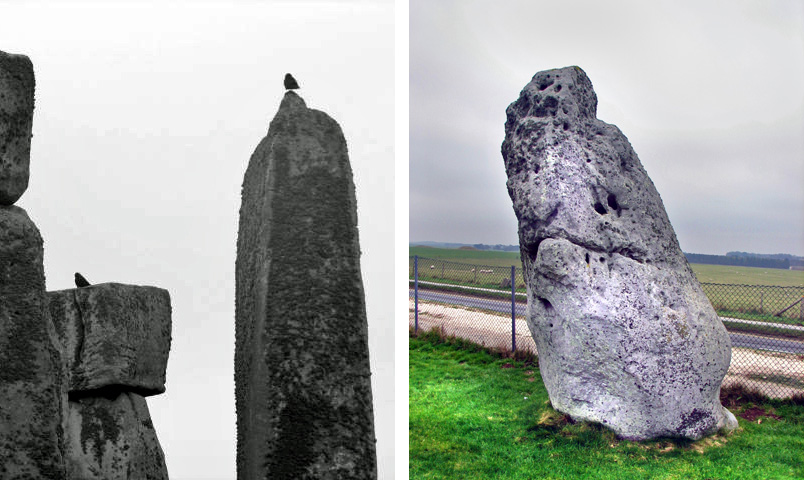 We stopped for a few silly photos before leaving, and drove away from Stonehenge feeling even more confused than before.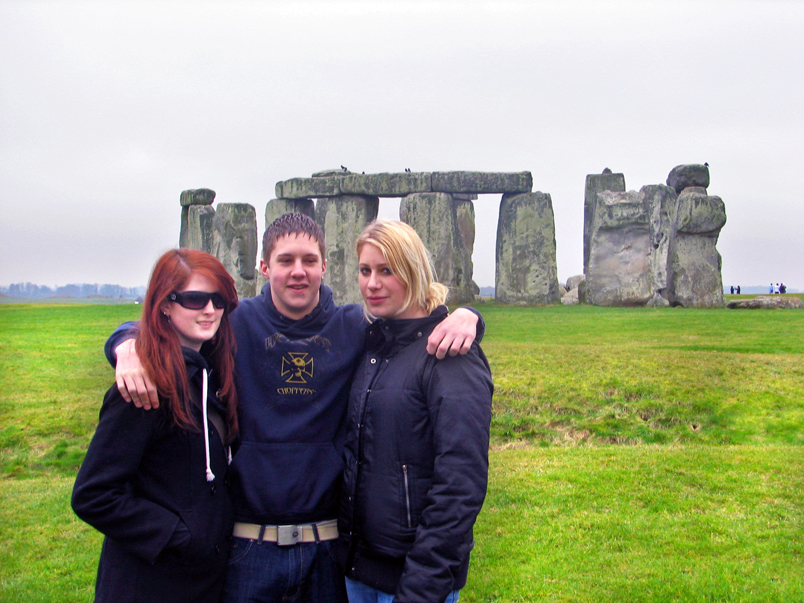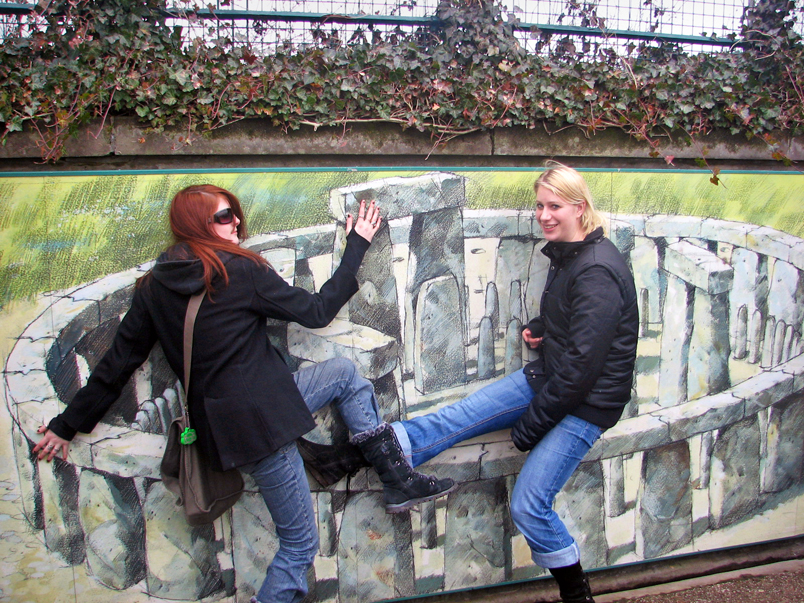 —
Find these photos on