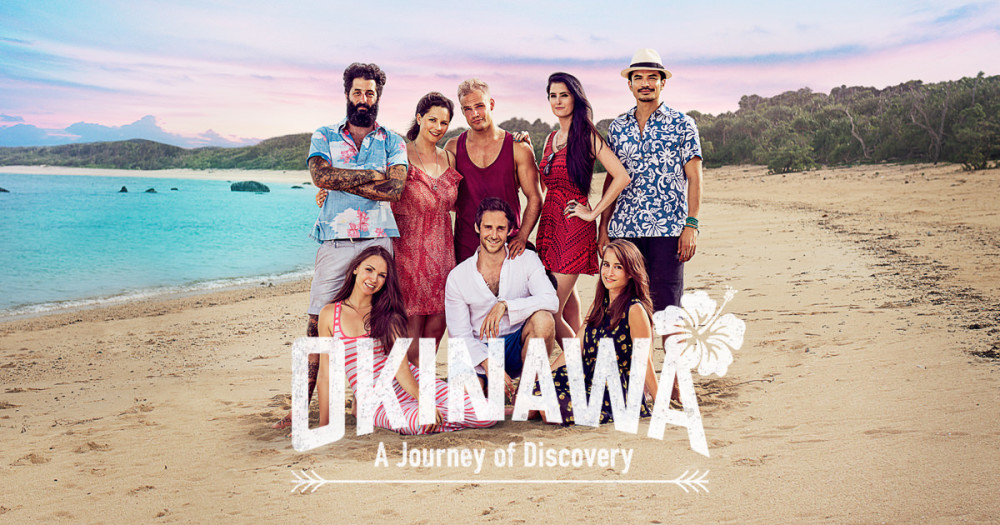 In this week's episode, Australian diver Emma takes us all scuba diving for the very first time in Ishigaki.
Between sleazy sea snakes and a couple of terrified swimmers, I promise you it's an entertaining episode.
Episode 7: Okinawa's Underwater Paradise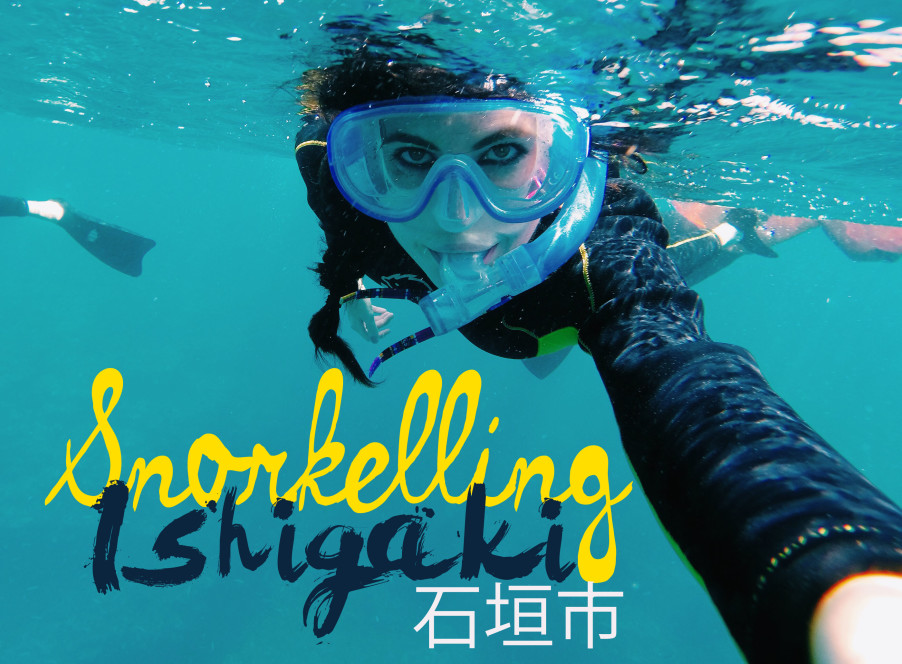 I probably should have titled this post "My First Time Scuba-Diving", because that's what it was. However, I epically failed at that task, getting no more than two meters below the surface, due to a raging head cold.
Sad scuba attempts aside, I would go so far as to say that I was giddy with happiness that day as I swam around like a excited little fish with my fins and snorkel.
We headed out from the main port of Ishigaki Island, Japan and soon anchored over about 3-4 meters of clear turquoise waters. With my fear of the ocean, and the fact that we were greeted by a friendly (maybe) black and white ringed sea snake; I surprised myself by immediately diving into the water without a second thought.
Before I realized what I had done, I was already several meters away from the boat.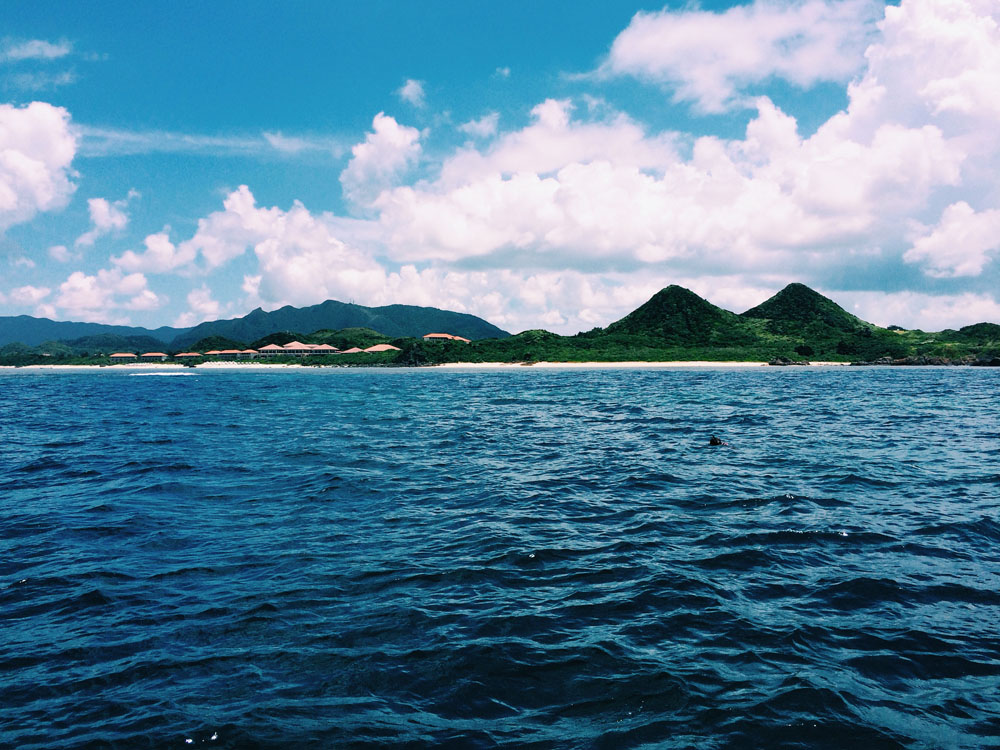 I'm not sure if it was the fact that I had been convinced that there was nothing to worry about, or perhaps that I was just subconsciously displaying bravery to those that were more scared than I was–either way, I had conquered one of my biggest fears without even meaning to.
We snorkelled and free dove into the tropical fish filled waters before climbing back aboard for a sea-top picnic lunch. We spent some of the afternoon relaxing and simply laying in the sunshine (or shade), chatting, listening to music and of course, filming.
Finally, it was time to dive. I suited up and marched forward, ready to take on something that had eluded me for years. My body submerged below the surface and everything felt fine. I began to slowly sink deeper and deeper, signalling to my instructor that everything was okay.
But then it wasn't okay.
Having been suffering from a fairly tortuous head cold over the previous few days, my sinuses decided to seek revenge on the rest of my head for foolishly thinking that this was a good idea. It was as if that curious sea snake had returned and gripped every last muscle around my brain before I had to bail and break for the surface.
I made this attempt a couple more times before I decided to call it quits for the day.
It didn't truly feel like a failure, as there was an illness to blame, but I will most definitely be anxiously waiting until I can make up for this unsuccessful dive. Having conquered my fear earlier in the day, I think that this trip opened up a whole new underwater world to me, that I'm excited to begin exploring.
I have barely recorded any video in Japan with my new GoPro, but managed to get quite a few from our day in the waters of Ishigaki. Here is a short video I put together of the experience:
While conquering a fear is a big achievement in my books, the real magic of the day ended up being snorkelling with giant Manta Rays.
It began with business as usual; dive into the water, float along, check out the fish. But, suddenly it wasn't just fish any more. Below my fins, a wide dark shadow appeared, sweeping forward like a slow moving airplane. The only way to describe the feeling, is to compare it to when I saw an elephant in the wild for the first time. I wanted to gasp and wave my arms at the others to come look–only I had a snorkel in my mouth and was frozen in awe of the enormous graceful creature.
We stayed there for awhile. Two more mantas joined the first, and performed an underwater ballet between us and the coral.
My eyes stayed wide the entire time, until I was finally dragged (okay, not really, but they probably called my name about three times) back to the boat. I gave one last wave to the mantas, and we headed back to Ishigaki.
Here are some of my favourite photos from the day: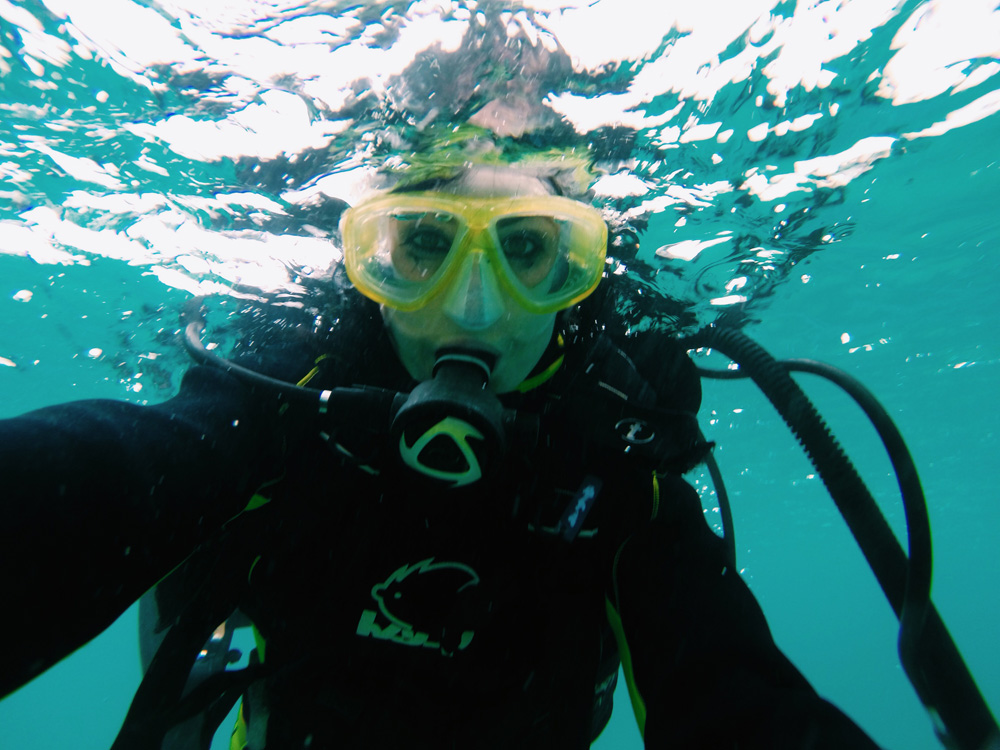 Do you prefer snorkelling or scuba-diving?
Find the official webisodes website here
Watch all videos here
Okinawa: A Journey of Discovery
Awamori: The Spirit of Okinawa
The Secret Recipe for Long Life in Okinawa
The Art of Ryukyu Dance