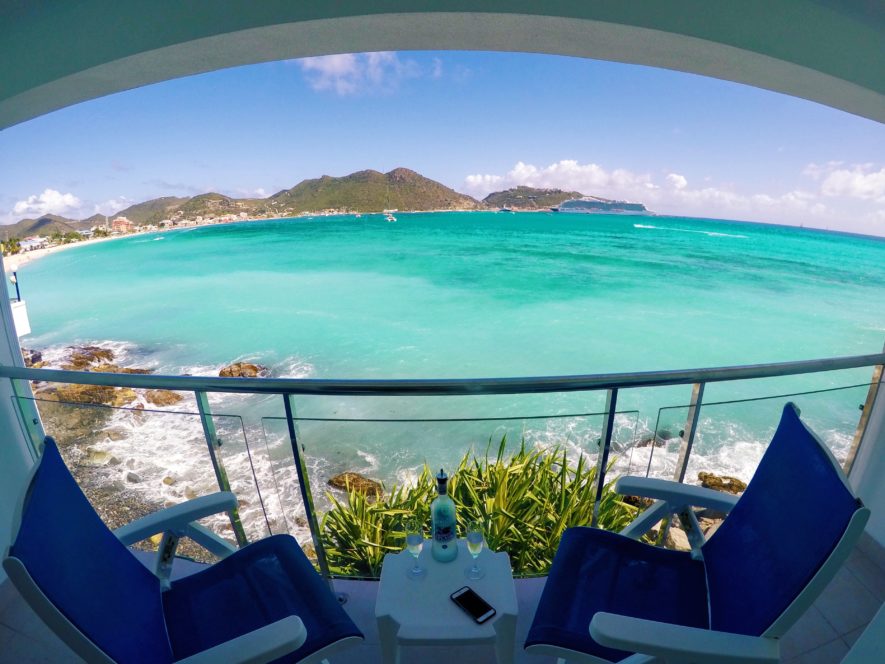 "OH MY GOD, THE OCEAN IS AT OUR FRONT DOOR!"
That's what I kept repeating as we entered our Miramar Ocean View Apartment at the Sonesta Great Bay Beach Resort, in Philipsburg, Sint Maarten, with a welcome champagne in hand.
I hadn't been sure what to expect, but suddenly I was looking out a floor to ceiling sliding-door window that seemingly opened directly over the crystal blue waters of St. Maarten's beautiful Great Bay. I couldn't see land in either direction, and the balcony jutted so far over the edge, that the room basically blended into the endless Caribbean Sea.
That was just the beginning.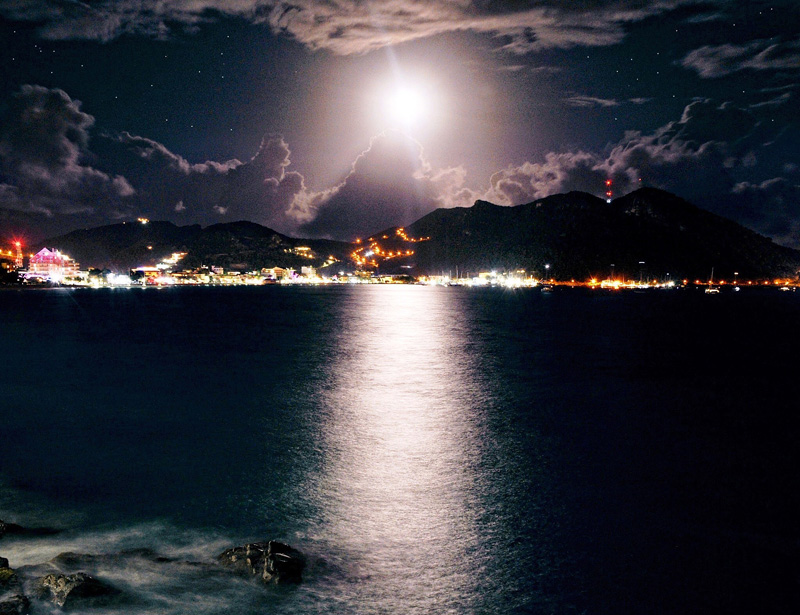 Wade & I spent our first afternoon relaxing in the apartment, after a long morning of travel. We poured ourselves a couple of coconut flavoured rum drinks from the fridge, and sat out on the patio set on the balcony.
Leaning out over the edge, I could see the rest of the Sonesta stretching along the shore, giving way to the expansive beach that eventually met up with the boardwalk of Philipsburg. Past the harbour, a large mountain rose up sheltering us from the Atlantic side, sloping down to the cruise port below. To my right, another smaller mountain sunk into the Sea, creating a half-bowl around the brilliantly turquoise waters of the bay.
Each day we watched snorkelers, swimmers, jet-skiers, boaters, sailors, and more pelicans than we could count, frolic in the glistening Bay.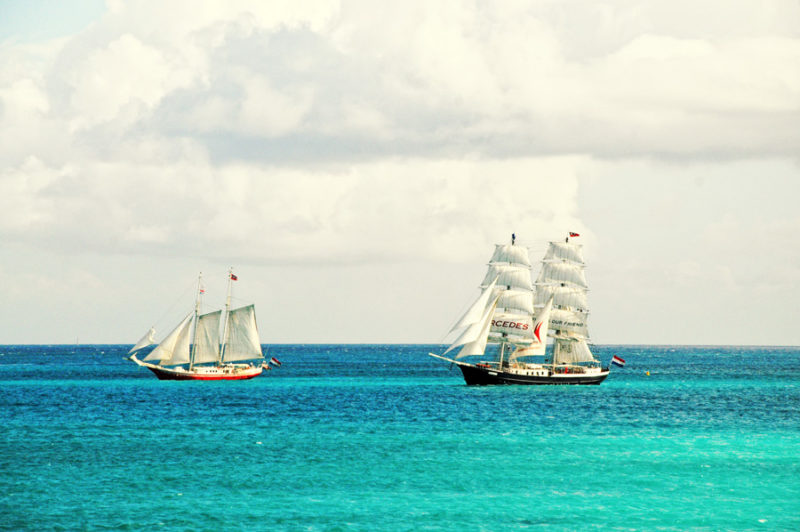 Our room was comprised of one large main room with a full kitchen, two tables, couch (which folded out into a bed), and seating area with television, off of a bathroom complete with bathtub and shower, that was across from the bedroom with another television.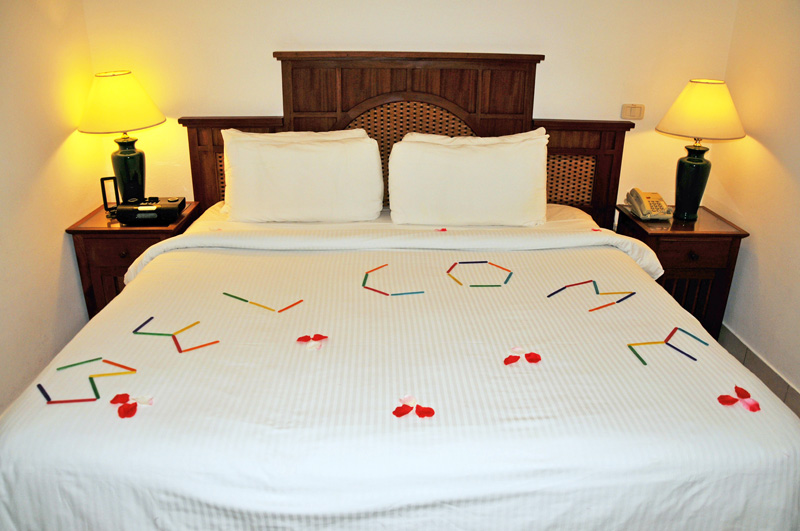 Each day, our fridge was filled with water and pop, and we had three big bottles of liquor to make our own drinks, if we didn't feel like going down to the bar.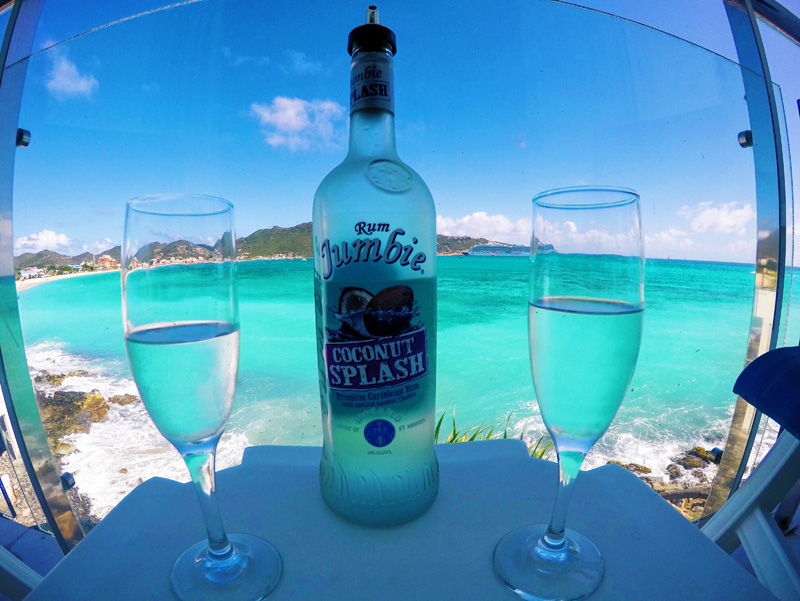 Our first night at dinner set the bar high, with a wide spread of all you could eat surf & turf and veg & dessert at the Bay View Restaurant. I had planned to eat conservatively, as I would be spending a week in a bikini, but those plans went right out the window as I piled my plate with pan-fried fish, grilled chicken, cous cous, hummus, pita bread, cucumbers, cauliflower and salad.
The following nights were no less impressive, and each night had a different theme, from seafood to BBQ to Italian. I ate more fresh fish that I could have ever imagined, and indulged on fresh fruits, rich pastas, grilled meats, and all kinds of crisp vegetables.
We also had a chance to eat up at the Il Pescatore Seafood Restaurant on one of the nights, and it was absolutely delicious. We enjoyed the air conditioning and indoor dining, with a view of the moonlit Bay. Another option for dining was the Water's Edge Restaurant.
On the days that we were just wanting a quick bite, or a late night snack, we headed down to Pizzeria Capri for salad, hotdogs, pizza, burgers and fries.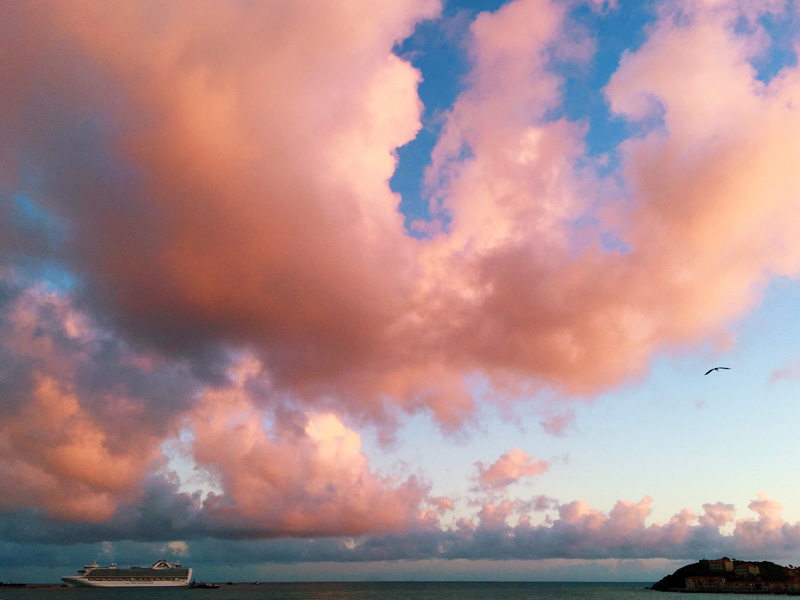 Of course, the food was amazing, but it's all about the drinks, right?
We certainly spent our fair share of time at the many bars, and probably had a different drink each time.
The bartenders at Sonesta aren't only great at making cocktails and frozen drinks, but they are genuinely happy to be there and enjoy talking to you.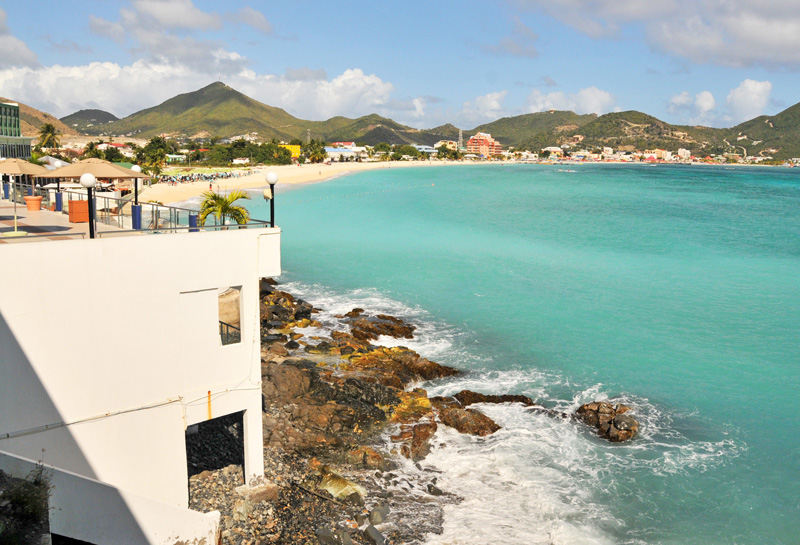 I generally stuck with Daquiris and Pina Coladas, but also enjoyed a few Rum Punches and Bob Marleys.
Bars to choose from are the Lobby Bar, Bay View Bar, Anchor Swim Up Bar, the Living Room Bar & Lounge, and the Golden Casino Bar.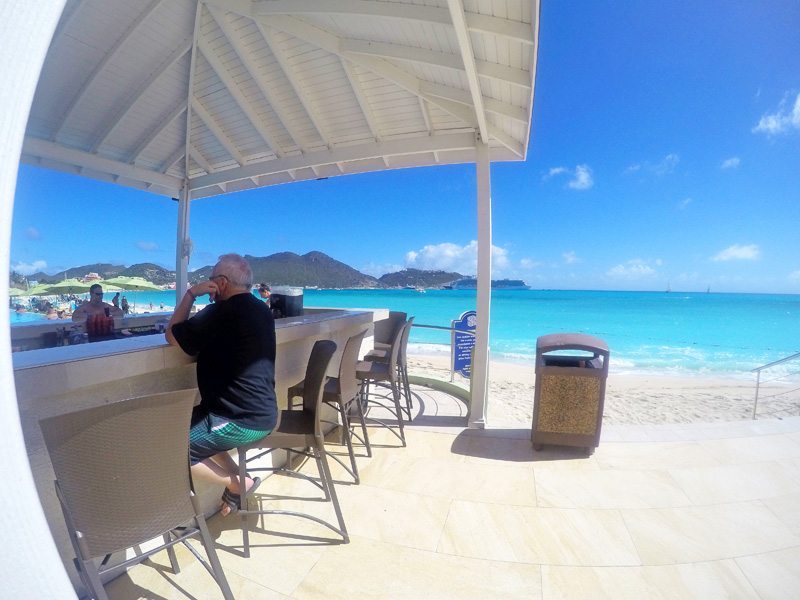 We also spent a lot of time hanging out by the incredible infinity pool, which has to be the best view in all of St. Maarten.
From the back, you look out over the mirrored water that seemingly drops off to nothing and reconnects with the Sea behind it. The Palm trees reflect in the left corner, and a pool bar rises out of the edge on the right.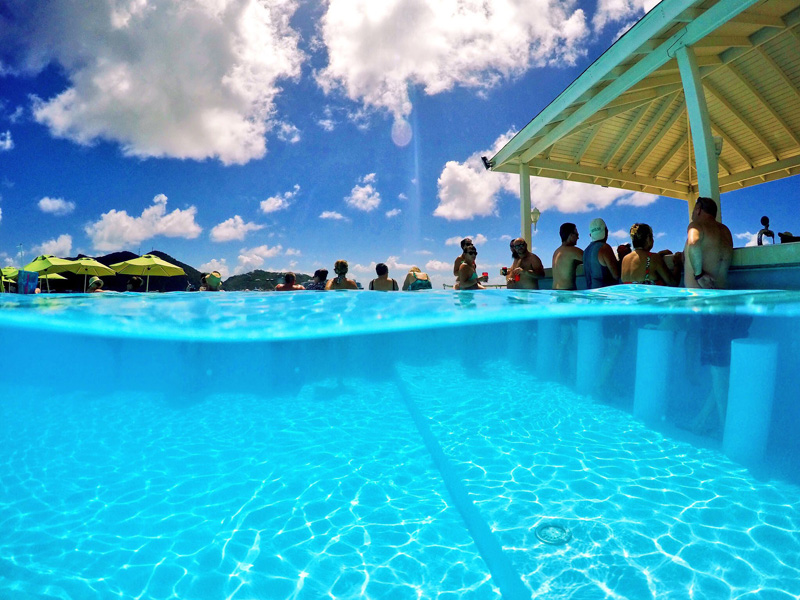 Above that, the main pool is surrounded by chair and loungers, alongside a Jacuzzi and several covered cabanas. Below everything, the stair lead down to the Resort's beach, where more loungers line the shore, speckled with swaying palms and an outdoor shower.
The rest of the Resort is made up of a small Casino room (which Wade had some fun at, while I struggled to understand how it works, haha), a gift shop and boutique, jewelry store, games room, fitness room, activities desk, dance floor, events room, several seating areas, and another whole section for guests of the Miramir Wing.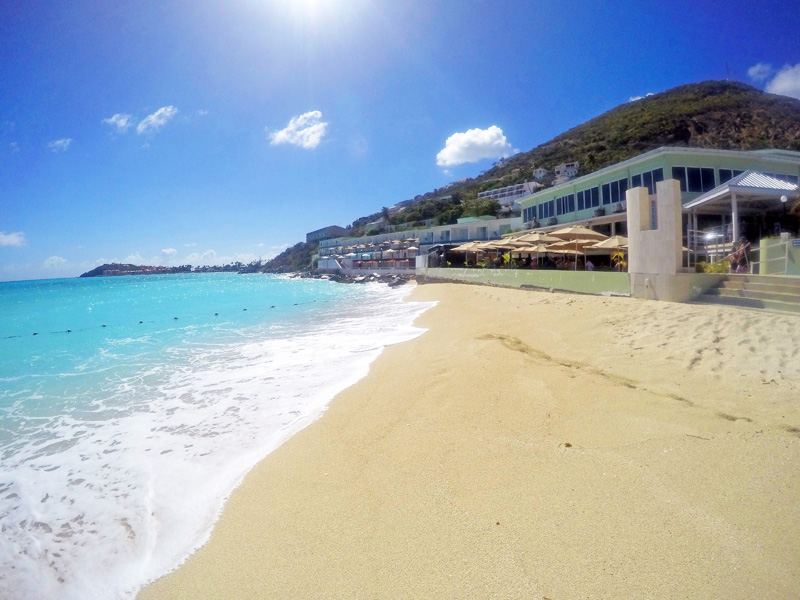 There is also the Serenity Spa, where Wade & I decided to spoil ourselves a little with a couples massage. It was a nice way to relax after a couple of days of exploring the Island, and we spent the rest of that day simply lounging around the resort.
We also had daily visitors outside our balcony: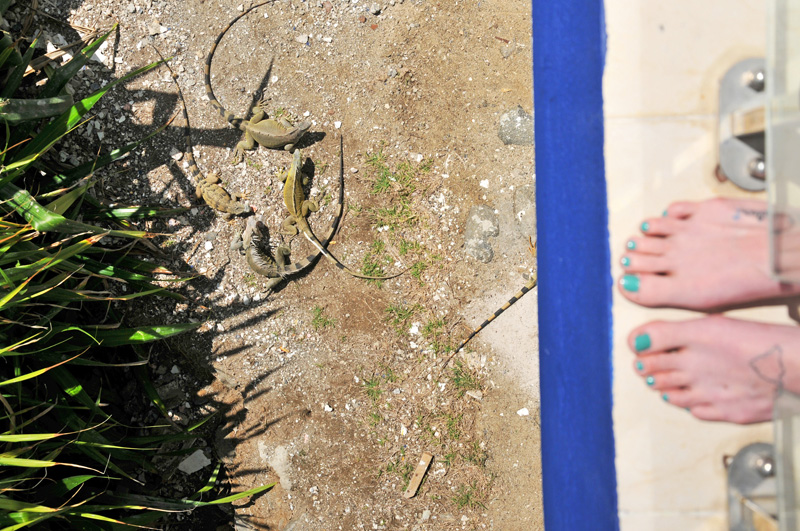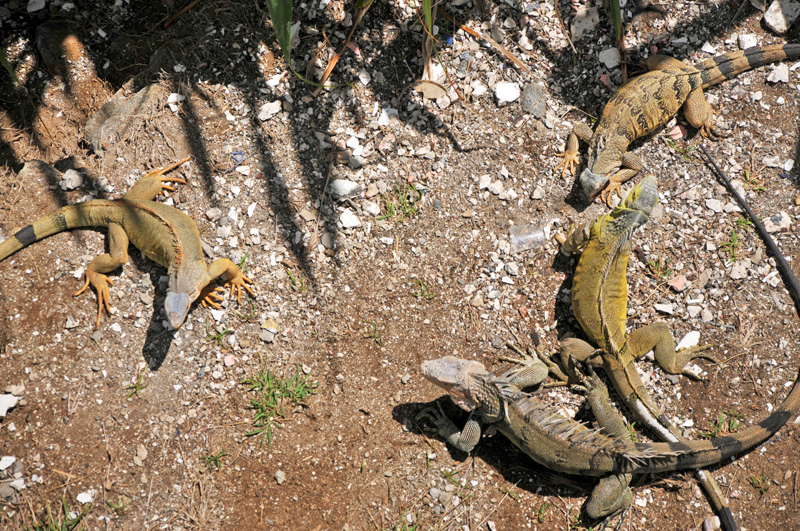 More photos from our stay at Great Bay: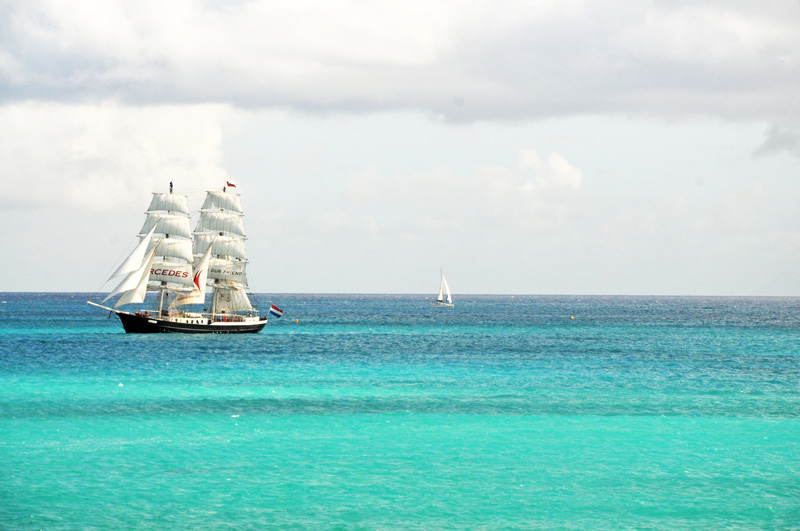 Sonesta Maho Beach & Ocean Point
We also had a chance to visit both the Sonesta Maho Beach Resort and the Sonesta Ocean Point Resort.
Guests of Great Bay are invited to head over to Maho Beach Resort with the same all-inclusive perks that they have at Great Bay. This meant that we could wander the property, grab food, and a many drinks as we liked. We happened to acquire special bracelets to peek in at Ocean Point–and, WOW.
In my opinion, Maho had a bit of a younger crowd with a fun vibe, and Ocean Point was probably one of the nicest hotels I've ever seen. Here are some photos from the visit:
I was invited as a guest at Sonesta Great Bay Beach Resort
and visitor at Maho Beach & Ocean Point Resort.
All View & opinions are my own.