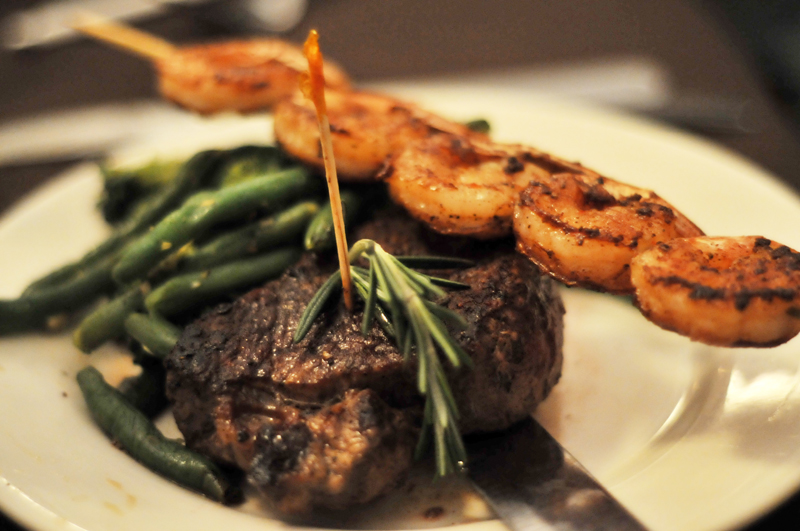 Something you may not know about it, is that even though I love to travel, I am the world's pickiest eater. I always make the effort to try all of the foods that I come across, but I usually don't like them.
This all changed during my dining experience on the Mississippi Gulf Coast, when I tried everything–and LOVED it! For a girl that despises the taste of creatures from the sea, I was pretty amazed that I couldn't stop eating the shrimp.
The Mississippi Gulf Coast is now at the top of my list for the great culinary destinations of the world.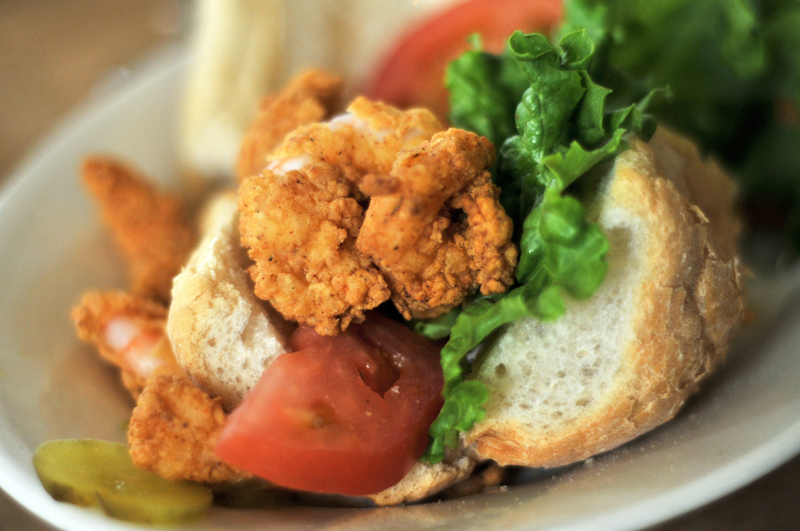 When you hear about Southern hospitality, it is no lie, especially when it comes to their meals. The people of Mississippi want to fill your belly, and spoil your taste-buds. And, WOW–do they succeed.
A morning on the Gulf Coast starts out with an early rise and a comforting meal. When you begin your day, you want something that is going to give you energy without lugging you down.
Try ordering some apple-walnut pancakes with bree and a side of homefries at the Harbor View Cafe in Pass Christian. I believe that they may have been a special on the Mardi Gras menu, but I bet if you asked nicely that they would whip some up for you at any time!
The pancakes are fluffy and drizzled in maple syrup, and the crispy homefries are the perfect amount of oily breakfast food to get your day started off right.
If you're in the mood for eggs, there are a number of cheesy omelette options to go for as well. You could also go for the super sweet strawberry Suzette crepes.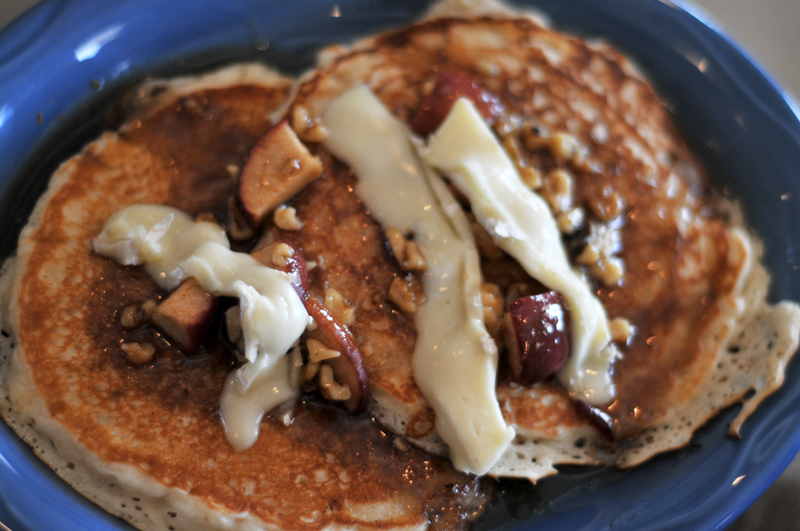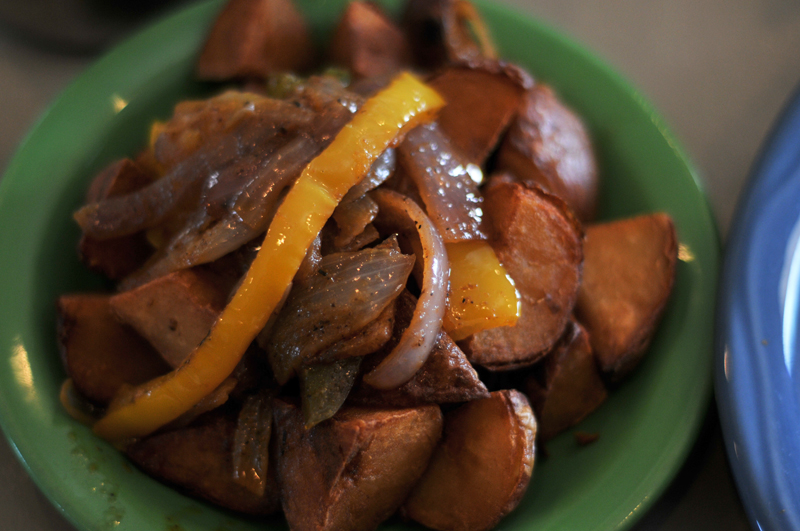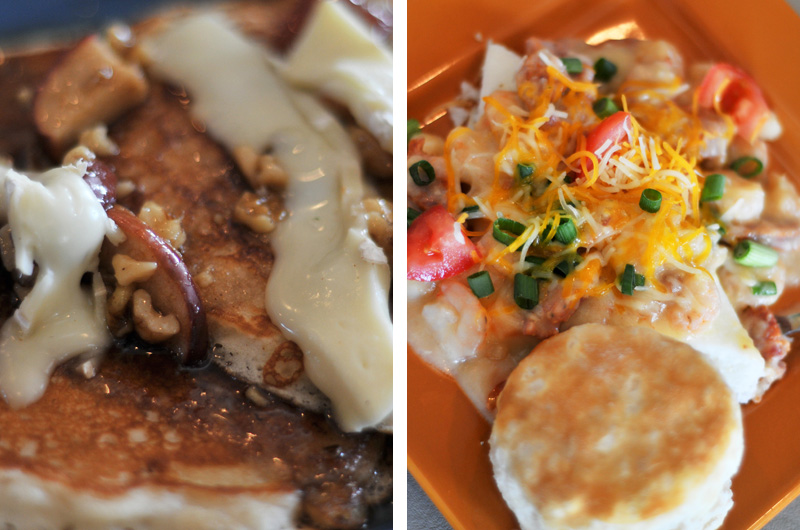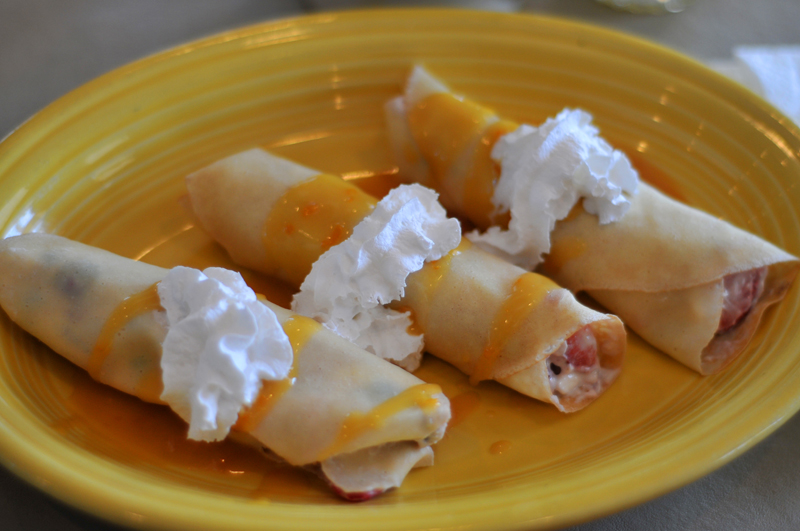 Before you know it, it will be time for your next meal. Lunch!
Lunch is reserved for fried chicken sandwiches or New Orleans style Po' boys. These sandwiches are enormous and somewhat difficult to eat due the sheer mass of food (at least it was for me!).
If you can manage to hold all the toppings in and squeeze down the bread, you are in for one tasty treat at a restaurant like North Beach.
Along with the sandwich, is usually a serving of fries or chips. These are not your regular chips, they are thick and crispy, and probably one of the most amazing lunch sides I have ever tried.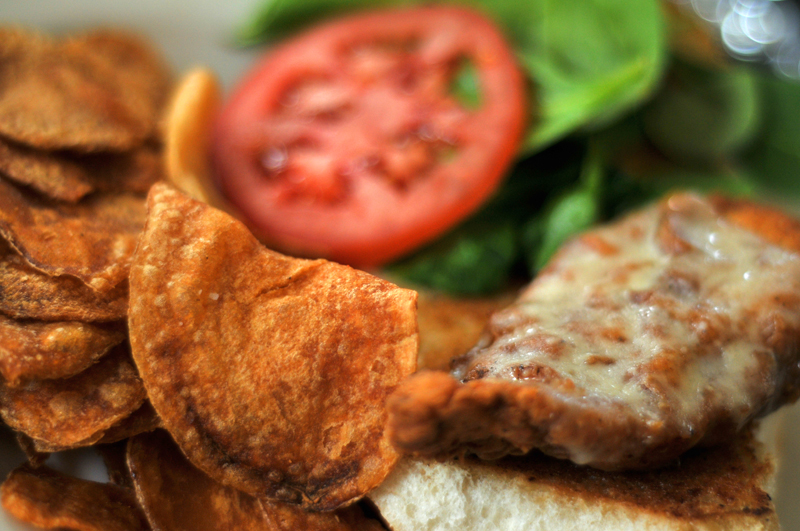 If you're not too full from the snacks that you probably had after lunch, you will be excited for dinner. My favourite dinner restaurant was definitely Mignon's Steaks and Seafood at the Palace Casino Resort in Biloxi.
After a long day at Mardi Gras, I was happy to relax in an upscale environment, with dim lights and a comfortable booth.
Before I even ordered my own meal, appetizers started arriving at the table. There were fried squash rings with crawfish, and succulent BBQ shrimp. There were house and wedge salads, and seafood platters.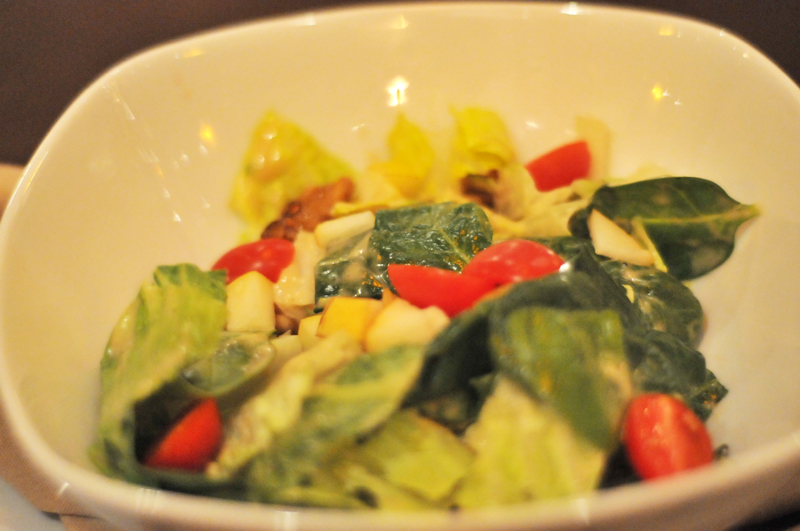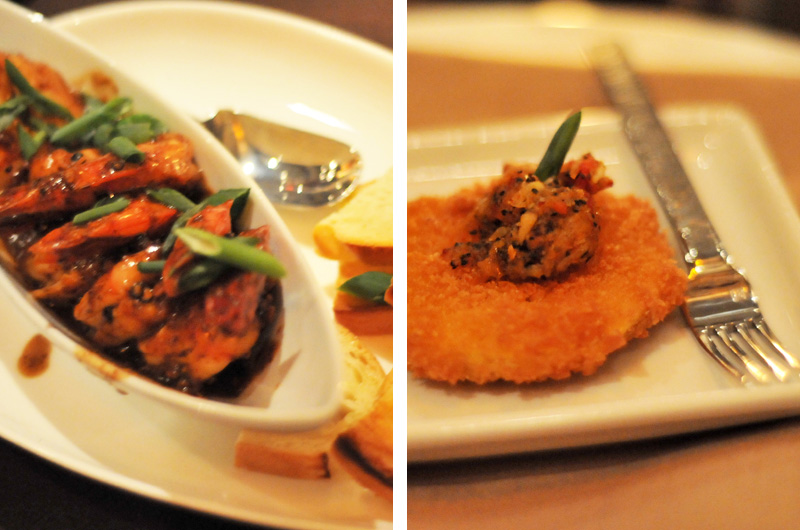 Remember how I mentioned that I am a picky eater? I will never even touch seafood. I hate the smell and despise the taste. but, I ate it all.
Not only did I not hate the taste, I loved it. I munched on a couple of BBQ shrimps and even enjoyed the crab and crab cake. I couldn't believe that I was eating it, but there was just something about it that had me hooked.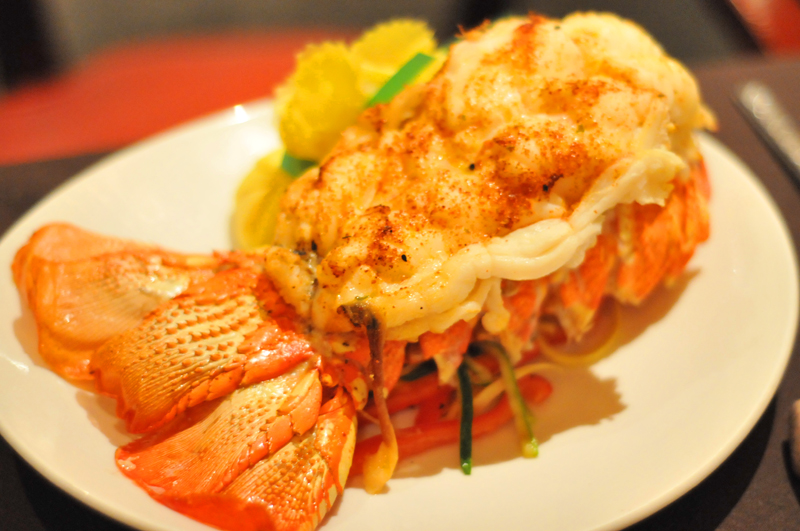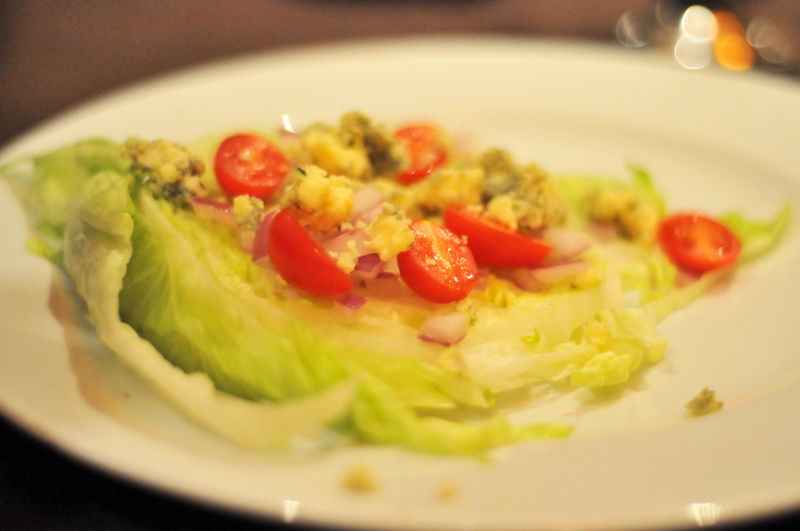 For my main course, I ordered a 12 oz New York Strip steak. This was also another rare item for me, as I don't eat a lot of red meat. I wanted to venture off my usual path, and I'm very happy with the decision that I made.
I managed to finish my steak in a matter of mere minutes. Realizing what I had been missing out on all of my life, I couldn't seem to control my appetite.
The person next to me had a bone-in filet topped with shrimp and crab, which had me rather intrigued. This was a whole new world for me, and I was loving all of it.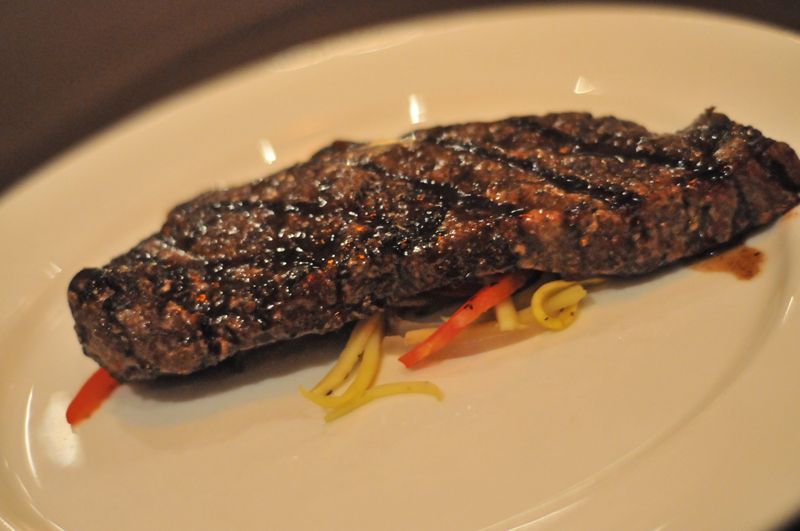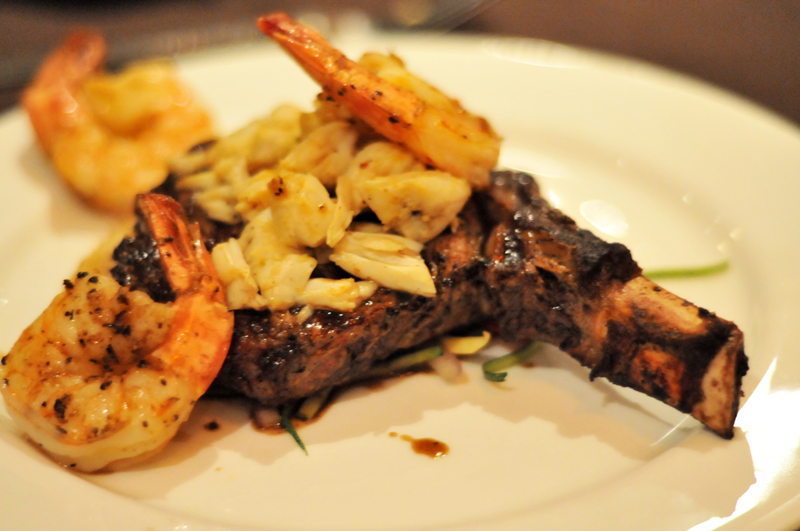 Another great dinner destination is the Lookout Steakhouse in Gulfport. The restaurant is one of a few different locations by the same owner, as well as one of the first restaurants to become re-established after hurricane Katrina.
Some of the great items featured at the Lookout were a fried green tomato plate and some really flavourful potato skins.
I had a grilled chicken with balsamic glaze, while others around me had some enticing looking steak and potato dishes.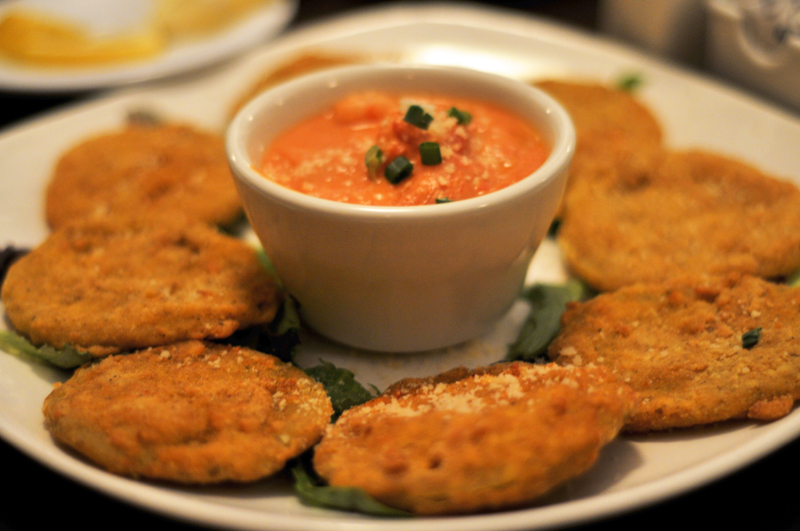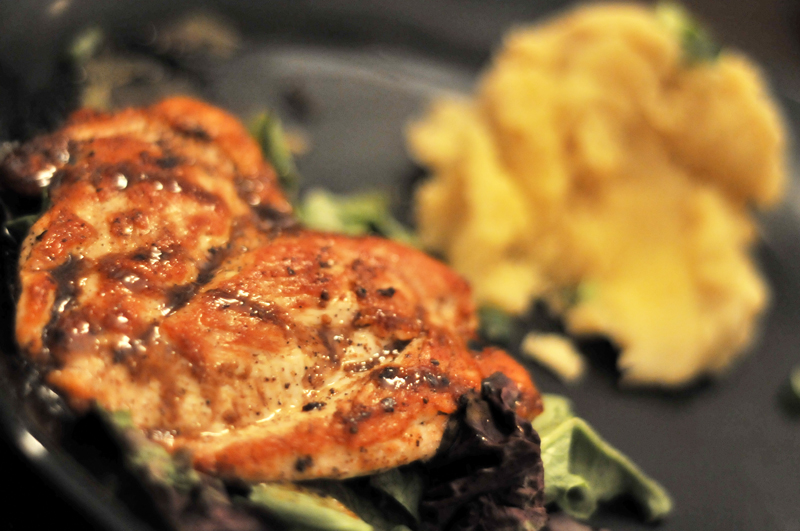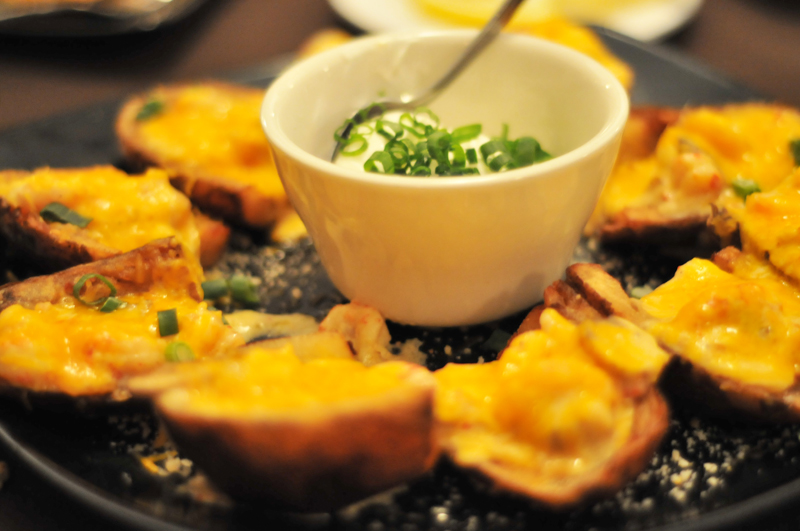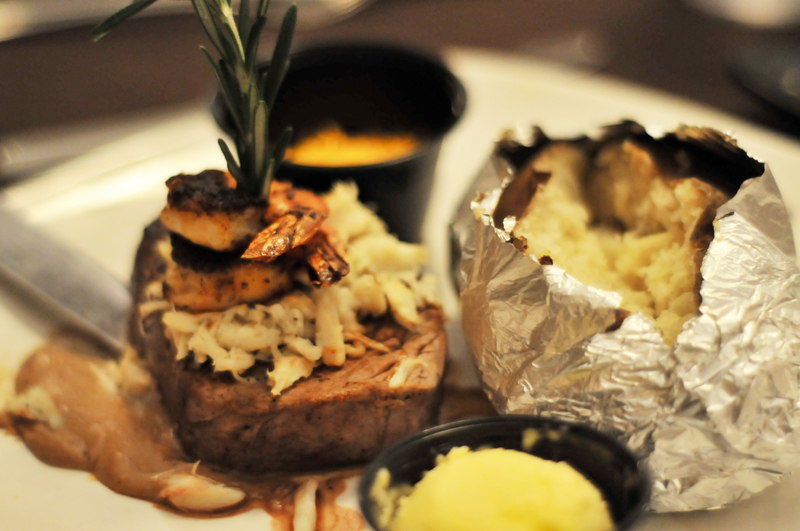 However, the best part of the Lookout steakhouse was not actually their steaks. It was their dessert. YUM!
Our table couldn't decide what we wanted individually, so we decided to order everything as a group and share.
There was a red velvet cake, a sweet potato cake, a cheese cake and a couple of chocolate bombs. Yes, chocolate bombs.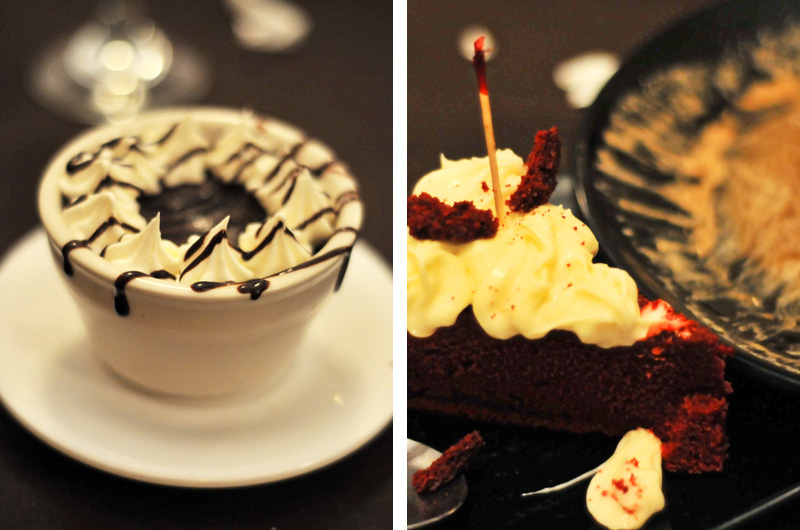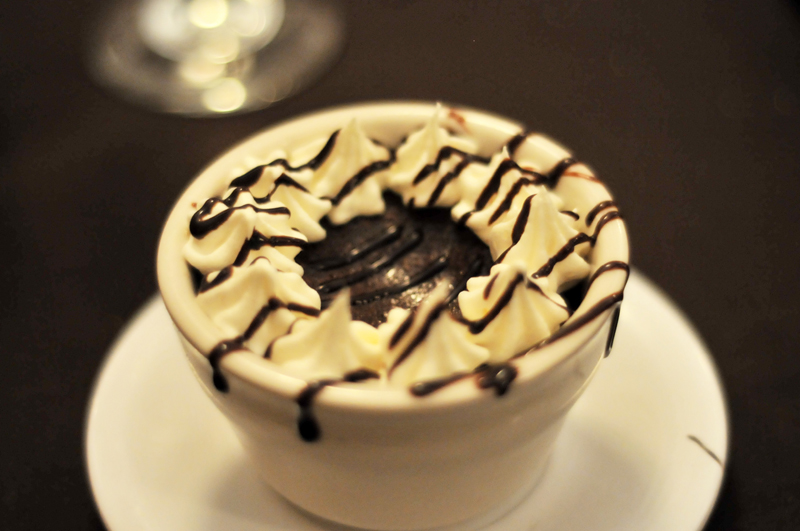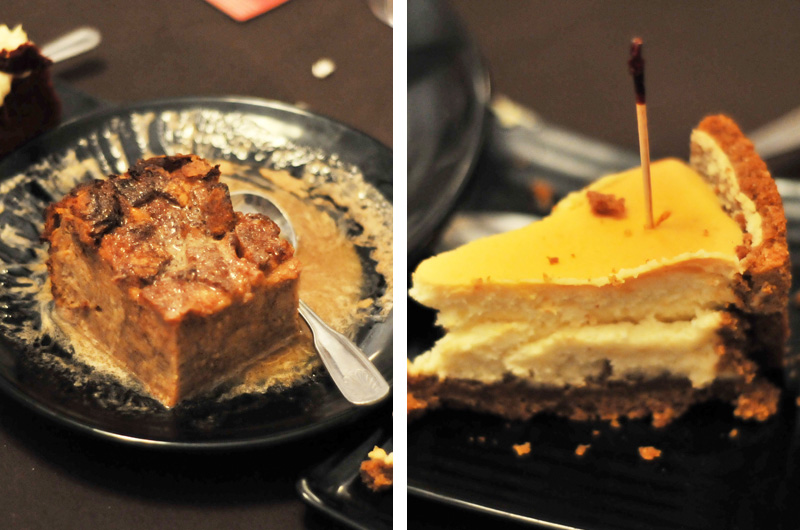 Although you may not have brought the Mississippi Gulf Coast to mind when thinking of fantastic foodie destination in the past, I hope that this post will make you dream about it in the future.
If you ever have the chance to head in that direction, I urge you to take it.. even if it's just for the food alone!
—