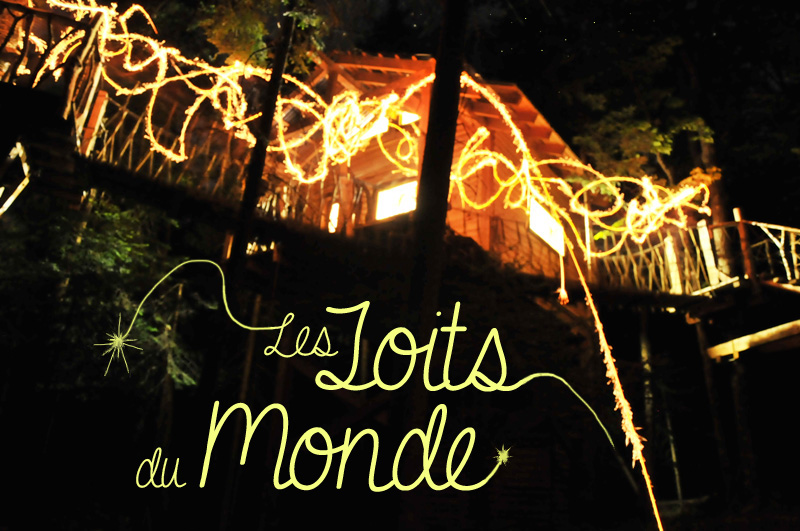 A few weeks ago, I had the chance to live out every grown-up girl and boy's childhood dream by spending the night in a tree house. This wasn't your average tree house, oh no–it was a tree mansion.
Hovering 15 feet above the forest floor near Nominingue, Quebec rests a castle of wooden beams, rope bridges and elaborate eco-construction.
Complete with propane and wood stoves, a composting toilet, water and basic shower, beds, balconies and a rope and pulley system, the tree house of Les Toits Du Monde is just as impressive from both inside and out.
We spent the night relaxing in the quiet forest, cooking an epic feast, drinking beers, roasting marshmallows on the wood stove, playing with sparklers (safely) and sleeping without the incessant buzz of technology or traffic.
Exterior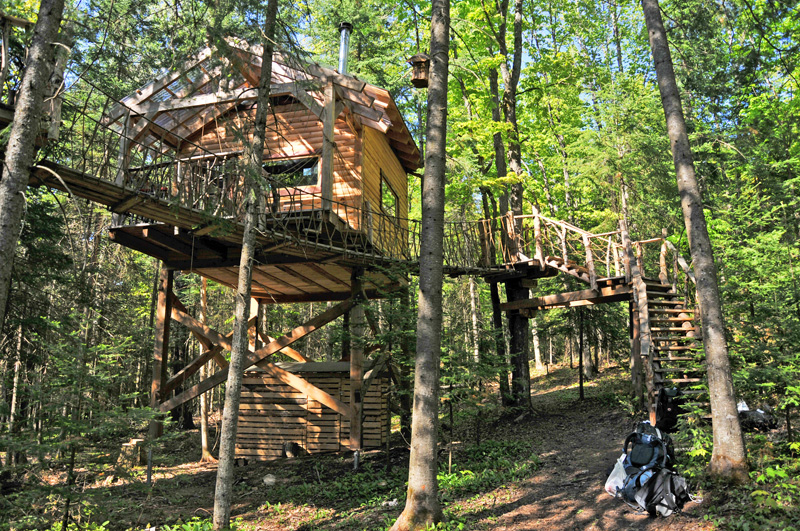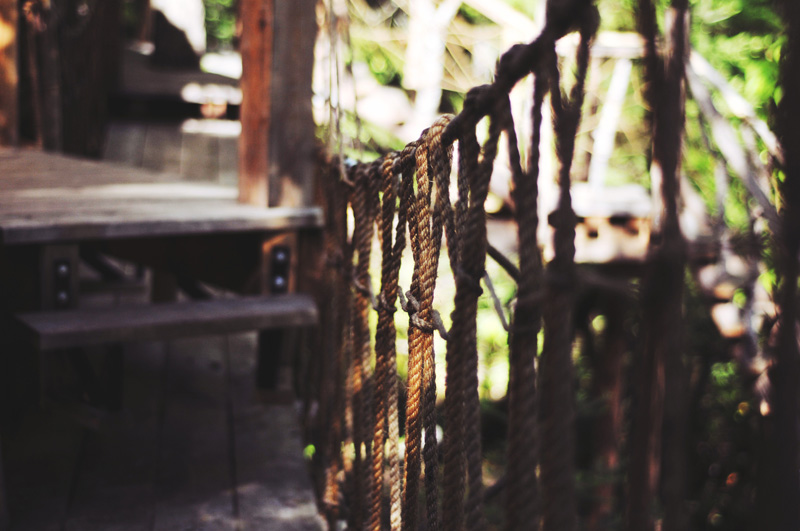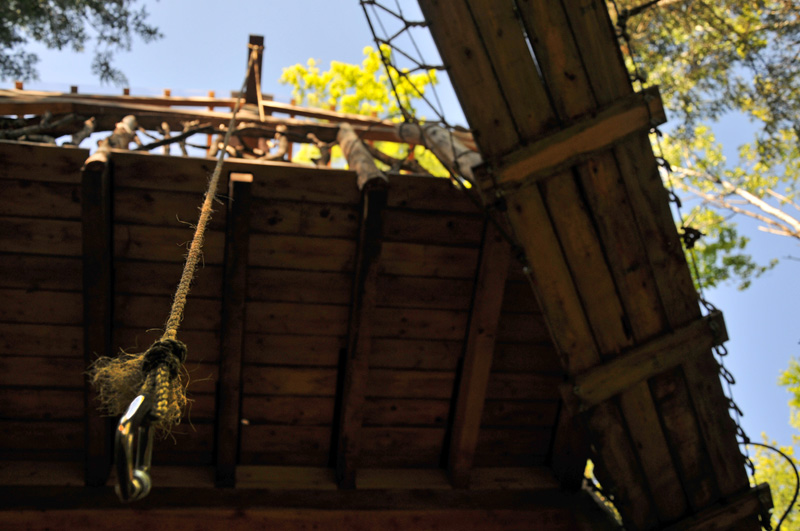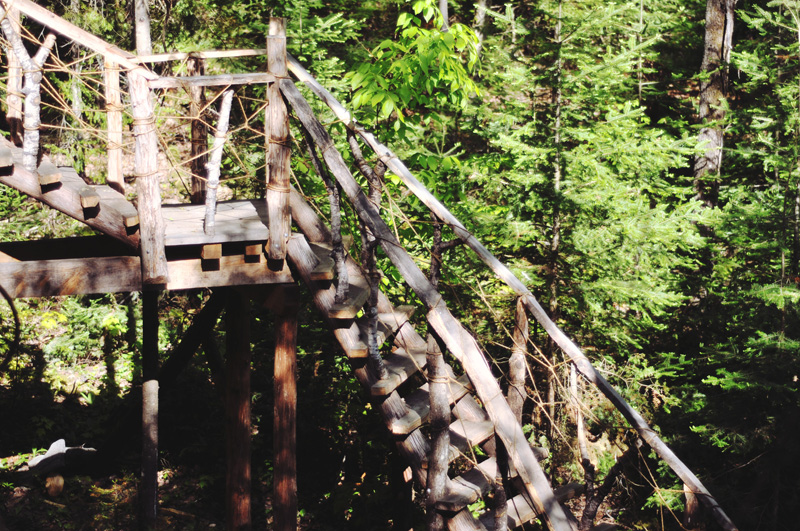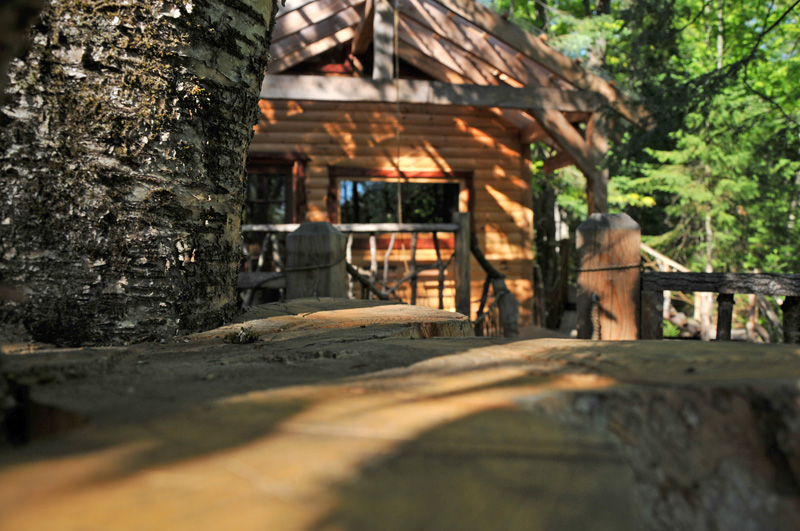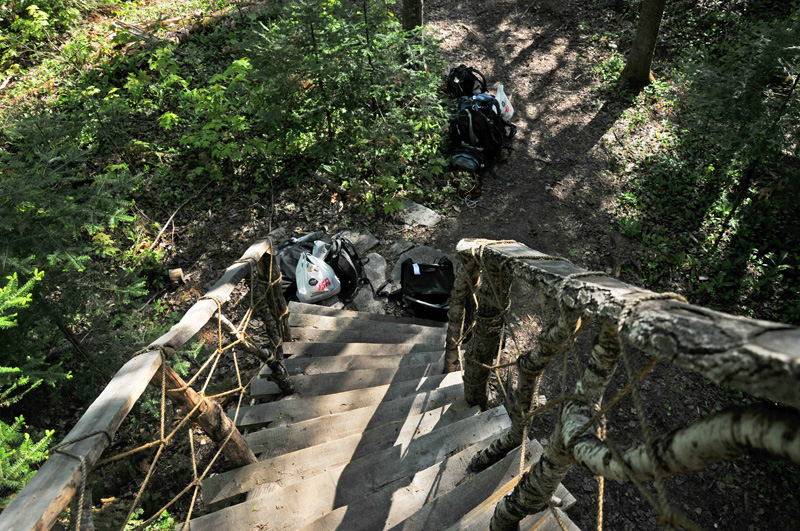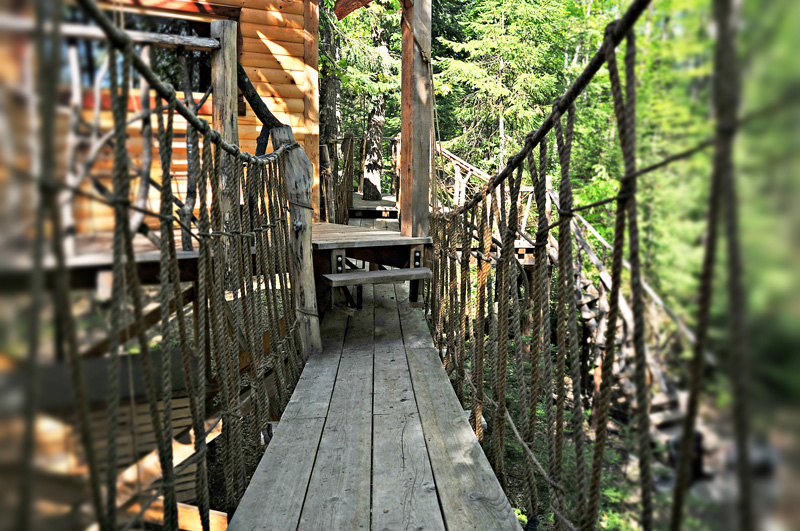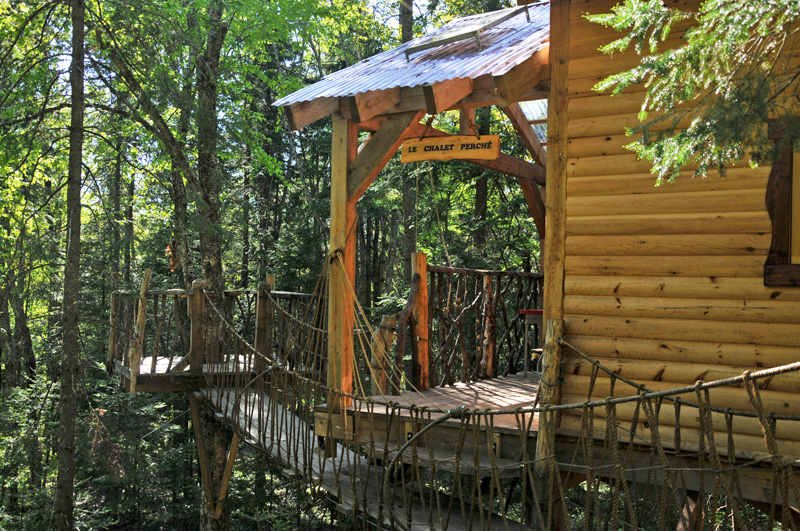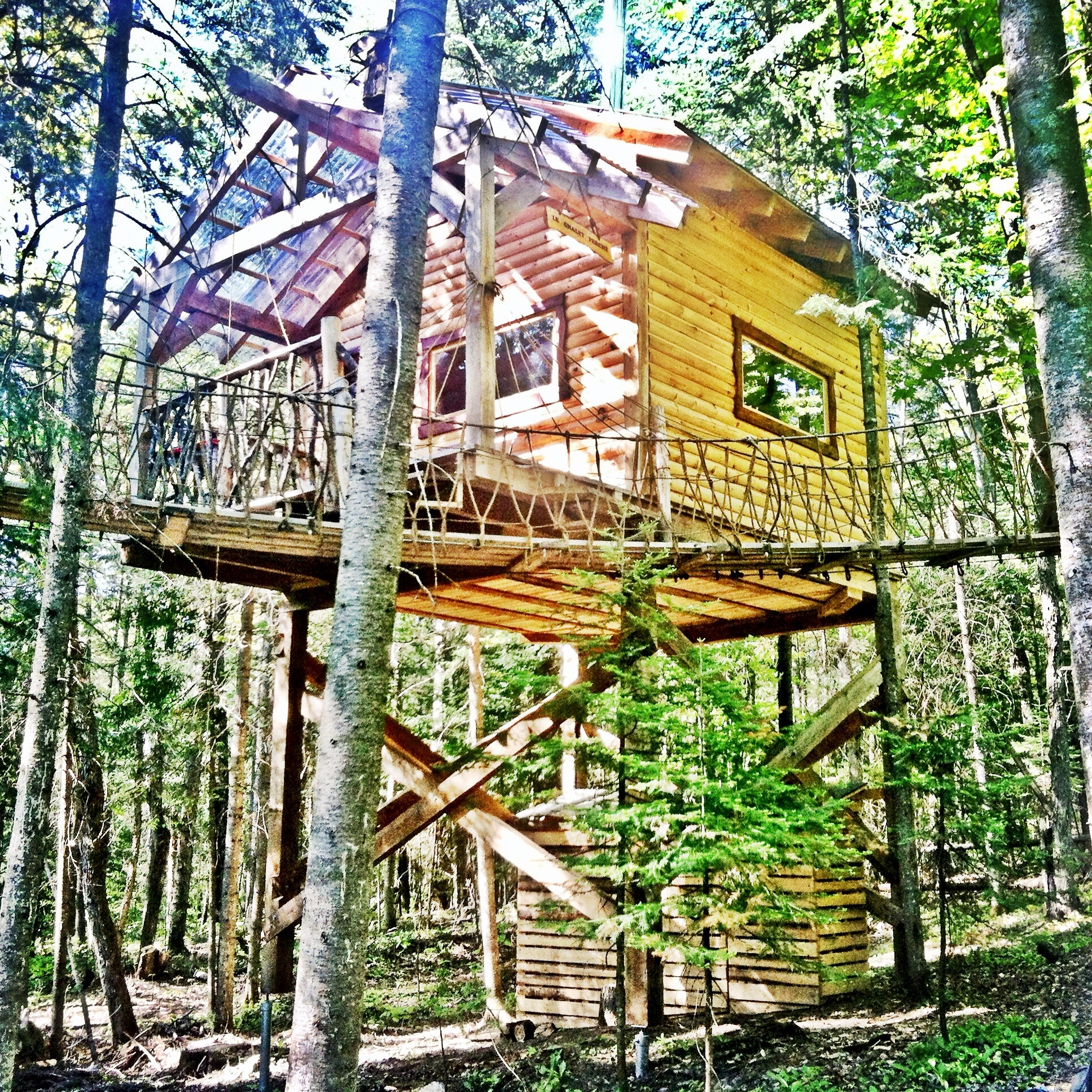 Interior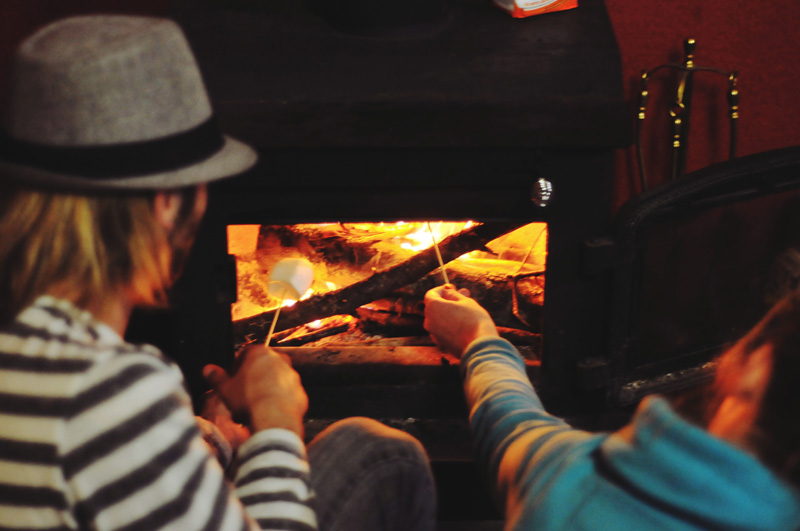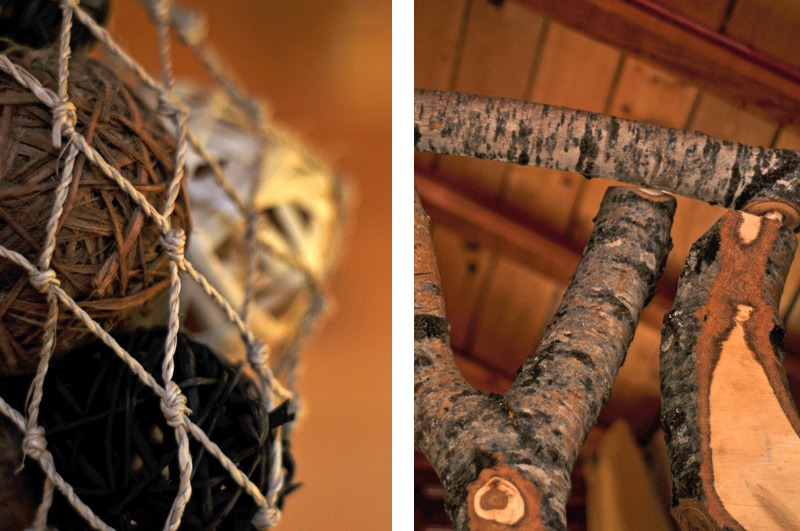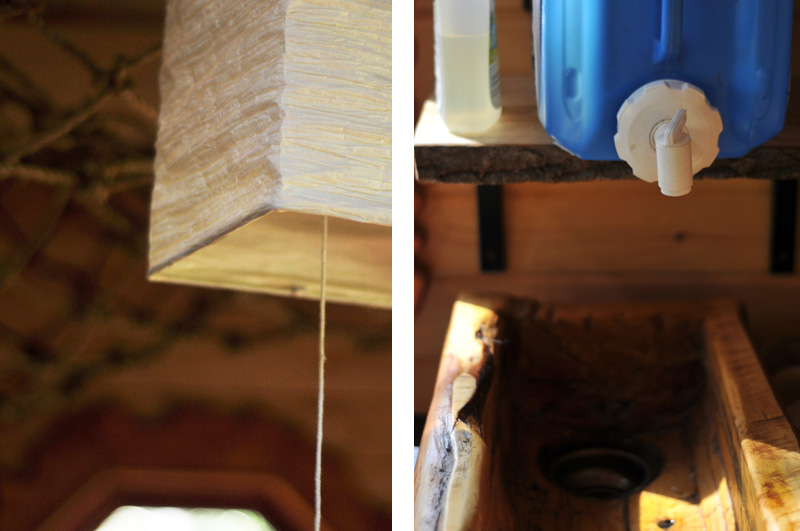 Breakfast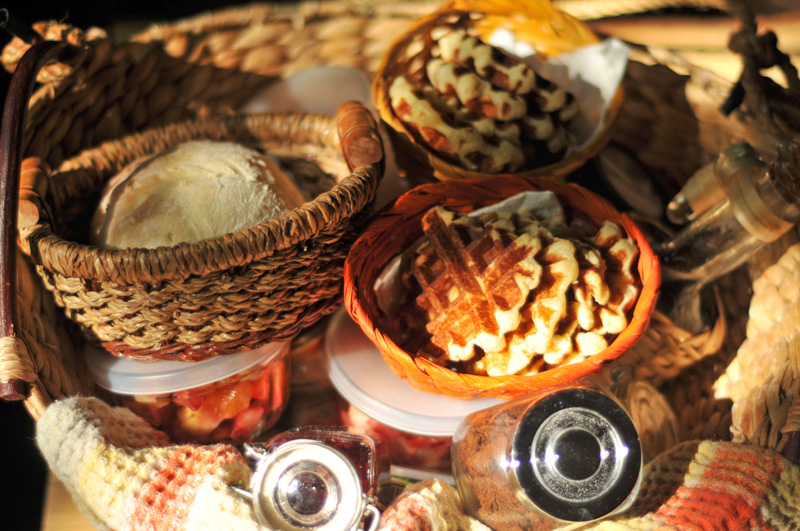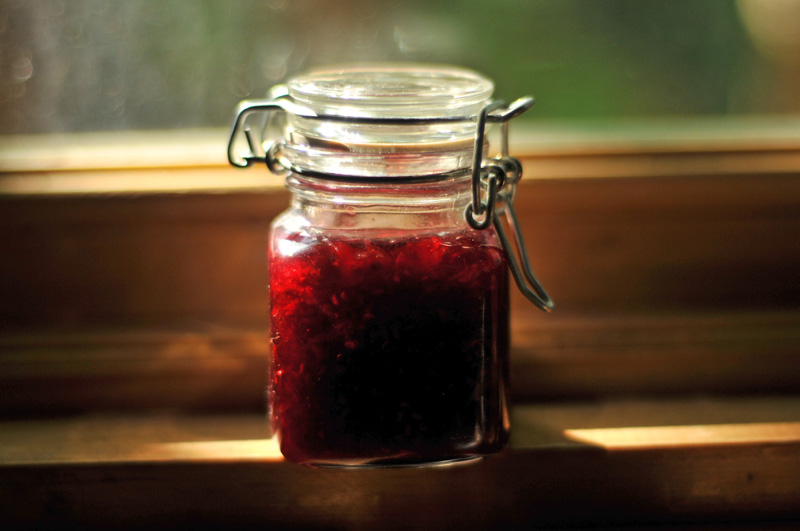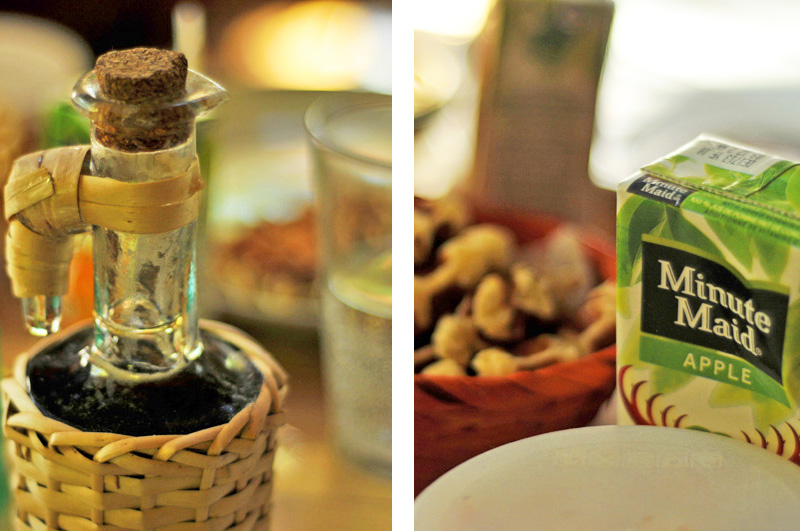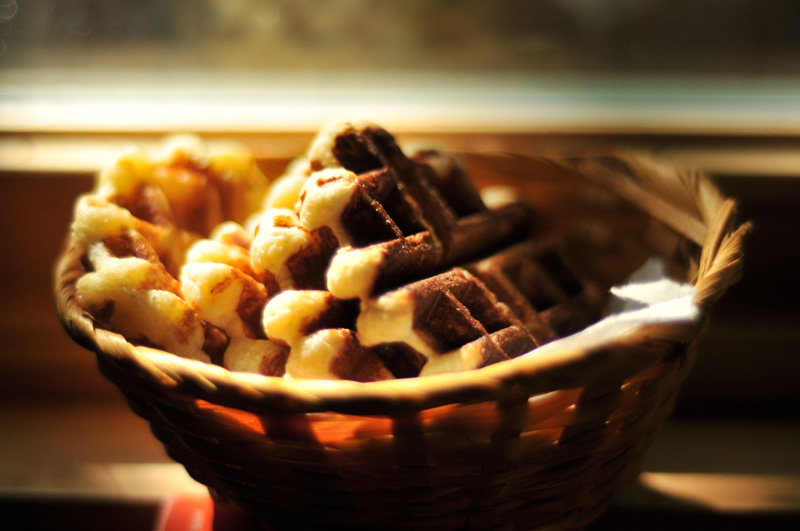 Tipi
Not only does Les Toits du Monde have this magical little tree house, but they also have a Native Indian tipi and a Mongolian yurt, with plans to build an authentic hobbit house.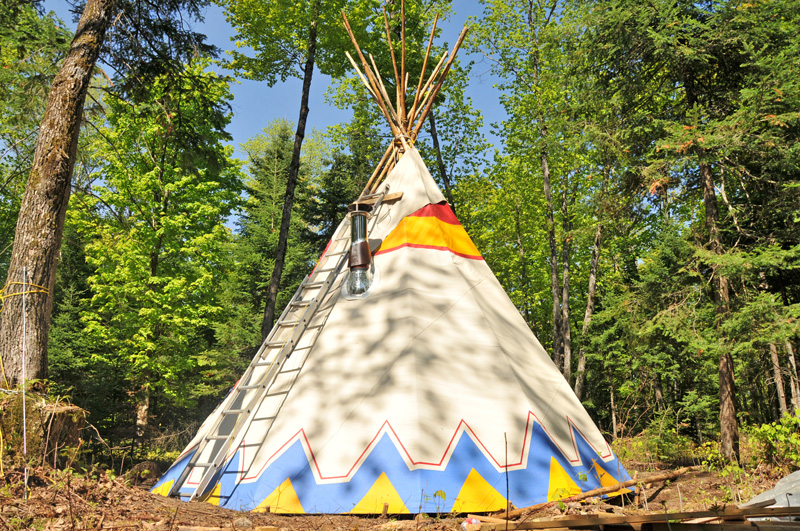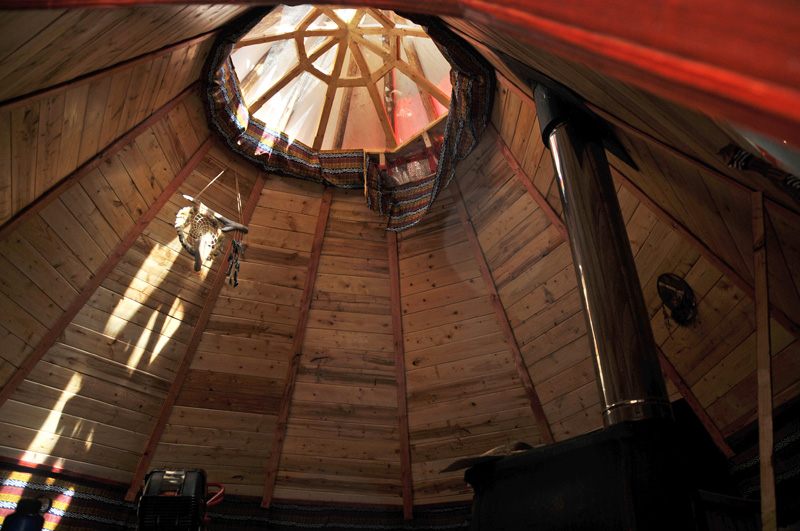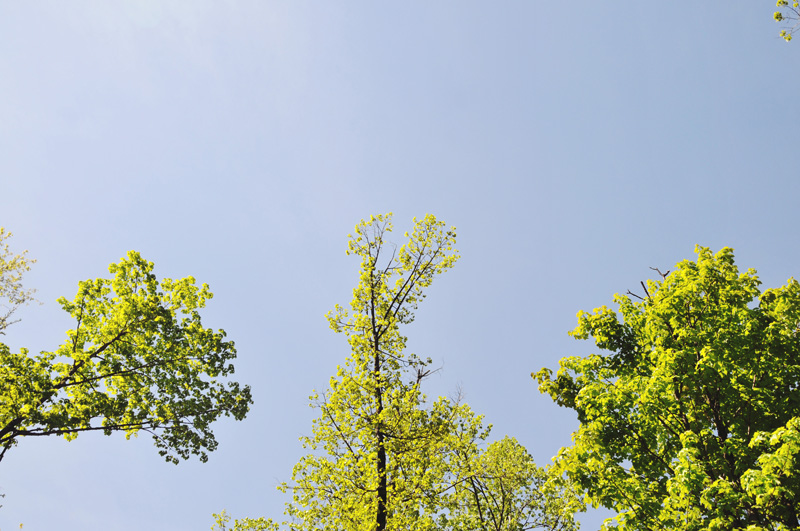 —
Would you like to spend a night in a tree house?