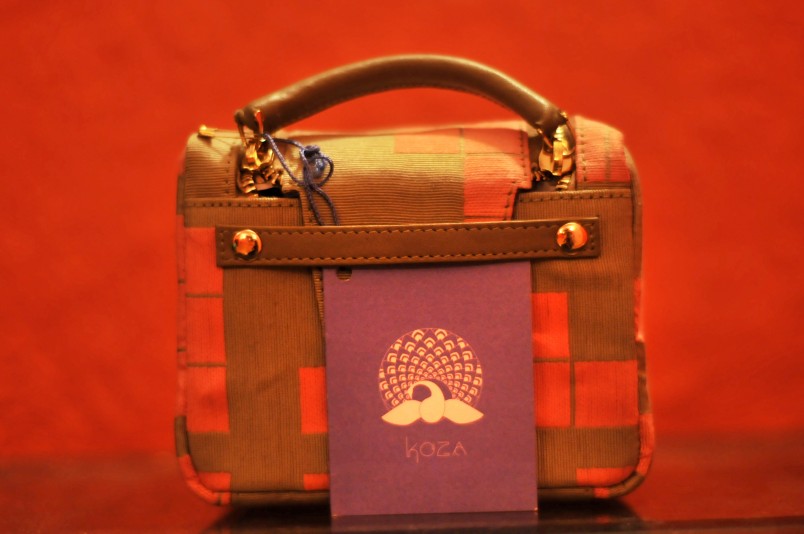 I am absolutely in love with this little bag, and I can't tell you how useful it's been during my travels.
I have used it for everything from holding travel documents and various tech-gear, to even carrying my DSLR camera body.
The KOZA Lead Bag is the perfect combination of capable travel gear and fashionable luggage. Plus, it even has a unique and meaningful message behind it.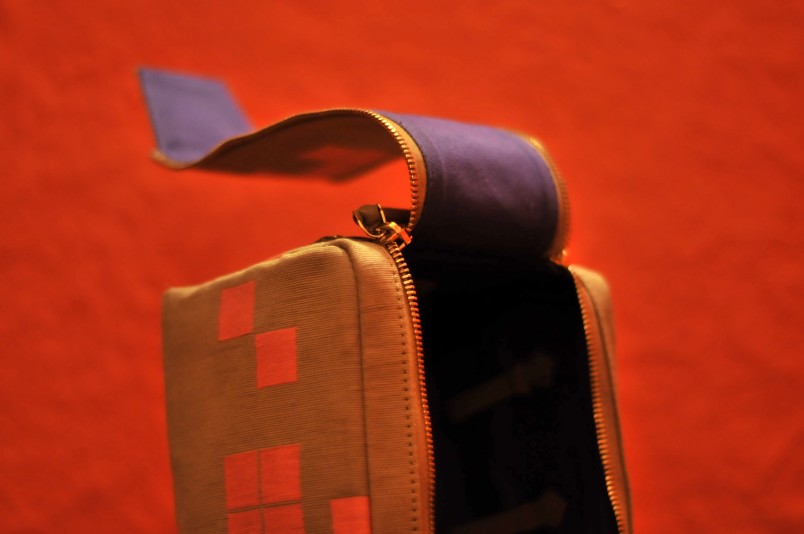 I've always said that the presentation says a lot about a product and/or company. When a product is packaged with care and style, you just know that the product is something to be proud of.
When I received my brand new KOZA lead bag by delivery, I could immediately tell that it was going to be the perfect bag.
Complete with a custom wrapping paper, featuring the KOZA logo and colors, along with matching ribbons and stickers, it just oozed with travel luxury.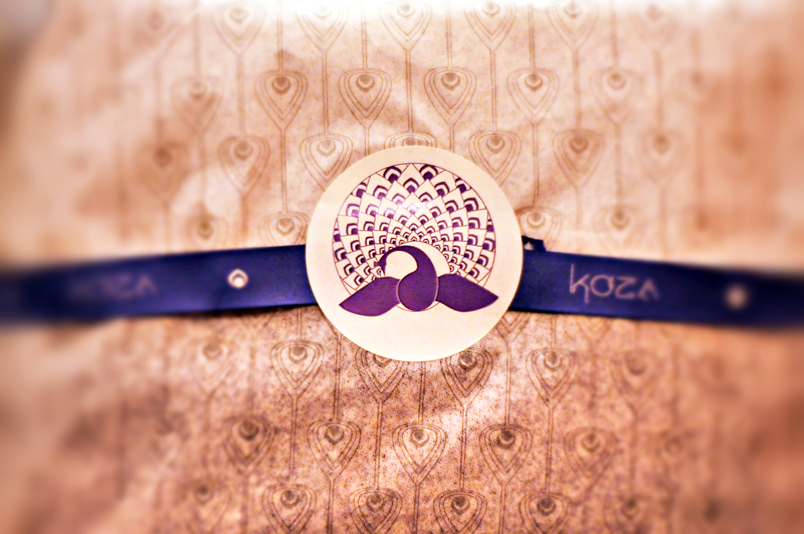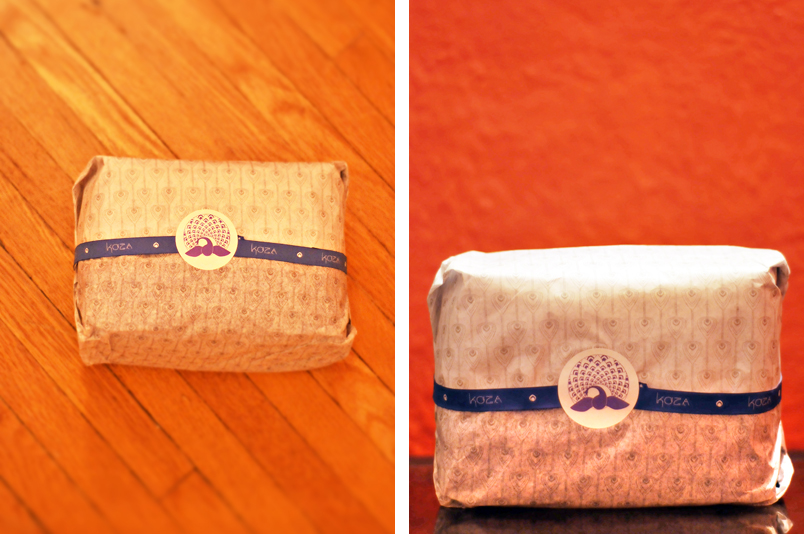 Inside the wrapping, was another form of protective layering to keep the bag safe during travels.
The bag was safely tucked inside of a purple KOZA sack of the exact dimensions of the bag itself. Upon lifting the lead bag out of the sack, I breathed in the rich smell of leather.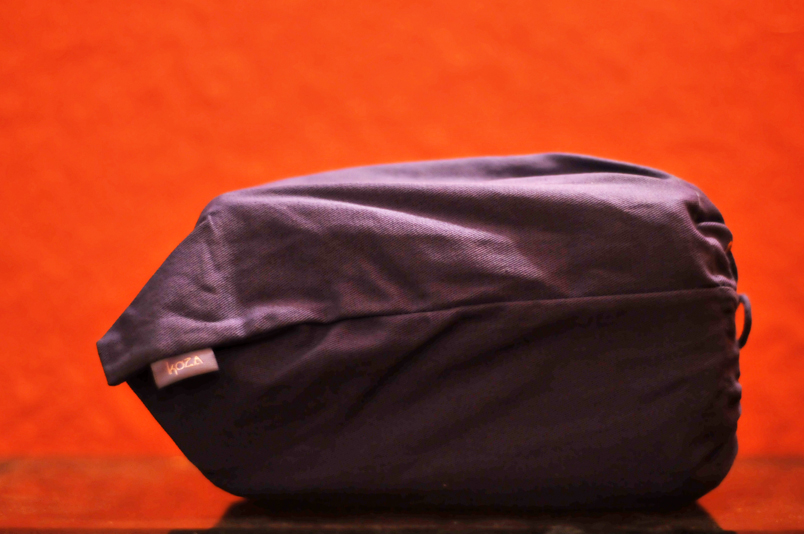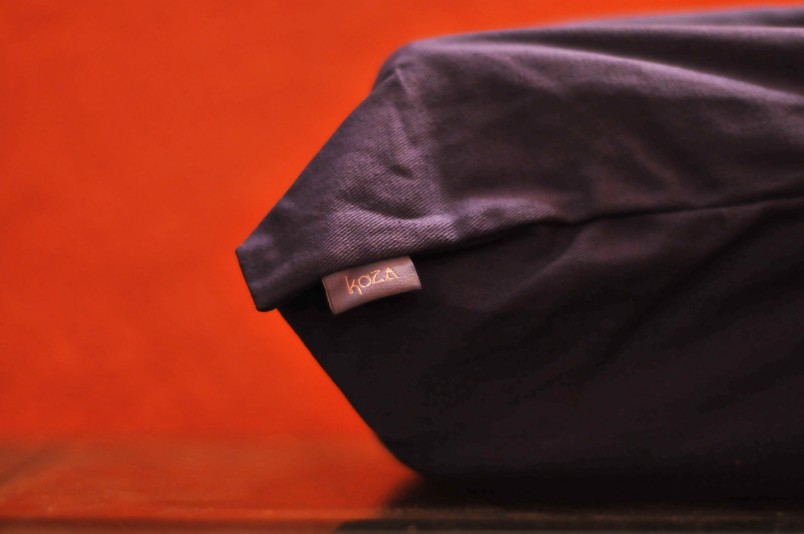 Lugging around an enormous camera bag can get pretty annoying, not to mention heavy. I've tried all different types of camera bags; backpacks, carry-ons, and shoulder straps. None of them compare to the Lead Bag, in terms of both style and ease.
The KOZA Lead Bag was great, because of its small size and light weight. The body of my DSLR fit perfectly inside, even with the extra padded camera strap that I have attached to it.
I kept my 50mm 1.8 lens attached to the camera, and the whole thing slid right into place. I kept my extra lens in its dedicated pouch and safely wrapped it in a shirt, beside the KOZA bag, inside my suitcase.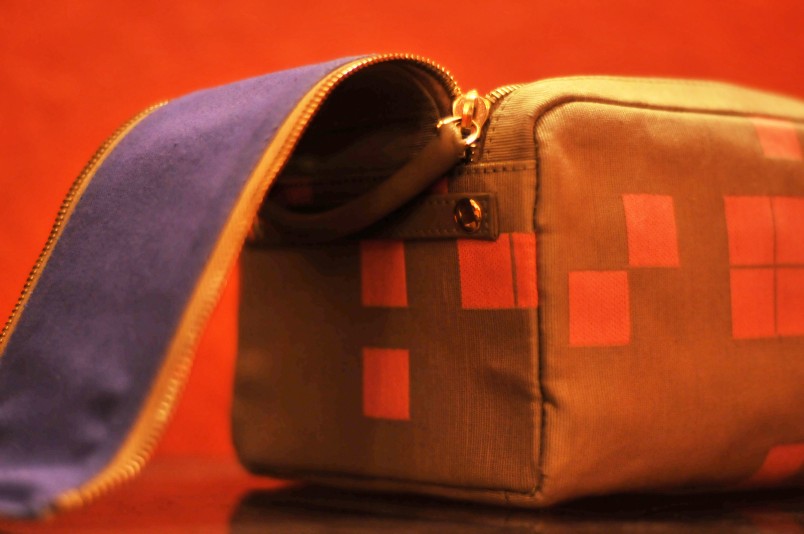 The KOZA bag is quite small, so it hardly takes up any space within my carry-on luggage. I like to place it in the bottom corner, where I can arrange other items around it.
I know that whatever I place inside the KOZA bag will stay safe, so I don't worry about heavy objects crushing it from the top of the luggage.
Aside from the camera body itself, I was also able to place a few other items inside. I put my flipcam to the left and travel documents on the side. There's also room for a number of tech-cords or extra batteries.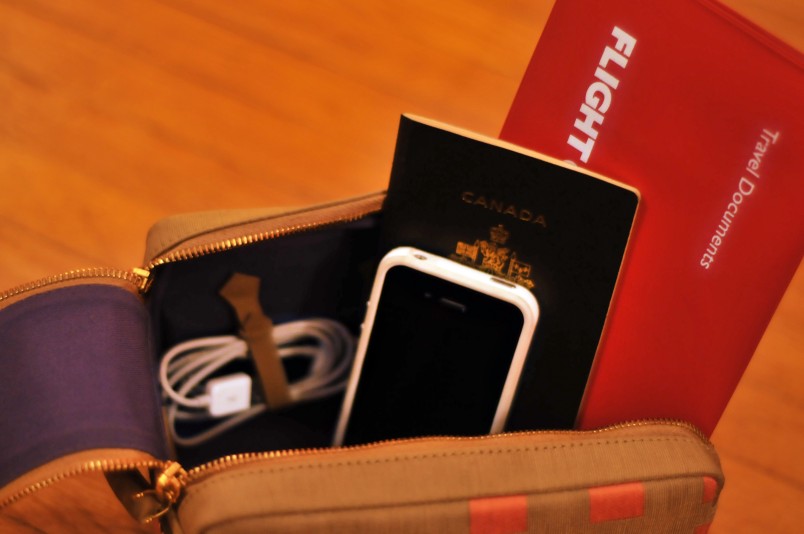 Excess cords and wires can be carefully tied into position to keep the bag neat and tidy. There are small leather straps lining the interior that are made specifically for this purpose, or can be removed at your preference.
Never again will you have to worry about getting your iPhone charger knotted with your ear-buds. The days of wire-spaghetti are over!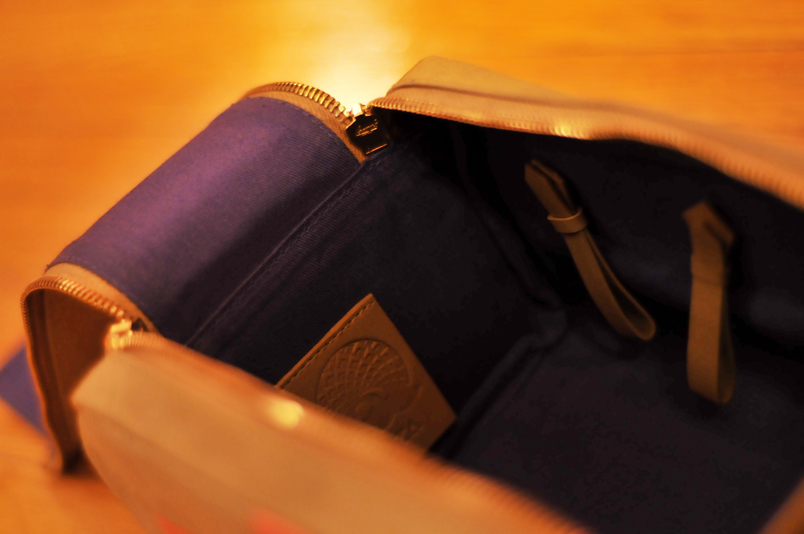 Once I have taken my camera out during my travels, I usually place my other valuables inside the bag, and then hide it in my suitcase (you could also place it in a hotel safe).
The bag has a great little handle that makes it feel like you're carrying a small clutch purse, and it's not much bigger than one!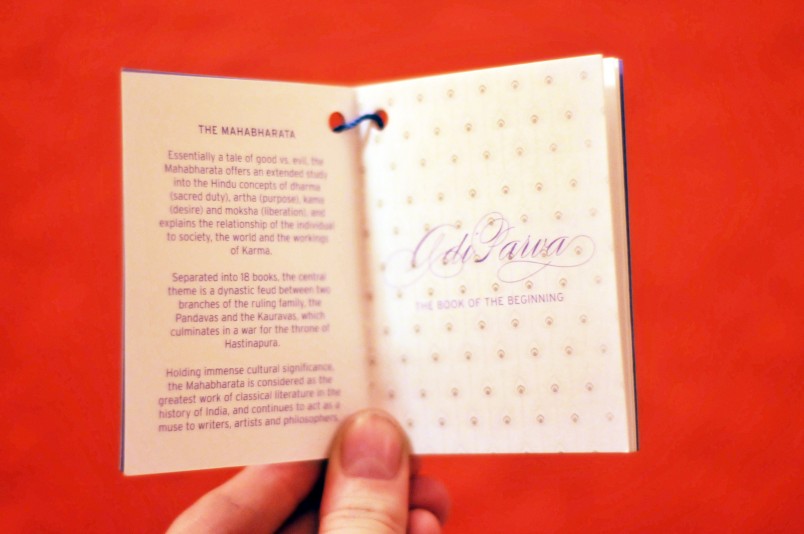 KOZA is derived from a sanskrit word meaning treasure, and was inspired by a trip to India. India has a powerful notion of duality in daily life; rich/poor, humble/proud, ancient/modern.
KOZA states the following;
"This duality mirrored our desire to create products that would be classic and cool, that are functional and beautiful – things that will last and be loved. Being modern day travelers, we know the struggle of being organized while on the move. Leaving the house we want to be stylish, on our journey we need to be practical, at our destination we want to be stylish again. This idea evolved into a line of travel accessories with a leisure spirit. "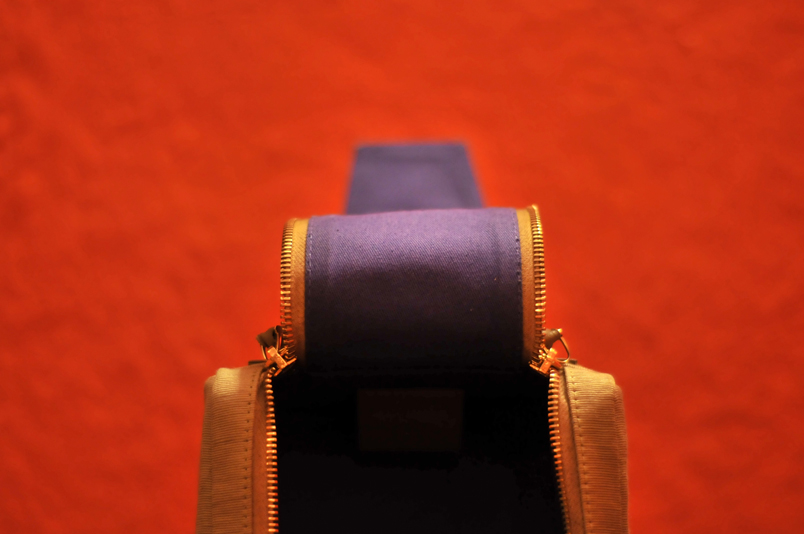 The pattern of the exterior holds more meaning than meets the eye. Dhritarashtra was the blind king of Hastinapur, that ruled most of Mahabharata.
The pattern of the Lead bag display modern day Braille of the words;
"dharma (sacred duty), kama (desire), artha (purpose), and moksha (liberation)".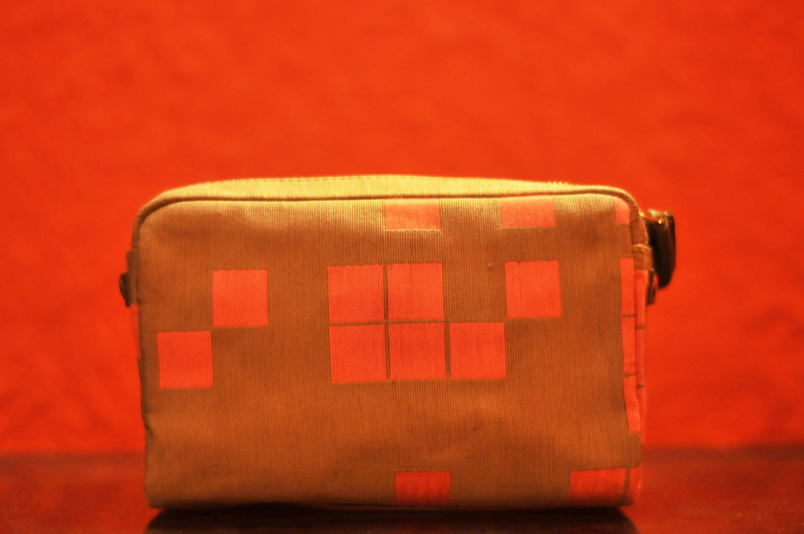 I don't know about you, but I've never had a bag that truly had such immense cultural significance behind its design, with a complete visual vocabulary.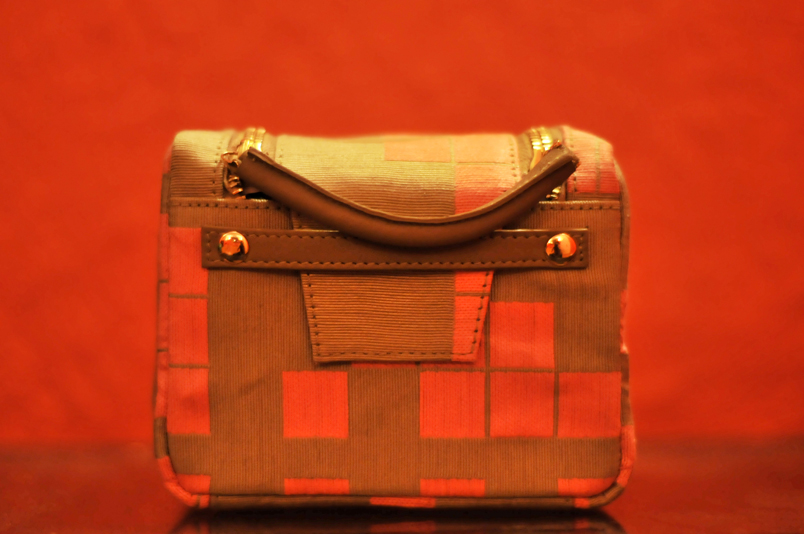 SPECIFICATIONS
4.5 x 7 x 5.5in / 11 x 18 x 14cm
Jacquard: 91% Linen, 9% Silk
Finest Italian calf leather
Handcrafted Italian brass hardware in pale gold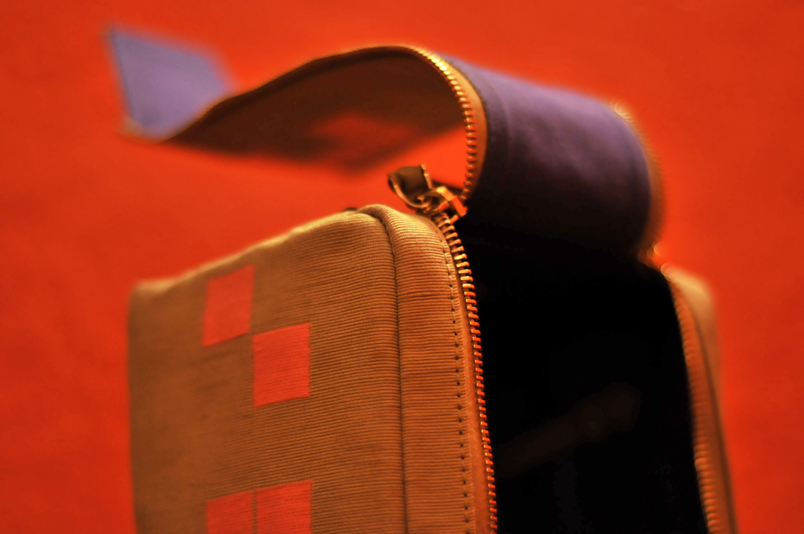 KOZA has a number of other items to choose from, in the department of stylish travel accessories.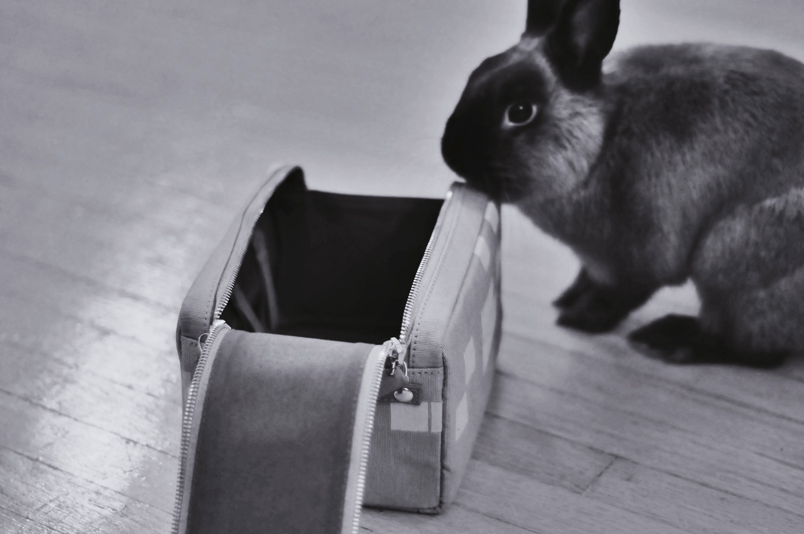 Also suitable for bunnies :p