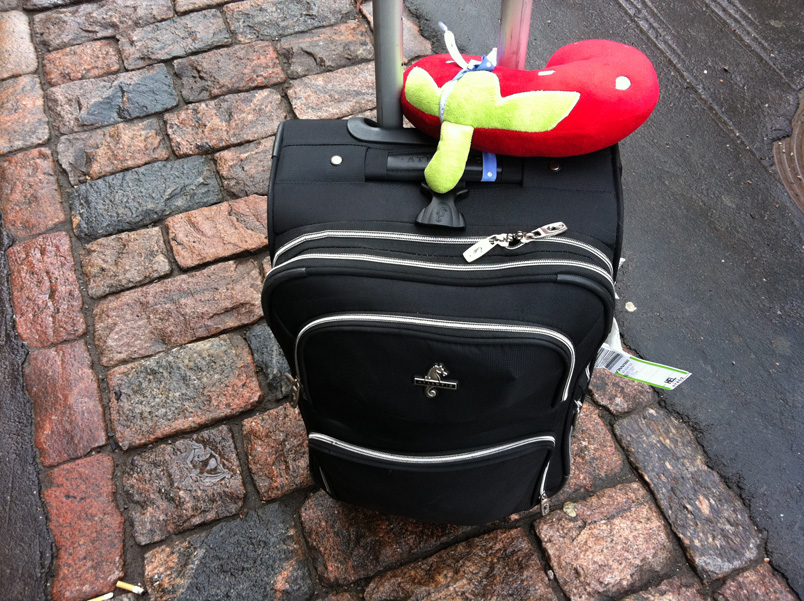 Earlier this year I got a new carry-on suit case; the TravelPro Atlantic Compass Spinner. I had somehow been suffering through years of check-ins and baggage carousel waits, until I got this handy little luggage piece.
It accompanied me to Quebec City, the Mississippi Gulf Coast, Australia and then Finland. Needless to say, it has already been through a lot, but this just showed me how durable it really was.
It stood the test through public transit, muddy country roads, cobblestoned streets and even a trip to the Arctic Circle. I can only imagine where I'll take it next.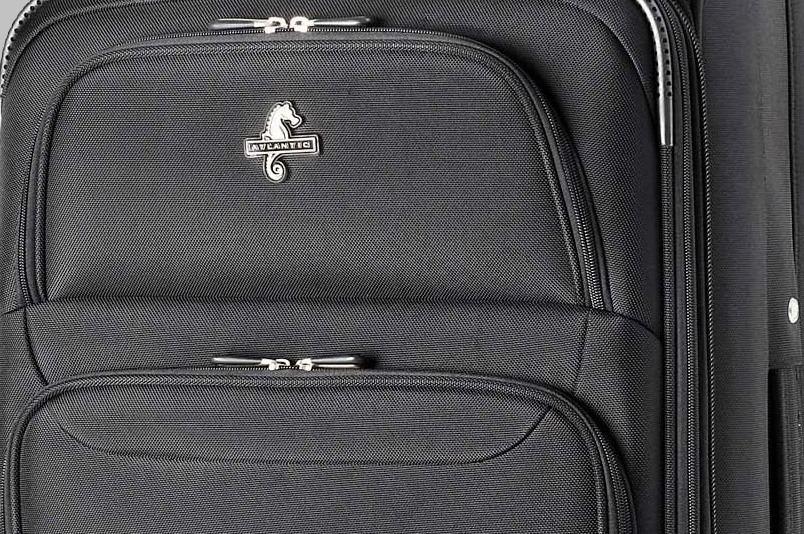 When I originally got the bag, I thought that it would be perfect for weekend trips, and easy airport transit. It definitely was, but I ended up using it for even more than that.
When I was in Finland, my little bag found itself getting dragged through snow and ice, in the middle of Finnish Lapland.
I literally pulled it across a frozen lake at one point, when it spent the night with me in an igloo, and with its light weight, it couldn't have been easier.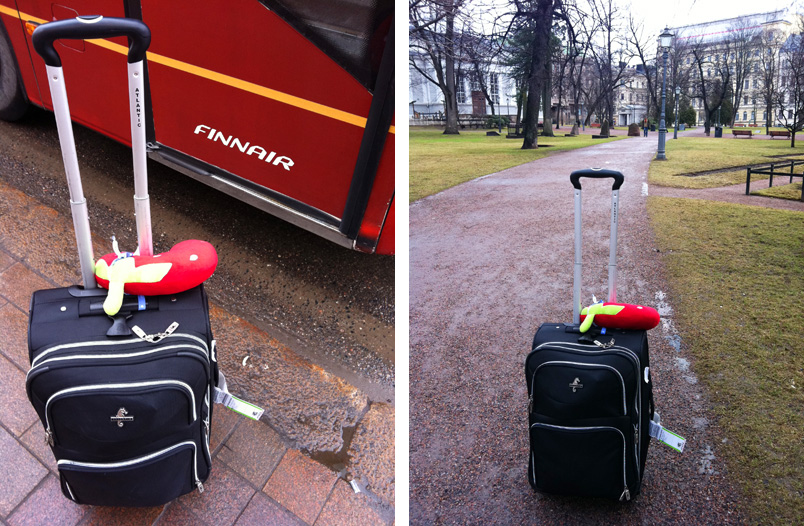 Arriving in Helsinki might have been time for rest, but without a smoothly paved road in sight, it was able to hold up over endless cobbled roads and alleyways.
I ran into not only one, but two travelers with broken wheels on their suitcases. I imagine that they might have glared at me, as I strolled past with my little Compass Spinner.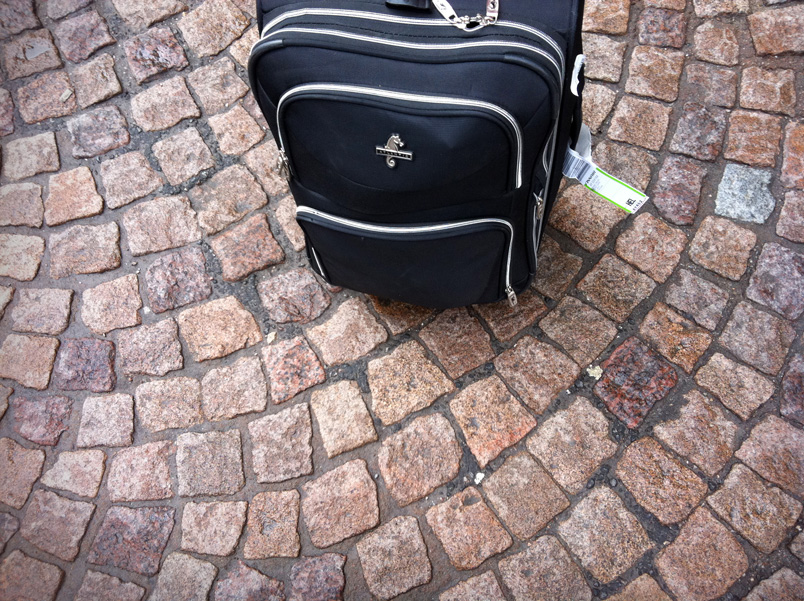 Dragging my bag around on a month-long road trip around Australia couldn't have been easier. When I got tired of carrying my other bags, I was able to prop them on top of the suitcase, like a makeshift trolley.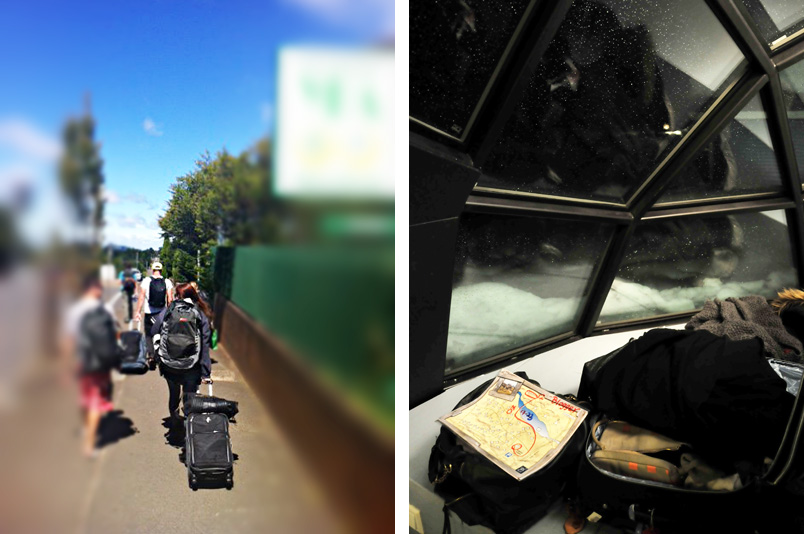 The suitcase saw beaches, mountains, hostels and suites. It got crammed into packing compartments, and even sat out in the rain. Everything inside always stayed safe.
I'm not sure why I was bothering with full sized suitcases for all these years, because I can't imagine going back to them.
I absolutely love the fact that I can just print off my ticket and hop on the plane. No more waiting in line to check it in, and then waiting even longer for it to finally emerge from the baggage carousel.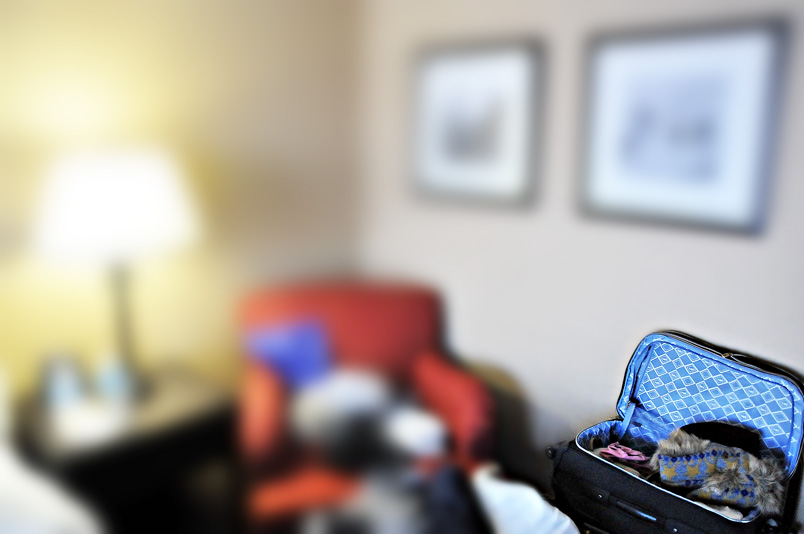 The Spinner wheels make everything easier, because I can literally just slide it in front of me when getting ready for airport security.
With the expandable zipper and extra pocket space, I was able to fit in all of the souvenirs and other items that I bought during my travels.
I'm really happy with my little bag, and can't wait to take it on the next big adventure :]
—