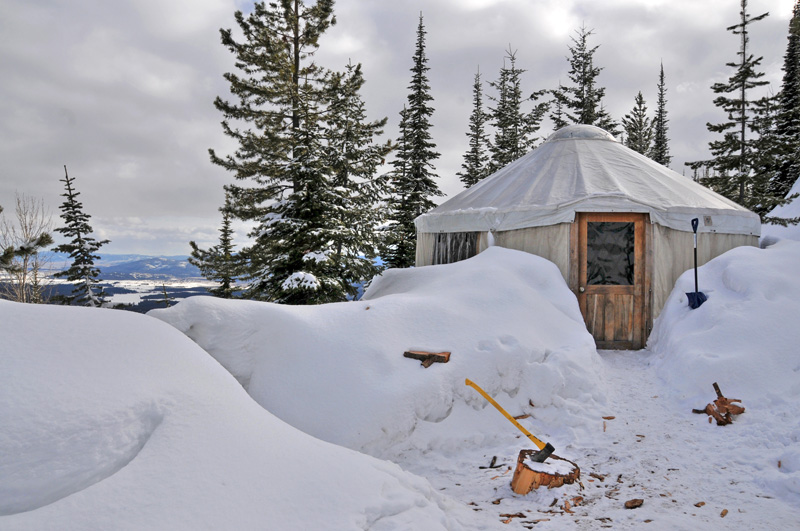 Riding a snowmobile up 11 steep miles of narrow mountainside trails, starting and re-starting the fire, cooking saliva-inducing four course dinners on a camping stove, seeing every star twinkle in the clear night sky, using an open-front outhouse with a view, attempting to back-country ski, failing to back-country ski and doing it all miles from civilization.
That was my YurtSki experience in Western Montana's Glacier Country.
Getting to the Yurt
Staying in a yurt is a pretty awesome adventure on its own, but throw in the fact that it can only be reached by snowmobile and I'm sold.
Starting at the trailhead, we drove our snowmobiles up the mountain, with each turn revealing a panoramic valley view better than the last. It was eleven miles of speed and adrenaline through twisting trails and hairpin cliffside turns.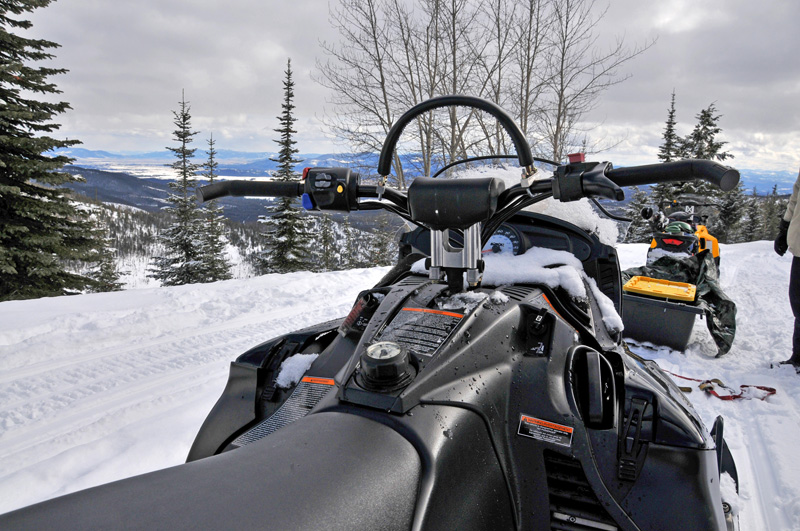 As we neared the end the trails began to narrow and angle with drifts; as night set in, the fog closed in around us giving little more than a few feet of visibility.
Finally, we reached the yurt and parked the snowmobiles for the night.
You might have expected the descent to be a little easier in broad daylight, but our group did experience an accident the next day. You can never be too safe while snowmobiling in the mountains, so make sure you pay close attention to instructions and feel confident enough behind the powerful engine.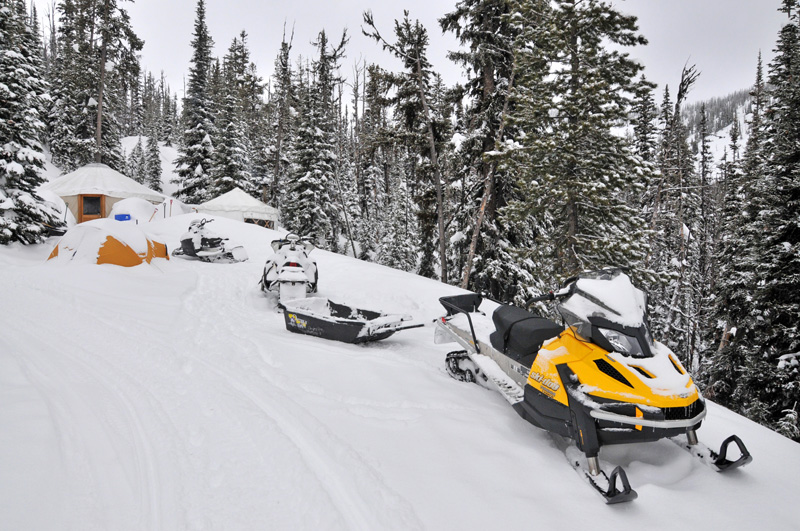 Inside the Yurt
I'm guessing that the interior of a yurt is probably something that you have never pondered before. So, I'll fill you in.
It's pretty much the same as a basic cabin. Wooden, simple, rustic.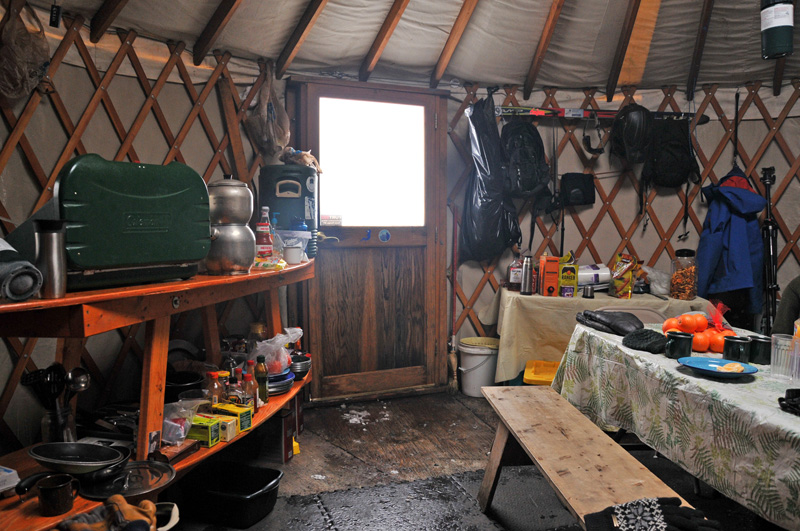 This particular yurt has two sets of bunk beds on opposite walls with a long picnic table in the middle and wood stove in front. There were a couple of shelves for cooking and storage and a gas lantern hanging from the ceiling. The ceiling was a dome with a skylight hole at the top.
It's homey and perfect for a weekend in the wilderness with friends.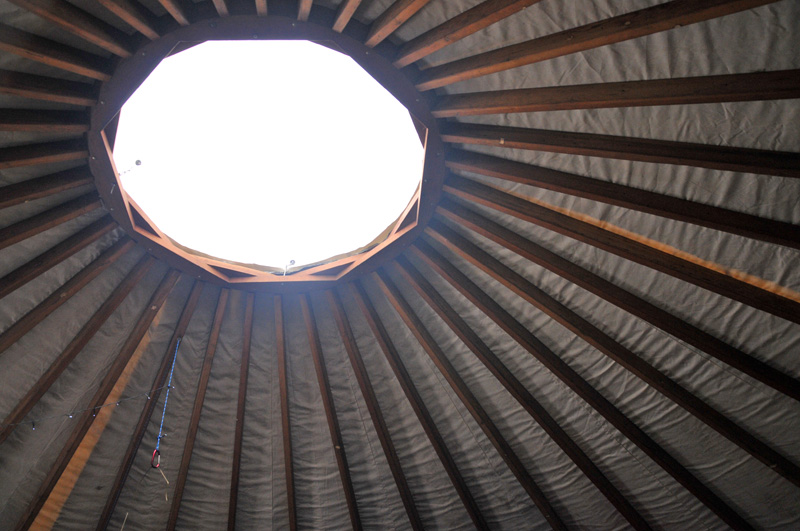 Food & Drink
It's BYOB at YurtSki and a fun night in with friends after a day of back-country skiing is almost a necessity.
The yurt is equipped with all of the essential cooking tools, including a camping stove and a variety of dishes and condiments.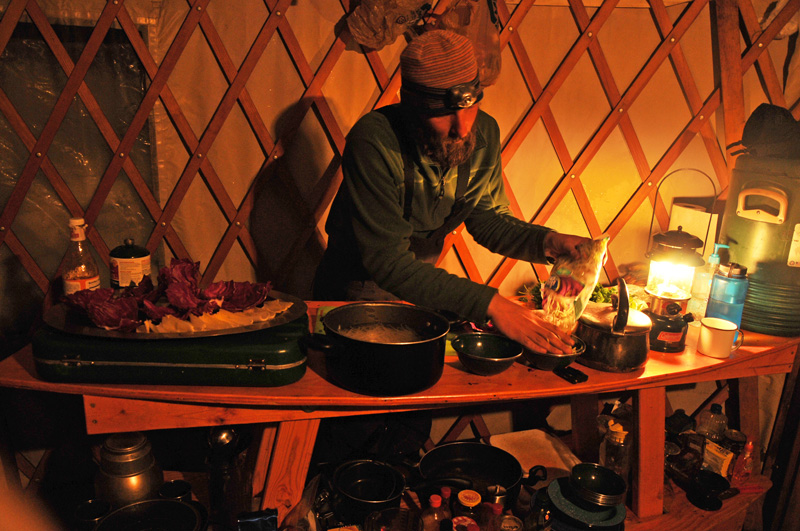 If you have hired the guides to accompany you on your trip, they will whip up a meal better than what is served at most restaurants.
I enjoyed pork fried cabbage wraps, pad thai and chocolate cake. Drool.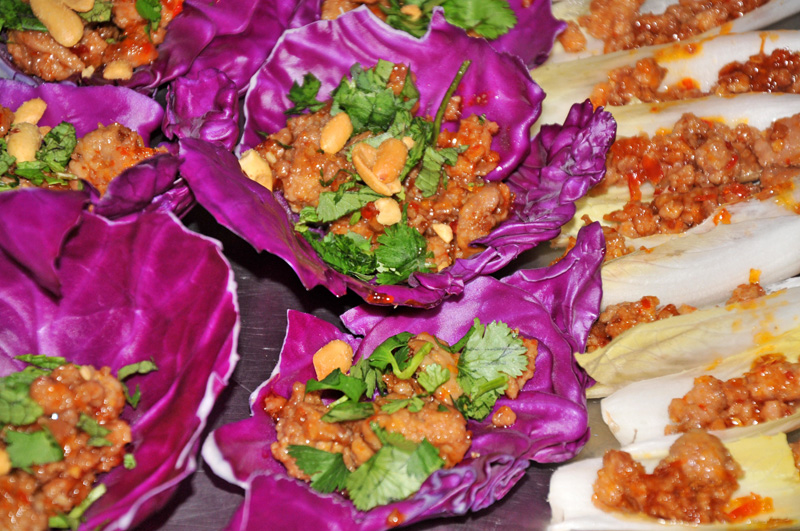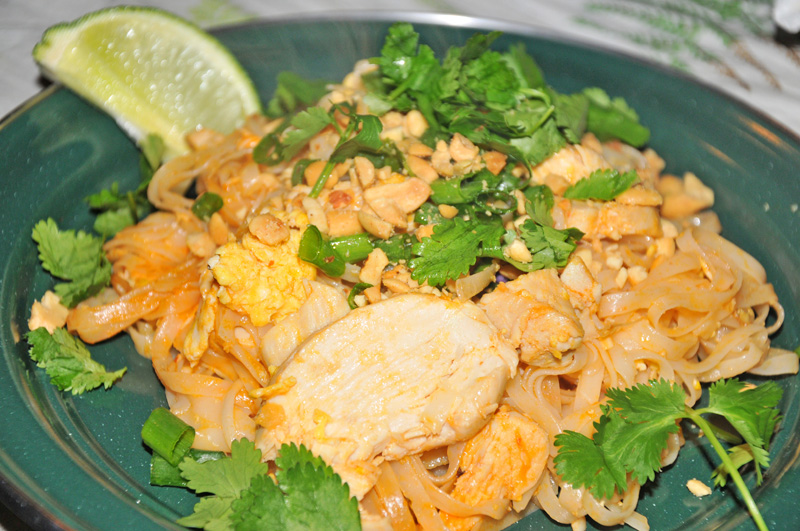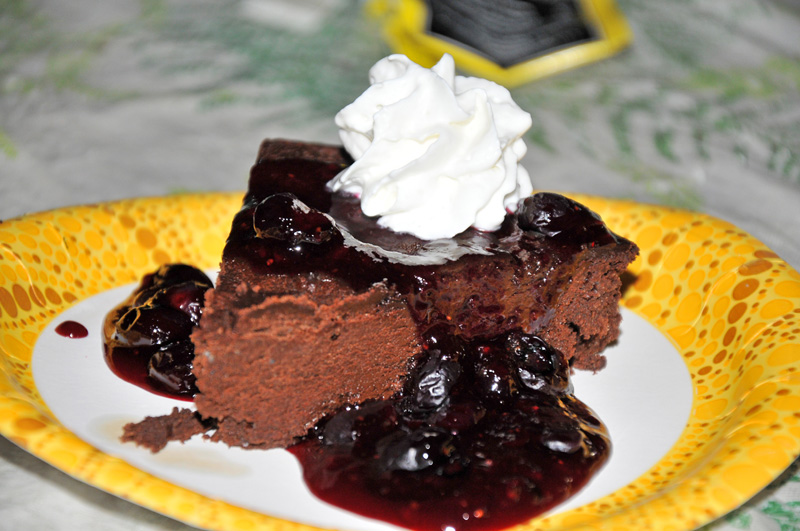 Sleeping in the Yurt
The bunk beds are surprisingly comfortable and you stay quite warm inside in insulated sleeping bag.
*Tip* Top bunks are warmer as heat rises and you may want to dress in layers.
Once the light goes out and everyone settles in, it is incredibly peaceful to sleep in the yurt. All you can hear is the crackle of the fire and soft howl of the wind above absolute silence.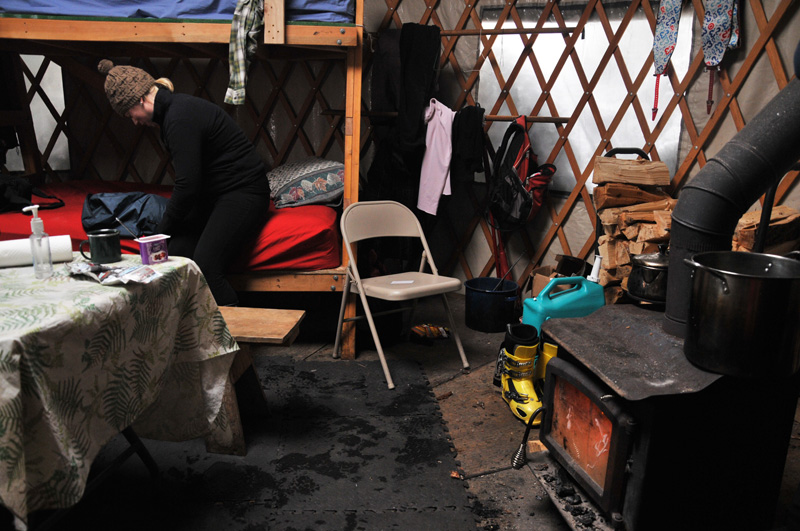 Backcountry Skiing
So, who else thought that backcountry skiing was basically just the same thing as cross country skiing? Well, it's not.
Backcountry skiing is skiing on ungroomed and unmarked slopes, including unpatrolled areas outside of a ski resort's boundaries, often in the woods. Unlike groomed cross-country and alpine skiing, the land and the snow pack are not monitored, patrolled, or maintained. And, no ski-lifts in sight.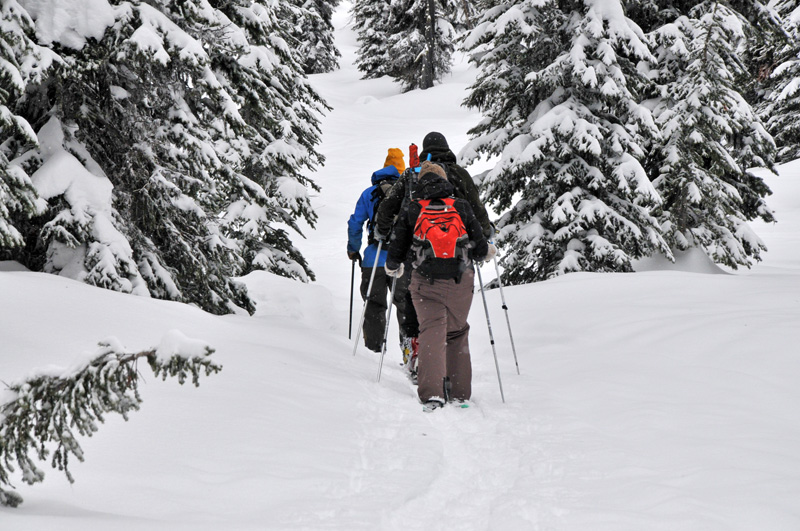 It requires a whole new set of skis complete with "skins" which fasten on the bottoms to keep you from sliding backwards when you're "walking" up the hill. The boots have walk/ski positions and there are special clips that raise your heel when you're not skiing.
Considering I struggle to walk up a hill barefoot at normal altitude, I was not having it. My asthmatic lungs had me turning around after a fifteen minute battle with the snowy hill.
Turns out it was probably a good decision for a beginner, as I was told that the descent from the top was no less than terrifyingly steep. The skilled skiers had an amazing time–it just wasn't for me.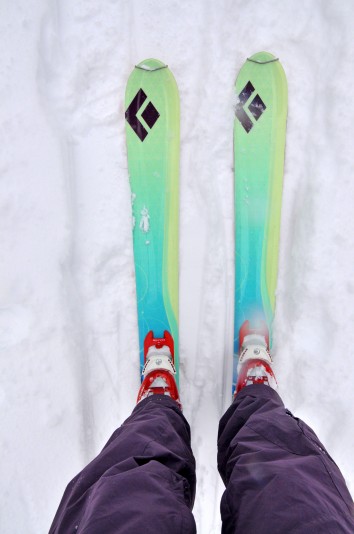 The View
After I failed at back-country skiing, I headed back to the yurt to remove my skies. I wasn't about to give up on the action entirely, so I decided to go on a small hike to find a nice view.
I walked back down the trail that we had sledded in on and was immediately met with a panoramic view of the entire valley below and everything in between. I could see neighbouring mountain ranges in the distance and the spotted pattern of clouds over the whole scene.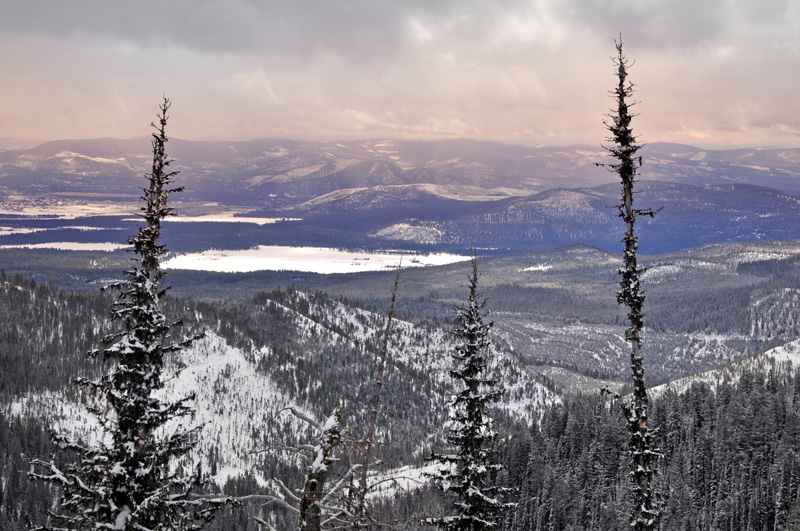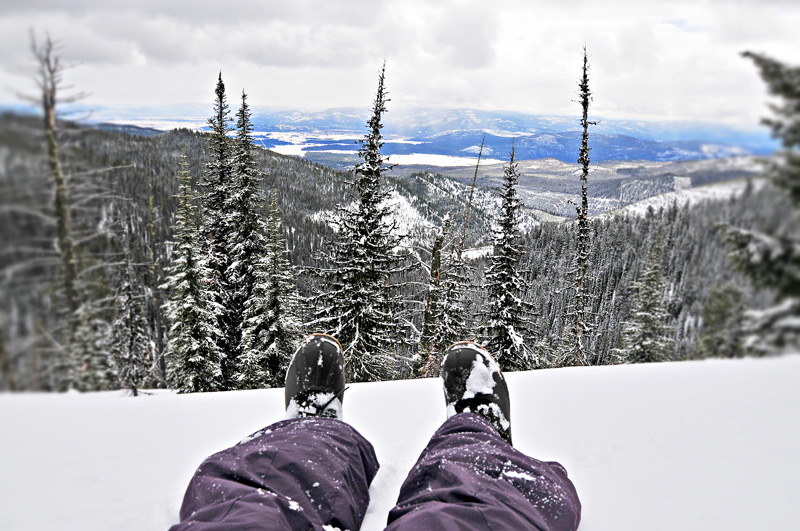 I stepped into the deep snow just off the trail and fell back into it, creating cushy bed out of the powder. Perfect place for a nap.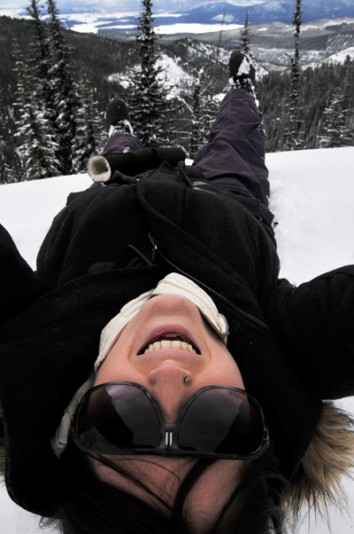 The Guides
Michael Ormandy and Carl Sievers were a pair of the best guides I have ever had in all my travels. They were friendly, knowledgeable, energetic and always made sure we were happy and comfortable.
They led the way up and down the mountain on the snowmobiles, readied our fire, cooked us an incredible meal and kept us well informed of everything we needed to know. They told us stories of previous visitors and their own mountain adventures and kept us company after dinner.
The Yurt
The most interesting aspect of the yurt, is that it's only temporary; it is taken down and rebuilt every year. The YurtSki crews hauls everything out on snowmobiles piece by piece, every December 1st. On April 1st, they must deconstruct it and haul it back down in the same way.
Considering there are bunk beds, picnic tables and even a wood stove, it's pretty impressive that not even a screw or nail is left behind.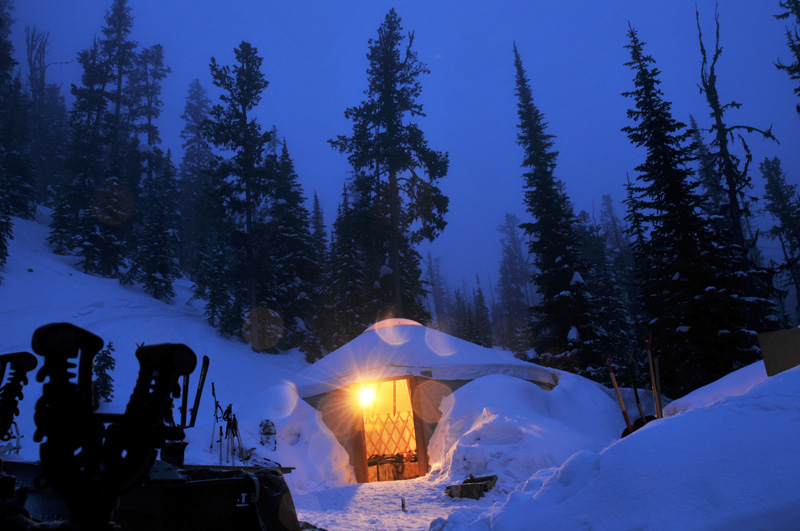 Why do they do this? The yurts lie in prime habitat for both grizzly bears and lynx, and YurtSki will not compromise that.
So, this means that the yurts are now gone for 2013, but be sure to book yours before they're filled up for 2014!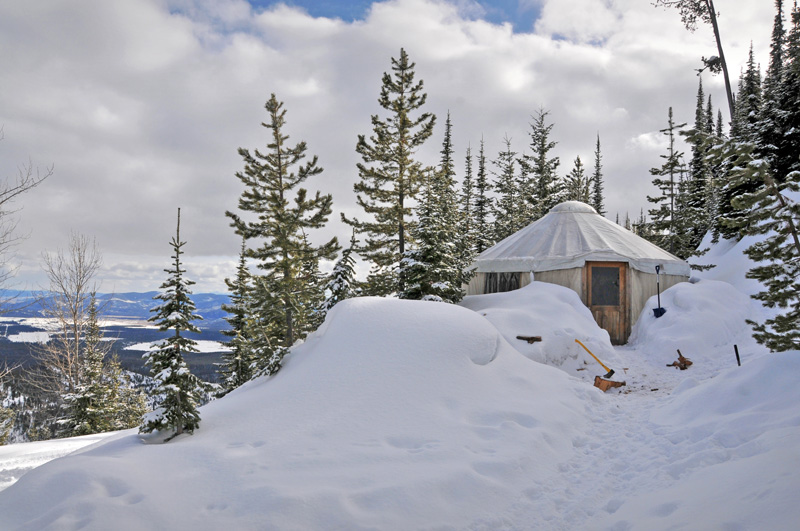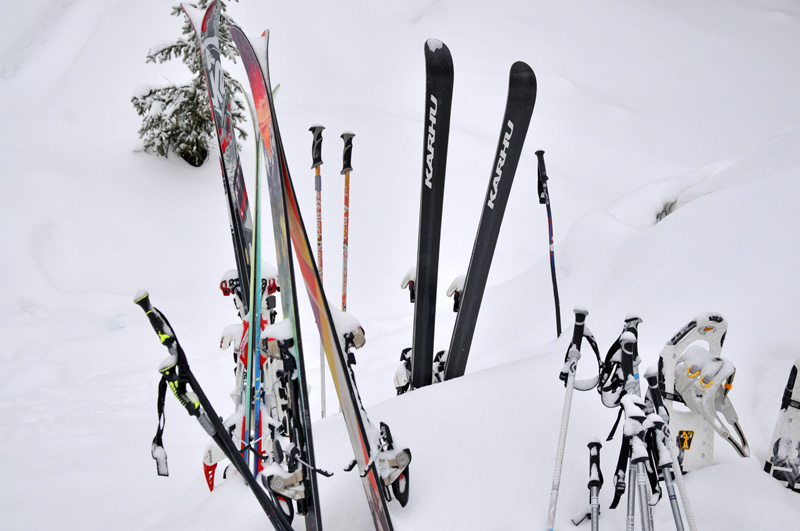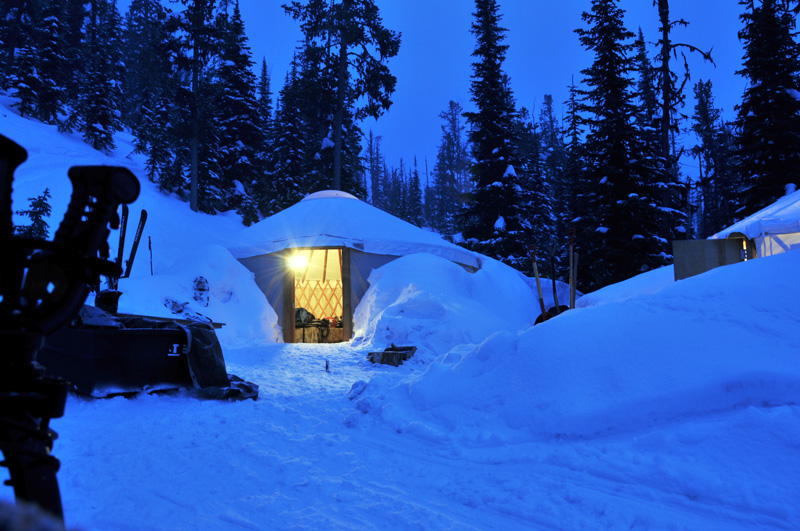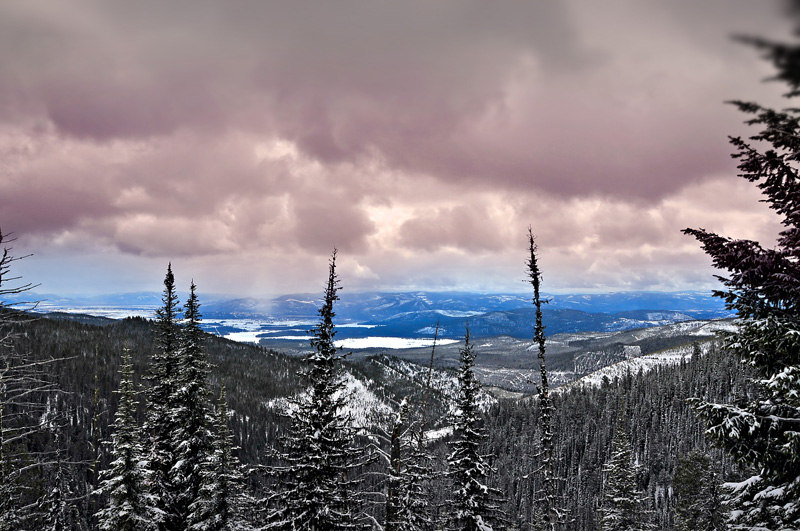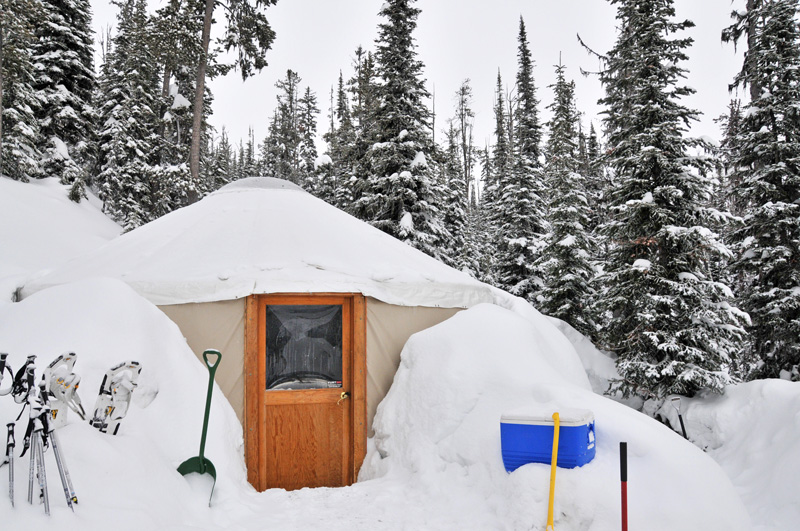 —
For more info on booking a yurt and other activities, view here.
Visit the YurtSki website and Facebook Fan Page.
—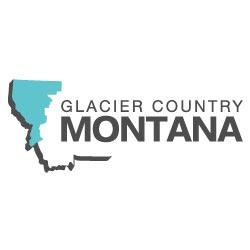 This trip was made possible by Western Montana's Glacier Country
All thoughts and opinions are my own.