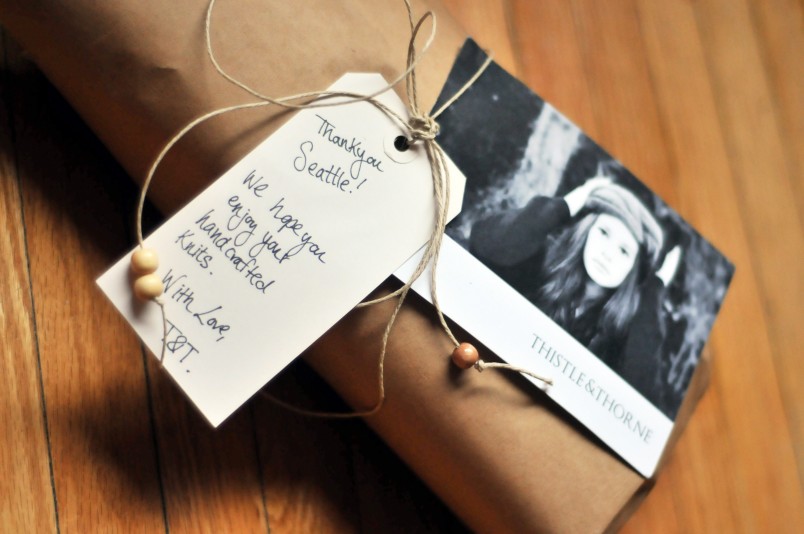 I recently received a lovely package from Thistle & Thorne that was bound in paper and wrapped in beaded twine. Before even seeing the contents that were inside, I was quite impressed with the package itself.
It is really a nice gesture when a business makes the extra effort to make everything perfect down to the last detail, especially with something like a personal note!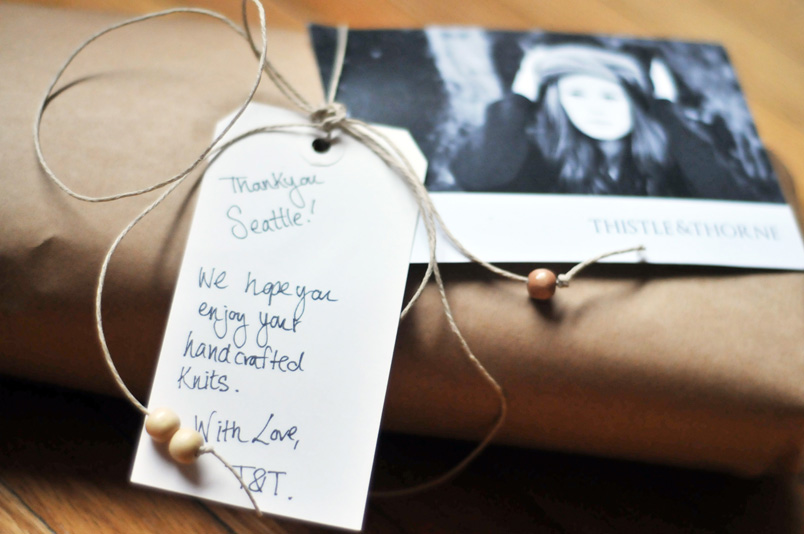 Finally, I popped the sides open and lifted out my brand new scarf. It was beautiful.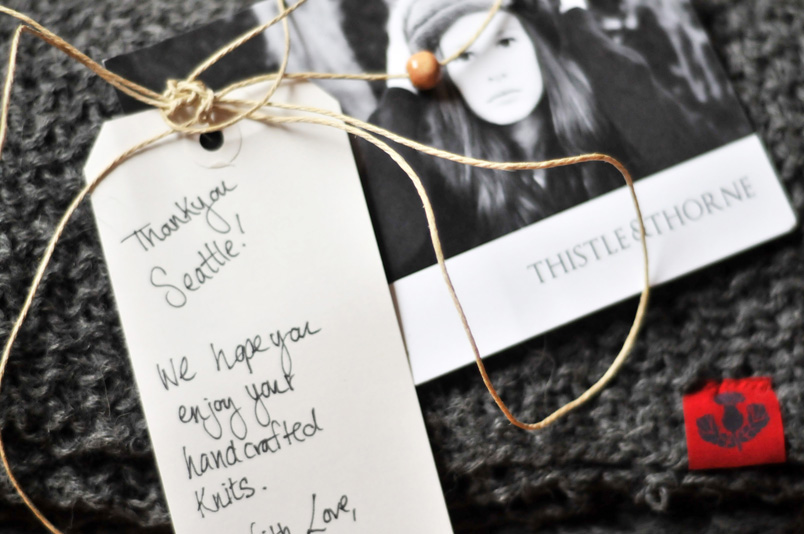 The knit material tumbled out in a large heap; it was much bigger than I had imagined, in the best way possible! I lifted it up for a better look and the length fell down to the ground. It was about the size of a small throw. with double the thickness as it wrapped around in a circle.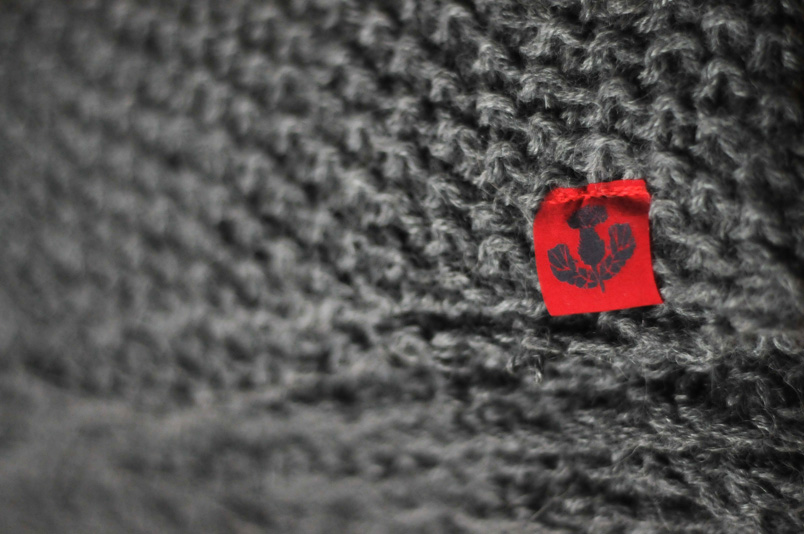 The un-dyed organic alpaca wool was extremely soft to the touch. Having just purchased a traditional Icelandic wool Lopapeysa in Reykjavik (that seemed to enjoy some sick form of torturous scratching at my skin), I was truly impressed with how the alpaca wool was entirely wearable and soft. I comfortably wore it on my bare skin.
This particular Charlotte Circle Scarf was a charcoal grey color, but they are also available in creme.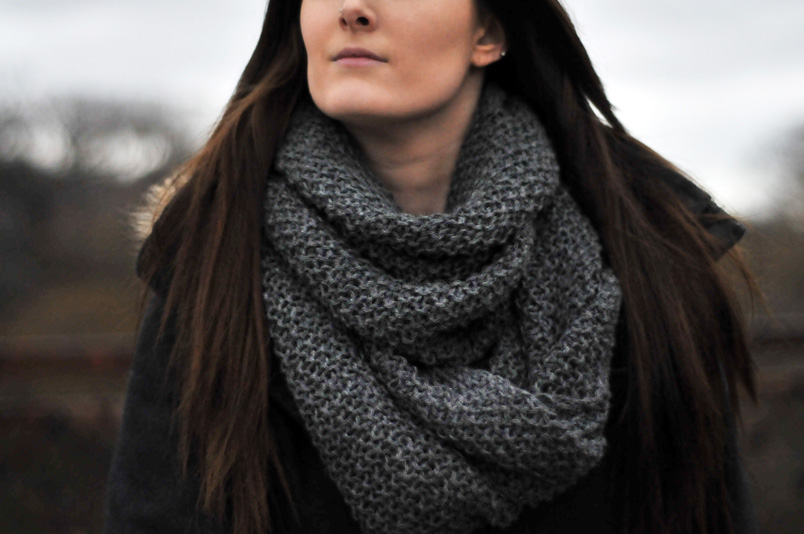 The scarves are designed in Toronto, but totally hand crafted in Bolivia. Next time you're wearing one, you can brag to your friends how your scarf came directly from South America ;]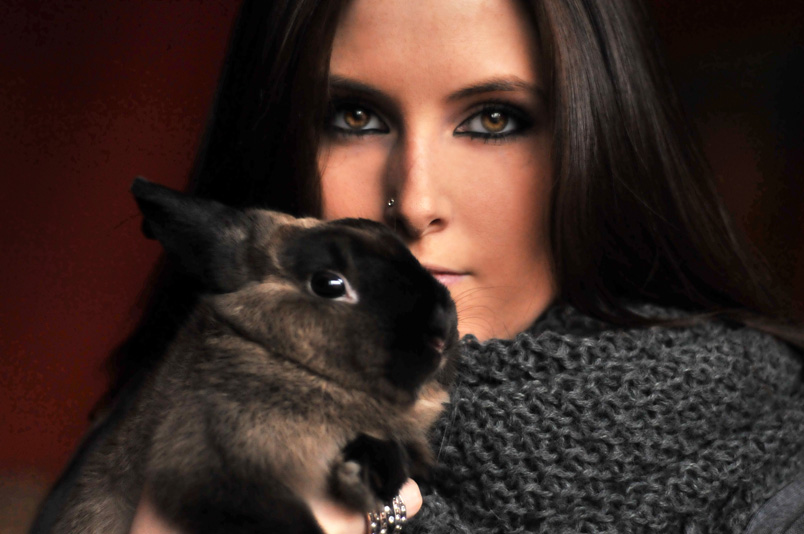 Now it was time to test this winter-wear-wonder. I headed outside into the cold Toronto air, the chilled wind howled at my face.
No problem. I wrapped the scarf twice around my neck and bunched it in around the top of my coat. The neck of my coat supported it like a bowl, essentially cradling my neck in the wool. I couldn't feel the wind anymore.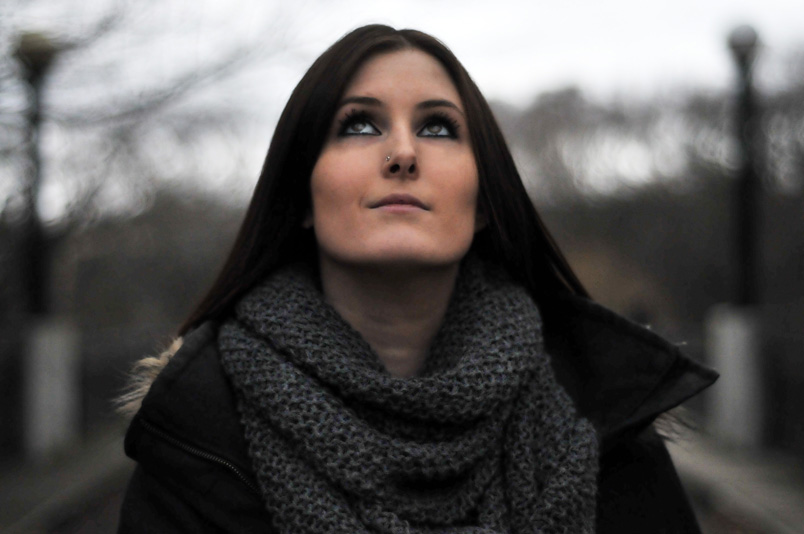 Wanting to test some stronger winds, I headed over to the walking trail at Cedarvale Bridge. As I walked out onto the bridge, the winds picked up.
Nothing.
I continued walking, and even unzipped my jacket to about half way down. A slight breeze swept in under the scarf, but nothing came through to my neck.
After many years of cold Canadian winters and travels to exotically freezing climates, I have finally found the perfect scarf.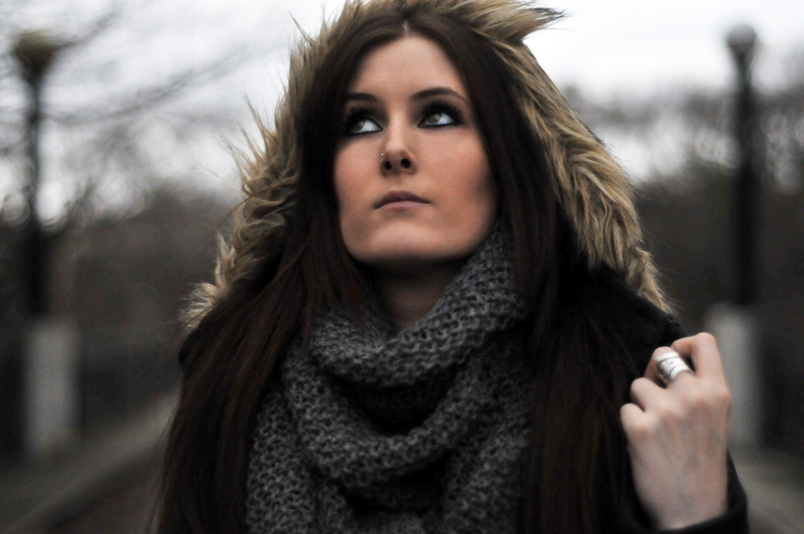 The Charlotte Circle Scarf can go with any outfit, be it indoor or outdoor. Wrap it tight for Winter, or hang it loose for the Spring. The scarf can also be worn in a variety of different ways.
You can go the traditional route and wrap it around your neck, or you can try wrapping it around your neck first and then wearing it as a hood. It can also be worn as a wrap alone. It is very versatile.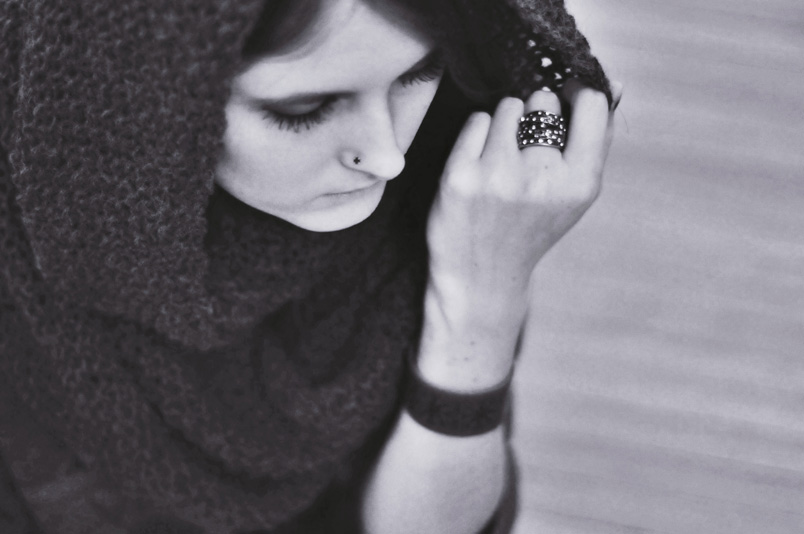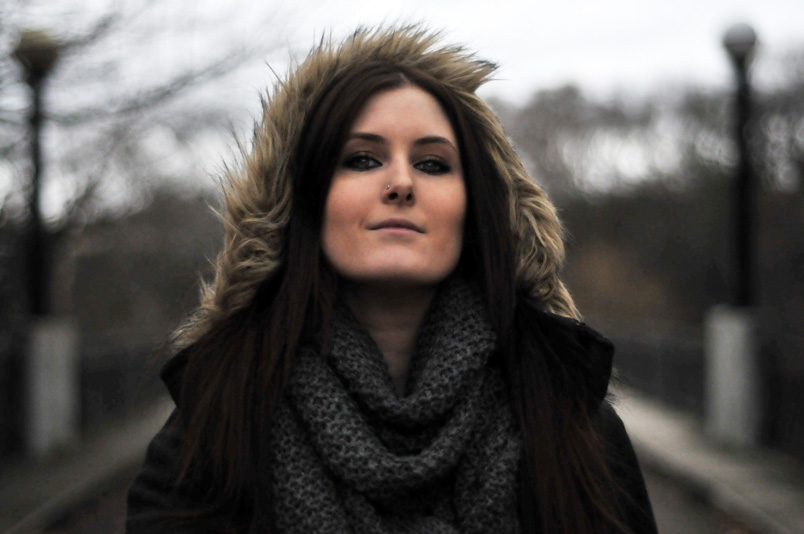 Cuddle Bunny Approved!