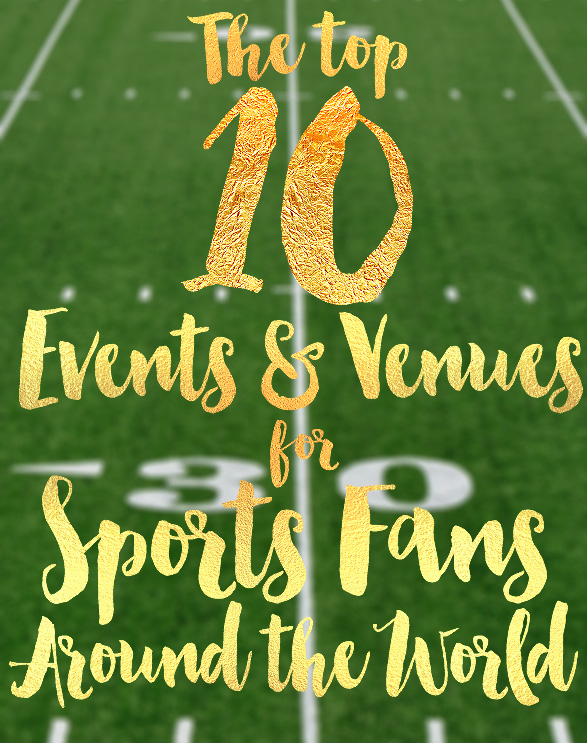 Even though my dad likes to say that he named me after an American football team, I've never been the hugest sports fan. But, I have always found it interesting to check out different sporting events and venues while I travel.
There have been rugby games in Australia, hockey games in other parts of Canada, Olympic games, and a fair share of local football games.
But, my boyfriend Wade is–to put it lightly–sports-obsessed.
Throughout the year, our screen is filled with hockey, baseball, basktetball, football, golf, and more. I've watched him play hockey in the winter, and go to every single baseball game, 2-3 times per week in the summer.
So, I decided to change things up a bit, and ask Wade and his best friend Dan (along with some of my own answers) where they would like to go in the world, in terms of different international sporting events or venues.
So, I present to you, our list of the top 10 events & venues for sports fans around the world:
10. Madison Square Garden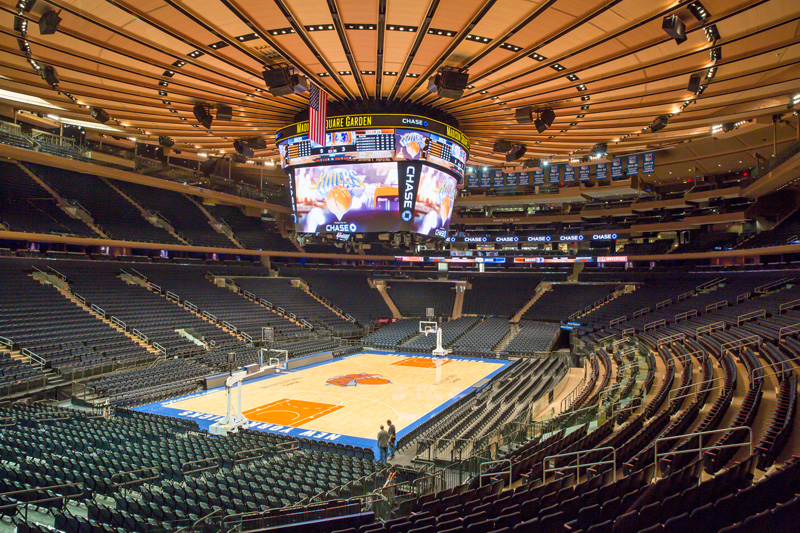 Madison Square Garden is a large multi-purpose indoor sports area located right in midtown Manhattan, New York City. It is the oldest and most active major sporting facility in the city, and the oldest arena in the NHL, and second oldest in the NBA.
It is ranked as one of the 10 most expensive stadium venues ever built, and certainly one of the most iconic and well known places in sports history (even to those who don't follow them!).
9. Muay Thai Boxing, Thailand
A professional sport is not confined to those played on a field, court or diamond—it is all forms of competitive physical activity or games, aimed to use or improve physical ability and skill, while providing enjoyment to participants. So, we tried to think of something that does just that in what could be considered an unconventional location—we couldn't' help but think of Muay Thai boxing in Thailand.
Muay Thai boxing is an incredibly physical sport that is commonly referred to as the "Art of Eight Limbs", because it makes use of punches, kicks, elbows, and knee strikes, that use eight points of contact (as opposed to two points, as with boxing).
Muay Thai boxing became widespread internationally in the twentieth century when professional Muay Thai boxers defeated notable professional of other martial arts.
8. Wimbledon
There are few people in the world that have not heard of Wimbledon, which makes sense, as it is one of the most prestigious tournaments in the world of sports. The Championships, Wimbledon is the oldest tennis tournament in the world, and has been held at the All England Club in Wimbledon, London since 1877.
The tournament takes place over two weeks in late June or early July, but if you're unable to make it in person, William Hill covers a wide variety of sporting events including Wimbledon – which offer Gentlemen's and Ladies Wimbledon Singles odds.
Interestingly, Wimbledon is the only broadcasted sport that has absolutely no sponsored advertising around the courts.
7. St. Andrew's Link, Scotland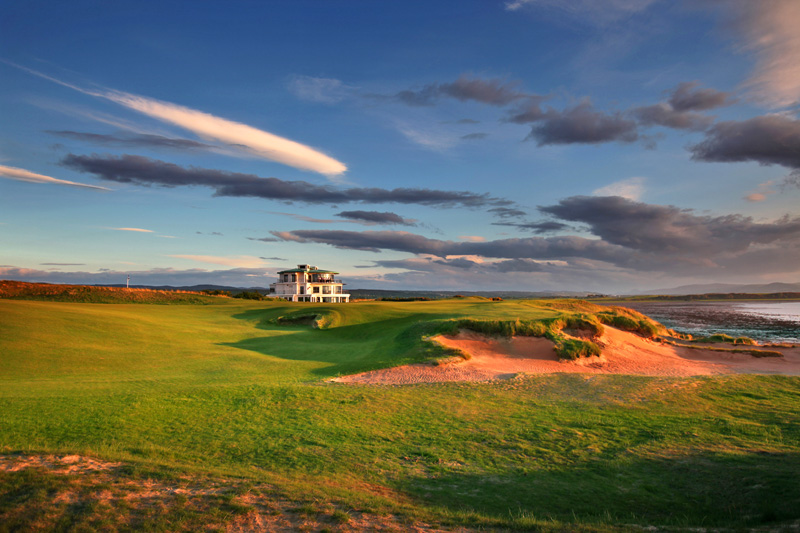 The Old Course at St Andrews is one of the oldest golf courses in the world.
It is a public course over common land in St Andrews, Fife, Scotland, and is held in trust under an act of Parliament.
St Andrews is considered by many to be the "home of golf" because the sport was played here for the first time in the early 15th century. Golf was even banned for a short time, because young men were playing too much golf instead of practicing their archery.
6. Tour De France
The Tour De France is an annual multi stage bicycle race primarily held in France, that began in 1903, and only ceased to run during the World Wars. Le Tour is not only popular in France itself, but widely known throughout the rest of the world.
The event made National news in the US, thanks to Texas Native, Lance Armstrong.
5. The Summer Olympics
Every four years since 1896, the world celebrates the Summer Olympic Games, at a dedicated and pre-bid for location throughout the world. The last Games were held in London, England in 2012, and will be held in Rio de Janeiro, Brazil this summer of 2016.
Summer Olympic sports range from running, cycling, diving, gymnastics, swimming, and track and field, through 42 different events.
4. Superbowl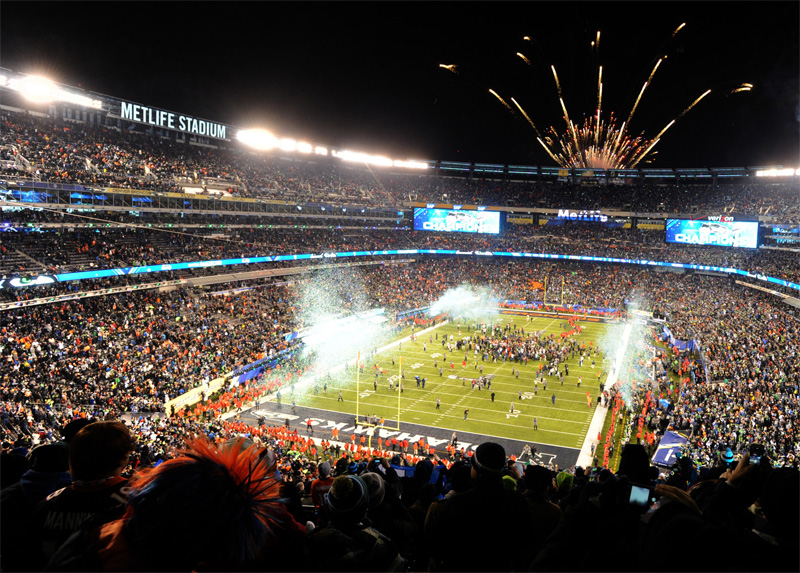 Arguably one of the biggest and most popular events in sporting history, is the American Superbowl of the National Football League. Even if fans are unable to attend the game in person, they go all out with home Superbowl viewing parties, complete with intensive culinary spreads and spirited costumes.
The Superbowl is probably considered to be the most celebrated sporting event of the year.
I still wish I had made it to the Superbowl in Seattle ;]
3. Wrigley Field, Chicago
Wrigley Field is a baseball park located on the North Side of Chicago, Illinois, and it is the home of the Chicago Cubs.
It is now over 100 years old, and is one of the most iconic places in American baseball history. Any true baseball fan hopes to set foot in Wrigley Field.
2. The Winter Olympic Games
I've personally been lucky enough to have attended the 2010 Vancouver Winter Olympics with my best friend Kathleen, and we made a plan to travel to every Winter Olympics around the world after that.
We didn't make it to Sochi, but the next upcoming Winter Olympics will be held in Pyeongchang, South Korea, and I would love it if we were both able to get there.
As a Canadian, I am always more excited for the Winter Olympics than I am for the Summer Olympics.
1. Toronto, Canada
Obviously, Toronto itself is not a sporting venue, and it's a place that we actually visit fairly regularly, but we all agreed that it is one of the best sports cities in the world–especially for hockey.
With the Hockey Hall of Fame and the Roger's Centre (home of the Toronto Maple Leafs), both within walking distance of the Air Canada Centre (home of the Toronto Raptors) and BMO Field (home of the TFC), it is a sports Mecca.
What sporting event or venue in the world
would you like to visit?