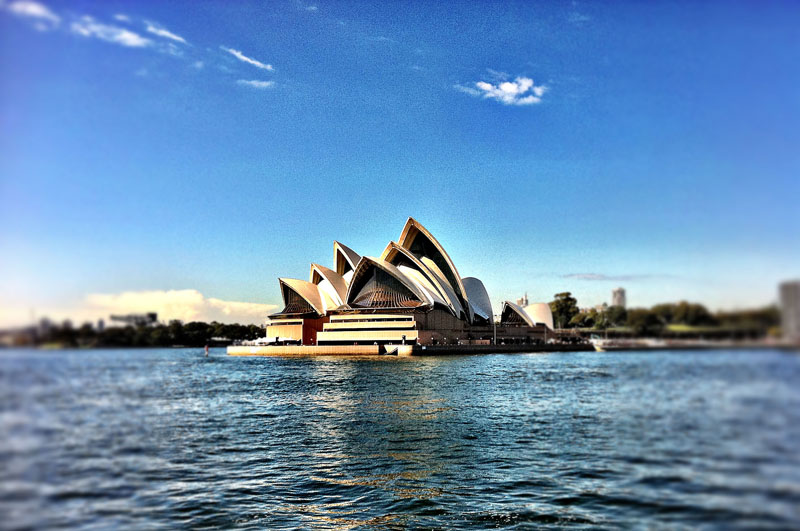 Putting yet another shrimp on the barbie, having a larger in the sun and keeping an eye out for any kangaroos that might cross your path – thankfully there's more to Sydney Australia than these well-worn tropes.
Read on to find out what you should be getting up to once you've finished that shrimp dinner.
Sydney Harbour
Sydney Harbour is one ginormous blue playground, buzzing with ferries, yachts, launches and kayaks. Laze on a chartered yacht moored in one of the bays or kick back on a cruise vessel departing from Circular Quay or Darling Harbour.
Once darkness is fully upon you, head to Mrs Macquarie's Point. Located against a backdrop spanning the Opera House, Harbour Bridge and city skyline, the OpenAir Cinema is a cinematic experience quite unlike anything you've seen before.
Leading local caterers create a harbourside restaurant and bar filled by patrons from early evening. By 7.00pm, a full hour before screenings kick off, more than a thousand patrons are at the Event, wining, dining and enjoying the vibrant ambiance.
At nightfall, a massive three storey high screen is hydraulically raised from the harbour. A 1,900 seat grandstand with surround sound and premiere screenings, this is truly an unrivalled cinematic experience.
Ivy
Justin Hemmes' multi-level, multi-venue uber-club is a beast of the Sydney night life scene, there's no denying it.
Enter through the Angel Place laneway and saunter past French bar and bistro Felix for a dry Martini and a Reuben sandwich, or head directly across to Ash Street Cellar for a glass of wine and some tapas.
Even the bathrooms are their very own party, with doors that only occasionally lock, slowly turning mirror balls and enough room to do your business with at least four on-lookers (if that's your idea of a good time).
Ivy Change Room is the club and bar attached to the bathrooms where Friday hip-hop nights and Pacha Saturdays transform the space into yet another area to take the party – and you don't even need to get out of your swim shorts. Keep climbing to level six, if you've got clearance.
This is an invitation-only members lounge, with free-flowing salty Margaritas and yes, a hot tub that could easily accommodate at least five Hiltons and a Lindsay Lohan.
The Star Casino
If it's a late night thrill ride to the crack of dawn you're after, look no further.
The famous Star Casino, notorious for their huge collection of casino games and their very rewarding player loyalty scheme, will ensure this venue surpasses your wildest expectations. Let's start with the main attraction, it's a simple proposition. 20 Poker tables. One room.
Find the game for you, 24/7. With a dedicated Star Poker area on the main gaming floor, poker at The Star offers you cash and tournament games to suit every level of poker player.
Vivid Sydney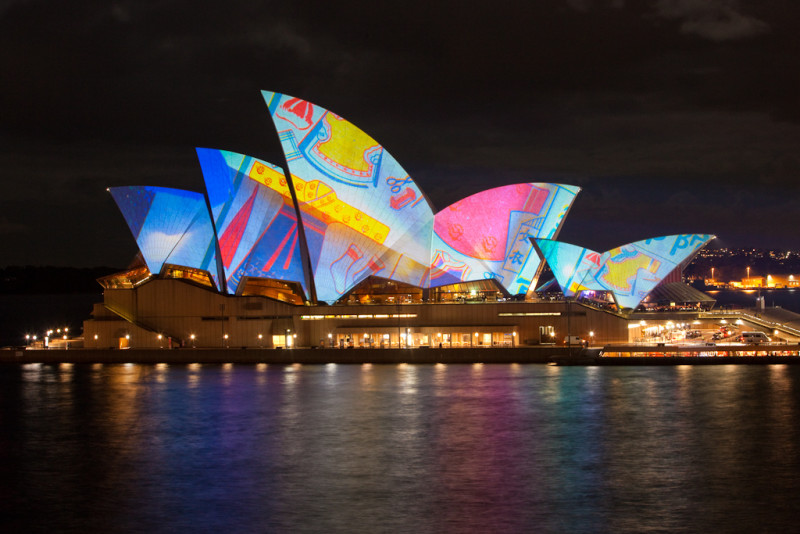 Once every year Sydney is transformed into a spectacular canvas of light, music and ideas when Vivid Sydney takes over the city after dark from 24 May – 10 June.
Bathing the city in creativity and inspiration, Vivid Sydney highlights include the rightly popular immersive light installations and projections; performances from local and international musicians at Vivid LIVE at Sydney Opera House.
Australia's own creative innovators The Spinifex Group will take to the Sydney Opera House sails with a newly commissioned artwork, transporting audiences through a playfully projected journey that will celebrate Vivid Sydney's light, music and ideas in an immersive new way.
NYE on the Harbour
NYE On The Harbour has secured it's position among Sydney's elite NYE soirees, and it's no exaggeration to say it's an event that's famous all over the world.
One of the hottest tickets each year and consistently selling out as it showcases lineups usually reserved for much larger venues as it flaunts it's prime waterfront location, sprawled across both floors and extended out onto the pier.
State Theatre
The State Theatre is without doubt a truly magnificent and unique building. Its importance has been recognised by The National Trust of Australia that has classified it as "a building of great historical significance and high architectural quality, the preservation of which is regarded as essential to our heritage".
Alongside other Sydney icons, the State Theatre occupies a magical place in the hearts and minds of generations of its patrons. The State Theatre's palatial interior features artworks and fixtures of rare significance.
The Dress Circle gallery houses artworks by major Australian artists including William Dobell and Charles Wheeler. Located in auditorium is the Koh-I-Nor cut crystal chandelier, the second largest on earth, weighing over four tonnes.
The Hayden Orpheum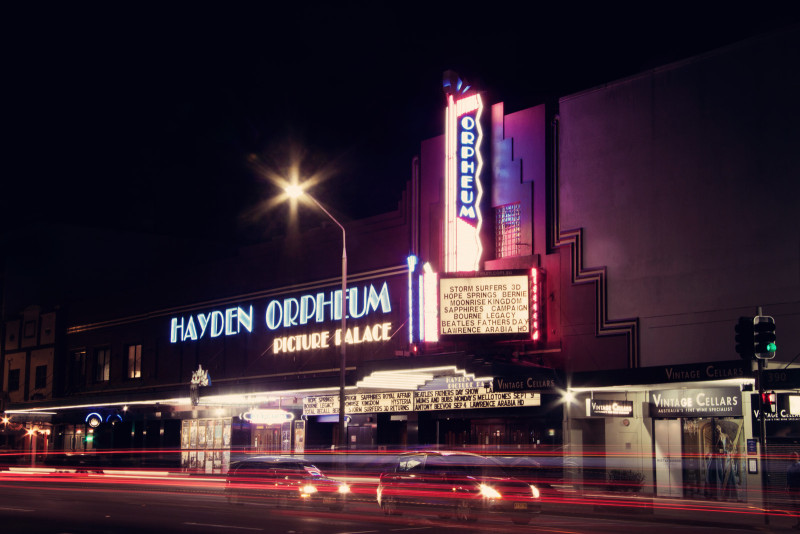 The Hayden Orpheum has six screens, all state of the art equipment.
But the looks of each cinema are where it really comes into its own, each screen is a tribute to an individual Art Deco or Modern style.
The main and largest auditorium is The Orpheum, and the others all bear names of popular cinemas from The Golden Age – such as The Arcadia and the Rex.
Private skywalks at Sydney Tower Eye
Sydney Tower Eye is now offering a private experience to see Sydney's skyline with these private tours of their Skywalk.
You'll get your own dedicated guide who will personally take your through the sights of Sydney.
The Sydney Festival
The Sydney Festival is legendary for Florentijn Hofman's five-storey tall inflatable rubber duck, and thus Sydney and you the visitor are likely to rejoice that it's coming back to patrol the waterways.
Last time it was in Darling Harbour, now it's navigating the Parramatta River to its new temporary home between Pavilion Flat and Government Farm.
Not only that, Sacrilege, an inflatable installation – or, as we know it, bouncy castle – that replicates Stonehenge is also something to look out for. You can leap and cavort on it– exactly as druids did in times of old.
The World Bar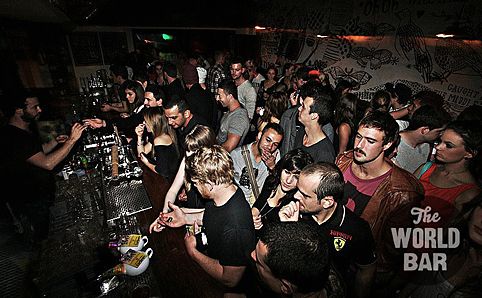 The World Bar is known as the Best Club for Teapots. Yes, this probably sounds a little ridiculous, but it's true. World Bar serves cocktails in a teapot with plastic shot glasses to share between people.
It's a fun drinking experience, despite the fact that the actual cocktails within the teapot aren't the greatest. World Bar can be tracked down at the iconic Kings Cross.
This nightspot is open every day of the week for different events, which is rather unusual for a nightclub.
It can get quite packed, so be prepared to queue up at the bar and be ready to bump elbows and buttocks when you're popping moves on the dance floor.