1. Go to Asia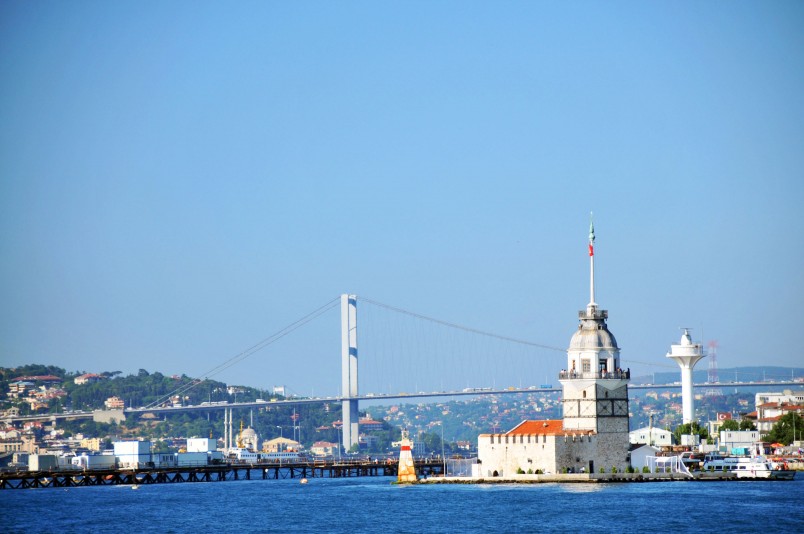 It's as simple as hopping on a boat, and there are plenty of them in Istanbul. Ferry, cruise, private or river taxi; take your pick. It's a matter of minutes between exiting Europe and entering Asia. Either side of the river is really not that different, but it sure feels different to think that you're on a completely new continent.
2. Get Lost in the Grand Bazaar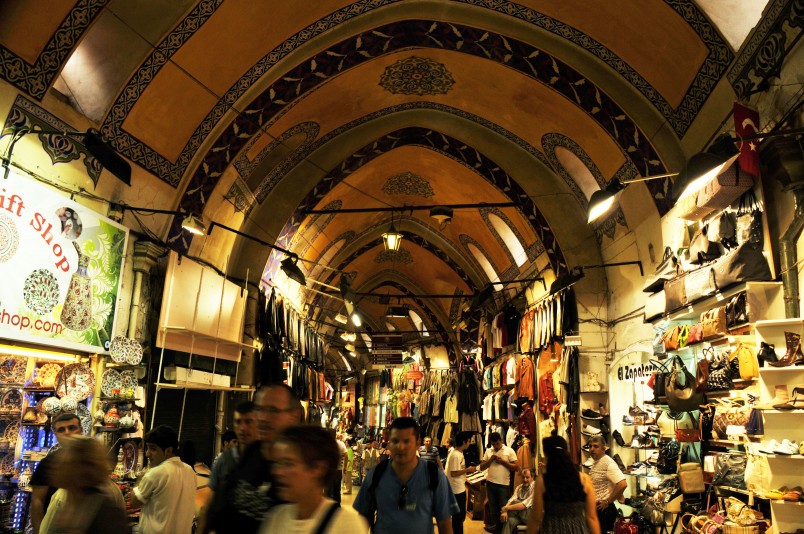 This is easy. Take three rights, two lefts, turn around and then try to go back. Suddenly you're smack dab in the middle of a thriving Turkish labyrinth that is yelling at you to buy a scarf because it would look pretty on your neck (you too, boys). while getting lost may sound daunting, the Grand Bazaar is the perfect place for it. So de-navigate yourself, relax, and enjoy.
3. Take a Day Trip to Princes' Islands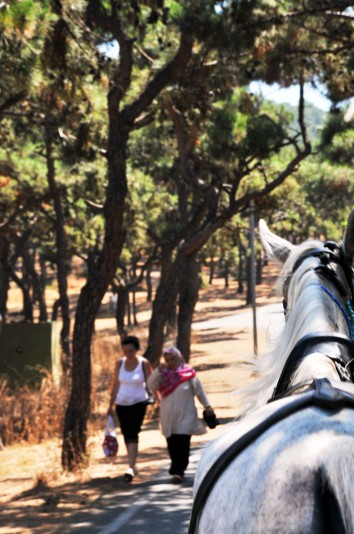 Ferries leave directly from the main ferry terminal on a regular basis, and the fares are pretty cheap. The Princes' Islands are a completely different atmosphere than Istanbul, and you will feel like you somehow teleported to Southern Turkey. It's the perfect escape from the stress of the city and easily accessible. The horse drawn carriage rides around the Islands are the best way to see it, because you can hop off part way through and have a picnic overlooking the Sea.
4. Drink Tea on a Rooftop Shisha Cafe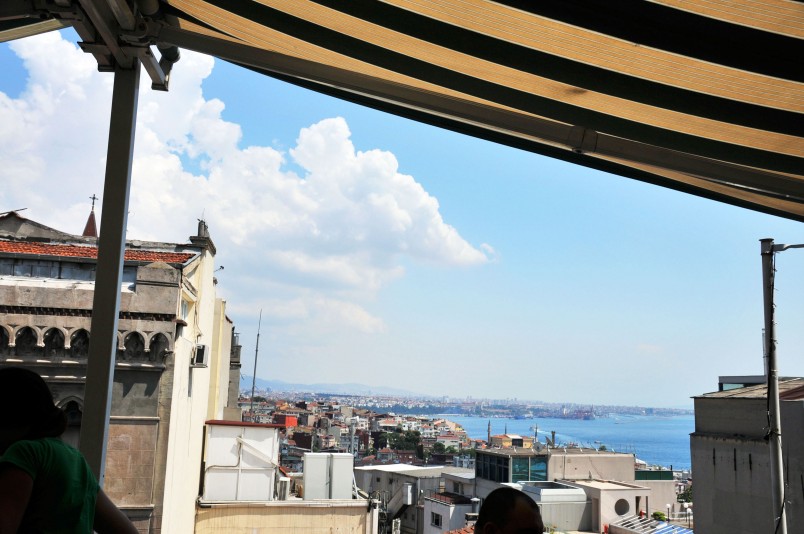 Drinking tea is a staple in Istanbul, but drinking it on a rooftop shisa cafe is even better. These cafes are little known to tourists, and are usually not advertised on the ground below. If you are lucky enough to travel with a local, ask them to point out where you could find one. Climb a dark stairwell to a beautiful little terrace above the city. Order some Nargile (Turkish shisa), a glass of tea, and enjoy the afternoon.
5. Shop in Taksim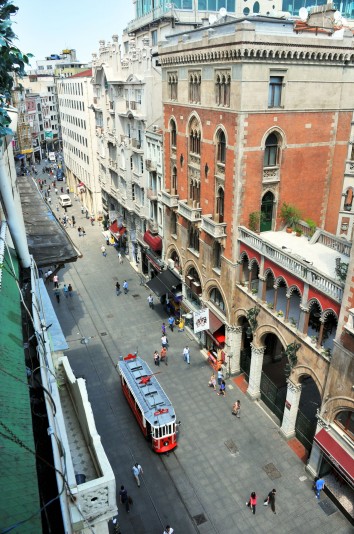 There is a ton to do in Taksim, but it's also a great place to shop. The street is lined with shops and boutiques, as well as mainstream brands and labels. There are clothing stores, book stores and just about everything in between. For those hoping to save money–I would suggest window shopping. Check out a previous post on the top ten things to do in Taksim.
6. Cruise the Bosphorus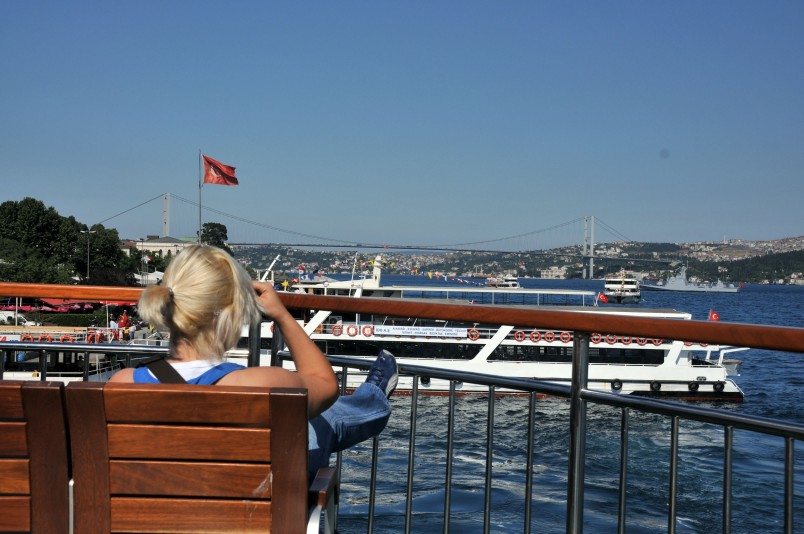 One of the best way to see the city is from the water. Cruise tours go up and down the Bosphorus, to give you a full Istanbul experience all in the matter of an hour or two. You will see all the main sights, and then some. Most cruises travel all the way up the river to lesser known neighbourhoods and destinations. Totally worth the price, and a must for your Istanbul adventure.
7. Go Underground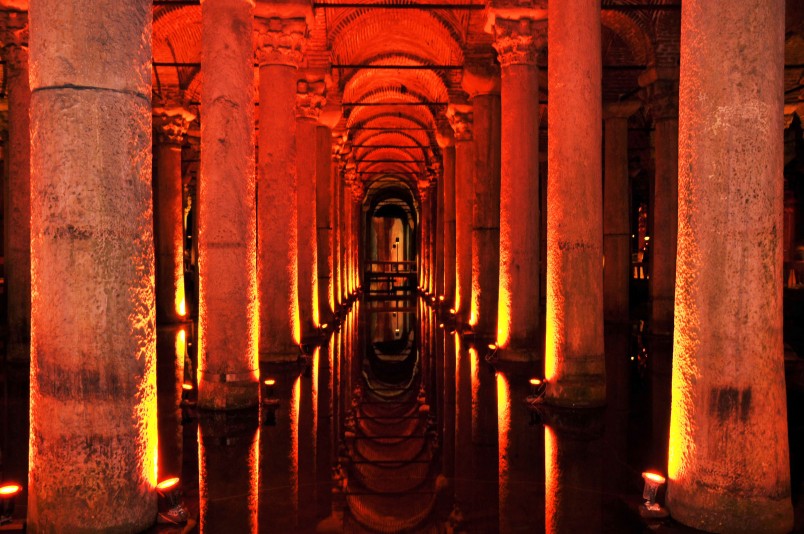 First, head to the Basilica Cistern, or the "Yerebatan Sarnici". This is one of the most beautiful places in all of Istanbul. Again, this is something that is well worth the price and an absolute must on any trip to the city. It is another lesser known tourist attraction and probably one of the coolest places you will see in your life. Bring a lowlight camera, but forget your tripod at home, because they will not let you take it inside.
Another notable place to visit is the metro station called Tunel. It is the second oldest metro station in the world, and pretty interesting!
8. Visit the Mosques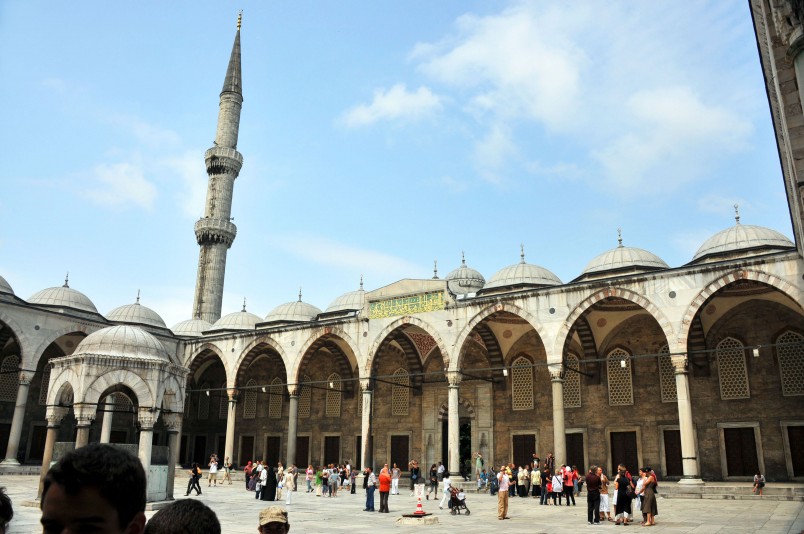 This may seem like the most "touristy" option of Istanbul activities, but it is also one of the most necessary. How can you travel to Istanbul and not at least go look at the mosques. If you have to choose just one, go inside either the Blue Mosque (Sultanahmet Camii), or Hagia Sophia (Anyasofya). The interior of the blue Mosque is literally quite breathtaking. Enjoy a little silence and reflect on the rest of your trip; leave your shoes at the door and wear a shall over your head.
9. Explore the Walls of Constantinople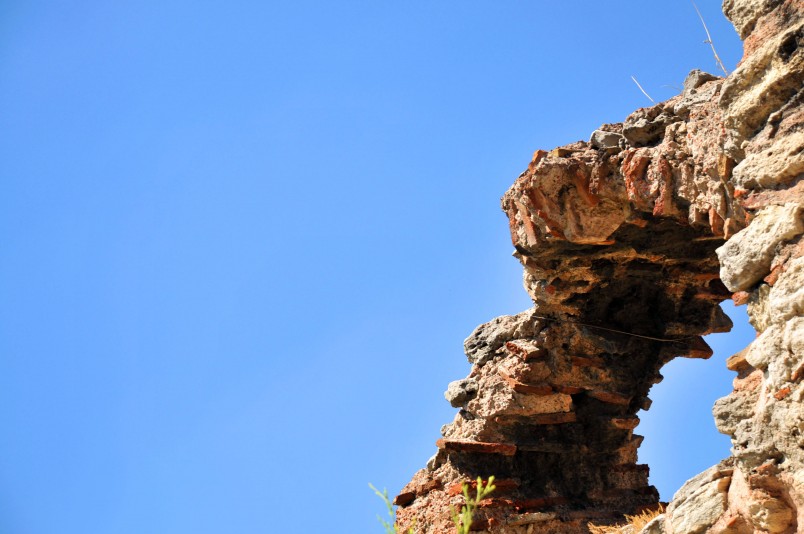 Whether you're into history or not, the Walls of Constantinople are a rather intriguing locale. They were built to fortify the ancient city of Constantinople (present day Istanbul), and many parts of the wall still stand today. They are in surprisingly good condition, considering what they have been through, but it is really neat to see the parts that have been damaged. Plenty of tours can take you around the city, or you can simply explore them on your own, by foot.
10. Watch the Sunrise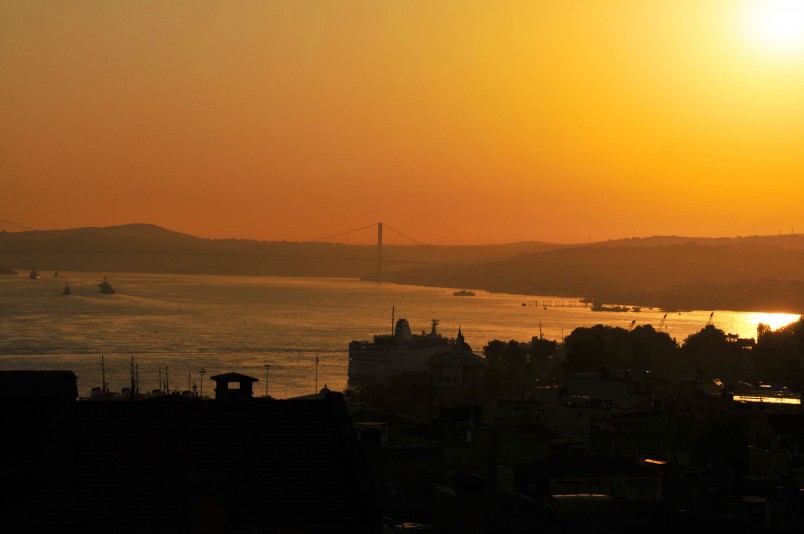 Obviously, this is possible from any location, but you will benefit from finding an elevated spot with a view of the Bosphorus. Check online to figure out what time the sun will be rising that day, and set yourself up with a chair and your camera. The sun seems to glow and orange firey red colour in this part of the world, and Istanbul set a blaze beneath it.
The best locations to watch from are highlighted in the box below.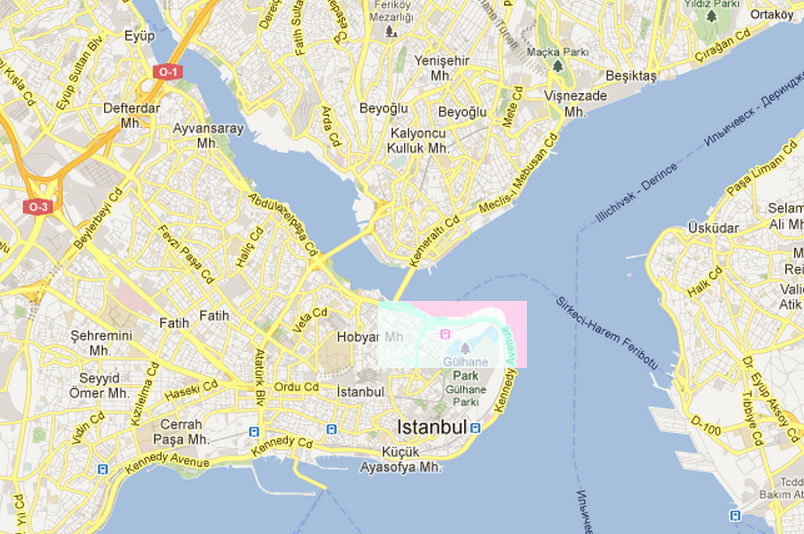 —
I experienced all of these things first hand, and found them to be the most memorable parts of my entire trip. A couple of them are a little "touristy", but overall you will leave feeling like you truly experienced Istanbul.
If you manage to get all of this done, here are a few more unmissable experiences in Istanbul: Drink tea on a ferry, climb Maiden's Tower, drive across the Bosphorus Bridge, watch the sunset, go for a drink in Bebek, See the city from above, shop in the spice Bazaar, check out Miniaturk, eat street corn, go to a nightclub, and visit Topkapi Palace.
The possibilities of things to do in Istanbul are endless, and you're going to absolutely love it. I promise.