My recent post about the Top 10 Things NOT to do in Jasper, Alberta seemed to cause a lot of controversy and confusion. I fear that I may have upset some locals, by understating my thoughts, and not fully explaining how much I really love Jasper. I spoke of high prices and wild animals, when I should have been emphasizing all the amazing qualities that Jasper has to offer. So, here I go… (including a couple of repeats, as I still want to rave over these awesome adventures!)
1. Take in the Scenery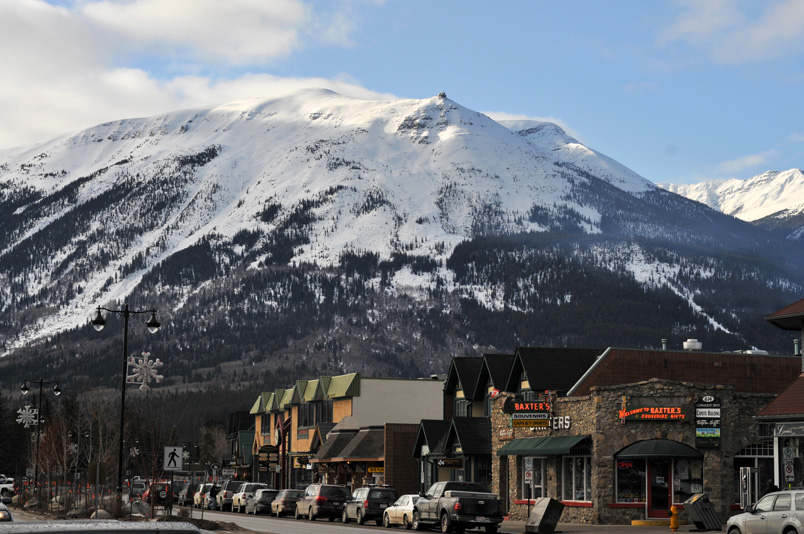 The greatest thing about Jasper, is that you don't even have to leave town to "get out of the city". Stretch you neck back, do a little swivel, and you pretty much have a 360 degree of the breathtaking mountain-scape. Ranges to the South-east are a shadowy blue, and peaks to the North-west and capped in snow (and the tiny Tramway in the distance). Elk commonly trot through town, and the rest of the area is buzzing in wildlife. Jasper is a photographer's dream World, and once you go there, you may never want to leave.
2. Drive down the Columbia Icefields Highway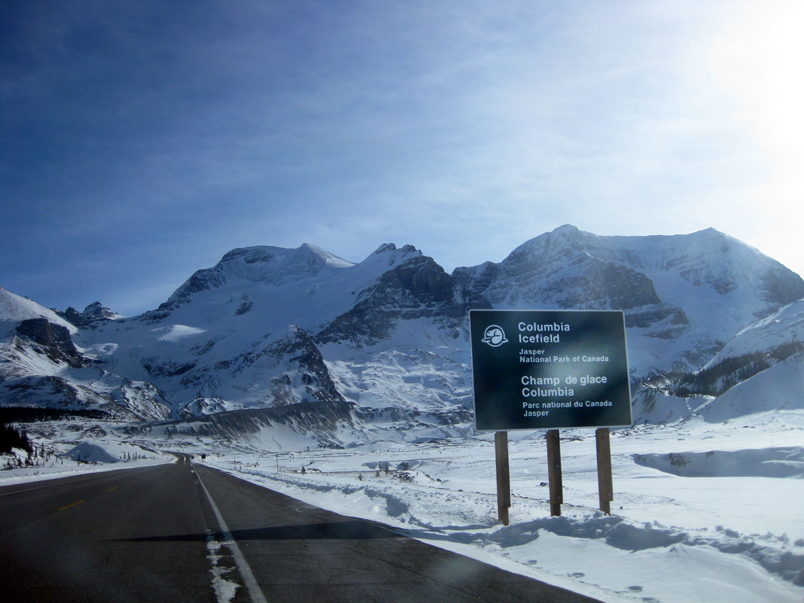 One of the best things about Jasper is that it is situated in the heart of a National Park. At any given time, you are only minutes away from pristine natural beauty and glorious mountain highways. Head South on the Columbia Icefields highway, and you will soon be caught up in the most memorable road trip of your life time. It is easy to drive all the way to Banff, or just spend a few hours exploring all the road side attractions, like frozen/thundering waterfalls or an enormous glacier. Mountain-goats-a-plenty; there will be no room for boredom in your day if you take advantage of the Columbia Icefields close quarters. You can rent with Avis for about $150/day.
3. Maligne Rafting
If a picture if worth a thousand words, than this video must say a lot. Maligne Rafting Adventures is Jasper's premier rafting company offering more rivers, more trips and more variety than any other company in the Canadian Rockies. River Rafting is a great way to experience the
thrilling mountain lifestyle
that Jasper has to offer. Rafting certainly offers a
different view
than what you see from your car, so strap on that life jacket and give it a try!
4. Hiking Tours
Jasper National Park is famous for its
abundant wildlife
and numerous, picturesque hiking trails. There are plenty of hiking tours to choose from in Jasper, the problem comes in deciding on which one! Overlander Trekking & Tours can help you make the most of what Jasper has to offer. With over 1300 kms of day and overnight trails to cover, they make the most of the Jasper back-country. Yamnuska Mountain Adventures have offered mountaineering, ice & rock climbing, backcountry skiing and trekking experiences in the Canadian Rockies for over 30 years, and offer trips, programs and courses from beginner to expert level. Tie those laces tight, and
set out on the trails
!
5. Rent a Bike
One of the best things about living in the mountains, is that eco-friendly lifestyle. Jasper locals and visitors love that time of year when they can bring their bike back out of storage and hit the pavement. If you're passing through without your wheels, don't worry! Freewheel Cycle Jasper will rent you a bike for hourly and daily rates starting at only $12!
6. Go Shoppng
Down-town Jasper offers many unique, speciality and souvenir shops of various styles. If you're planning on picking up travel trinkets for your friends and family, you should seriously consider doing it here. With an array of "animal hats", "Jasper Girl" T-shirts, dream-catchers, wolf carvings, fancy dishes, Canadian Mountie gear and postcards, there is something for everyone! Aside from souvenirs, there are plenty of clothing shops and stores geared toward mountain living. There's no end to good shopping in this town, and with the great sales, no reason to stop!
7. Ride the Tramway
The Tram Way picks you up at the mountain's base, and lifts you up to the mountain's peak. Jasper Tramway is the longest and highest guided aerial tramway in Canada, and the only guided aerial rope-way in the Canadian Rockies. Tickets are about $30 per person, and include a two way ride, and 360 degree mountain eye candy. Standing at the highest point, visitors are provided with unprecedented views of the six mountain ranges glacial fed lakes, the braided Athabasca river, and the town of Jasper itself.
8. Go to The Other Paw / Bear Paw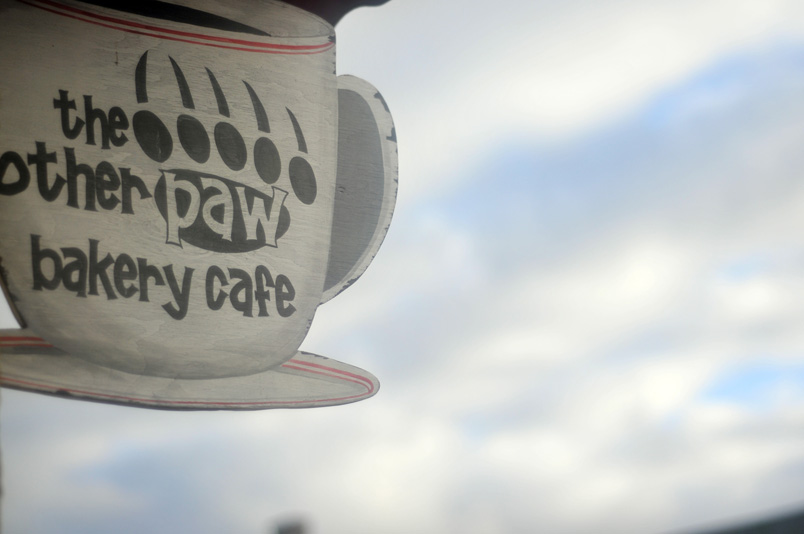 The first establishment that I ever entered in Jasper, was the Other Paw. My friend and I sat down for some warm drinks, and spent the next hour or so deciding what to do. We returned here everyday, and it was also the last stop we made before leaving. My second trip to Jasper (in transit) was again, spent at the Other Paw. There were super friendly ladies behind the counter, and didn't mind us taking up most of the window seats with our large bags and mess. There is just something about the place that gives me a really peaceful feeling, and is a great way to spend a lazy afternoon.
9. Stay at the HI Hostel
This is a personal favourite for me, I loved it there! I've been to a number of HI Hostels around the World, and this was by far my favourite one! The staff were super friendly and got us involved in all kinds of crazy activities, and the beds were comfy. The hostel has an amazing common area, with too many books to choose from, and all kinds of games to play. There are different kitchen stations with enough room for lots of people to cook at dinner time, and plenty of seating areas. There's a large porch out back, and even "igloos" in the winter! I especially liked that I saw solar panels on a little cabin beside the main building.
10. Plan a Return Trip!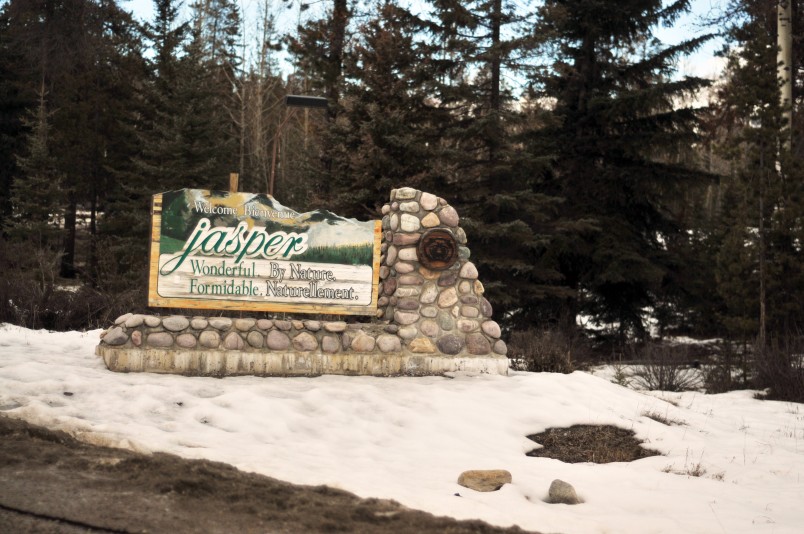 Jasper should be seen during (at least) two times of year; it needs to be seen in both Winter and in Summer. Winter-time Jasper boasts a skier/snowboarder dreamland, and provides magical snowy landscapes. All winter activities become available, such as snowmobiling, dog-sledding, ice fishing, ice hiking/climbing, and of course skiing and snowboarding. Summer-time Jasper is equally as beautiful and allows better visitations to nearby attractions like Athabasca Glacier or Maligne Canyon. Melted glacial lakes are one of the best features, with light aqua pools of sparkling ice water. If you made your visit during winter, come back in summer, and vice versa.