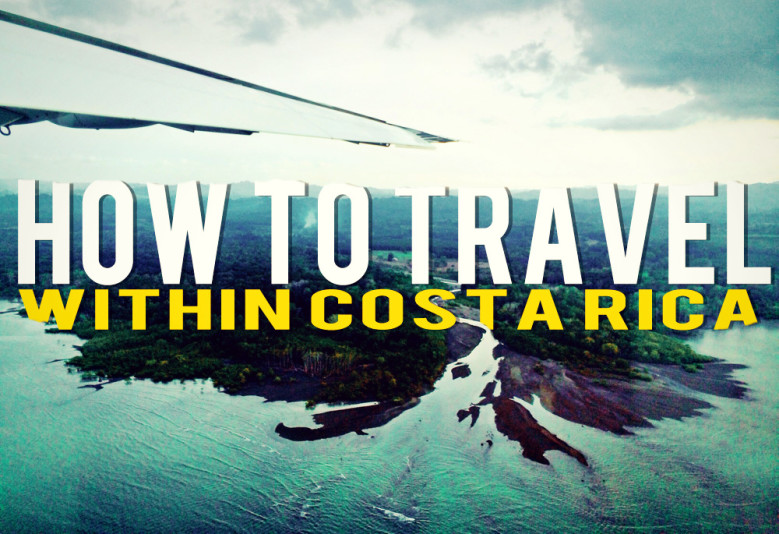 Obviously, I didn't have to spend a moment considering transportation options during my tour with Contiki, but I still had another three weeks in the country after the tour, so I needed to figure out a way to get from place to place. Especially, as I would be travelling long distances, to some fairly remote locations.
I usually take the cheaper option when travelling solo, but I ended up taking the easiest routes on this trip, as public transportation in Costa Rica tends to be a little.. relaxed.
Here is how I made four different legs of my journey:
Leg 1: San Jose to Puerto Jimenez
Option 1: 10 hour bus ride
Option 2: 50 minute flight
I went with option 2, and flew with Nature Air.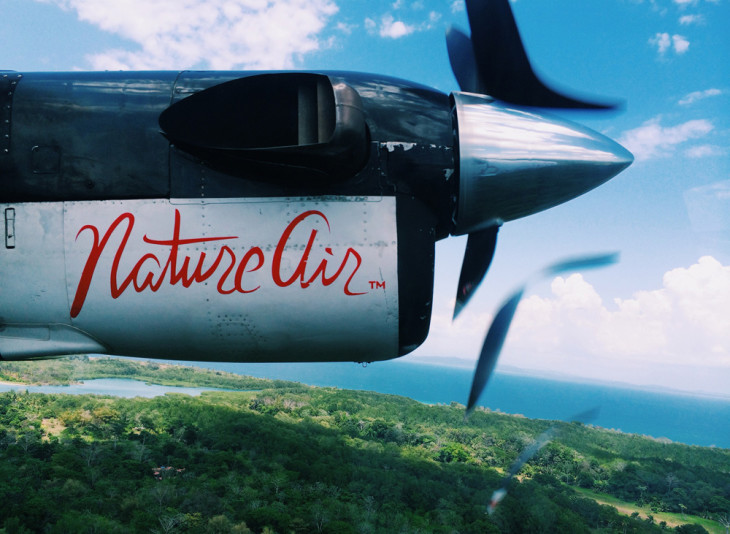 Nature Air is the world's first certified carbon neutral airline, and helps support reforestation and conservation programs to help combat the deforestation in Costa Rica.
Nature Air voluntarily compensates 100% of its carbon emission through the preservation of tropical forests in Costa Rica's Osa Peninsula. The company offsets more than 6,000 tons of carbon dioxide annually through the purchase of local carbon credits that help conserve one of the region's most biologically diverse regions. Since 2004, Nature Air has helped protect more than 350 hectares of privately owned forests. In addition, Nature Air managed to decrease its carbon output by more than 7% through improvements made in their operations, scheduling and flight plans.
Nature Air was named Geotourism challenge winner by National Geographic in 2009.
So, not only was I taking the easier option, but it was the environmentally friendly option. I could travel with ease and feel good doing it.
Checking in was simple, as Nature Air has their very own counter which didn't have a single person in line when I arrived. Then it was straight down to boarding, where a bus zipped us right over to the plane. With only ten passengers, we were boarded and off the runway in no time.
There were a few bumps as we flew through some pretty dark storm clouds, but I didn't feel unsafe for a moment. I knew the little guy would get us where we needed to go. It was a pretty exhilarating feeling to sit right behind the pilot, within reaching distance, and watch the entire flying process right from my own seat.
It is often not only easier to fly in Costa Rica, but sometimes the only option in a country filled with completely remote communities. Where it would have taken an 8 hour drive, or 10 hour bus to get to the Osa Peninsula, I was able to spend more time at my destination enjoying the sunshine, rather than sitting in a bus all day.
Obviously, it was the better decision.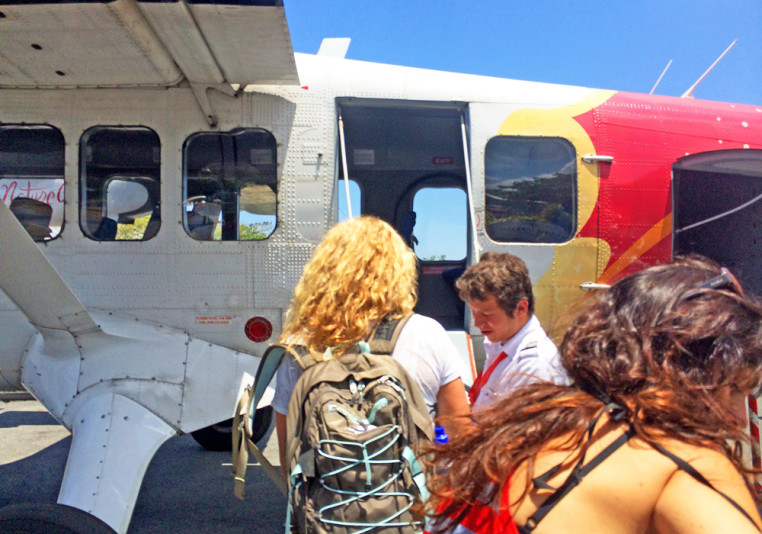 Leg 2: Puerto Jimenez to San Jose
Option 1: 10 hour bus ride
Option 2: 50 minute flight
I went with option 2 again, and flew with Nature Air for the second time.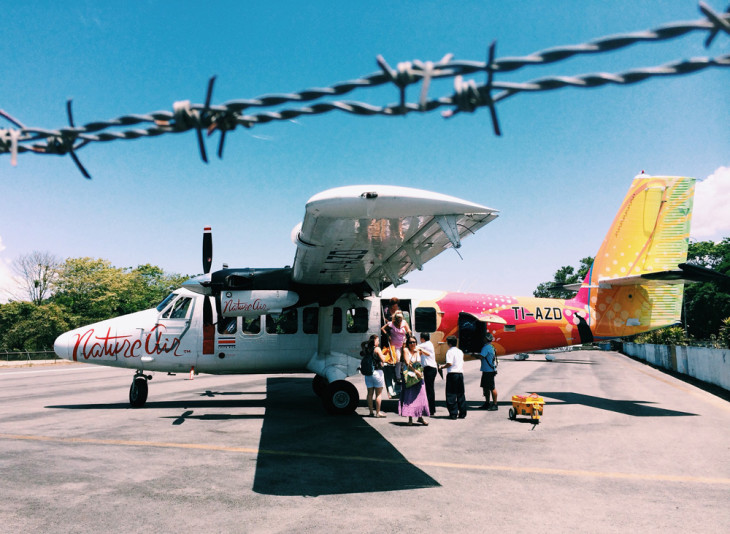 This time was even easier. The airport in Puerto Jimenez is so tiny, that it's basically just comprised of a large room with two small offices for the only airlines that run from it, one being Nature Air. I stepped up to a desk, placed my bag on a mobile scale and sat myself down at a fold up card table in the main room.
There was no security, just a computer and an airplane. Simple, and it added to the feeling of adventure. It was definitely off the beaten path, and I liked it.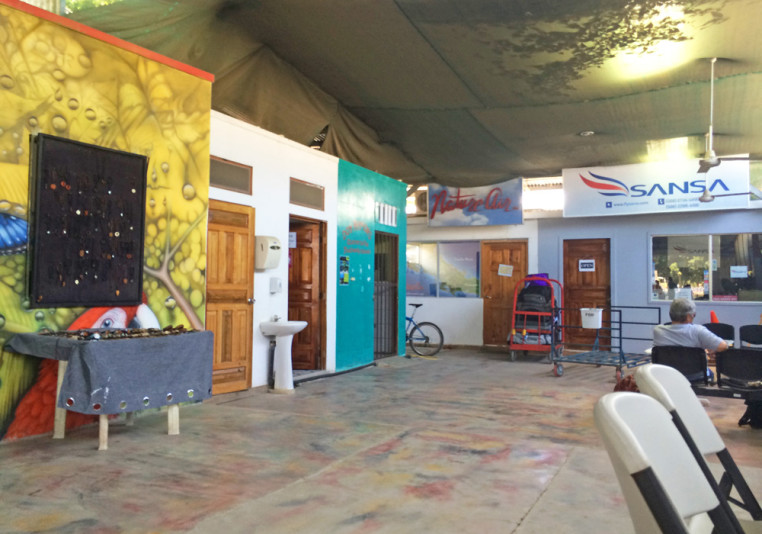 There were no storms clouds on this flight and it was as smooth as butter. Butter with an awesome view.
Leg 3: San Jose Airport to Jaco
Option 1: 4 hour public bus ride
Option 2: 1 hour car ride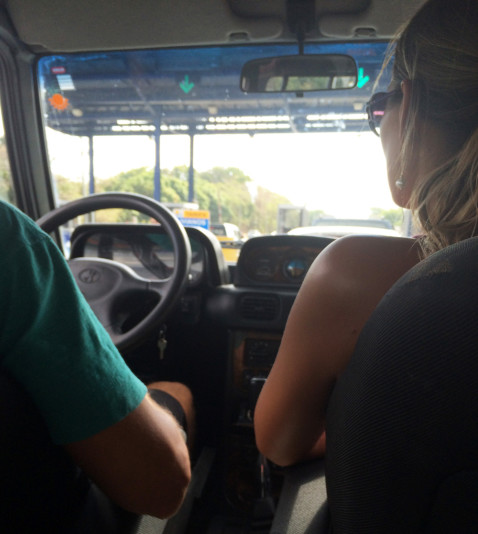 I went with option 2, and arranged a ride with my AirBnb hosts that I would be staying with in Jaco. There was an extra charge, of course, but this was a case where I decided spending a little extra was worth it.
They met me at the airport, stopped at Walmart for me to grab some Guac & chicken, and continued on toward Jaco. They also wanted to show me the crocodile bridge at Tárcoles River near Carara Park, which was all kinds of awesome.
Leg 4: Jaco to San Jose City
Option 1: 4 hour public bus ride
Option 2: 1.5 hour private shuttle
I went with option 2, and rode with Morpho Vans.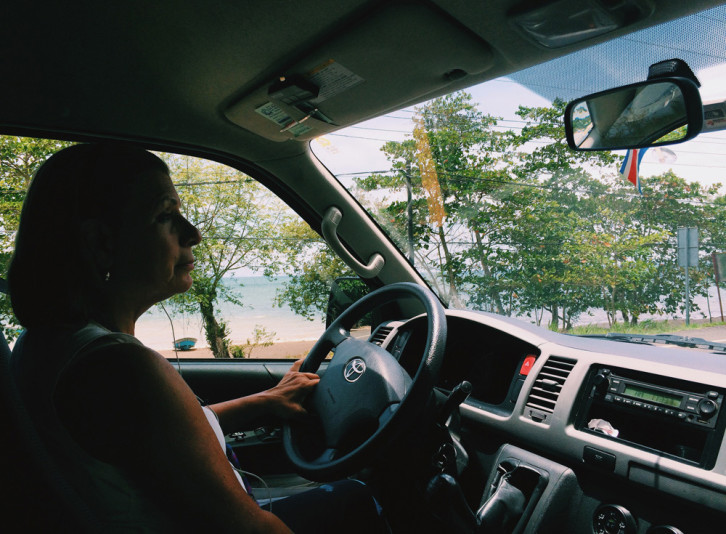 I first contacted MorphoVans by email, and received a reply within minutes. I thought perhaps they just happened to be on the office computer at the right time, but this speedy communication was kept up throughout the entire experience, even during evening hours when I was trying to smooth out my plans. I was already impressed with the company before even stepping into the van.
On my travel day, My driver, Dora, picked me up from Room2Board Hostel in Jaco and immediately made me feel at ease. Not only did I appreciate that they had sent a female driver for me, as a solo female traveller, but she was lovely to chat to during the 1.5 hour drive.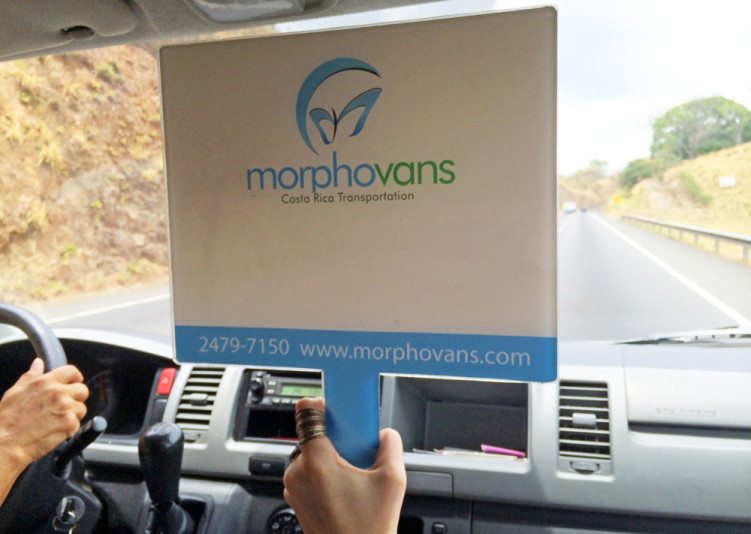 Dora pointed out different trees and fruits along the way, telling me about their different growing seasons and colour changes. She was super knowledgeable about the areas we passed through and had a story to tell about nearly every place.
She offered to stop for lunch, souvenir shopping or at the crocodile bridge for another look, and made it feel like she was showing me around as a family friend, rather than a customer.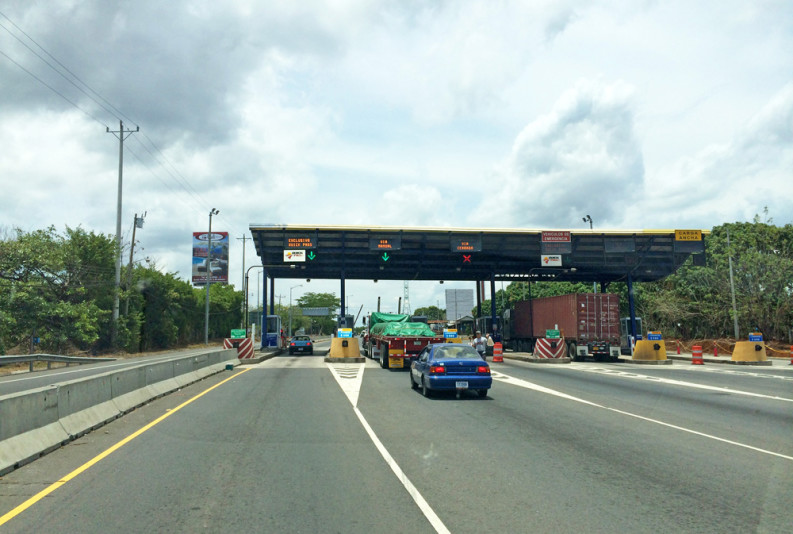 I sat up in the front seat, so the view was great and the ride was cool and comfortable. I didn't regret the decision not to take the public bus for a second, espeically when I arrived in San Jose 3 hours earlier than I would have. Dora delivered me right to the door of my hostel and told me that she was excited to read about my adventures on the blog, before giving me her card to keep in touch.
Simple and reliable door to door transportation for travelers in Costa Rica.
Morpho Vans is personal transportation at it's finest.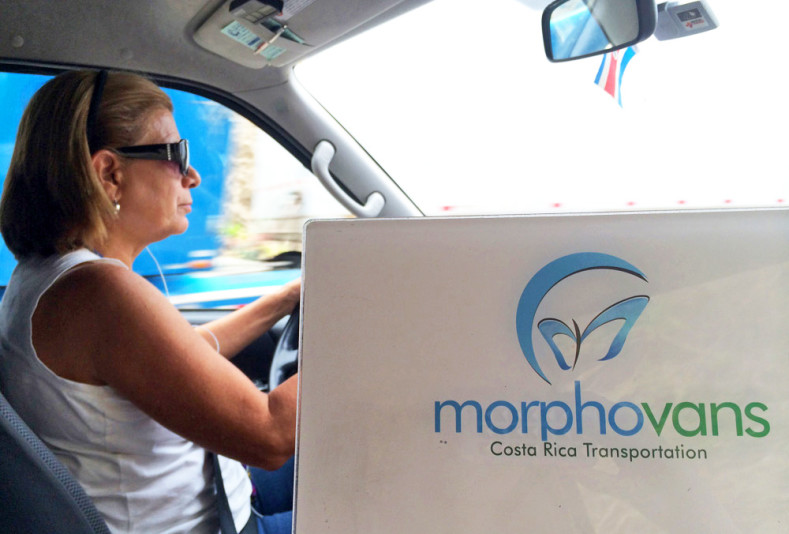 There are plenty of other ways to get around Costa Rica, including a slew of private shuttle and bus companies, but these are the experiences I had, and the companies that I truly recommend.
I certainly wouldn't mind giving public transportation a go; perhaps I will next time after a little more Spanish practise and an extended stay in the country.
 —
I was given a discount from Nature Air and
complimentary shuttle ride from Morpho Vans.
All thoughts & opinions are my own.