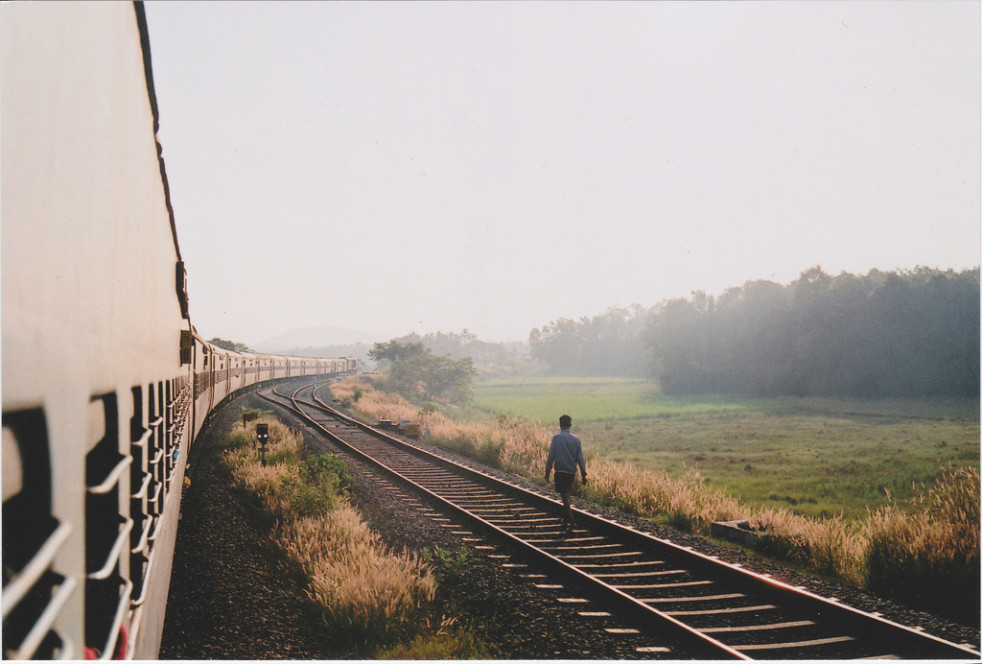 Before introducing today's talented photographer, I should start by announcing this new travelling photographer series that I plan to feature on the blog on a weekly basis. I will feature a new photographer each week, along with approximately twenty of (my favourite of) their images, some interview questions and of course a personal look at the photographer themselves.
I will not feature other travel bloggers, but instead photographers that I have found on Flickr and Tumblr, many of which I have been following since before I began blogging. I will feature photographers that I think deserve to have even more eyes on their work and whose images actually inspire me to visit the places they have travelled.
It is something that I have been thinking about doing for awhile now, but was only truly inspired to reach out to someone after looking at the following photos, thus why Alex is the first ever featured travelling photographer.
Meet Alex Bowler;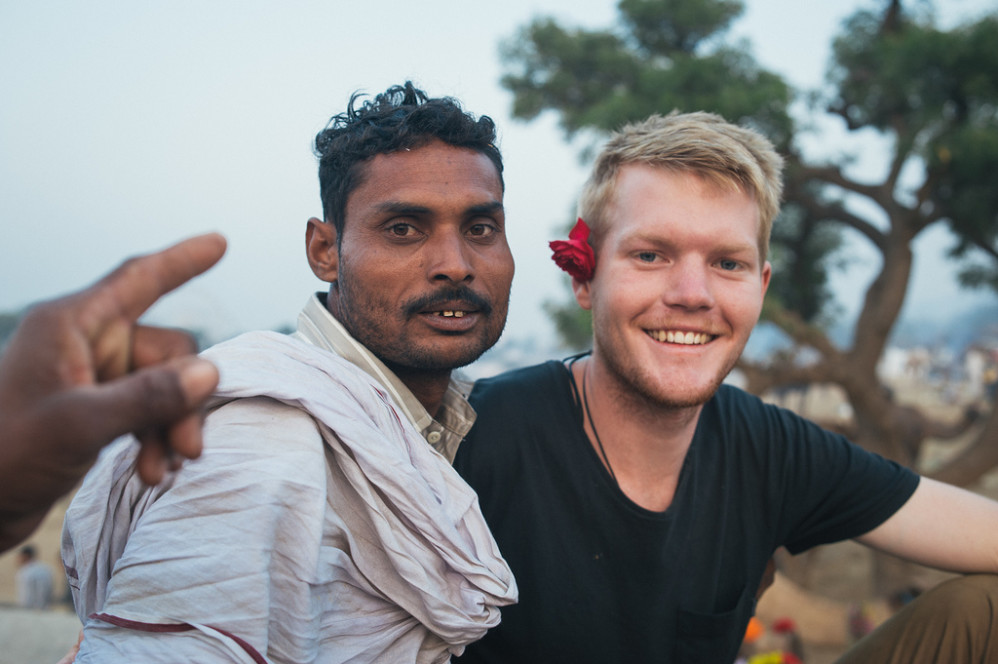 Alex is a travelling photographer from Brisbane, Australia. Alex studies chemical and biological engineering (insert impressed emoticon here) and takes photos in whatever spare time he can find. In 2012, he got sick of university and decided to take a semester off to go travelling in India. He spent four months roaming around the country with three close friends and absolutely no set plan. Understandably, it was one of the best trips he has ever been a part of.
When I first spoke to Alex he noticed that I am also a fan of train travel and sent me the image at the top of the page (which hadn't previously made it into his India set) and said
"There is nothing better than sitting out the door of an open train as the sun rises".
This is probably my favourite of his photos.
I took on the impossible task of narrowing down my favourite twenty images from Alex's India digital and film galleries, and here they are…
More about Alex;
1. What was the first country you travelled to?
I went to Japan when I was ten, but I don't remember much, just walking around and catching trains… something about not eating while standing up. I've been back twice since then and after all that time I still feel that I've hardly scratched the surface. Japan is a fascinating place and it would be a dream to spend 6 months or a year there just wandering around.
2. What is your favourite photo from India? 
Oh man there are so many great photos from that trip, ones that capture the hustle and the dirt or the surprising serene moments of stillness. We went to so many weird and wonderful places that I don't think I could pick any one, but this photo of my then girlfriend Zoe taking a photo in Rishikesh is special to me. There's something about merging the scale of the scenery, all the textures and the intimate moment of taking a photo that has kept it in my mind.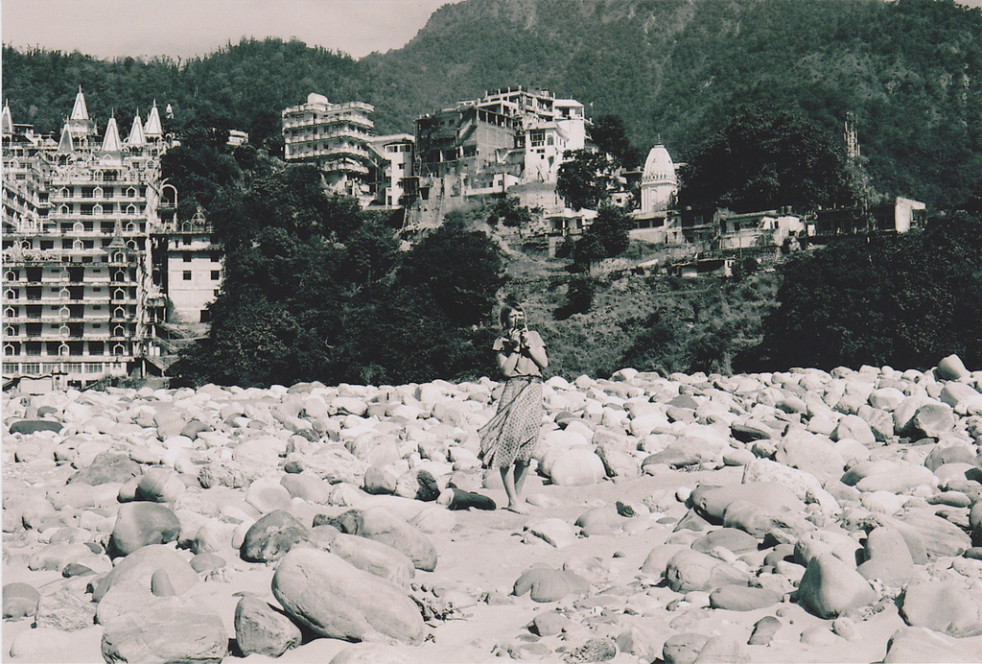 Either that or the photo of myself (I didn't even take it). It's just a nice reminder of how nice the people were and what a great time I had over there.

3. What is your favourite subject to photograph?
Anything in the outdoors I think. I've thought a lot about that and, yeah. Especially people fading into immense landscapes, that's good.
4. What kind of camera(s) and lens(es) do you shoot with?
Too many… here's a list:
Nikon D700
Nikon F3, F4 & F100
Bronica RF645
Ricoh GR1v
Rollei 35SE
Polaroid Land camera
I mainly stick to wide primes for shooting; at the moment I use the Nikon 24mm 2.8D, 50mm 1.4D & 50mm 1.8 AIS, 85mm 1.8D and a the Samyang 35mm 1.4. All the India photos were shot on my battered F3 with the 35mm or 50mm. Recently I bought a Ricoh GR1v which has an super clean 28mm 2.8 and fits right into my pocket. I have learnt so much from that camera and it's forced me to be a little more sly and less caring in the way I shoot. Worth every penny.
5. What was the most difficult shot to get in India? 
We went on a treck to the Gangotri Glacier at the head of the Ganges River. The terrain was so beautiful but we were completely unprepared for it in just about every way. I set off (for some reason) with only two blocks of freeze dried dates to eat on the track if that's any indication. Incidentally I've never really enjoyed dates since. It was a physical challenge and while the views were spectacular, there was a constant feeling that between tracks crossing land slide zones, drinking from sketchy mountain streams and sleeping on freezing monastery floors, we were uncomfortably close to destitution. Everything turned out alright in the end though and it was easily one of the best things I did over there.
All the photos I have from there are digital because the batteries on my F3 gave out (says something for mechanical cameras) and I couldn't find any fresh ones in the towns along the way.
6. Where was your favourite place in India, or your favourite moment?
The Pushkar Camel Fair. It's a week long festival where tens of thousands of people flock to this tiny town in Rajasthan. There was a comical amount of westerners there with cameras (myself included) but I had the best time. During the day the tens of thousands of camels would stir up a dust cloud over the city around all the stalls and merchants and each night the town would heave and sing with all the music, dancing, lights and oddly, theme park rides. We would rent motorbikes and go riding through the aqueducts around the city to the surrounding hills and smaller towns. It was like nothing else.
7. Where are you going next?
At the moment I'm trying to finish my degree as quickly as possible which has kind of sidelined travel plans for the next year or so. I dream of going to Turkey or Lebanon or doing that big trip through Japan and then some post grad work in another country. The sky is the limit.
—
Alex plans to create a book of his beautiful images in the future and I will be sure to update this post with a link when that happens. But, in the mean time, you can take a closer look here.
Find Alex:
Email : bowler.ad@gmail.com
Flickr : www.flickr.com/alexbowler
Tumblr : www.alexbowler.tumblr.com
Did Alex inspire you to want to travel to India?