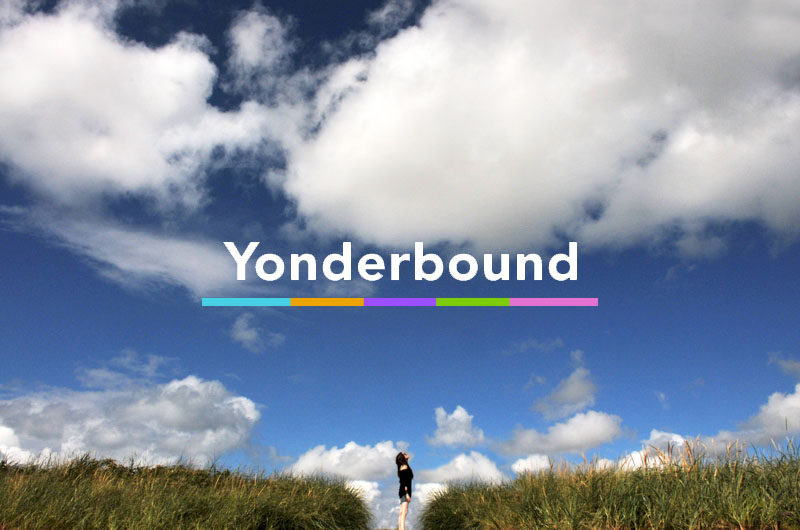 Yonderbound.
Yonderbound.
Yonderbound.
I cannot stop saying this splendidly cute little word.
It popped up on my newsfeed a few days before I had a chance to check out the Yonderbound website, but even then I thought to myself, "wow, that name is catchy".

There are so many new travel start-ups saturating the interwebs these days, that admittedly, I usually hide a yawn from each one that comes my way. But, Yonderbound was different. Not only was I not yawning, but I was enthusiastically clicking through each page, scrolling through the content, watching the video, and reading some of the featured Yonderboxes.
I was hooked.
Ten minutes later, I found myself starting my own new Yonderbox, and soon after that I had already completed four.
Yonderboxes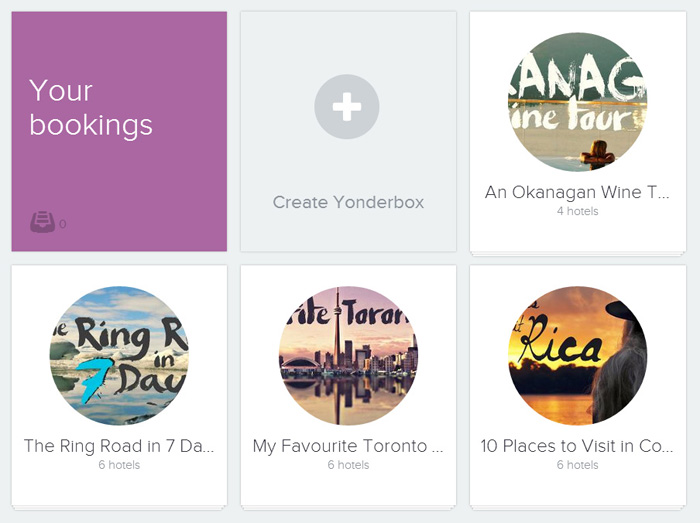 Yonderboxes are either interactive travel scrapbooks of your favourite destinations from previous trips, or inspirational drawing boards of where you'd like to visit during upcoming adventures.
So far, I've created Yonderboxes of 10 Places to Visit in Costa Rica, My Favourite Toronto Hotels, The Ring Road in Seven Days, and An Okanagan Wine Tour. These are based on trips that I've previously taken or hotels that I recommend that I want to share with other travellers. Kind of like a review based social media tool for us nomadic types.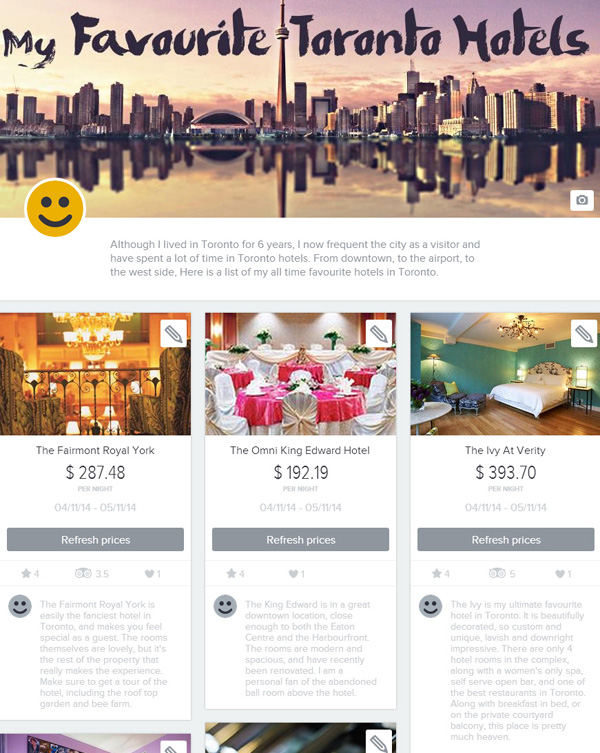 One of my next big upcoming trips is to Colombia, and I think I will definitely need to set up a Yonderbox of the places that I'd like to stay during my two weeks in the country. It's something that will help me keep my plans organized, and literally help me to book things as I go.
I'm planning to start in Cartagena, make a side trip to Tayrona, and eventually make my way down to Bogota, perhaps through Medellín or Armenia. I can see that there are already three Yonderboxes featuring Colombia, so I will look for tips from those and search through the hotels for the rest.
Once I get that general outline saved as a Yonderbox, the rest of the planning process will be a breeze. I can already taste the Bandeja Paisa.
Even though it's such a new company, there are already so many Yonderboxes from all over the world, and it will only grow from here.

So, what's in it for me?
Aside from organizing my own upcoming travels, I can actually make a bit of spending money from sharing my previous trips with you guys. When someone makes a booking through my Yonderbox, I will make a small percentage (at no extra cost to the traveller) off that sale. If I can do it–you can do it.
And yeah, it's free.
If all that wasn't enough to make you want to sign up for Yonderbound, you at least need to watch this inspiring video.
So. Good.
In the end, the website lives up to the awesome name. Happy Yonderbounding.
After viewing the Yonderbound website I decided to partner with them.
As always, all thoughts & opinions are my own.