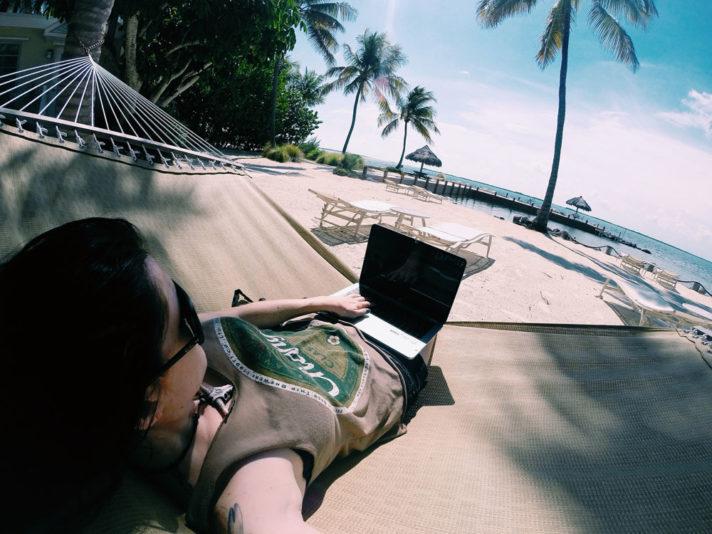 Traveling is an amazing experience, and those who choose to venture out and explore the world often try to get as down and dirty with the local culture as possible. This means doing things cheaply. A lot of people nowadays choose to use couch-surfing sites for free accommodation, and revel in traveling on cramped third-class trains and buses, packed in with an eclectic bunch of people and farm animals. But it doesn't always have to be like this. It's nice to treat yourself to a five-star hotel and a luxury spa every now and then. So how can you try to boost your budget while travelling? Here are a few suggestions to try, but bear in mind that they are, of course, not guaranteed to make you rich.
Play the Lottery
It's nearly everyone's dream to win the lottery and be faced with unfathomable fortunes to spend at will. As a traveler, you may have even bought tickets in your home country while you were saving up for your trip, hoping to get lucky. In terms of risk versus reward, the price of a lottery ticket is a sensible investment. But you may have thought that now that you have left your home country, you won't be able to buy tickets.
Luckily, nowadays people can play pretty much any lottery from anywhere in the world. Sites like Lottoland offer lottery betting, meaning players can stake on lotteries from various different countries. One of the most popular choices available is the American Mega Millions, which can frequently hit highs of over $500 million. Now that would be a nice little bonus to spend on a paradise island, wouldn't it?
Start a Travel Blog
Starting a travel blog isn't going to get you lottery-sized riches, but it can be a great way to earn a bit of extra spending money to tide you over while you venture the world. Writing about your adventures is hardly work, think of it more like recording a diary of your trip.
Some people don't even type, and instead create a video journal to post on YouTube. If enough people read or watch your material and start following your site, you can make money from selling advertising space and allowing people to post sponsored content.
Teach English
Perhaps the most rewarding way to fill your pockets with a bit more cash on your travels is to teach English. This is an especially good option if you plan to settle in places for a few months at a time. Getting into local schools and teaching kids who have never heard a native English speaker before can be an amazing experience, and it also looks great for prospective employers when you decide to return to the real world. If you think that teaching is something you might want to do while you are abroad, you should think about getting a TESOL or CELTA certificate before you travel.
You may think that you have saved up enough for your trip, but you never know what little extras could come about to break your budget. By looking into ways to make a bit more while you traverse the globe, you can set yourself up to have a more enjoyable and relaxing time.