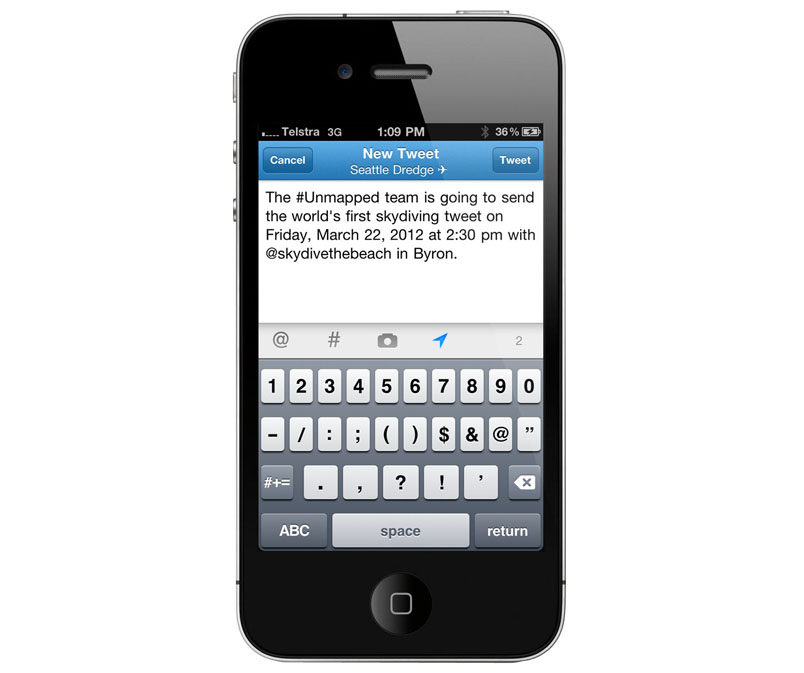 On the first day of the #Unmapped road trip, we decided to start the adventure out with a bang. So, we jumped out of a plane.
Skydiving with Skydive the Beach was great, but it was a little rainy that day. In case you were wondering.. falling 200 km an hour through ice cold rain drops isn't the most comfortable feeling in the world.
So, we decided that we needed another go; sans rain. Tomorrow (Friday, March 22) we will be diving in Byron Bay, at 2:30 pm. Only there's a twist… we're going to send the world's first skydiving tweet.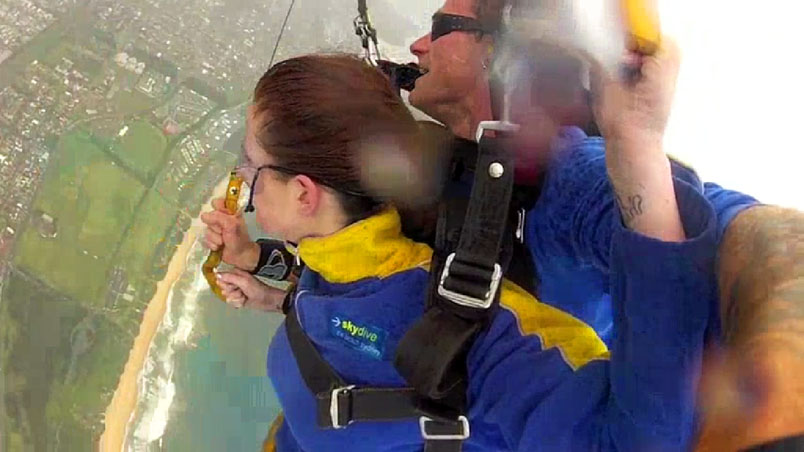 I don't know about you, but I think that's pretty awesome. Make sure to keep your eye on my twitter tomorrow around 2:30 pm (UTC+10 or around 11:30 am EST) @SeattlesTravels.
We'll be strapping our iPhones onto our wrists, and starting to type once we fall from the plane. I'll try to include a photo, and of course the #Unmapped hash tag.
The last skydive was a lot of fun. I had never skydived before, so I was a little nervous when I first heard the news (only twenty minutes before jumping, I might add). After I started gearing up, my nerves settled and I went into a strange calm.
From the moment I sat in the open doorway of the plane, 14,000 ft above the ground, to the moment I was free-falling through the air, I never once felt scared. I loved every minute of it.
I can't wait to do it all over again with Skydive the Beach in Byron Bay, tomorrow. I hope that you're all excited to see some extreme blogging!