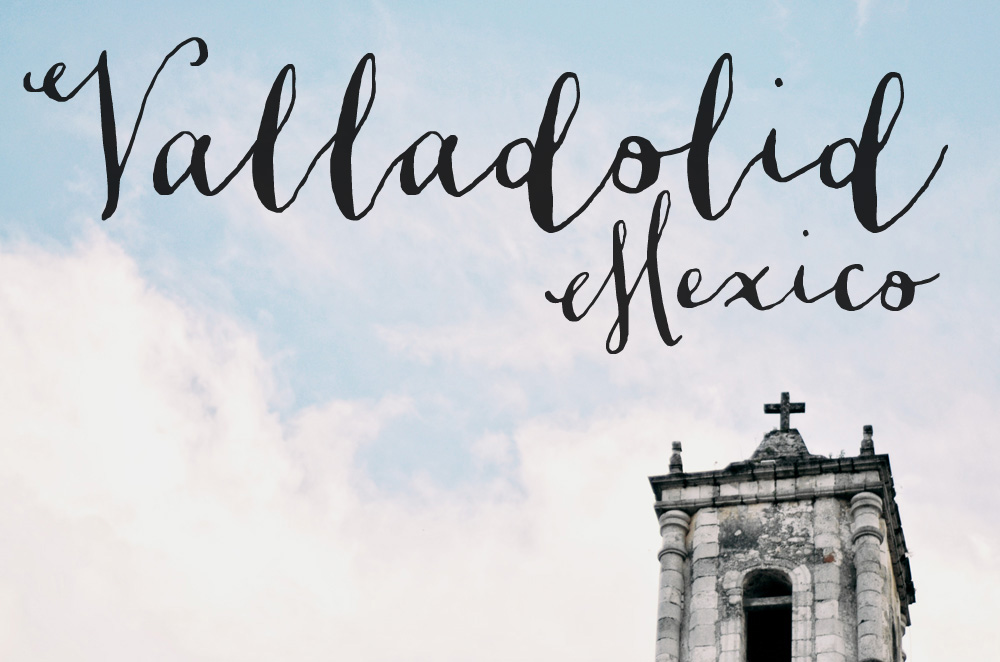 Valladolid. Valladolid. Valladolid. Our guide taught us how to pronounce it correctly and it circled around the back of our little van like a rolling symphony–we couldn't stop saying it. I already liked this little town and we hadn't even arrived yet. Vi-ya-doh-lee. Valladolid was really only meant as a stop over on my Mayan Treasures Escapade, but it turned out to be more of a highlight.
Located mid-way between Mérida and Cancun, colonial Valladolid is the third-largest city in Yucatan and a good base from which to explore the surrounding region.
The day started with a visit to the Casa de los Venados (an awesome museum full of skull art and deer sculptures) and a feast above the beautiful Cenote Zaci, where we could watch locals jumping off the sides and swimming in the blue water as we ate. The rest of the day was spent exploring the city centre, with a look at the Cathedral of San Gervasio, a stroll through the calm Parque Francisco Cantón and a visit to the Centro Artesanal Zaci, a space created to promote the products of the artisans of Valladolid.
Here are some of my favourite photos of Valladolid.

Visit Valladolid on your own Escapade Cancun : Mayan Treasures

This trip was made possible by 
Transat Holidays, Visit Mexico and Yucatan Tourism.
All views and opinions are my own.
Would you like to visit Valladolid?