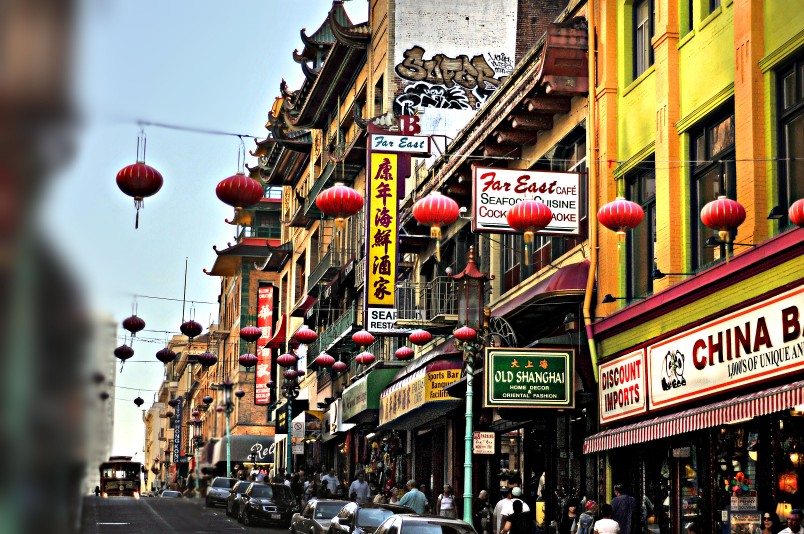 One of my favourite places in San Francisco is Chinatown. Chinatown is such a busy place, that you never get bored and there's always something new to see.
Take a stroll down the main street, and spend some time exploring the back alleys; come take a wander through Chinatown.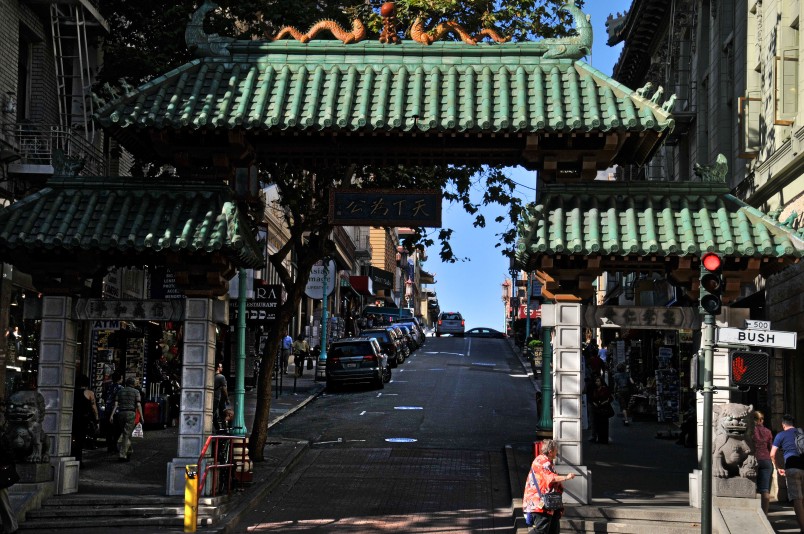 Located at the intersection of Grant Avenue and Bush Street is the main entrance (Dragon Gate) of Chinatown. This is probably the best spot to start your adventure, as you really notice the transition from regular downtown San Francisco, to the Chinatown district.
There is a large oriental gate that arches over the street, and the road narrows substantially, making way for pedestrians.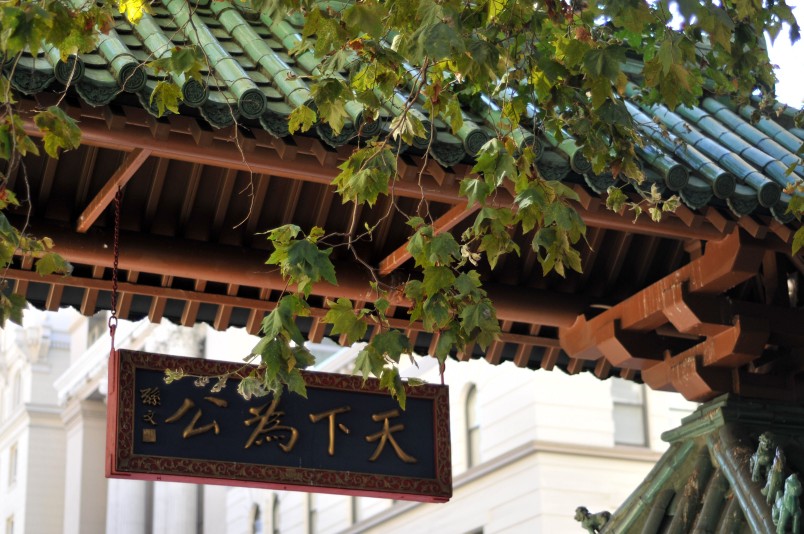 Immediately upon entering, the streets are lined with tables outside of stores that are covered in souvenirs and knick-knacks. You will find everything from shirts and shoes to personalized name memorabilia and Chinese merchandise.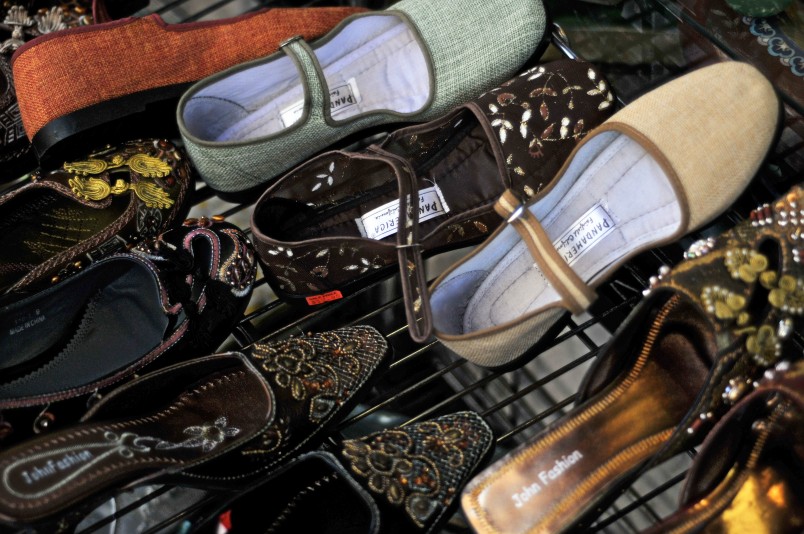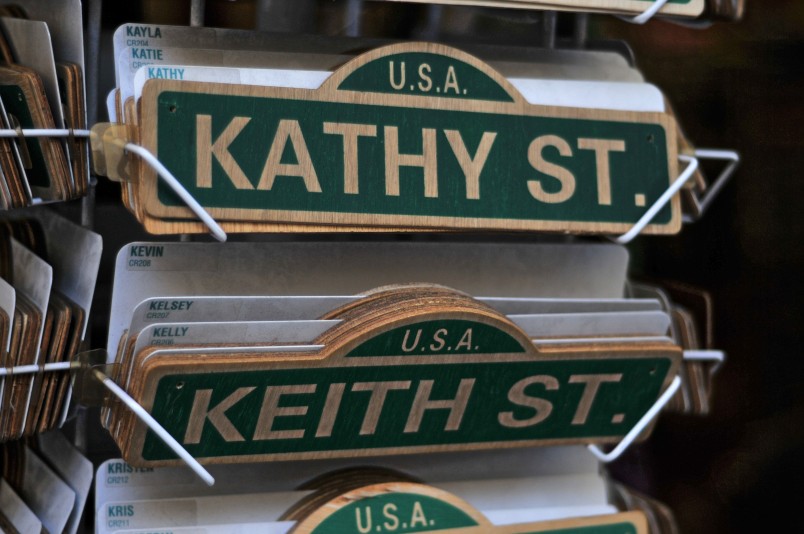 You can't help but get carried away looking at these tables as you try to make your way up the sidewalk. Keep those blinders on and carry on!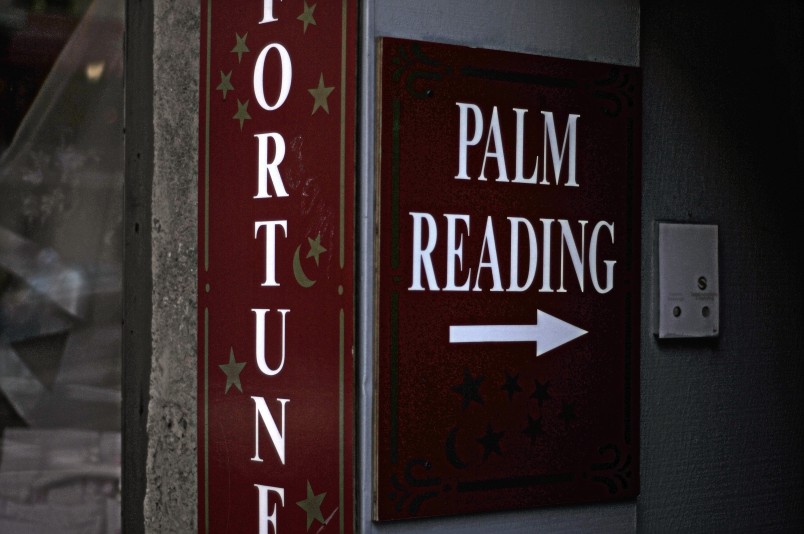 Chinatown is an active enclave that continues to retain its own customs, languages, places of worship, social clubs, and identity. Popularly known as a "city-within-a-city", it has developed its own government, traditions, over 300 restaurants and as many shops.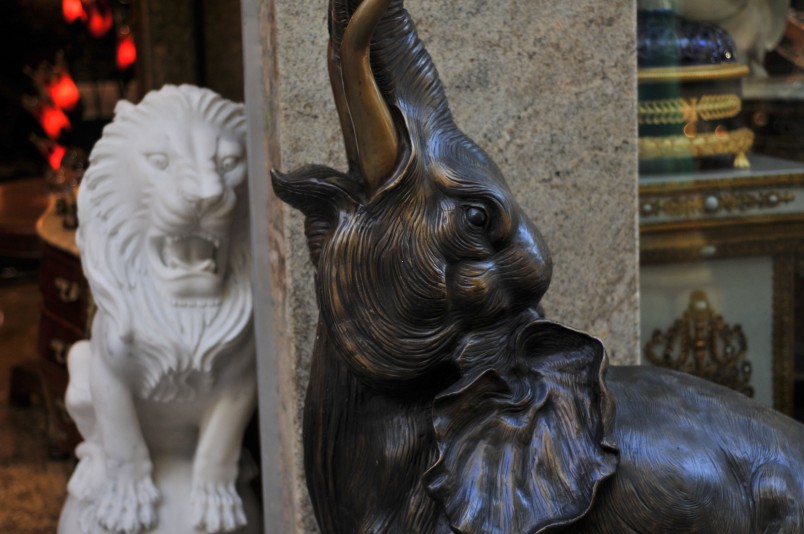 The road rises into a shallow hill and then gives way to a dip ahead. From here, you can see far down the street, and everything in between. Walk down the hill, and then take a look backward. The hill now seems much steeper than before and trolleys roll down toward you.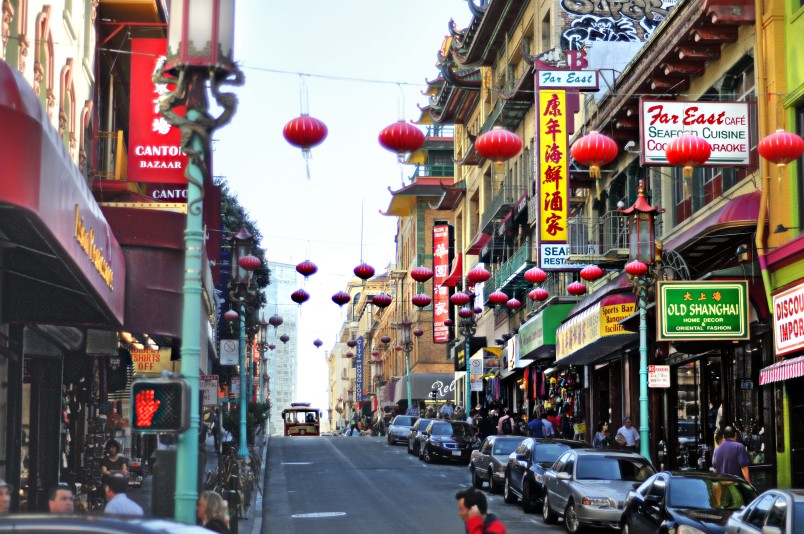 Here, the road is lined with various Chinese restaurants. If you're feeling adventurous, why not sneak into the back alleys and look for a more authentic dining experience.
Chinatown is the opposite from regular downtown San Francisco; the more obscure and hard to find the place is, the better the food.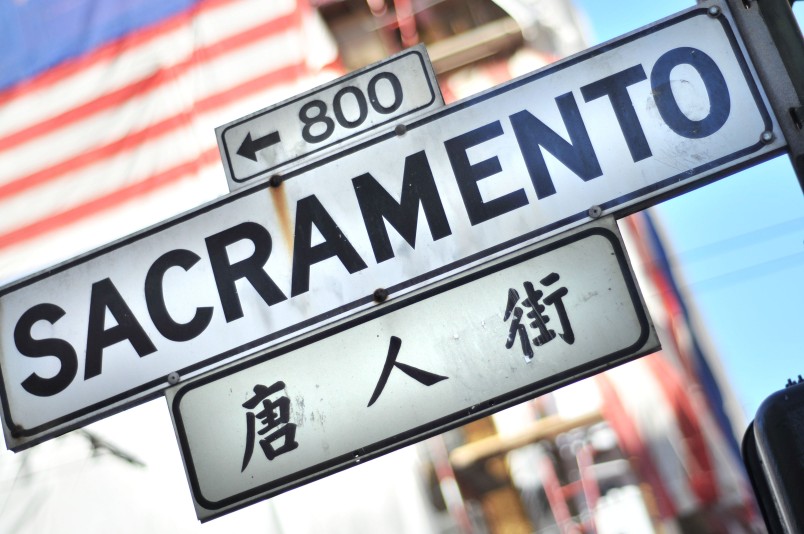 Look out for fresh hand made dumplings and fortune cookie factories. If you're not sure where to go (because yes–it is a confusing place), ask a local where you should go. Maybe even try asking a few locals to see which name comes up the most.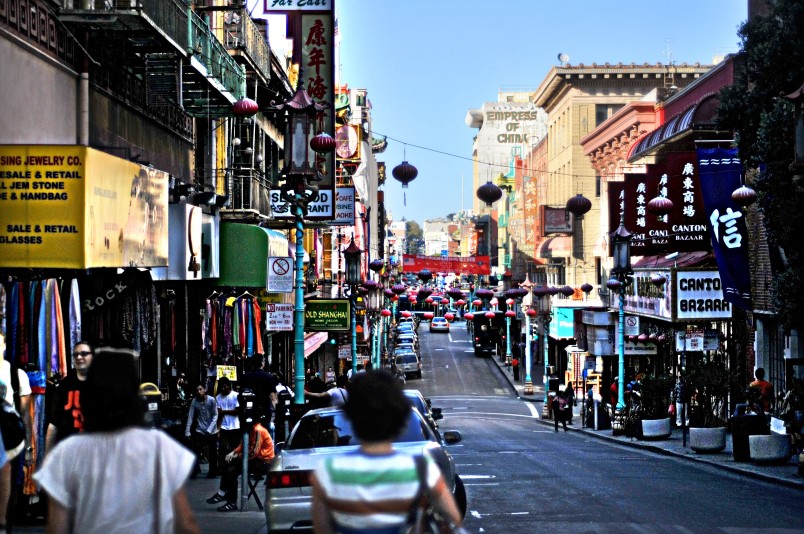 Also, don't be afraid to check out some of the stores. You may think that they are a tourist trap, but the items for sale are unbelievably cheap here!
If you plan on doing any souvenir shopping at all in San Francisco–Chinatown is definitely the place to do it! I purchased 10 really nice postcards for 90 cents! WOW.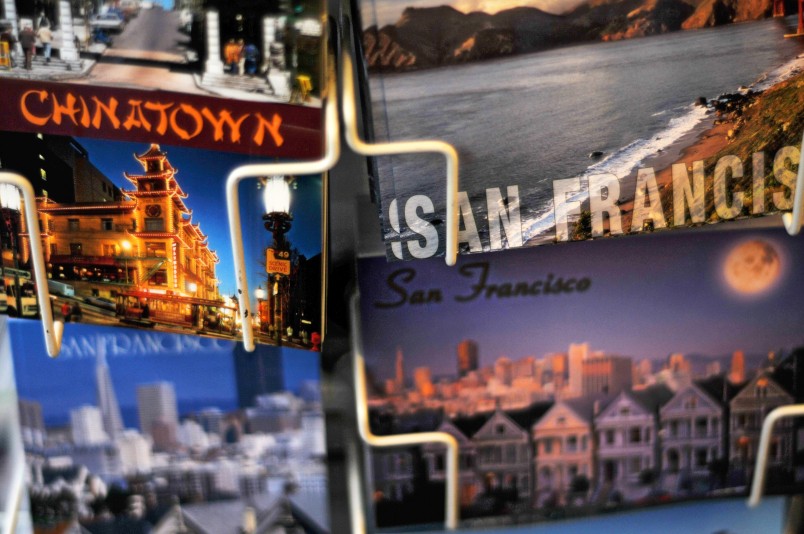 Even if you're not planning on eating or shopping, Chinatown is a great place to people-watch and spend some time exploring.
You can wander here for hours without actually spending a dime (or nine), and you certainly won't find yourself getting bored.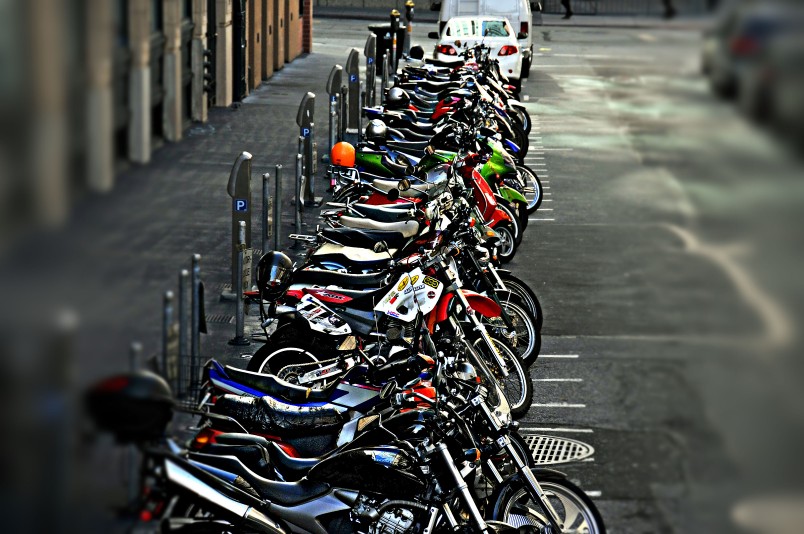 Interesting fact about Chinatown? The neighbourhood actually draws more tourists annually than the Golden Gate Bridge!
By the time you finally decide to leave, hop back on the trolley and make your way home or to your hotel.