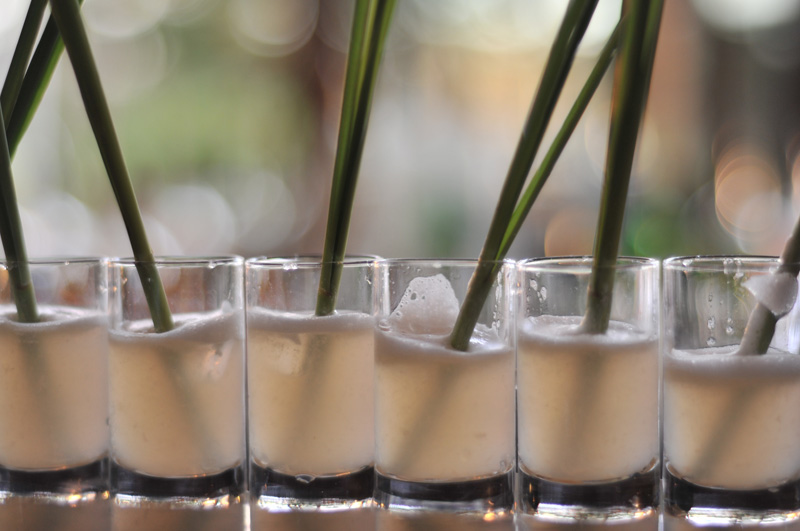 Maui is a destination that could make the top 10 list for any foodie, thanks to its international fusion and local specialities. With influence from both North America and Asia (as well as other regions of the world), menus sport a variety of spicy dishes, healthy alternatives and deep fried favourites, as well as an overwhelming number of seafood options.
Local restaurants range from up scale to casual and homey to modern. There are a ton of options all over the island, but here are a few of my favourites that are sure to impress:
Pineapple Grill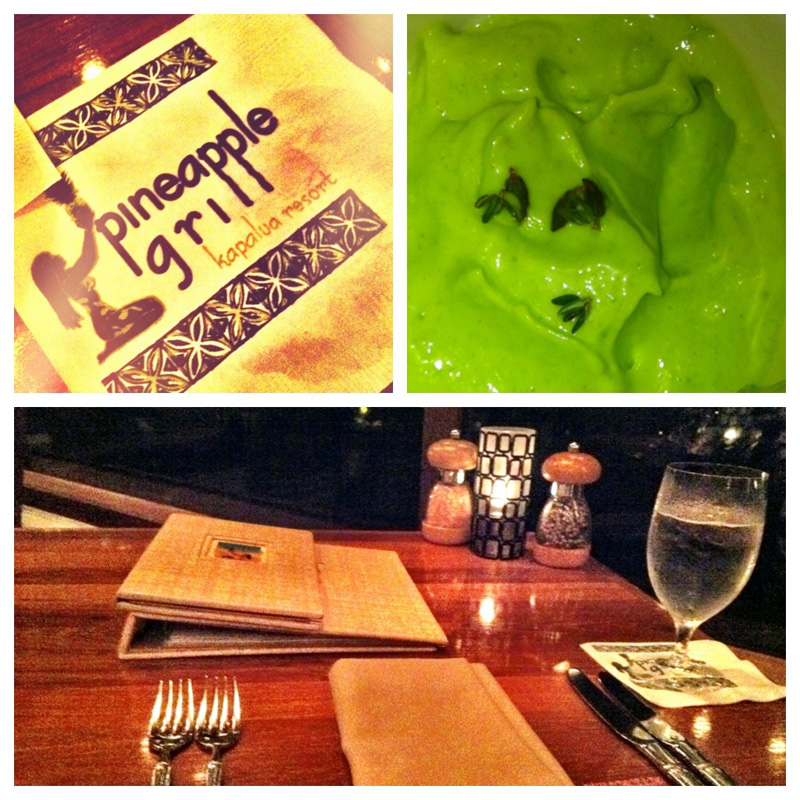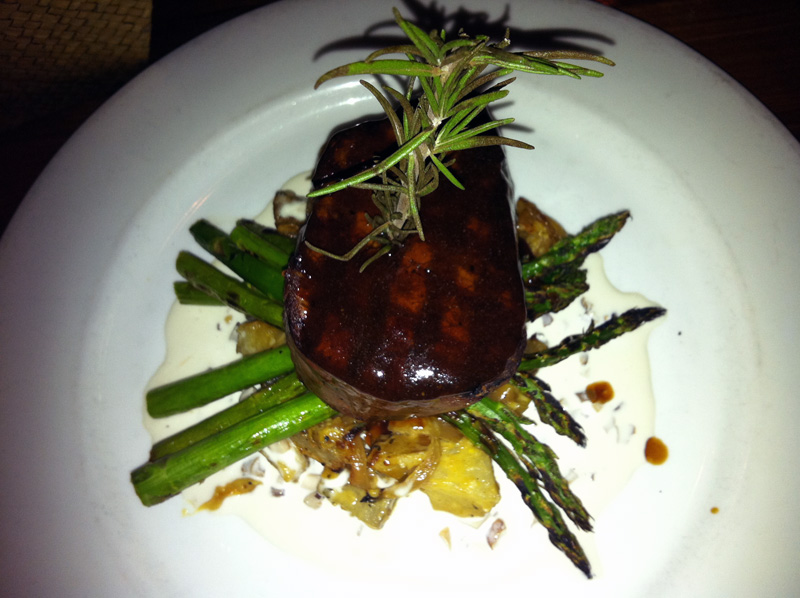 Pineapple Grill was probably one of the fanciest restaurants that I dined at on Maui; it had a lovely atmosphere, delicious appetizers and a mouth-watering meal.. but it was a bit spoiled by the fact that I was dining alone.
Solo-dinner aside, the view was amazing and the dinner was absolutely to die for.
I was first served a tasty fresh baked roll with the best aioli dip I have ever tried, and then a refreshing house heart of Romaine salad. For my main course I ordered the Charbroiled 8oz. Angus Filet Mignon along with honey-mustard roasted potatoes, smoked Shiitake mushroom emulsion, Evonuk farms asparagus.
Molokini Bar & Grill
The interesting part of my time at Molokini was that I got to see first-hand where the herbs and vegetables were coming from to make the special exotic cocktails that they have on offer at the bar.
Just outside of the restaurant, on the Resort property, is a special herb and vegetable garden cared for by the Executive Chef Marc McDowell. The garden sports just about any herb you can think of and are specifically grown to be used in dishes (and drinks) made in the Makena restaurants. Everything on the menu from the bread and sauces are made in-house from the restaurant kitchen to assure the finest quality.
After seeing, smelling and tasting many of the herbs from their beds, I was then able to taste some of the fresh and invigorating drinks that they were made into.
Island Mojito
Bacardi superior rum with muddled pineapple and fresh mint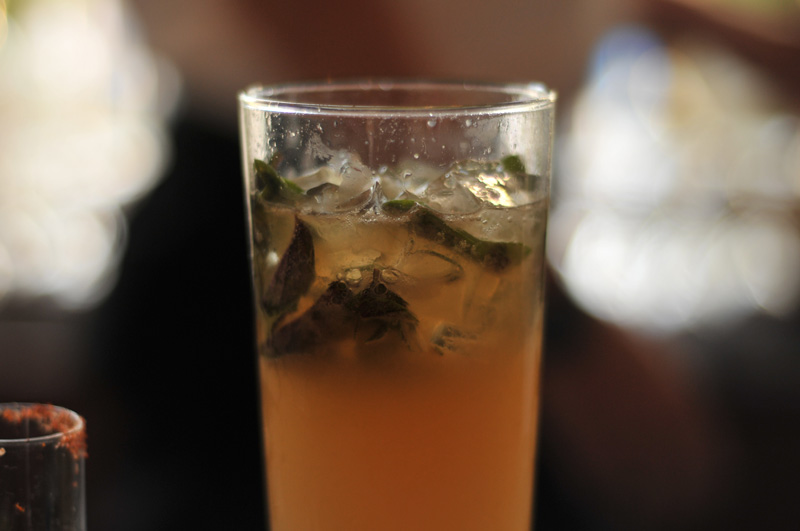 Molo-Rita
Sauza blue tequila, fresh basil, house made ginger syrup and lime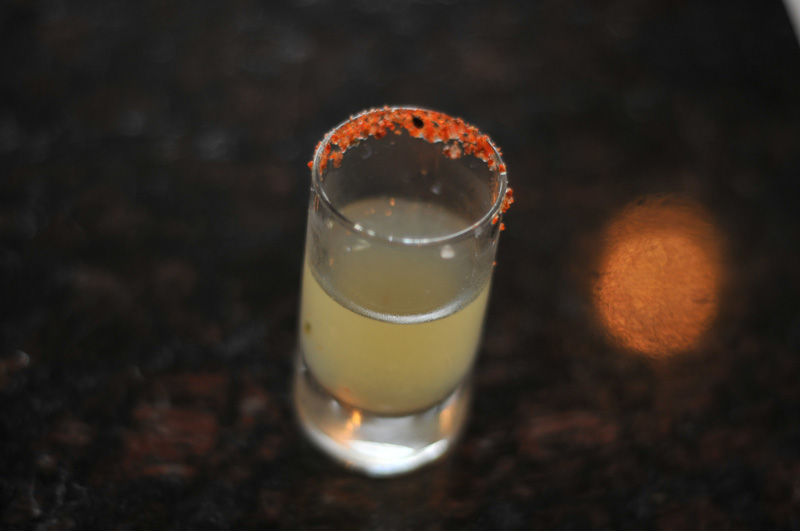 Ginger Gimlet
Tanqueray gin, house made ginger syrup and lime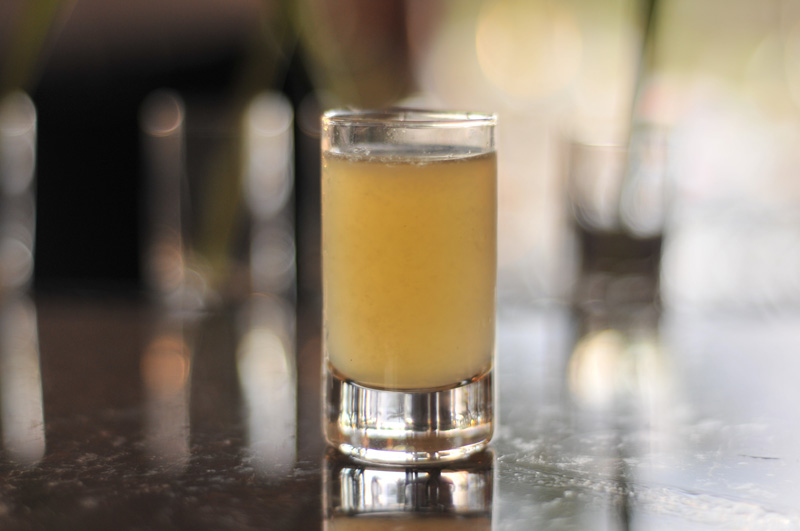 Lemongrass Fizz
Coconut rum, house made lemongrass syrup and lime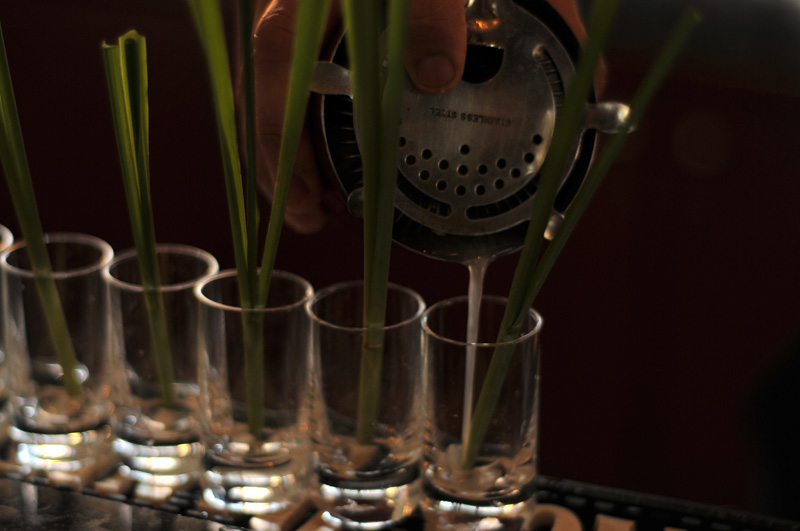 This one was my favourite
Beach Bums
After a few days of up scale meals, it was actually pretty nice to relax and unwind at Beach Bums for lunch. It was a totally casual meal; I ordered a side Caesar salad (which turned out to be a family sized plate!), a Maui Angus beef burger with fresh cut fries. Filling and delicious.
I was so happy with the Beach Bums atmosphere that I returned again for lunch a scouple of days later.
Grandma's Coffee House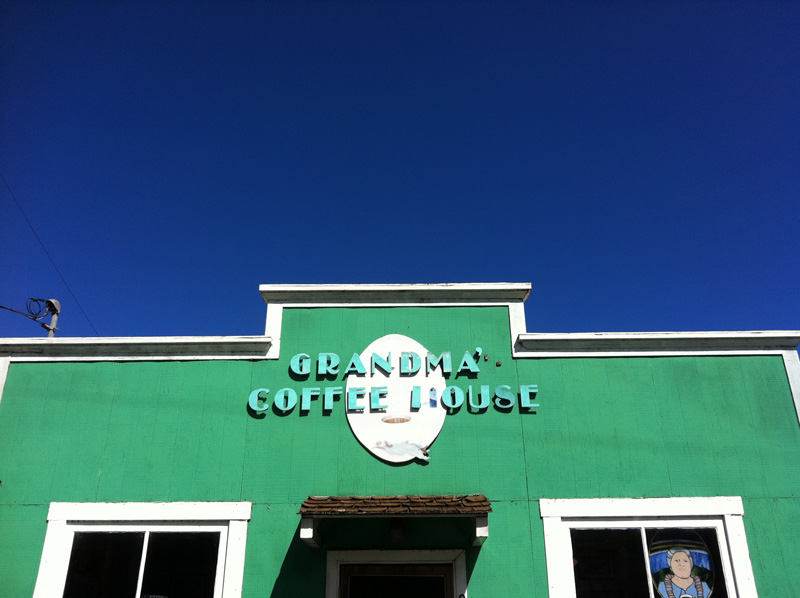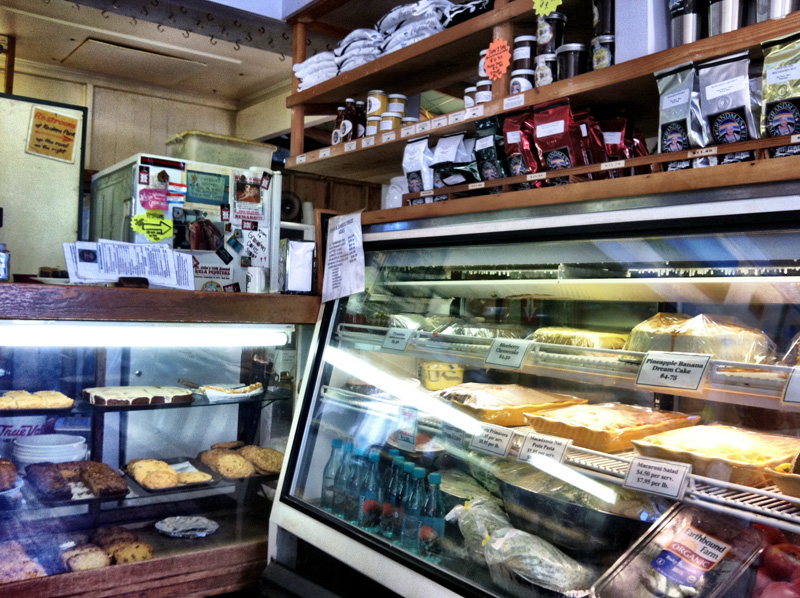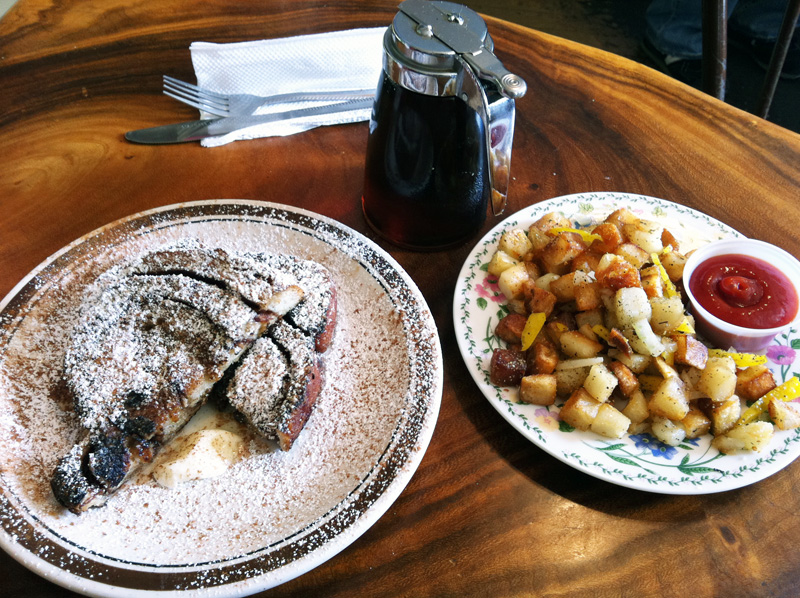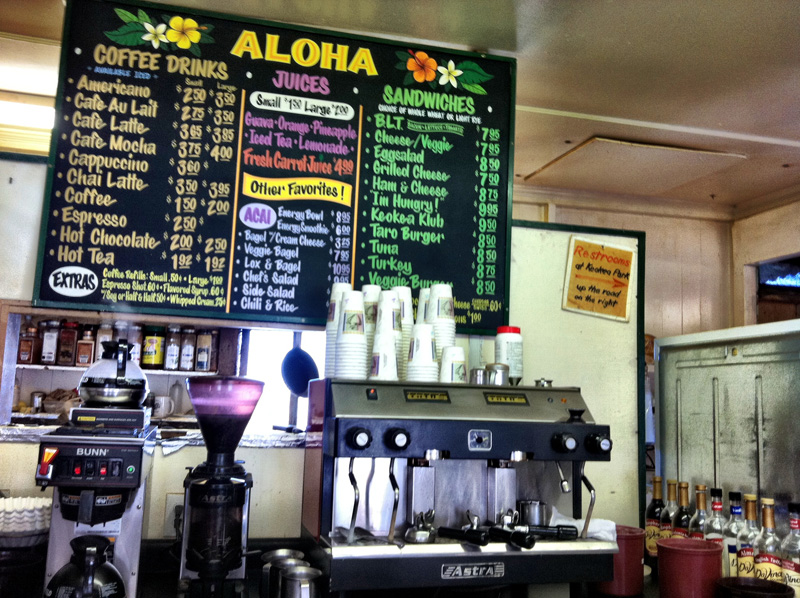 Having just flung myself off a mountain I was feeling a bit peckish. As I was already in upcountry Maui, I decided to head over to the famous Grandma's that I kept hearing so much about.
I went for a quick drive and pulled off to road to park out front of the coffee house. I stepped around chickens and a sleeping dog as I made my way to the front door and headed inside to order some breakfast. I ordered a half order of French toast and a side of home fries, along with fresh made lemonade. YUM.
The French toast was in fact a cinnamon roll in the shape of toast, covered in icing sugar with cream and drizzled in maple syrup. The home fries were perfectly crunchy and mixed with fried onion and yellow peppers.
The atmosphere was homey, and almost everyone that walked in the door seemed to know each other. Serves called customers by first names and I hear many people order "the usual". Grandma's is definitely worth the drive to upcountry.
Sarento's On The Beach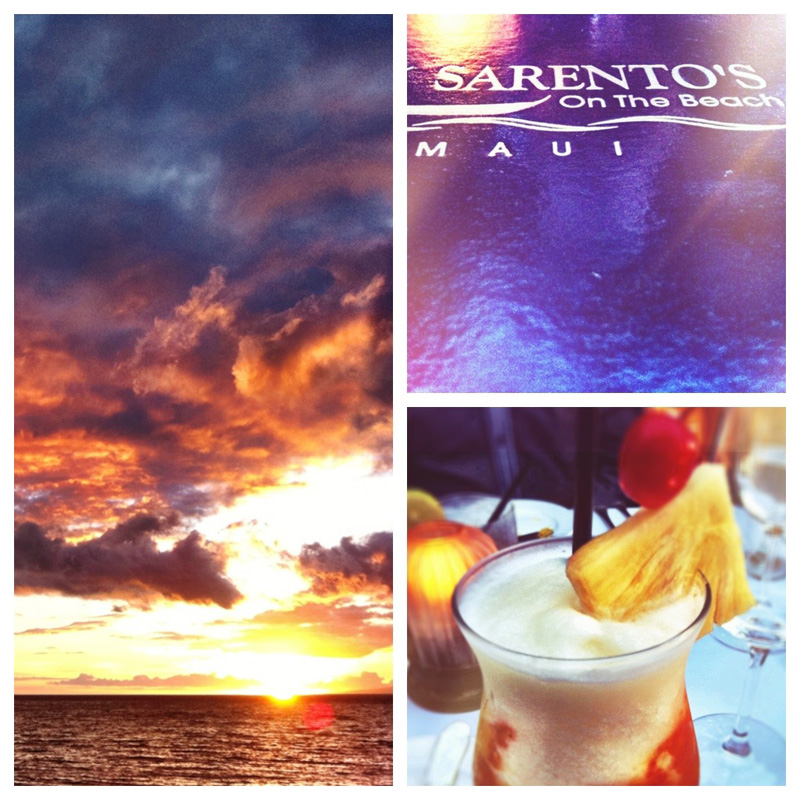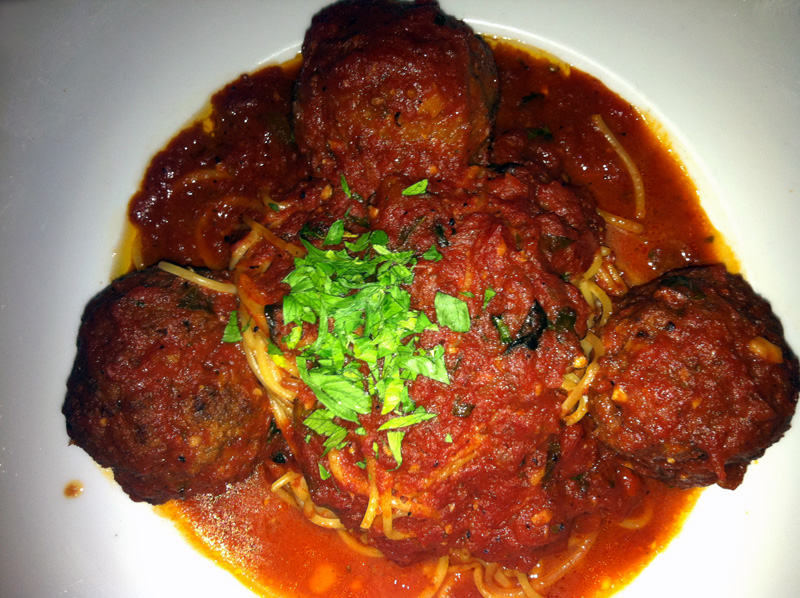 Although I was feeling a bit under the weather during my visit to Sarento's, the place still seemed to WOW me. Sitting at a long table on the patio, it felt like we were dining right on the beach.
As the sun dipped beneath the ocean horizon, the entire sky lit up in a fluorescent orange and fiery red. It was the perfect show to bring on dinner, as we enjoyed our drinks and appetizers. Coincidentally, I was drinking a "Nick's Sunset"; a rum and fruit crushed ice drink.
While others ordered a variety of seafood dishes, I decided indulge in a towering bowl of spaghetti & Snake River Ranch Kobe meatballs in a Pomodoro sauce with Pecorino-Romano. I didn't manage to finish off the meal during dinner, but the leftovers made a great late-night snack ;]
Sarento's definitely had the best location of all the restaurants I visited on Maui.
Everywhere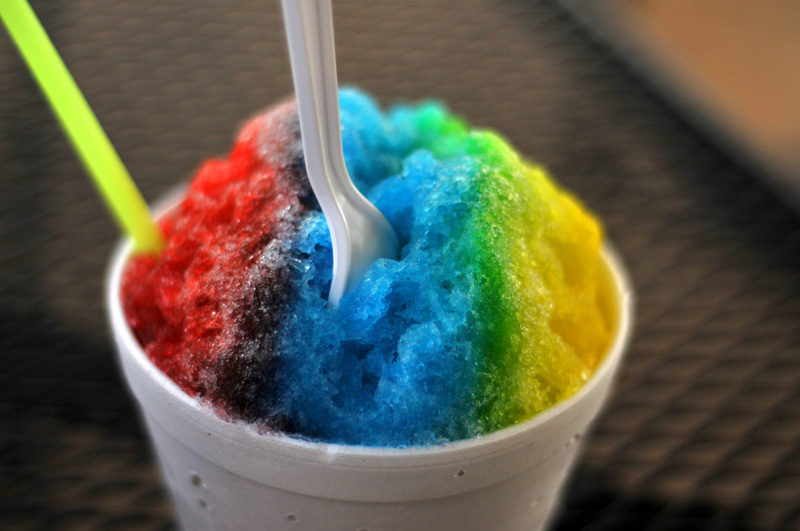 One thing you will notice signs for just about everywhere on Maui is "shaved ice". I've had more than enough slushies and crushed ice drinks in my time, so I was in no rush to investigate. I didn't get what all the fuss was about.
It wasn't until I found myself with a little free time in Paia before I had to head to the airport that I finally gave in to the magical little treat that is called shaved ice.
No more than a cup full of (literally) ice shavings soaked in liquid fruit flavours, I was blown away by the taste. I ordered a "rainbow" which was actually strawberry, vanilla and banana in three lines, which blended together to make a rainbow. Delicious.
Make sure you try one before you leave the island!
—
If those weren't enough to make your stomach rumble, here are a few additional shots of other meals and snacks that I was lucky enough to enjoy on Maui. Warning—don't look at these while hungry.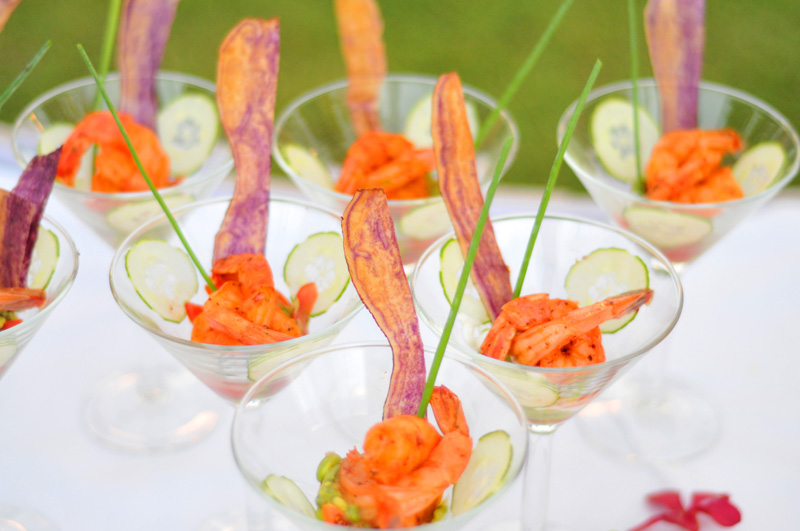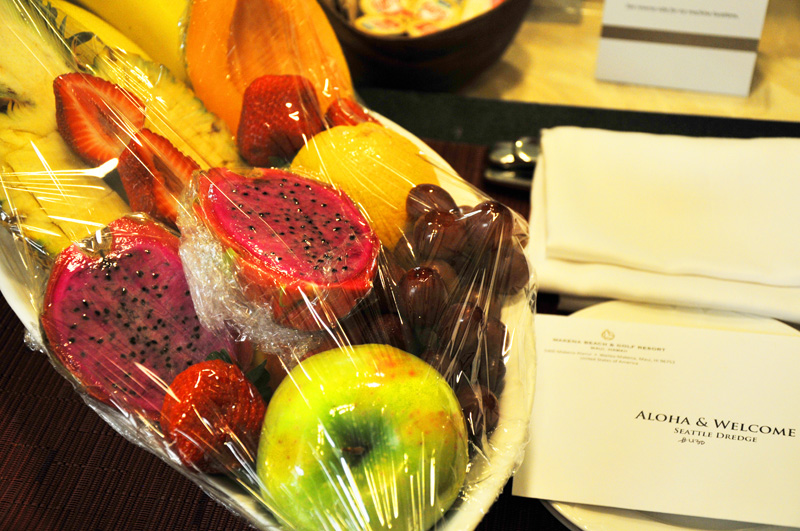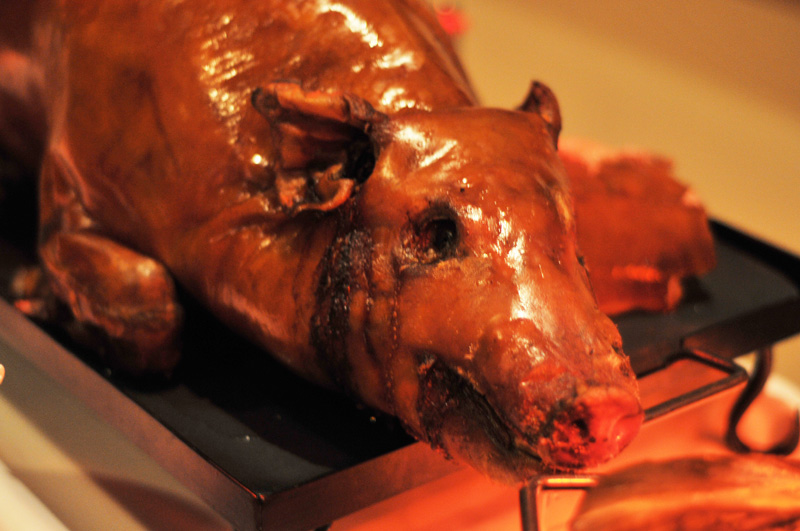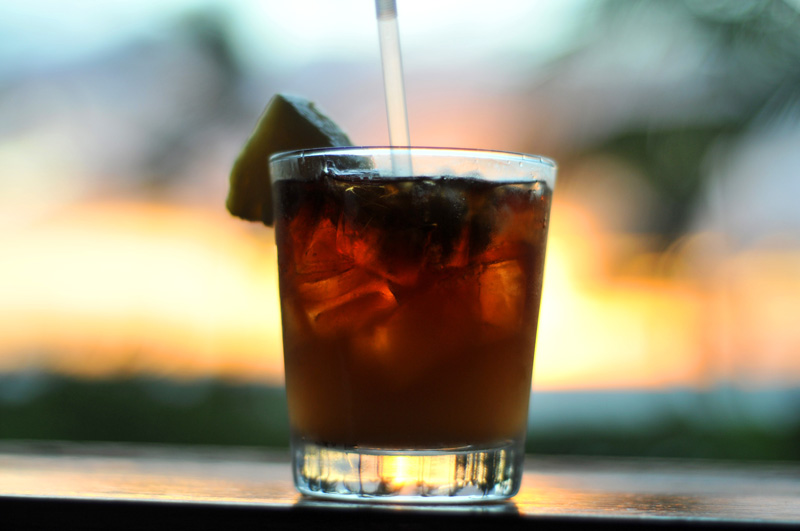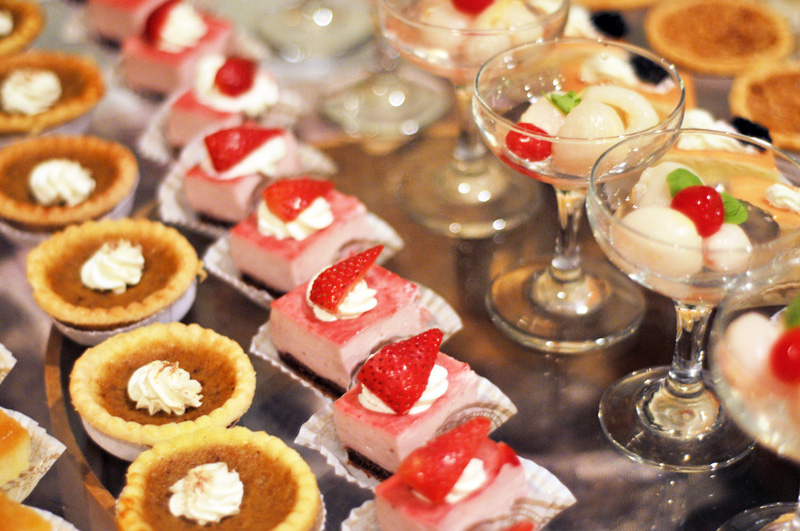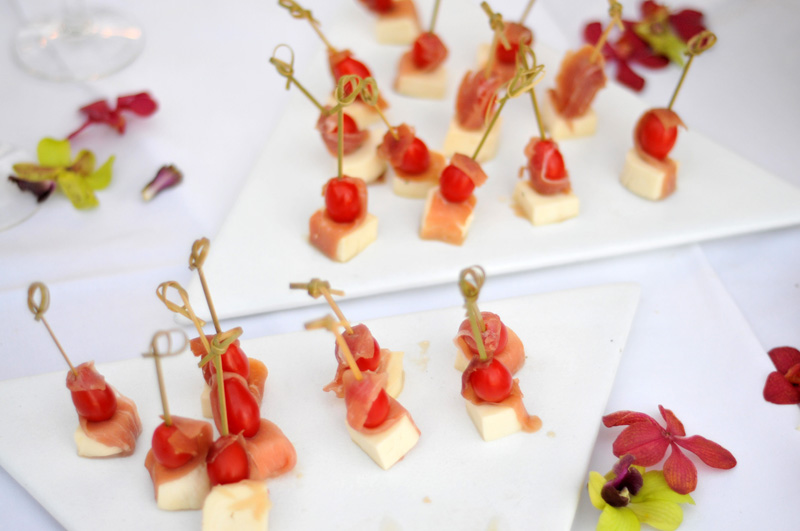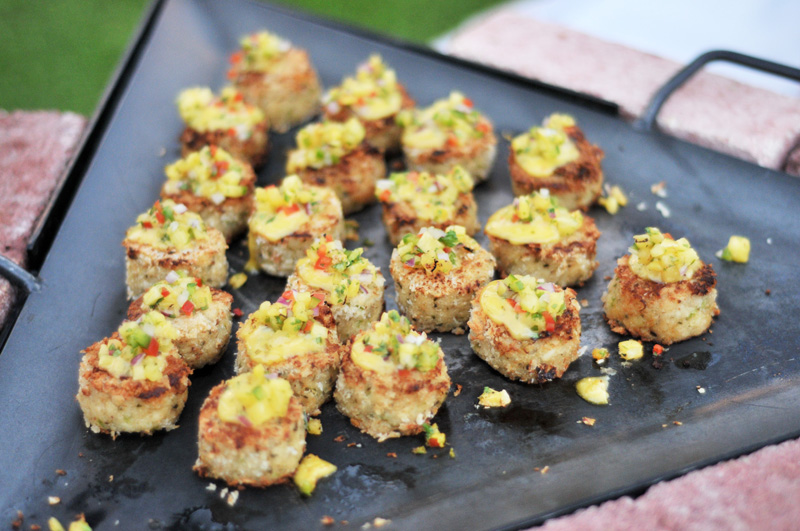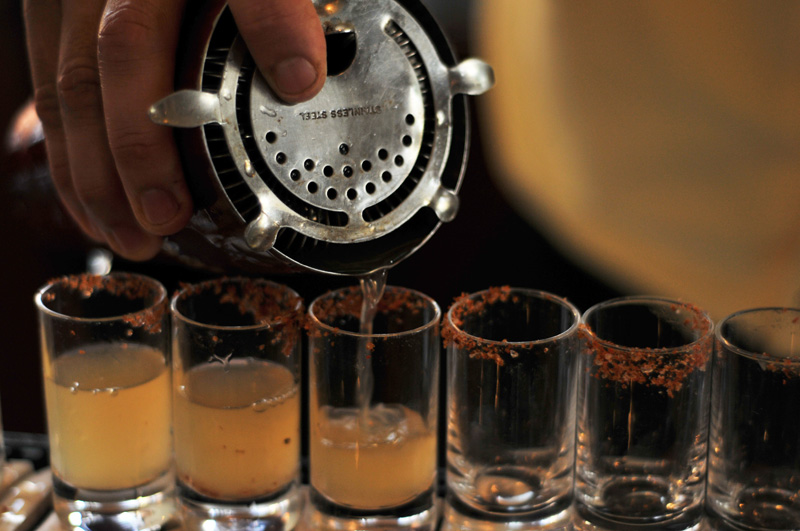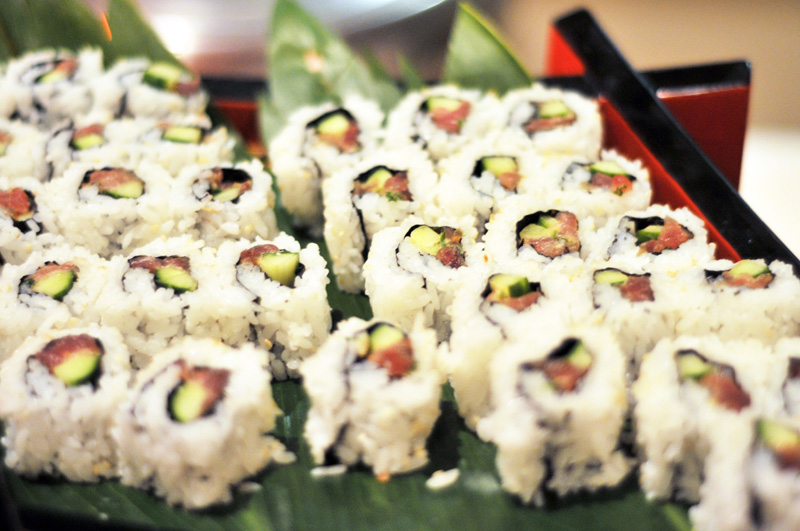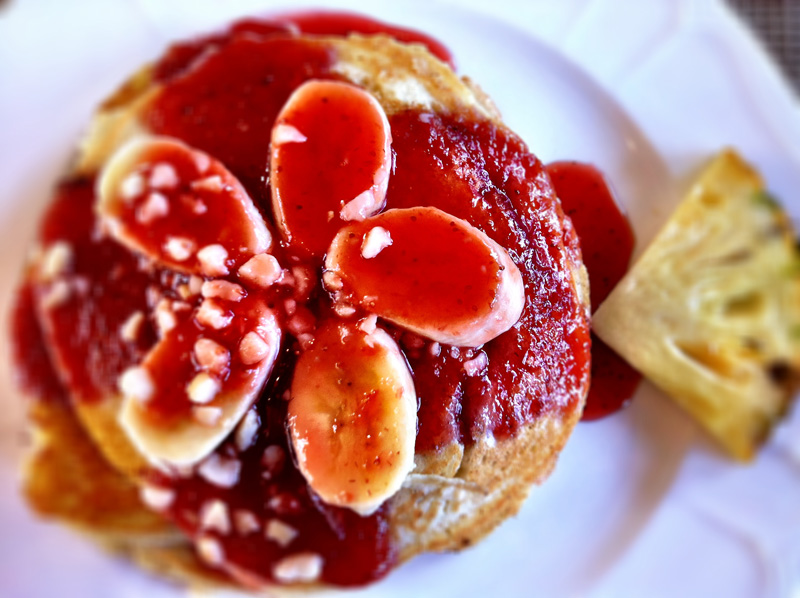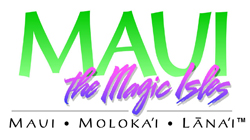 This trip was made possible by the Maui Visitor's Bureau;
all thoughts and opinions are my own.