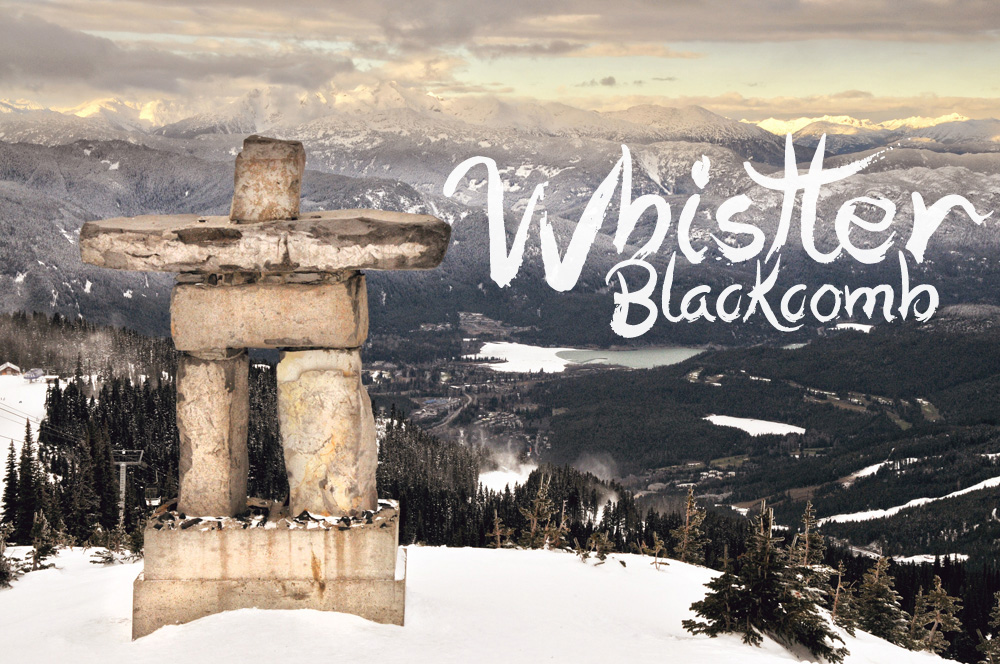 After enjoying some time in Whistler village, I headed up to the peaks of the Whistler Blackcomb Mountains. Catching the Whistler Village Gondola, we were whisked away through snow covered pines and into a thick cloud of morning mist. I sat at the front, watching gondola after gondola appear out of the haze, carrying large groups of non-skiers that were making their way back down the mountain, like a carousel assembly line.
At the top of Whistler Mountain I hopped straight onto the Peak2Peak Gondola for a ride over to Blackcomb Mountain that felt like something out of a Disney movie mixed with the visual appeal of a horror film. To the left, Whistler village and the snowy valley sparkled beneath the shining sun and bright blue sky. In front of us, Whistler Mountain fell into a shadowed abyss of ominous mist before rising majestically into the veiled clouds above.
The Peak2Peak Gondola has an epic panoramic view of the entire Whistler area.
We only made a quick stop on Blackcomb Mountain to warm up with a hot chocolate and head back over to Whistler Peak for some lunch. We dined at Steeps Bar & Grill, which served up a plethora of dishes, including the best (and only, for that matter) truffle fries I have ever tasted. After lunch, and before heading back down the mountain, I had one last thing I wanted to do…
I just had to check out the giant Whistler Inukshuk. 
Inuksuit (the plural of Inukshuk) were historically used as landmarks to guide nomadic Canadians through the harsh conditions and vast landscapes of the Great White North. The Inukshuk has become a symbol of hope and Canada as a whole, as well as an unofficial symbol of the 2010 Winter Olympics, for which the Whistler Inukshuk was built. It still stands above the valley and makes for some pretty iconic Whistler photographs.
Here are some of my own Whistler photographs:
This trip was made possible by
Destination British Columbia and Tourism Whistler.
All thoughts and opinions are my own.

Have you been to Whistler?