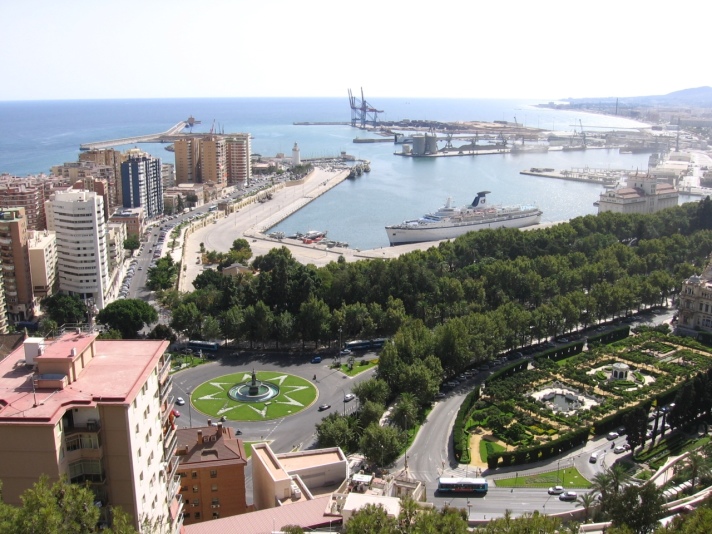 For many people all over the world, Spain is high on the list of desirable countries to visit, and there are numerous destinations within the country that tourists flock to. Indeed, in our section on travel to Spain, we've touched on a few of the more popular ones, such as Barcelona and the Canary Islands. But like a lot of the world's most interesting countries, Spain also has a few select spots that travellers tend to overlook, but which are every bit as fascinating as the well-known destinations. And this is where Malaga comes in. An historic city right by the Mediterranean Sea, it has just about everything one could want in a trip to Spain. But here are a few specific reasons you should add Malaga to your travel list…
The Food Is Amazing
Spanish cuisine is very popular around the world, particularly for those who love fresh fish or enjoy the dining style offered at tapas restaurants. For that reason, food is often high on the list of what people are looking forward to when travelling to Spain. Well, consider Malaga the best of the best in this regard. About a year ago, TheGuardian.com published a fascinating write-up of the food scene in the area. Within the article, it was revealed that a renowned culinary author and historian has basically claimed that the region around Malaga deserves credit for many of Europe's delicacies. Specifically, it was noted that the French use goats' milk from the area to make their cheeses, and that Italian olive oil often originates near Malaga. And that's all before you even consider the fresh Mediterranean catches!
Access To The Southern Coast
Malaga is pretty much right on the Mediterranean Sea, and it's certainly close enough that you can consider the sea and its beautiful beaches to be included in the trip. BritishAirways.com notes that the renowned Costa del Sol region is within short driving distance from Malaga, recommending that visitors to the area simply rent cars to enable themselves to travel around to the stunning coastal areas. This type of access makes for a unique opportunity, because you won't be suffocated by tourist crowds and unable to escape the beach atmosphere. However, staying in Malaga, you still have easy access whenever you choose to head to some of the best beaches in the country. For specific recommendations and beach descriptions, Euroresidentes.com has information on the popular spots nearest Malaga.
History Is Everywhere
One of the reasons we all love European travel is that most of the best cities manage to blend visible history with modern elements. Malaga is no exception in this regard. In fact, the city is more or less bursting with history, which makes for some excellent sightseeing as you walk about town. The most noteworthy attraction is the large, circular Roman theatre right in the middle of the municipality. It resembles a small gladiator arena (for those with a more adventurous imagination, at least) and still caters to performances and spectacles today. But you can also tour a 14th century castle, visit the Pablo Picasso Museum (Picasso was born in Malaga), and take in a blend of Roman, Moorish, and ancient Spanish architecture here and there throughout the city.
Considering all of these features and destinations, Malaga essentially offers several of the best aspects of urban European travel rolled into one. There is beautiful beach space, historic architecture, and world-class dining. Also, depending on when you go, it can all be easier to enjoy than some similar destinations, simply because the tourists head more frequently for Barcelona, Madrid, or the islands. Malaga isn't exactly unknown, but it is underrated!