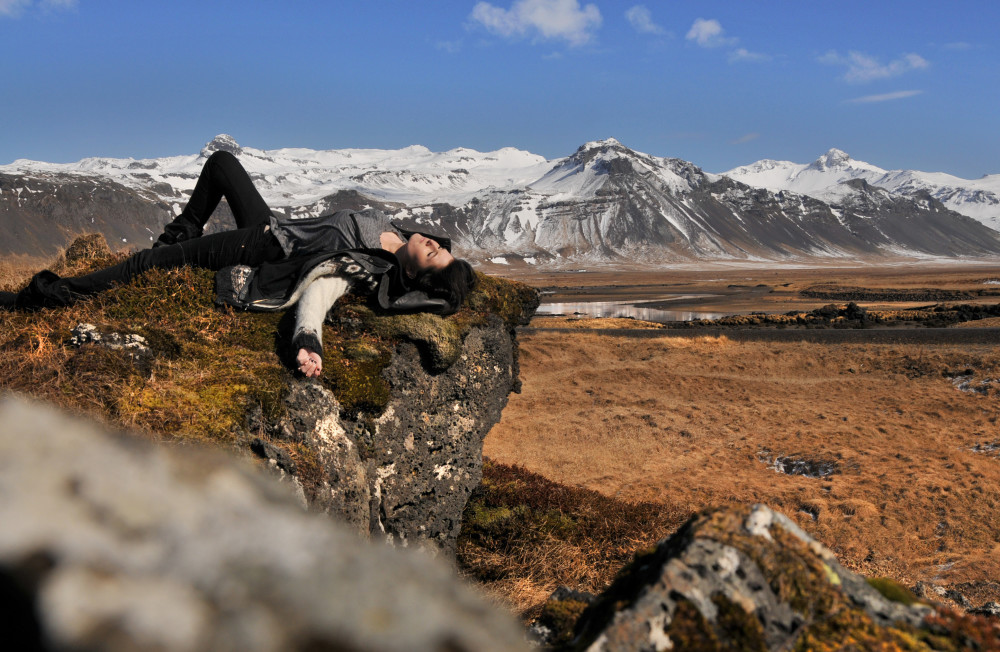 Welcome to my travel blog,
My name is Seattle Dredge and I'm from Waterford, Canada. I grew up in small town Ontario, and never really traveled until I was 17 years old, when I took off to Italy on my own to live for the summer. From that point forward I have been a bit "travel-obsessed" and have never been able to stay home for long.
I spent the past four years travelling full time, but have now set up a home base in Southampton, ON. Of course, I still travel occasionally, but have chosen to create a more stable life and to enjoy the local outdoor activities that my new home has to offer.
I am now 28 years old, and will continue working in travel photography along with my blogging & writing, while exploring the world one country and one photo at a time.
I have never been to Seattle, nor was I conceived there. I was named after the Native Indian Chief Seathl of the Duwamish, as I am part Native Canadian. I'm also part Irish and Polish Gypsy.
I studied physical geography and GIS at York University (in Toronto, where I lived for 7 years) , and some might say that I have an obsession with maps and geology. World maps plaster my walls, my electronics and if you shake my hand you might even notice a permanent map in ink on my wrist. Seriously, obsessed.
I tend to travel to places that are geologically unique, so I can gush over rock formations and volcanic landscapes. I choose places that are going to provide adventure and adrenaline, and if they might not be known for that–I seek it out.
I like to do things that scare me, even if it involves swimming in the ocean (which terrifies me), SUPing on rapids, rock climbing up vertical cliffs, or jumping out of a plane.
I live for any outdoor activities, especially hammocking, camping, kayaking, snowshoeing, snowmobiling, ATVing and hiking.
Favourite Country: Iceland.
Favourite Regions of the World: Mediterranean, Middle East and South East Asia.
Overall Favourite Destinations: Iceland, Maui, Okinawa, Sahara Desert, & Koh Tao.
Favourite Locals: Jordanians & Okinawans.
Favourite Place for Food: Paris, Southern Italy, Jordan and Thailand.
Favourite Island: Bowen Island, BC and Maui.
Favourite Park: Masai Mara & Jasper National Park.
Favourite Beach: Reynisfjara Beach, Iceland & Pigeon Point Beach, Tobago.
Favourite Cities: Toronto, Reykjavik, Prague, Quebec City.
Favourite Accommodation: Kakslauttanen Igloo village, glass igloo in Finnish Lapland.
Favourite Places to Party: Reykjavik & Nimbin.
Most Exciting Experience: Skydiving in Australia. Twice.
Favourite Things about Toronto: The feeling I get when I get back to Toronto after any time spent away, especially by rail or road. I feel such pride for my city, and excitement when the skyline comes into view. There is nothing like it.
Least Favourite Things about Toronto: The weather and traffic. Kind of like the famous saying — "There's only two seasons in Toronto, winter and construction".
Places I'd love to Visit: See my map and scroll down to the list.
Favourite mode of transportation: Train. 100%.
Favourite Train Journey: From Toronto to Vancouver, and back.
Favourite Flight Path: Westward across the Atlantic; I love seeing Greenland.
Longest Transit: The train journey from Toronto to Vancouver, and back.
Longest Flight: Toronto to Hong Kong.
Longest Road-trip: One month around New South Wales Australia.
Longest Trip without Returning Home: 2 Months; Toronto > UK > Morocco > UK > Norway > UK > Toronto > Dominican Republic > Toronto.
Favourite Place to Relax: Punta Cana, Dominican Republic.
Favourite Activities: Hammocking, camping, kayaking, snowshoeing, & hiking.
Most Memorable Experience: Taking a camel trek into the Sahara Desert and spending the night beneath the stars at Berber camp in Morocco.