It's no secret, I love tattoos. I love looking at them, and I love getting them. What do I love even more? Travel tattoos. Each time I got a new tattoo I felt the need to include them in a new post… But, that would have resulted in a lot of new posts. So, I present to you, My Travel Tattoos:
World Map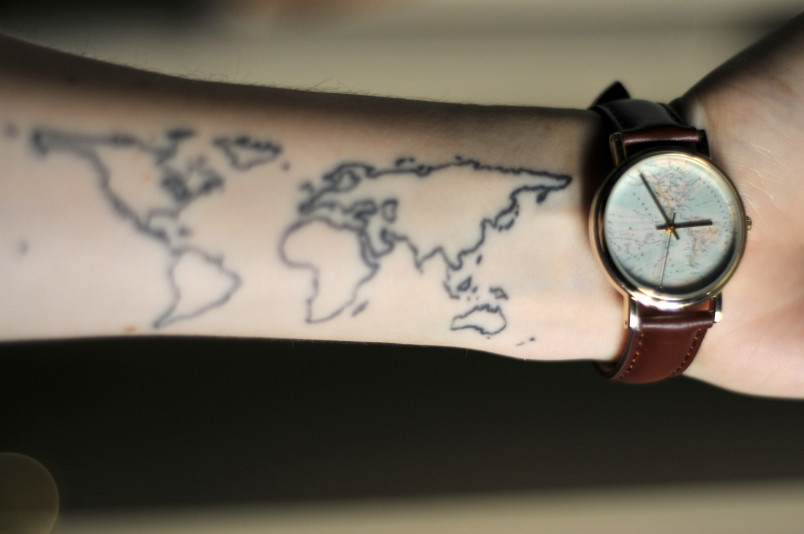 WHERE:
Sacred Heart Tattoo, Vancouver.
WHY:
Travel, Map obsession, Geography.
STORY:
I had just travelled across Canada by train with my best friend and arrived in Vancouver just in time for the 2010 Winter Olympics. My friend and I decided it was the perfect occasion to get tattoos. I was in the process of completing my University degree in geography, and have always had an extraordinary obsession with maps. This is my favourite tattoo.
Compass Rose
WHERE:
Immortal Impressions, Keswick, Ontario.
WHY:
Travel, Geography, Match with world map.
STORY:
It's the only tattoo I have that I'm not particularly pleased with, as the artist made it much darker than I had asked for, but I still like it. It goes as a set with the world map that is on the other wrist.
Sak Yant Bamboo Tattoo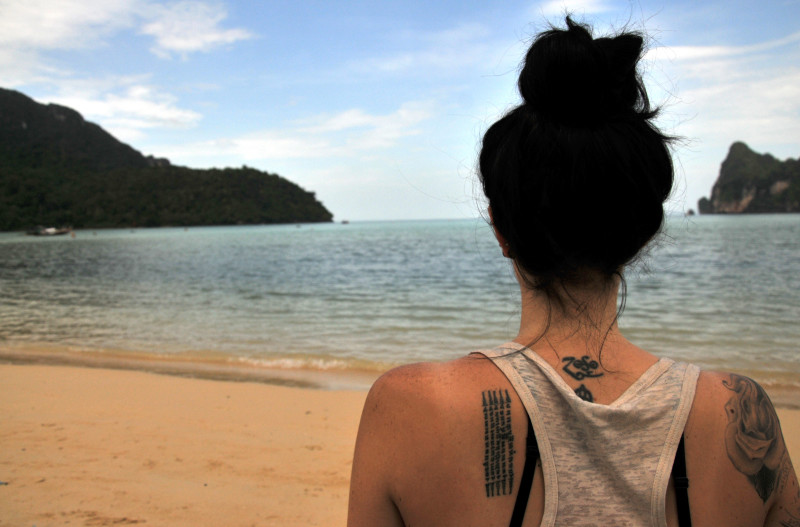 WHERE:
Wat Bang Phra, Thailand.
STORY:
After a comically arduous journey from Bangkok involving a taxi, van, bus and a motorbike for three, I arrived at Wat Bang Phra to receive a bamboo tattoo from a Monk. The monk that tattoos you decides what design to give you and where it will be placed on your body, without any consultation or warning. I ended up with a Hah Taew design on my left shoulder blade, which displays five rows of magical spells for protection, good luck, love, fortune and success.
GPS Coordinates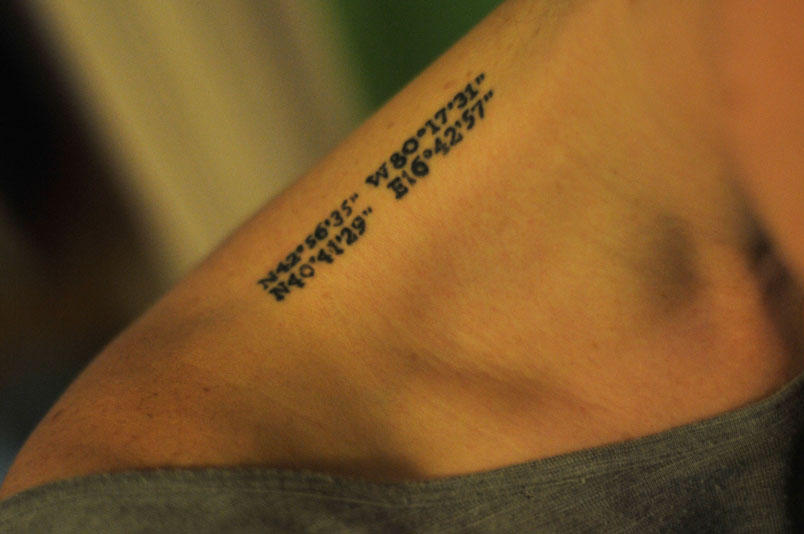 WHERE:
Dawg Pound Tattoo, Niagara Falls, Ontario.
WHY:
Travel, Geography, GIS specialization, Personal.
STORY:
The coordinates specify two locations:
42°56'35″N   80°17'31″W  —  The place that I grew up. 40°41'29″N   16°42'57″E  —  The first place that I ever travelled; Italy.
I specialized in GIS (Geographic information systems) in University and chose two places that mean something to me.
Feather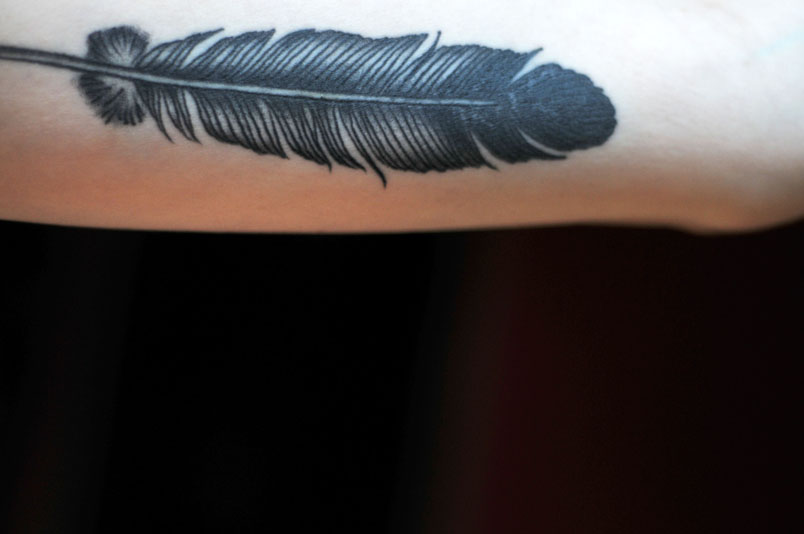 WHERE:
Inner Vision Tattoo, Sydney, Australia.
WHY:
Travel, Personal, Quote.
STORY:
I had been going back and forth between the idea of an airplane or a feather, for the same underlying theme; travel. It represents my favourite quote (which I might still get done somewhere else);
I always wonder why birds choose to stay in the same place when they can fly anywhere on the earth, then I ask myself the same question.
It does have one last personal meaning to me. Ooh, mysterious :p
Wanderlust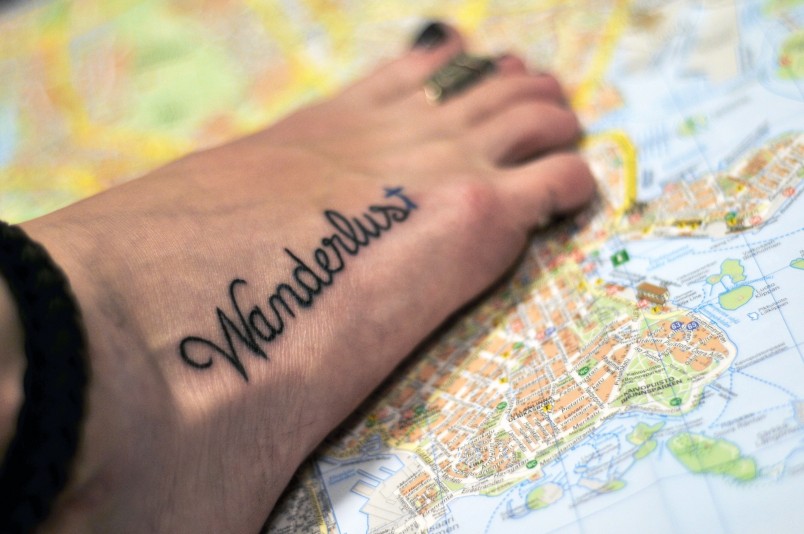 WHERE:
Paradise Tattoo + Piercing, Helsinki, Finland.
WHY:
Travel, Finnish "souvenir".
STORY:
Obviously, I've got a big case of wanderlust and when I'm not already travelling, I spend my days dreaming of exploring the world. My mother encouraged me to get a tattoo while I was in Finland, and so I did.
Notice the blue "t" on the end of the word. It mimics the blue cross of the Finnish flag. It is the only coloured tattoo that I have.
Passport Stamps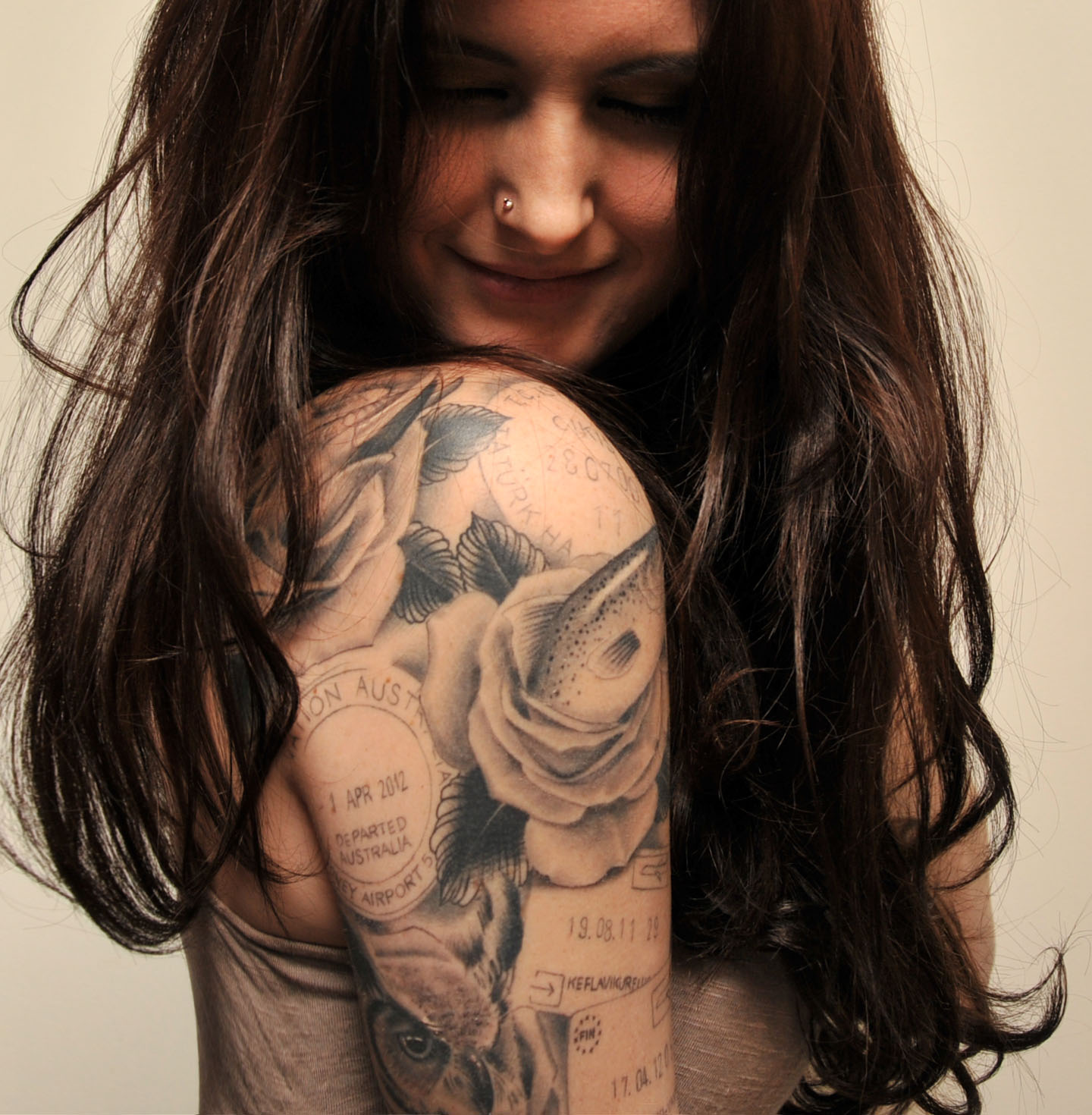 WHERE:
Seven Crowns Tattoo, Toronto, Ontario.
WHY:
Travel, Personal.
STORY:
I wanted something to represent each of my family members. The elephant is for my mother, the fish is for my father and the owl is for my sister. These are all animals that I associate with them and it made sense for me. The animals are all emerging from roses which are surrounded by passport stamps. I'm not a big fan of flowers, but this helped me choose roses. The passport stamps are scanned directly from my passportand are from my previous travels. I personally love the reaction I get from fellow travellers no matter where I am. I've spent hours talking with perfect strangers after they spotted the Turkish passport stamp poking out on my shoulder.
Morgan at Seven Crowns will now be my go-to artist when I am at home in Toronto.
Hawaiian Islands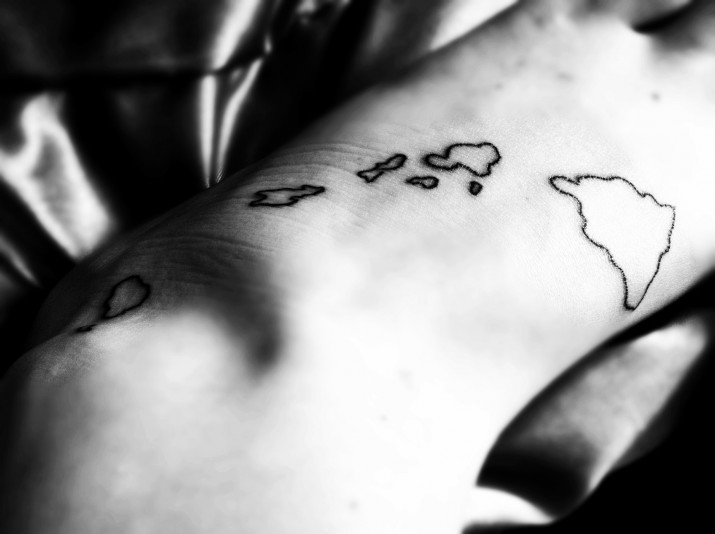 WHERE:
Island Ink, Paia, Maui.
WHY:
Travel, Love of Maui, Map obsession.
STORY:
During my first trip to Maui I fell in love with the Island. I was always quick to answer "Iceland" as the response to "What's your favourite destination?", but now it is tied with Maui. As someone who wants to explore every region of the world, it's not often that one particular place is able to keep my attention. But, I know that Maui is one destination that I will frequently return to for the rest of my life. Going along with my map-obsessed theme, I decided to get the Hawaiian Islands outlined on the top of my foot before I left. I know that I will be headed back soon, and I already have a few ideas up my sleeve for some more Maui ink. Funnily enough, before I left I asked if they would give me a tiny black dot to represent Hawaii on my world map tattoo. They did.
Jim Morrison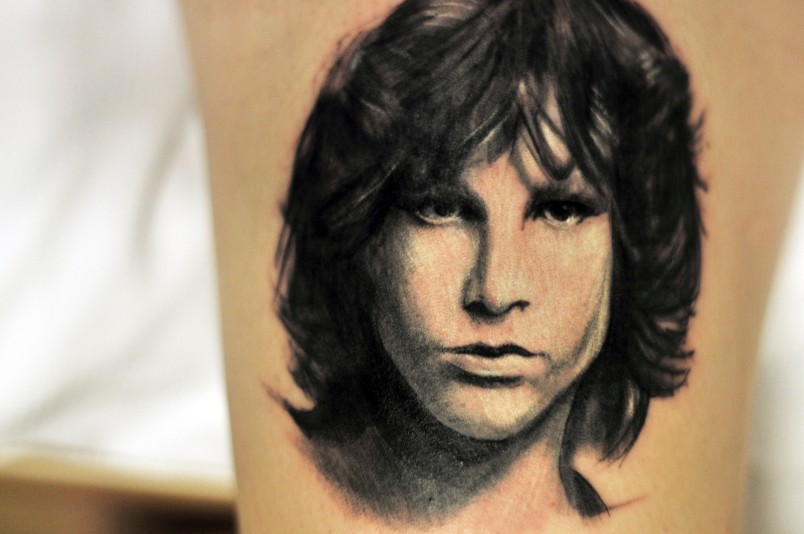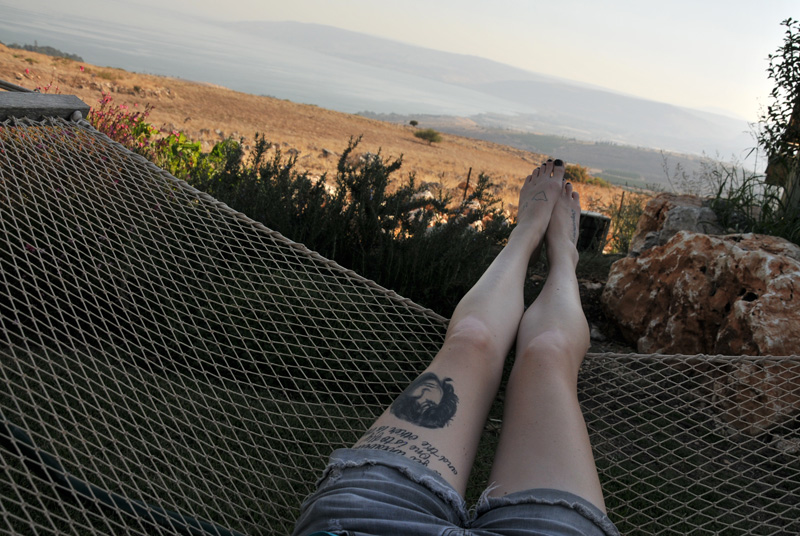 WHERE:
Tribo Tattoo, Prague, Czech Republic.
WHY:
Love for Morrison, Personal, Travel.
STORY:
I could probably go on for hours about how much Jim Morrison means to me and why I love him, but I'll keep it simple. Thanks to my father, I got my first Doors album at the age of 11. I grew up listing to his music, but more than anything I adore his poetry and writing.
Above Jim is an edition to "The Soft Parade";
There's only four ways to get unraveled, one is to sleep and the other is travel. One is a bandit up in the hills and one is to love your neighbour until his wife gets home.
Mine says;
There's only two ways to get unraveled, one is to fly and other is travel. 
Airplane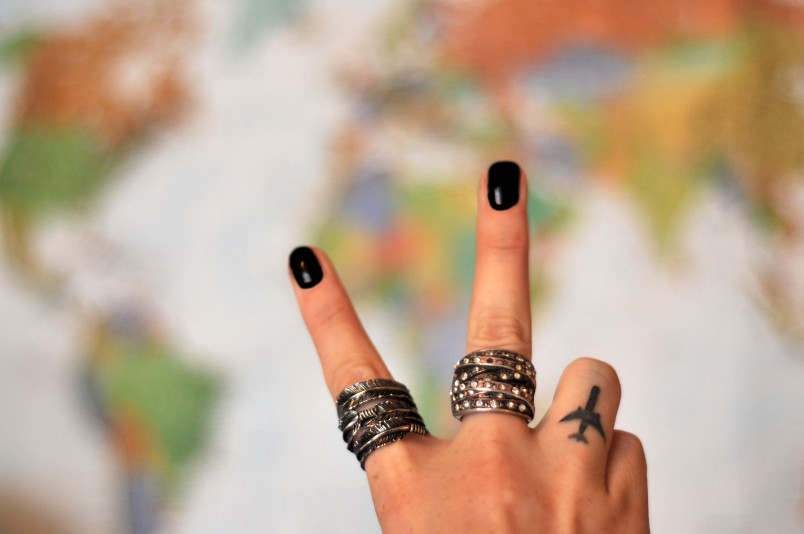 WHERE:
New Tribe Tattoo, Toronto.
WHY:
Travel.
STORY:
For the same reason behind all of my other travel ink, I've always wanted an airplane tattoo and have been planning to get one since around the same time that I got the map tattoo.
Eventually, I decided I would get it on my finger, but I spent nearly a year searching for a studio that would actually tattoo hands. I never pushed the issue–I know that artists do not like to do it, especially for people that are not already heavily tattooed.
Finally I found a studio in Toronto (good thing, as I will be needing a touch up in a few months) and couldn't be happier.
Chief Seattle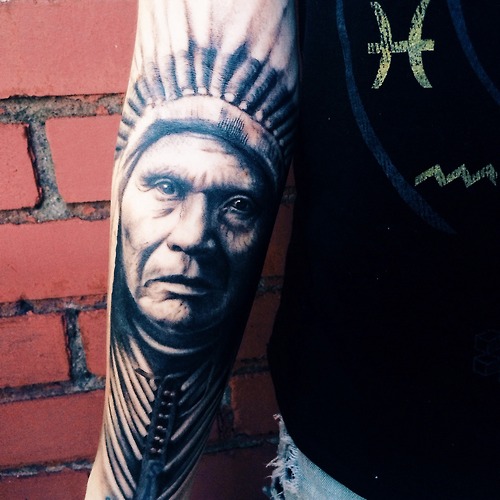 WHERE:
MTL Tattoo, Montreal.
WHY:
Name, heritage.
STORY:
My name is Seattle and I was named after Chief Seattle (the same man that the city was named after). I was given this name because my Grandmother was Native Canadian, so I have always had a connection with the Native culture. My family would be considered part of the Cree tribes (from Alberta), but Chief Seattle (Sealth) was Chief of the Duwamish in Washington.
My favourite quote from Chief Seattle:
"Take only memories, leave nothing but footprints."
Pura Vida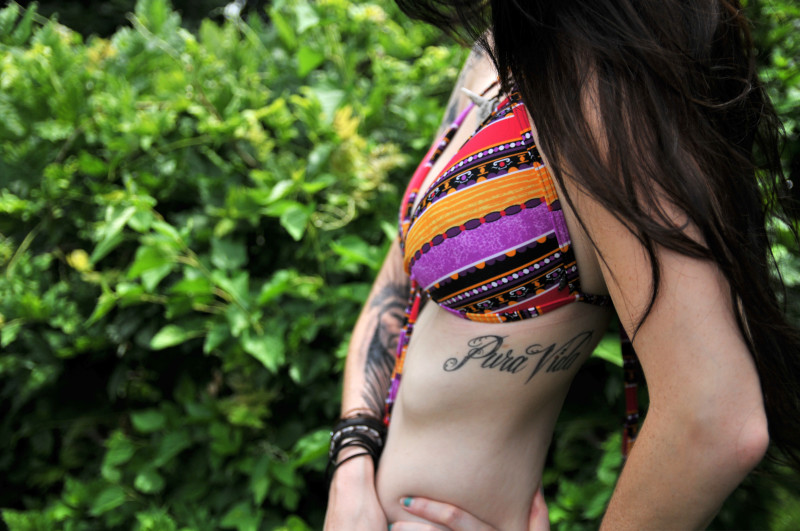 WHERE:
Anchor's End, Jaco, Costa Rica.
WHY:
Costa Rican souvenir, Earth Day, Turtle Rescuing.
STORY:
I had heard the saying "Pura Vida" before arriving in Costa Rica and thought it was a bit cheesy at first. In my mind, it was something that North Americans would adapt and try to sound cultured after a Costa Rican surf holiday. Within the first couple of days in the country I started to realize that it was used in regular conversation among the locals in replacement of hello, goodbye, no worries, a general acknowledgement and a response to how are you? After a month in the country, I even caught myself saying it a few times. It's literal translation mean "Pure Life", and in a country where nature, environment and a laid-back culture are more important than anything, it simply makes sense as the unofficial slogan of Costa Rica. So, when I decided to get a tattoo in Jaco, the idea didn't take much thought.
Additionally, I got the tattoo on Earth Day, after a Sea Turtle rescuing trip with Contiki. It all felt like the perfect way to sum up my time in Costa Rica.
Kanji Calligraphy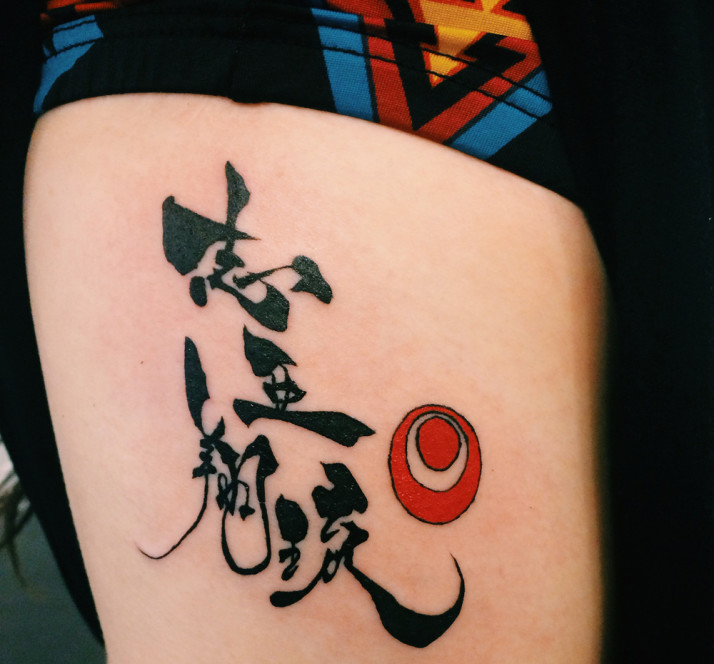 WHY:
Japanese souvenir.
STORY:
I was given a hand painted Kanji calligraphy piece as a farewell gift when leaving Okinawa, Japan. The black script translates to "fly to Asia and remember Okinawa" and the red circles are the symbol of Okinawa (and is my second colour tattoo). I most certainly will remember this incredible little island, and this beautiful ink now lives permanently on my right rib cage.
My Tattoo Map
Blue = Where I've been tattooed
Green = Where I'd like to get tattooed
More Posts on Travel Tattoos on My Blog:
My Articles about Travel Tattoos on other website:
12 Of My Travel Tattoos & the Stories Behind Them
Getting Tattooed by a Buddhist Monk
Getting Tattooed Around the World
Mistakes Travellers Make Getting a Tattoo