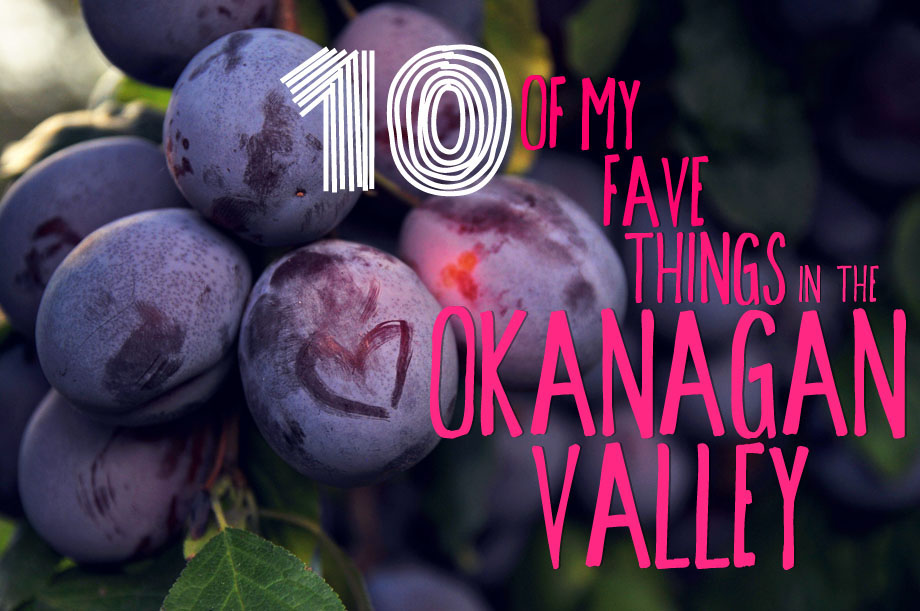 I returned from the Okanagan Valley in Central British Columbia last week and couldn't help but immediately feel nostalgic of my brief visit to a new part of my favourite Canadian province.
There are so many things that I thoroughly enjoyed about that place, that it's tough to name a select few.
If Ogopogo cornered me and demanded an absolute favourite–I'd probably have to go with the number one item on this list (no spoilers–you'll have to scroll down and see for yourself). But, there were still so many incredible moments and awesome things about the Okanagan Valley, that I found it more difficult to round up the top 10.
But, I tried anyway.. here are 10 of my favourite things in the Okanagan Valley:
10. Picking Berries at Covert Farm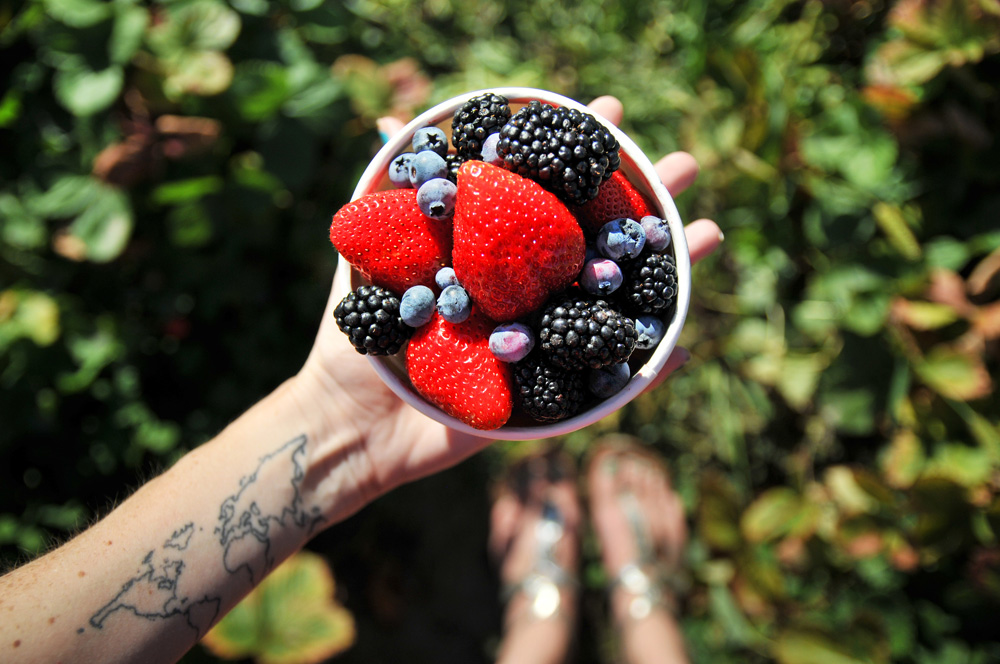 After riding out to the berry patch, through the vines, in the back of a vintage 1952 Mercury Truck, I didn't think it could get much better than that.
However, as soon as I sunk my teeth into a bright red strawberry that I had just plucked from under the leafy greens, it felt like the perfect afternoon.
We picked strawberries, blackberries, and blueberries, and filled up our cups to take home for later. I probably ate a cup full, if not more, right in the field.
Not only did I enjoy picking the berries, but the rest of the farm was pretty impressive. From the cooling mist wine-drinking zone to the friendly farm animals, we were actually late to our next destination because we just couldn't bring ourselves to leave.
Don't even get me started on the giant outdoor pillow pad–think adult bouncy castle with no roof.
9. The Chikka Tikka Pizza from Bellissimo!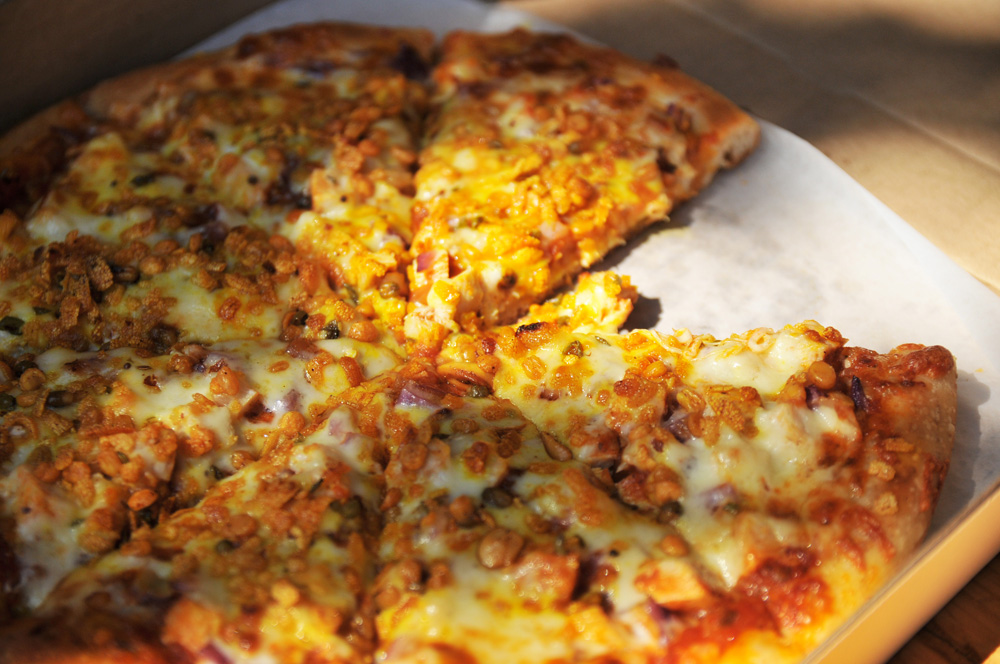 Is it weird that a pizza made my list?
The Chikka Tikka Pizza from Bellissimo! was hands down the best pizza I've ever had (and I've had pizza from the world's first pizza oven!).
The setting for a picnic lunch at the Vibrant Vine was beautiful and relaxing, but I wasn't expecting anything sensational from a pizza delivery, so my eyes literally widened at my first bite. It was like an Indian dish in pizza form and I couldn't have improved it in any way. Delicious.
Chikka Tikka Pizza:
Tikka Masala sauce
Chicken breast
Red onions
Chevdo (nuts, beans and rice)
8. Sitting on the City Park Waterfront at Night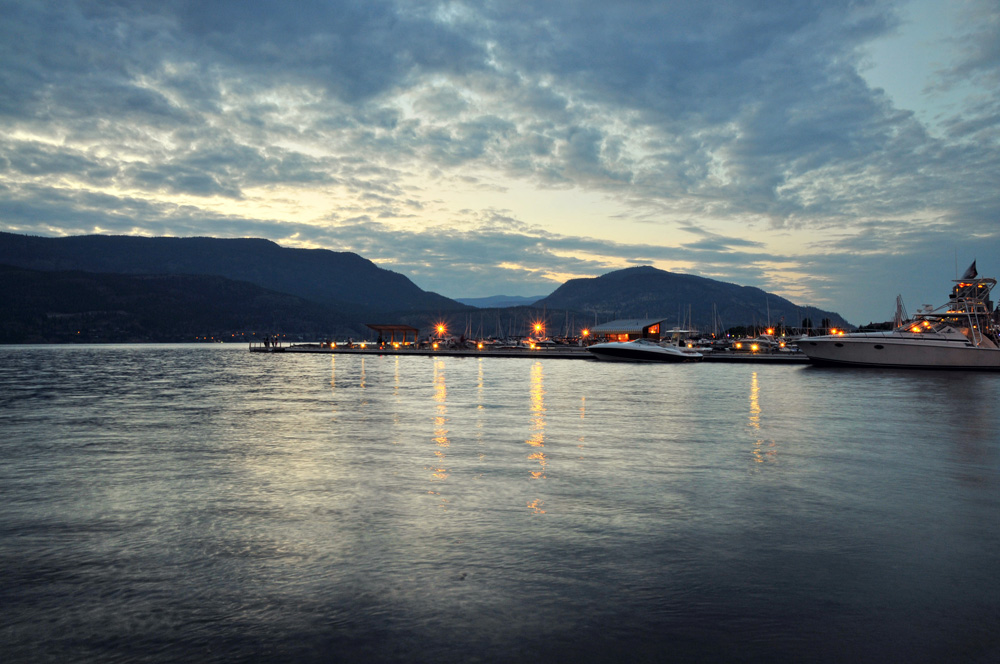 After an early dinner at Raudz, we took a stroll around downtown Kelowna and eventually ended up by the waterfront. There wasn't any particular destination, so while the others were wandering around the small park area, I sat down by the edge.
Within a couple of minutes, I had almost forgotten that I wasn't alone.
I gazed emptily at the horizon, in a half trance from the soft colours of a late twilight, and the calm reflection on lights on the smooth water. There were faint sounds of harbour sounds, a family feeding ducks several meters down, and water trickling below my feet.
It was one of my favourite moments in the Okanagan.
7. Dipping My Toes in Canada's Warmest Lake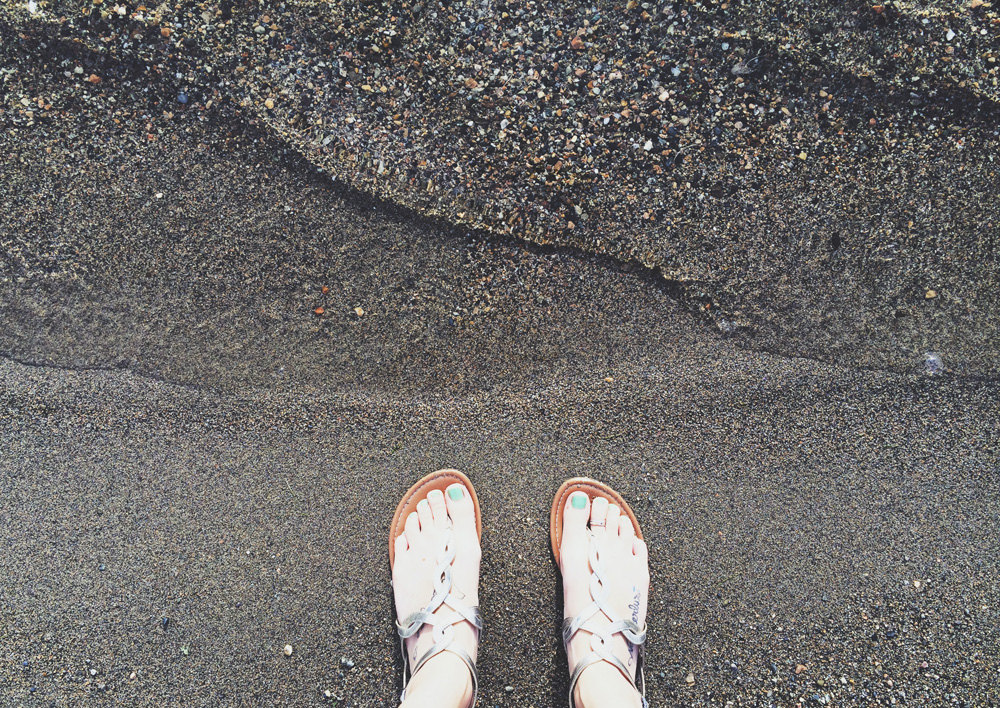 After arriving in the dark the night before, I woke up at Watermark Beach Resort Hotel and immediately ran to my window. In front of me was Osoyoos Lake; the warmest lake in all of Canada.
As soon as I checked out of the hotel, I headed straight for the beach, just steps from the parking lot. Without a second thought, or even removing my sandals, I marched straight into the water.
And yes, it was incredibly warm.
6. Cycling Along Mission Creek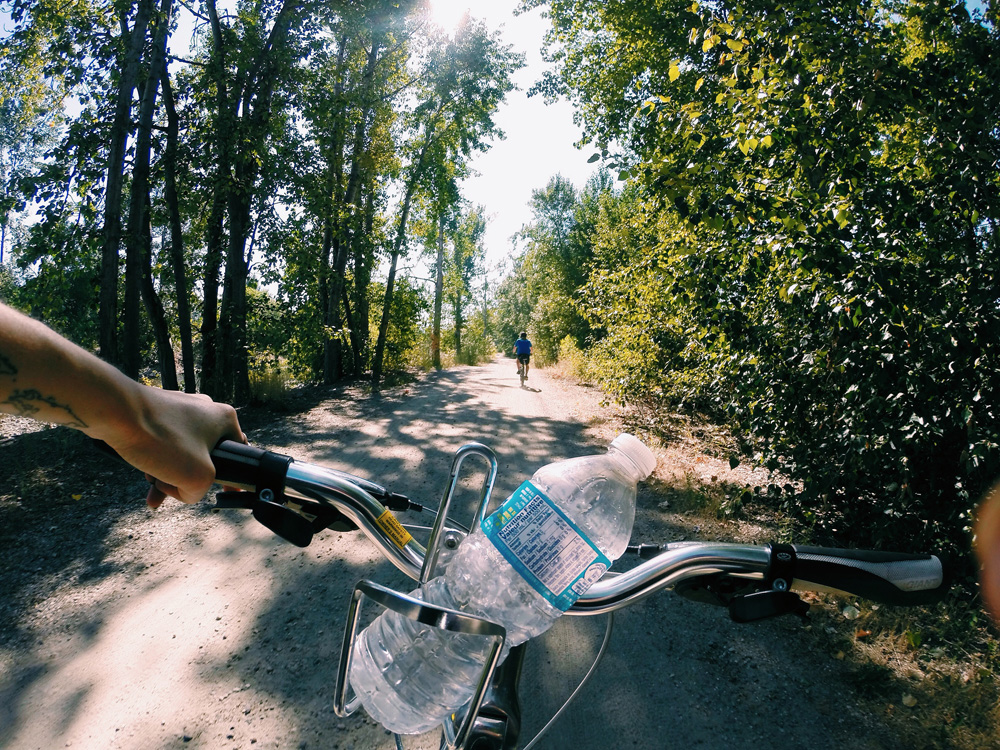 The experience of a wine tasting bike tour pretty much beats any other cycling tour I've ever had, but my favourite part of the tour itself was riding up the trail along Mission Creek.
It was a hot day, so it was nice to ride in the shade, and it was super relaxing to coast through the trees. It was absolutely quiet in the forest, aside from the sound of my own tires on the gravel, and I could only see the guide ahead of me.
We stopped midway along the trail to take a look at the river and rest in the shade.
5. Sampling Fresh Honey Comb at Arlo's Honey Farm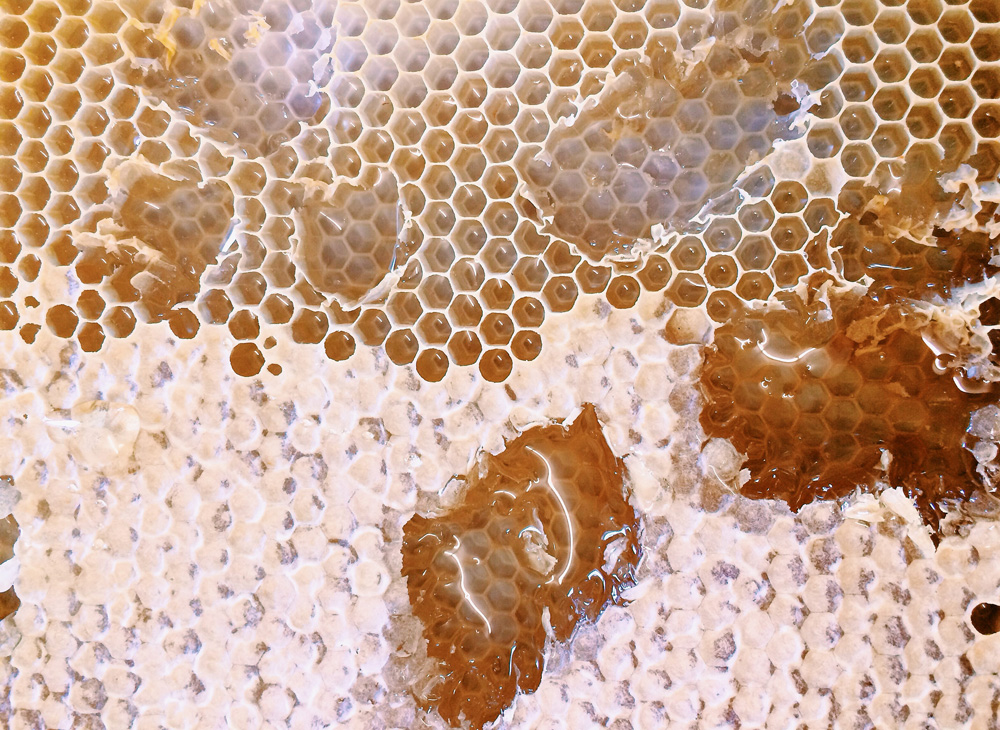 Admittedly, I was a little nervous to visit a honey farm, having never really experienced one in full before, but it turned out to be a great time.
I never felt panicked around the bees, and they pretty much minded their own business. Their business being honey. We sat on the other side of a screen while the bee-keeper removed one of the trays in front of us, and brought it around for us to sample. It was literally fresh honey right out of the hive.
It was so good that I had to buy a jar to bring home with me. I've been putting it in my tea every day since.
4. Floating in the Middle of Okanagan Lake on a Kayak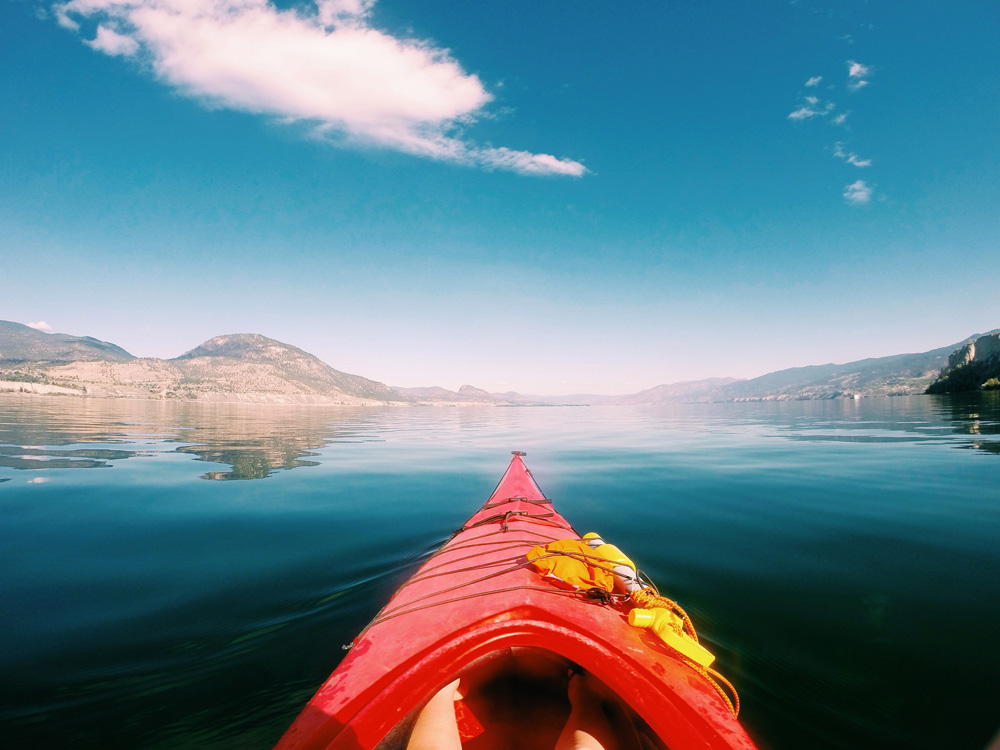 Much like the bike tour, the experience of a wine tasting kayak tour tops any other I've ever had.
What is with you, Okanagan Valley? Are you just this awesome at everything?
Kayaking itself was probably my favourite activity of the trip, and it was the few moments of solitude in the middle of the lake that really solidified that for me.
I kept paddling ahead of the rest of group so I could have a little time to explore on my own before they caught up, slowly making my way further and further out toward the centre of the lake. At one point, I was far enough ahead, and far enough out, that I simply stopped, floated and took in the scenery around me.
It was stunning.
3. Lunch at Gray Monk Estate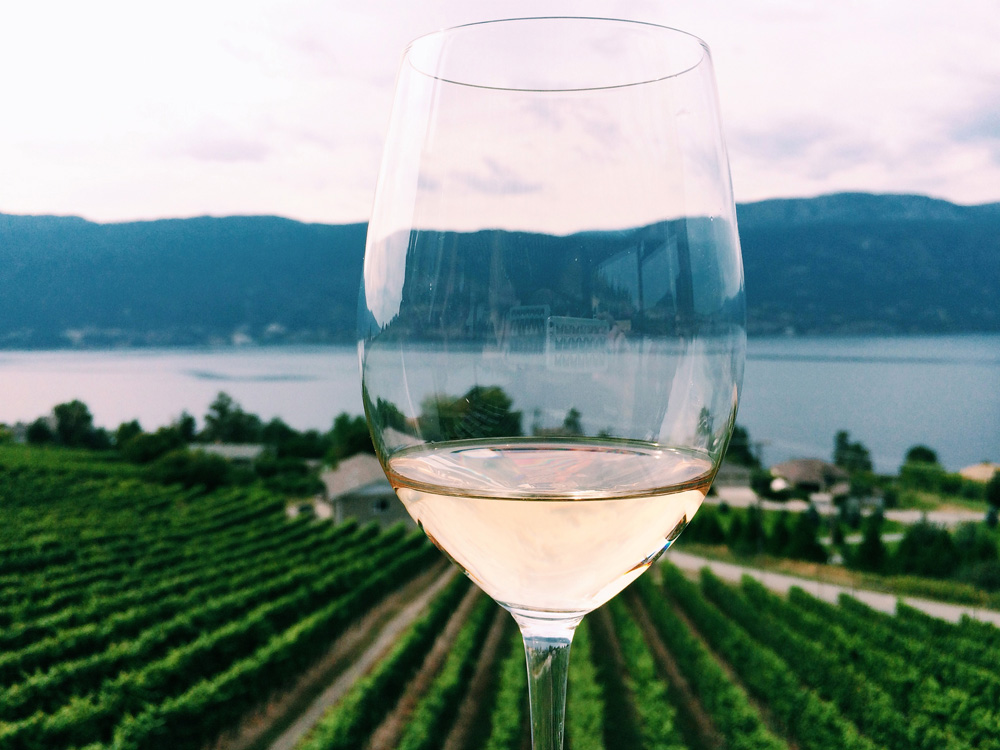 On our first full day in the valley, after a very leisurely morning at Sparkling Hill, we rolled into Gray Monk Winery like a group of unwound sloths, ready for some wine. The Okanagan will do that to you.
Lunch did not retract from our newly relaxed states. Plate after plate of beautiful edible art came before us, each with its own new glass of wine. We ate, we drank, and we sighed heavily in happiness.
This was my favourite meal of the trip.
2. The Bathtub at Sparkling Hill Resort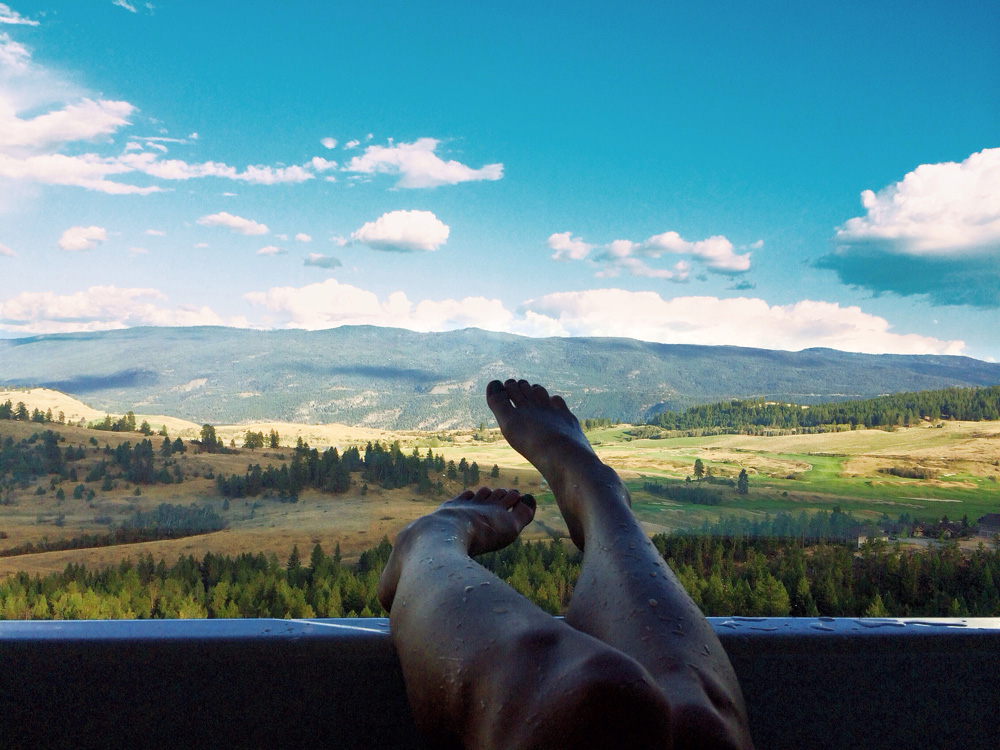 I mean, come on.
1. The Hammock at Three Mile Point Beach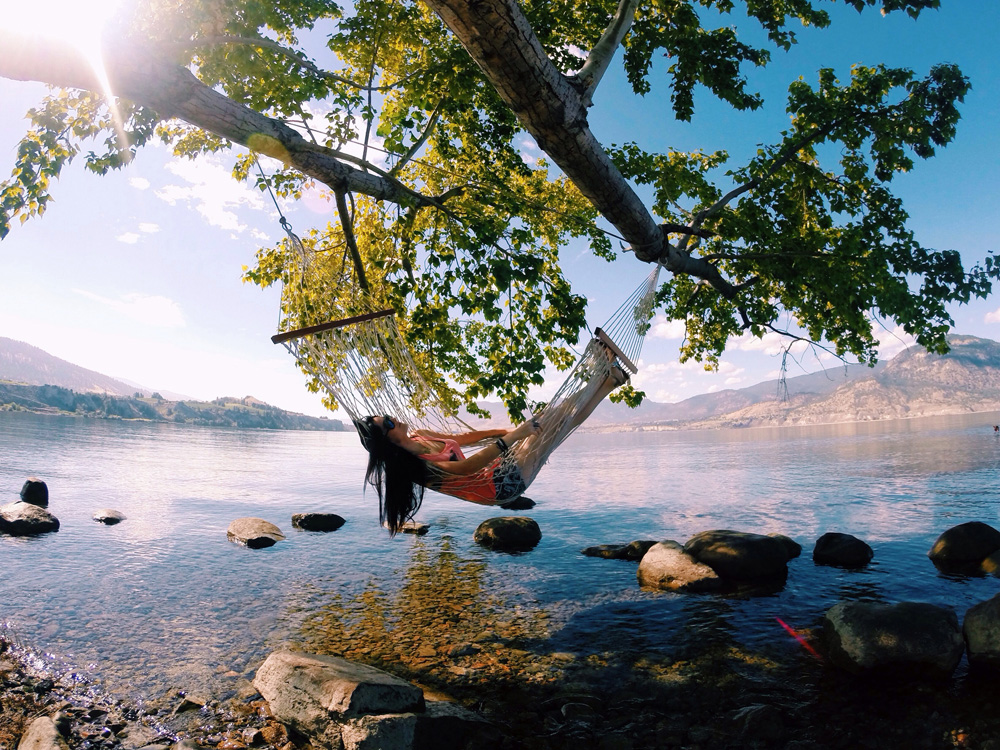 There was no better moment for me on this trip than when I found the hammock at the end of Three Mile Point Beach.
I could see a frayed white netting hanging in a tree in the distance as we paddled up in our kayaks, and my hammock senses tingled.
I knew exactly what it was, and there are few things I love more than a good hammock. There was no stopping me. I beached, ran to it, and hopped right in. Heaven.
It was relaxing, beautiful, surrounded by nature, and basically perfect in every way. Kind of like the Okanagan Valley itself…

This trip was made possible by Destination BC.
All thoughts & opinions are my own.
What's your favourite thing about the Okanagan?