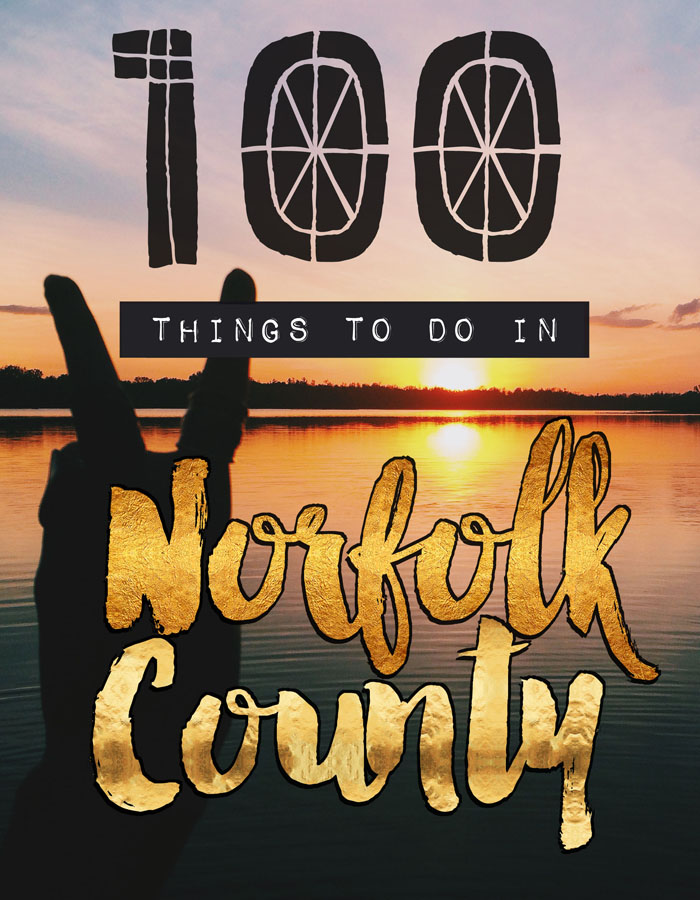 While I find myself living over in Bruce County these days, I was born and raised in Norfolk County, and still consider myself a true Norfolk County girl.
I lived in Waterford until the age of 18, when I moved away to Toronto for University, and then found myself living there again between travels over the past few years.
My mom lives in Waterford. My dad lives in Port Dover. My best friends live in small towns like Villa nova. Some have lived in Simcoe. I grew up camping at Long Point every summer. And, I still love to explore Turkey Point, Port Rowan, Delhi, and all the rest.
Norfolk County is home.
With nearly twenty-eight years of Norfolk experiences, adventures, and mis-adventures under my belt, I decided to come up with a list of what to see and do in the area.
Whether you are a fellow past or present Norfolker (?), or a visitor looking for something to do, here is a list of 100 Things To Do in Norfolk County:
1) Paddle around the Waterford Ponds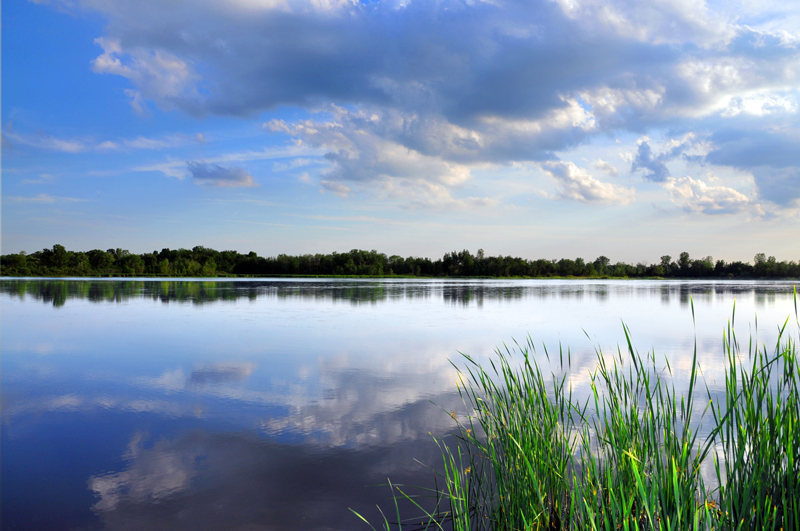 Okay, I'm practicing a little bias here, but you totally have to visit my hometown. I've spent more days than I can count at the Waterford ponds, and there is no better way to see it than from the water itself. You can also go fishing, swimming, hiking on the Waterford Heritage Trail, or camp at the Waterford North Conservation Area.
2) Walk across the Waterford Black Bridge

While you're at the Ponds; head up to the old train bridge above it for a bird's eye view. The bridge spans across the river, and looks across all of the ponds and forests in the distance. It's a beautiful view in the summer, and a sight to see once all the leaves are changing in the Fall.
3) Camp at Long Point Provincial Park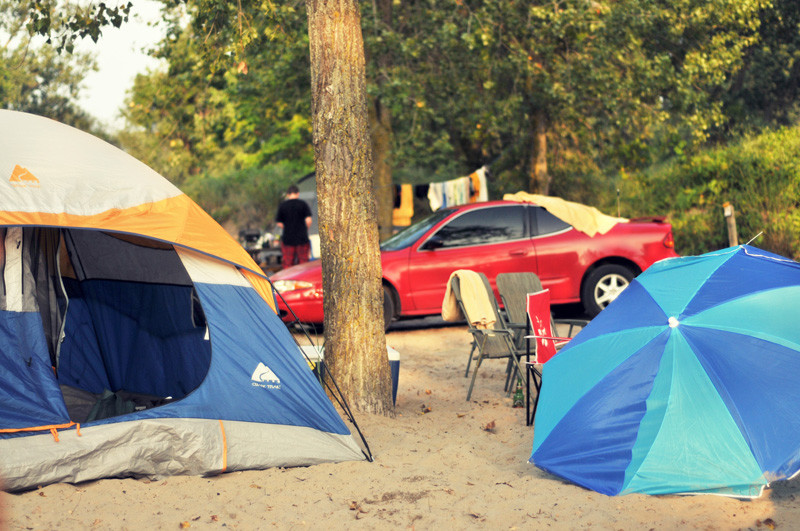 Okay, moving on from Waterford; Long Point is probably my favourite place in Norfolk County. Growing up, I spent about two weeks every summer camping at the Park, and still try to do a weekend trip every summer now.
Check out my camping trip from last year.
4) Walk down the Port Dover Pier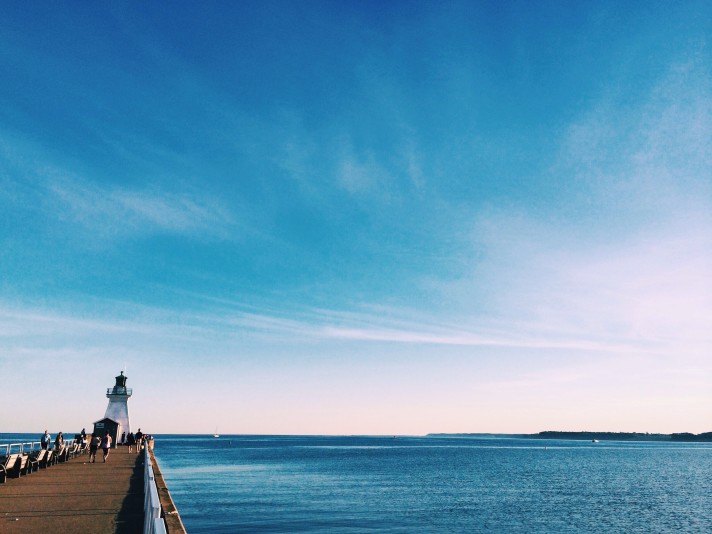 .
5) Get a Foot Long at the Arbor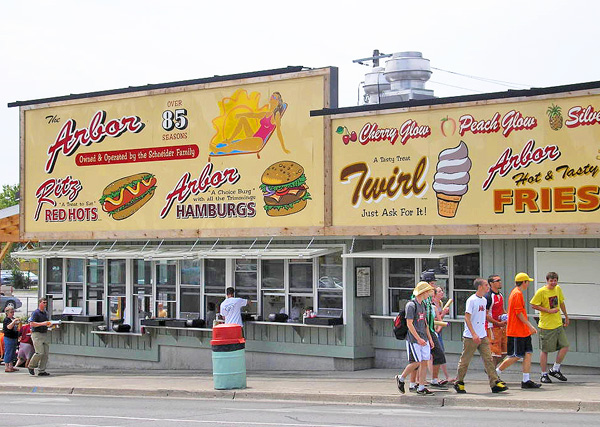 You can't visit Port Dover without ordering at the Arbor window . Don't forget the Logan Berry Glow.
6) Go "Glamping"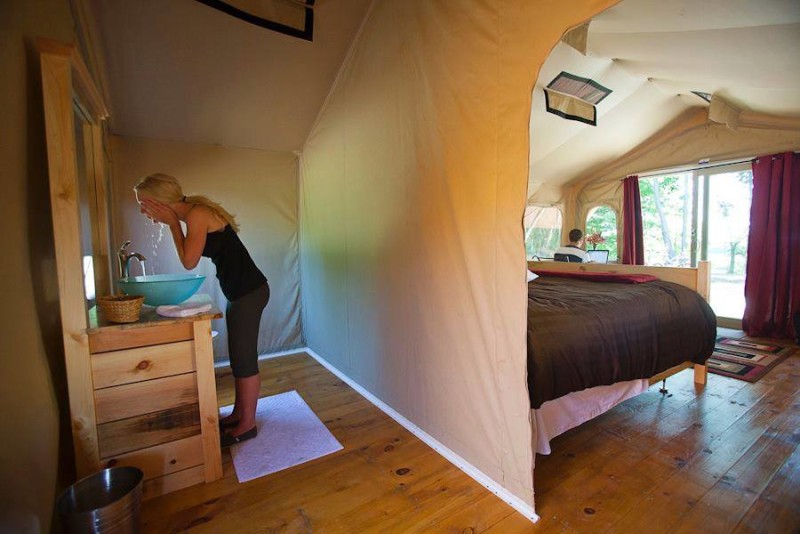 The Wilderness Suites are the coolest and most unique little accommodations in Norfolk County. With King beds, flushing toilets, showers, fridges, locking doors, electricity and private decks, the suites have the comfort of home with the adventure of camping–all with a great view.
7) Go zip-lining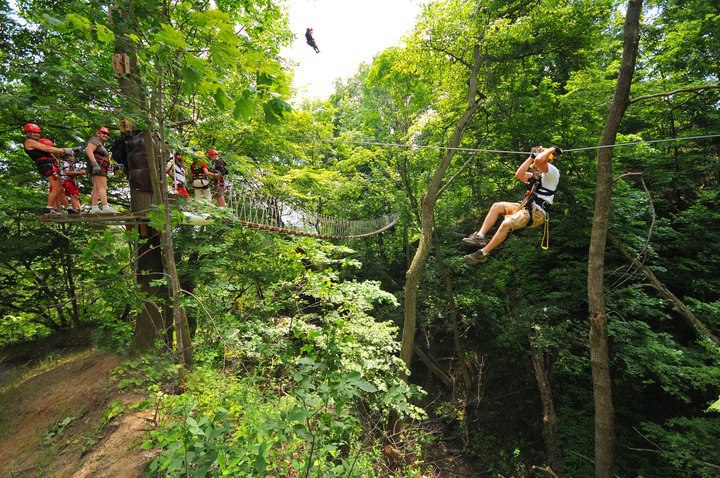 After glamping, walk over to the main building to sign yourself up for a zip-line & canopy course at Long Point Eco Adventures. Glide through the forest over 8 zip lines, 2 suspension skybridges, 14 platforms and a 40-foot rappel.
Check out my zip-lining experience here.
8) Have a beach day in Turkey Point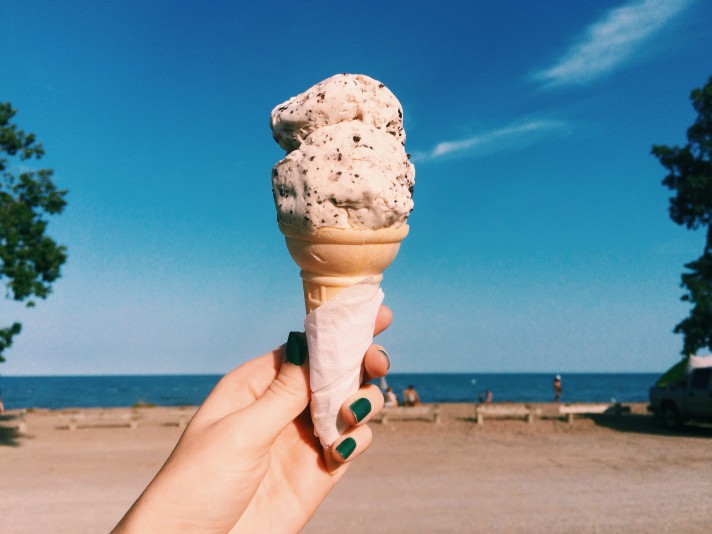 Don't forget to grab a cone!
9) Take a sightseeing flight tour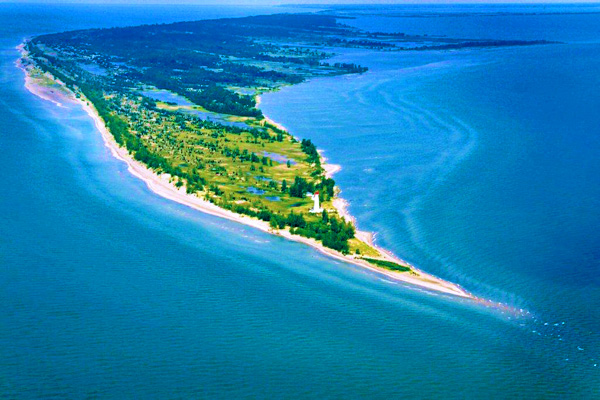 Tillsonburg Flying School offers one hour sightseeing tours from Tillsonburg to Port Rowan and out over Long Point inner bay, then back along the shore to the Lake Erie Wind Farm, Port Burwell, and Aylmer.
10) Drink Saucy and meet Saucy at Villa Nova Estate Winery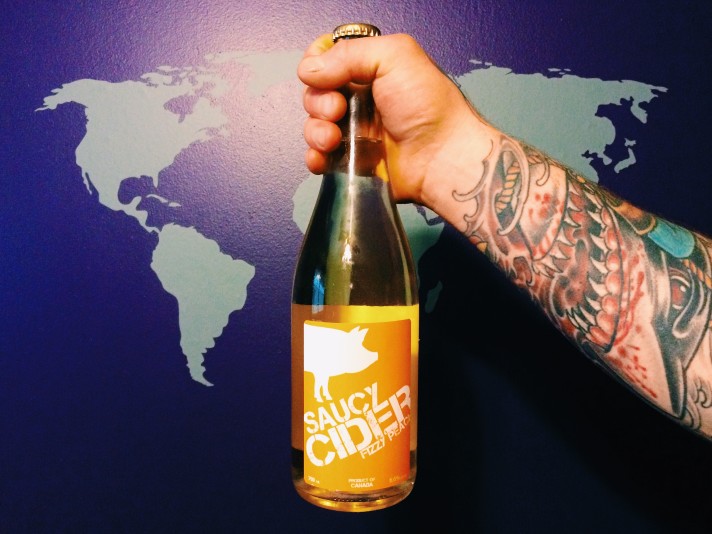 While the Winery has a great selection of wines–it's their ciders that will make you come back for more. And, then more. Choose between the classic Hard Apple Cider, Fizzy Peach Cider, the new 'Strapplebarb' (strawberry, apple, rhubarb) Cider, and soon to launch pear cider, and then head over to the Farm's pig pen to meet the infamous pig that the drinks were named after
Bonus: This is my best friend's family winery!
11) Take a guided bicycle tour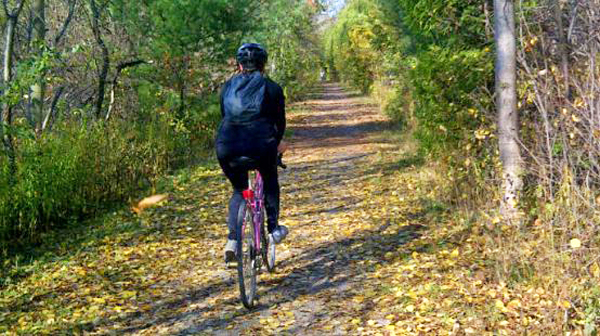 12) Eat at Yins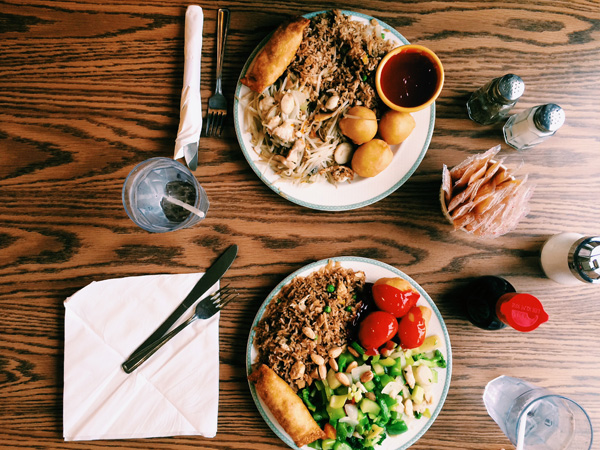 I've yet to find any better Chinese food in the world–and I've been to a lot of places. Yins is the first place that I bring visitors from out of town, and they all agree that it's the best they've had. I sometimes make trips home to Waterford just to eat at Yins. I'll have a Dinner for 1 A please.
13) Go sand-boarding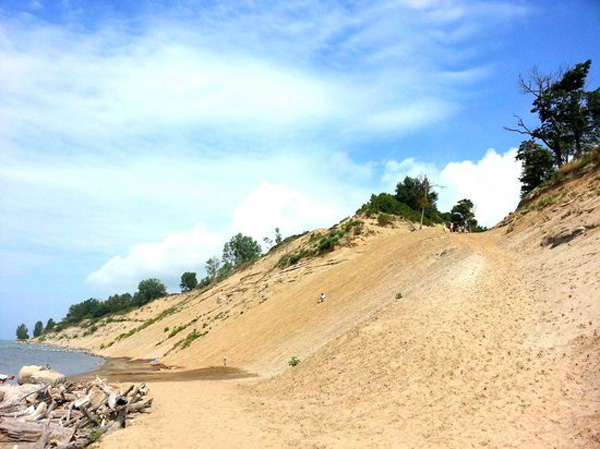 Sand Hill Park is home to Ontario's largest (you guessed it) sand hills. Surrounded by a shaded campground, 2200 feet of sandy beach, nature trails, hay rides, and ponds–it's the perfect place to bring a snowboard and ride it down the sand hill. I remember visiting when I was little and running from sand hole to sand hole, as my parents ran ahead and dug out little spots for me to cool my feet from the hot sand in the sun.
14) Party at Pottahawk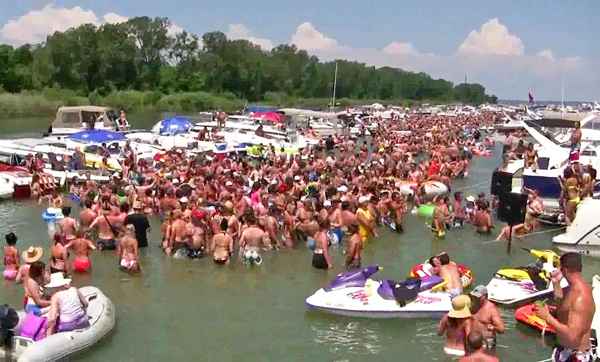 The "Pottahawk Piss-up" is one of Norfolk's biggest parties, where over 2000 boats, holding over 10,000 people, anchor up and rope together at Pottahawk Point in Lake Erie. A day at Pottahawk means hours on the boat, wading in the shallow sandy waters, floaties, bikinis, soggy feet, and a drink, or five.
15) Rent a cottage at the lake with friends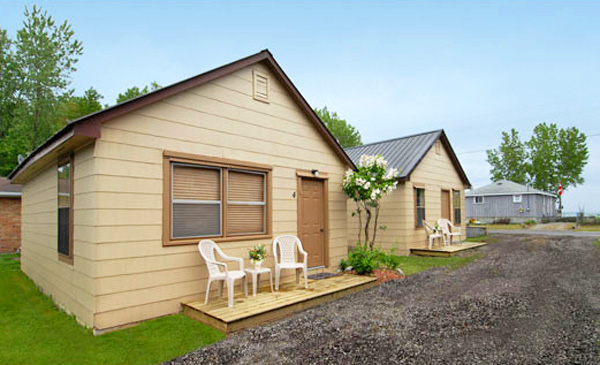 Bayside Vacation Resort has several cottages for 2-6 people, which are perfect for renting with a group of friends.
16) Snorkel a shipwreck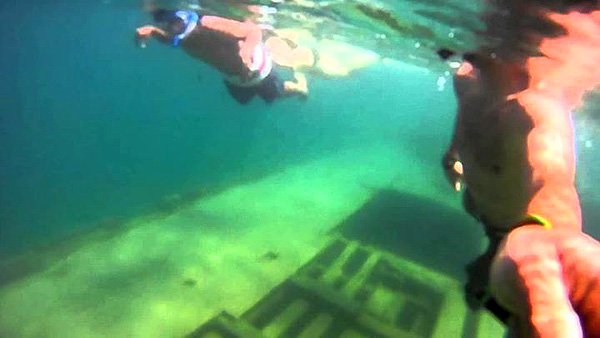 In 2016, Long Point Tours will be offering the first snorkelling tours of the Henry Clay lighthouse Shipwreck. What to see: Wrecks, underwater building ruins, fish and aquatic life & structures.
17) Indulge at the Crepe House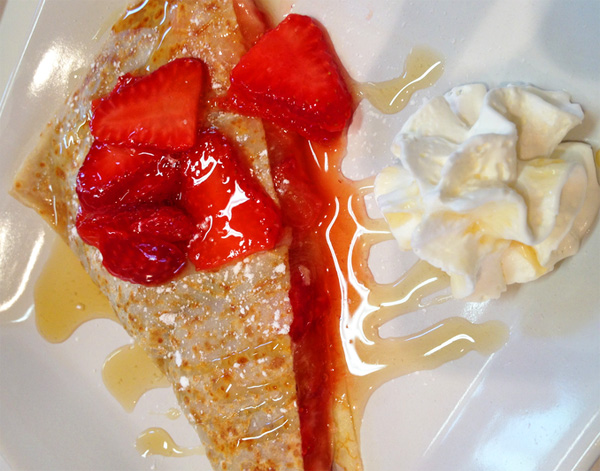 From crepes with eggs, vegetables, chicken, salsa or cheese, to masterpieces of berries, syrup, fruit, whipped cream, sugar or lemon curd–this is the right place to spoil yourself in Norfolk.
Also, sign the petition to make them Norfolk County's official donut
19) SUP yoga in Port Dover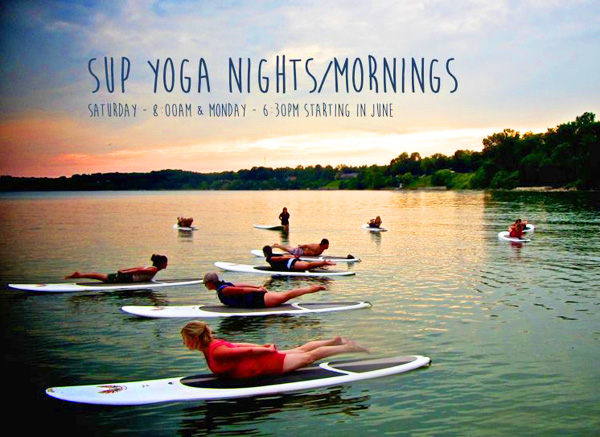 South Coast Watersports offers regular paddleboard rentals, beginners classes, as well as guided SUP yoga classes. There are also SUP ladies nights in Dover, and SUP tours at the Waterford Ponds.
20) Swing & Soar over Lake Erie at Shore Acres Park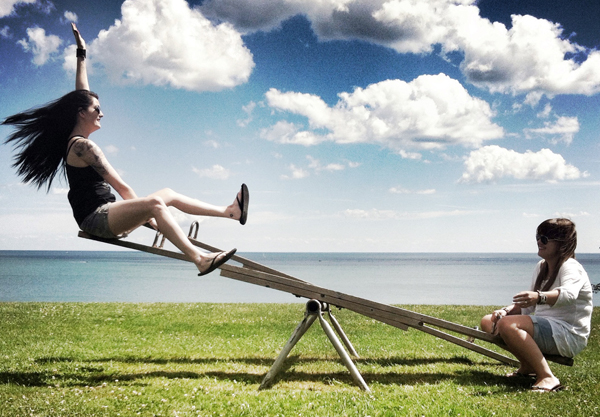 There is a trailer park on the shores of Lake Erie outside of Port Dover, with a small park overlooking the entire Lake. It's the most unassuming spot, with the best view
21) Walk around Whistling Gardens Botanical Garden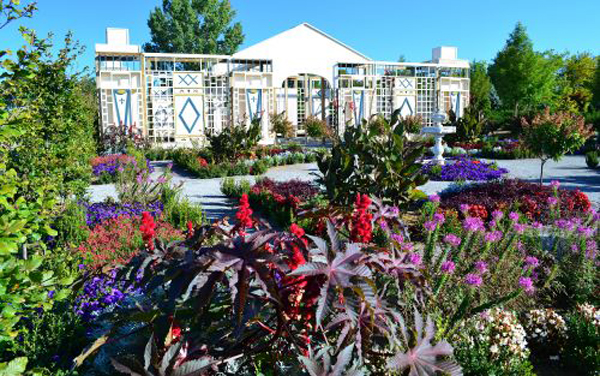 22) Take part in a polar bear plunge
23) Take a nature spotting cruise down the Lynn River
Nomada Charters is a great way to see Port Dover from a different angle, and you'll spot plenty of turtles, herons, and more.
24) Visit one of the several antique shops & markets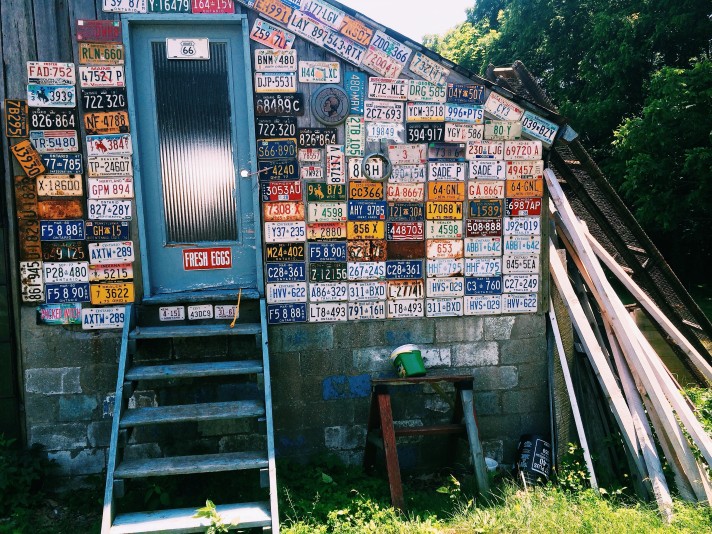 25) Eat a burrito on the beach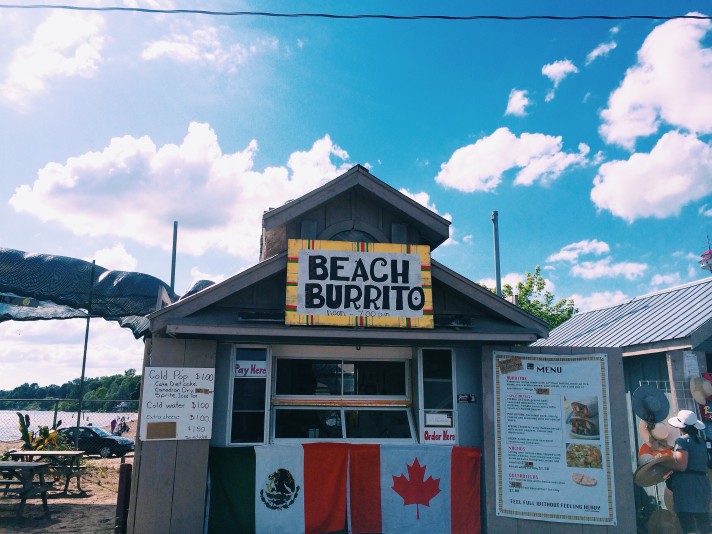 27) Hike the Lynn Valley Trail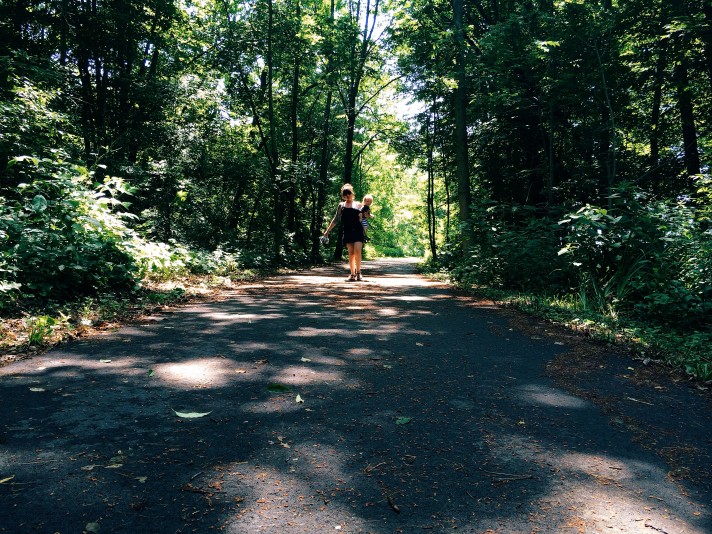 28) Visit the Norfolk County Sports Hall of Recognition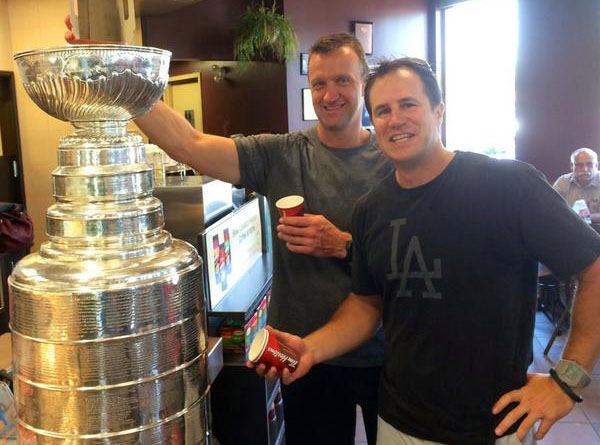 Check out some of Norfolk's most talented players, like Rob Blake, Nelson Emerson, and Red Kelly.
29) Feed the ducks at Crystal Lake in Simcoe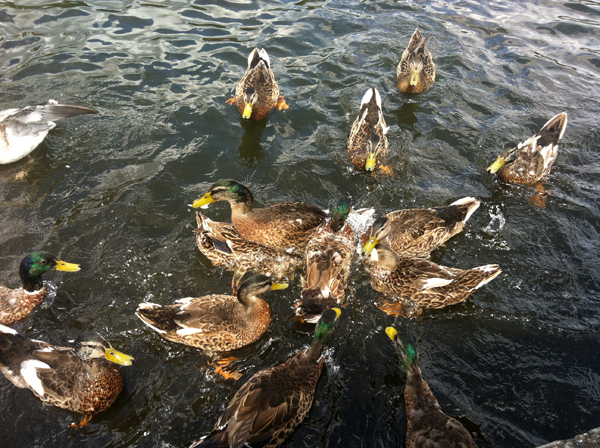 30) Take a guided pontoon boat charter on Long Point Bay
Bring some drinks, go fishing, or simply relax in the Bay on a 25 ft pontoon boat at the Bridge.
31) Paddle around Long Point Bay
Feeling more adventurous? You can also rent a canoe, kayak or row boat to make your own way around Long Point Bay.
32) Visit the Norfolk County Farmer's Market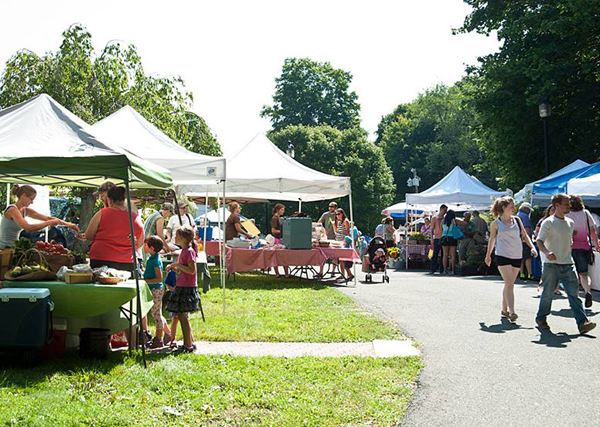 33) Learn to cook local dishes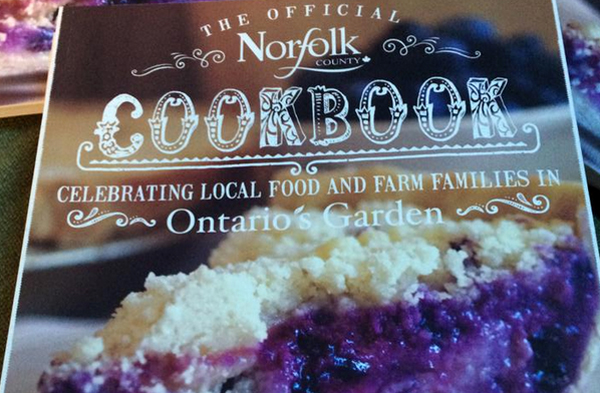 34) Eat fish & chips at Knechtels
35) Climb the Big Creek Lookout tower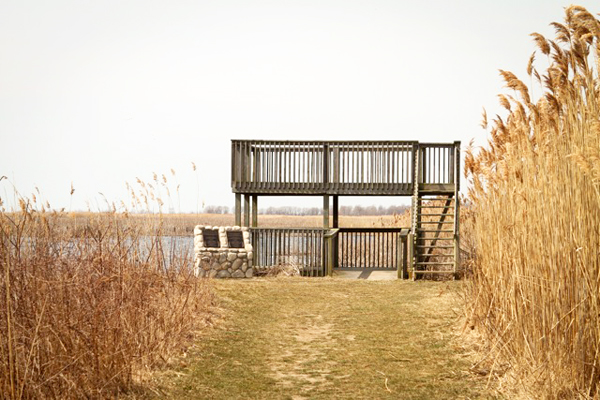 It's not a high climb, but it's a great view over the surrounding marshlands.
36) Be a pioneer at Backus Heritage Conservation Area
Norfolk kids grow up visiting Backus on school trips, where we dressed as pioneers, packed lunches without plastic or processed foods, learned how to churn butter, and wrote on chalk board slates for school lessons.
37) Run through a field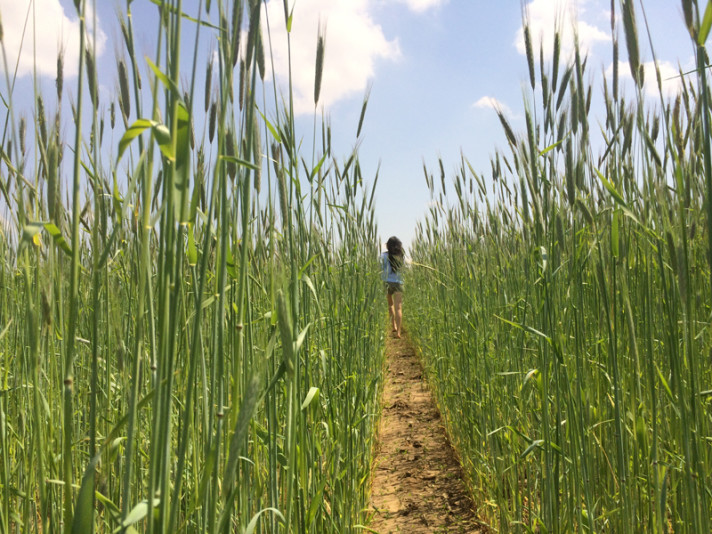 Okay, this isn't an official attraction, but one of my favourite things about Norfolk is the amount of open space and fields that surround the small towns. I'm sure farmers wouldn't approve, but I can't resist running through a wheat field on a warm summer evening.
38) Golf the Greens at Renton
39) Watch a movie
$5 Tuesdays
40) Play mini-putt in Port Dover
41) Learn to sail
42) Get some ice cream at Twin's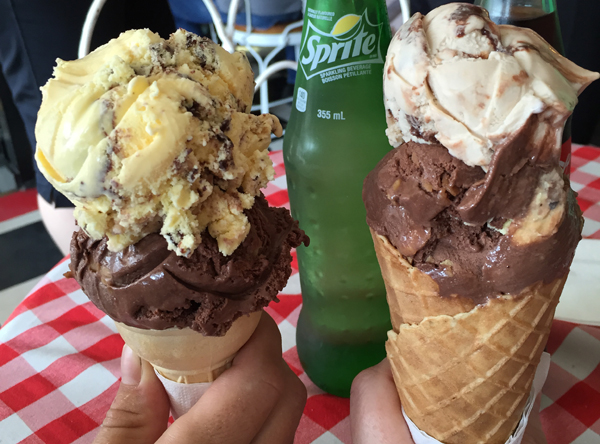 It's some of Ontario's best.
43) Go star-gazing at Long Point Observatory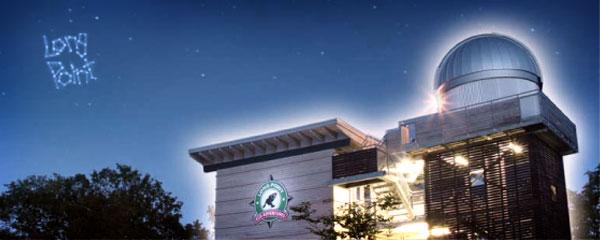 Experience a complete hand's on astronomy and telescope experience viewing planets, nebulas and distant galaxies.
44) Watch the great Monarch migration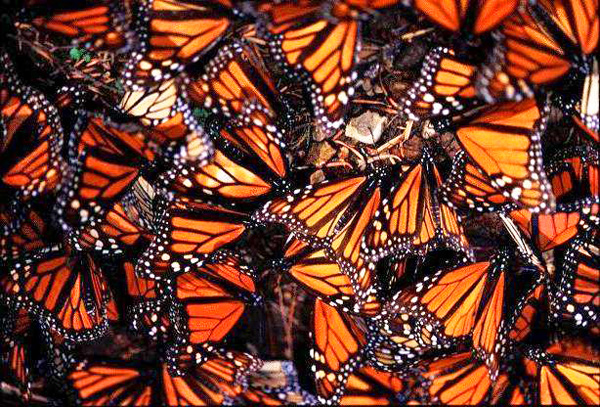 Each years, thousands of Monarch butterflies congregate on the tip of Long Point before migrating south to Mexico. One of the Park's campground areas is even named 'Monarch'.
45) Rent a jet ski at Turkey Point
ATVing of the Seas. Er, lake.
46) Jump on a water trampoline
They're anchored off shore, and the rental includes a boat ride to and from the trampoline.

47) Ride your bike along the entire coast
48) Go for dinner & drinks at the Blue Elephant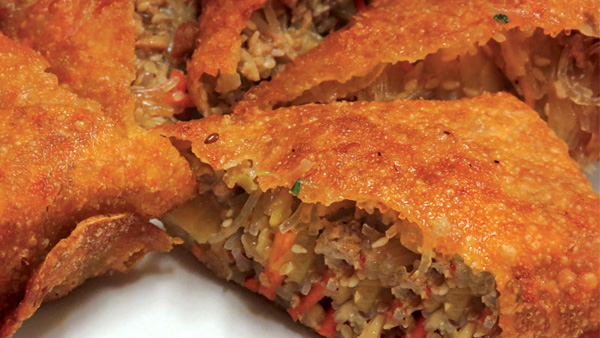 I hiiiighly recommend the Thai Egg Rolls. Deep fried heaven.
49) Have a sunset drink at the Waterford Ponds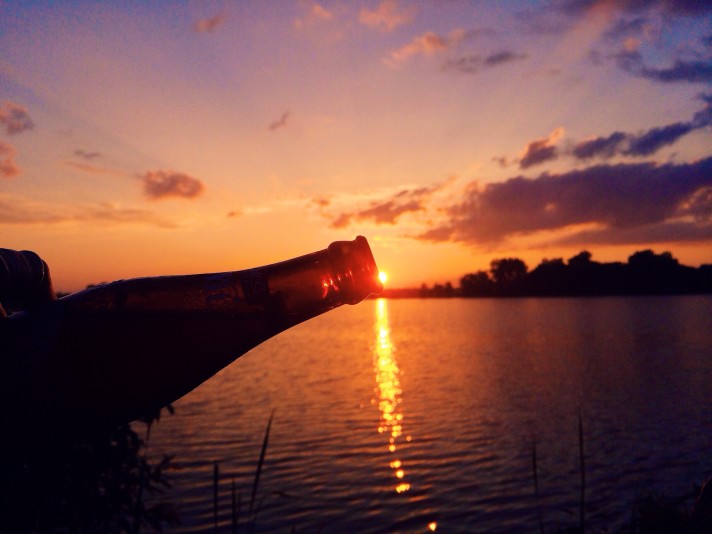 50) Ride over 50km of single track mountain biking trails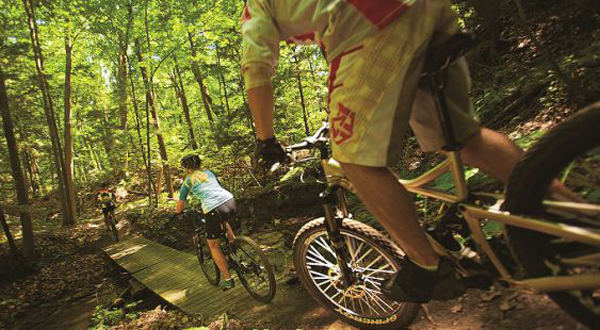 51) Frolic in the many cherry orchards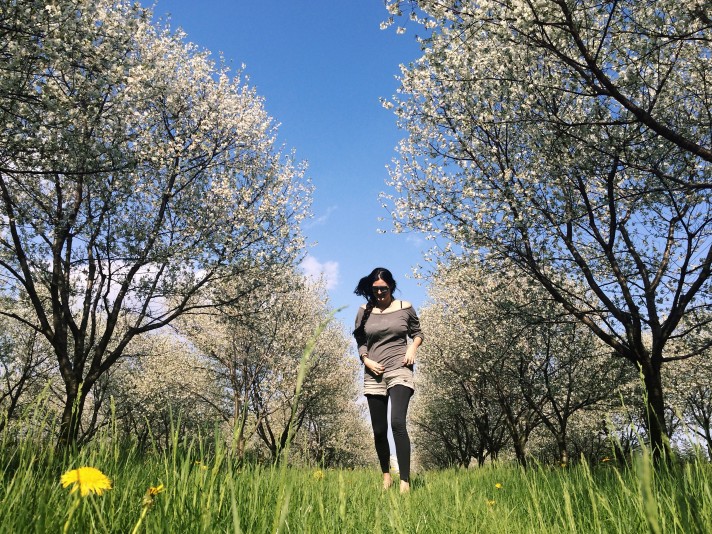 52) Go apple picking
Norfolk County is home to many apple orchards, and you can simply enjoy driving down country roads to admire the trees, or pop into a farm that offers 'pick your own apples'.
53) Pick your own fruit
Apples not your thing? Pick your own strawberries. Pick your own blueberries (my Aunt's farm!). And, pick your own raspberries.
54) Go horseback riding on the trails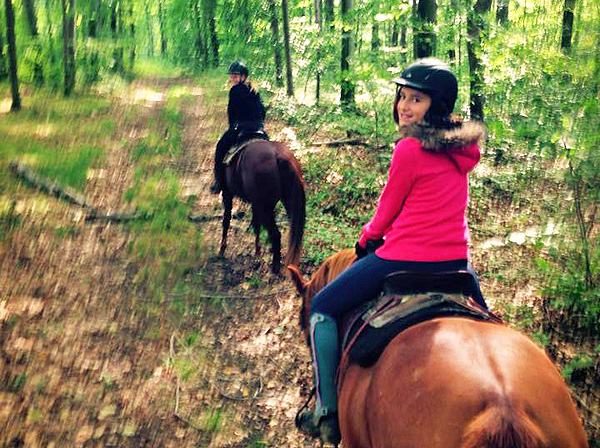 Carousel Stables provides training and trail rides near St. Williams
55) See palm trees in Canada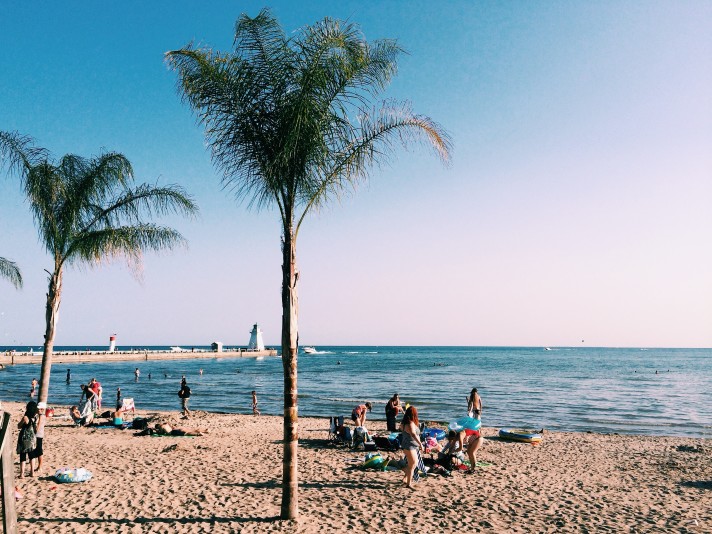 Yup, there are real palm trees planted into the sand on Port Dover Beach.
56) Have dinner on the beach at sunset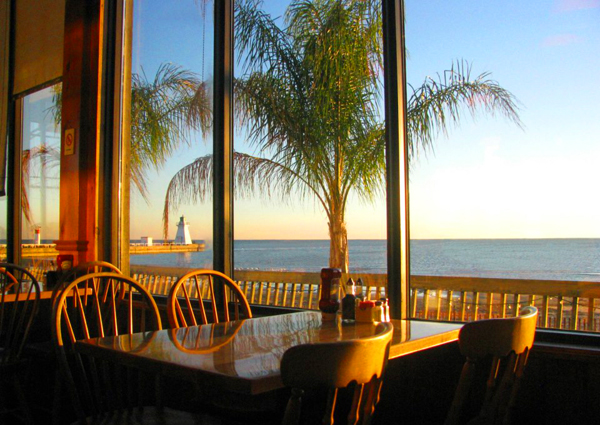 While you're admiring the palm trees, head up to the patio at The Beach House Restaurant, for a view of the entire beach, lake, and sunset.
57) Eat all the pancakes you can at the Pancake House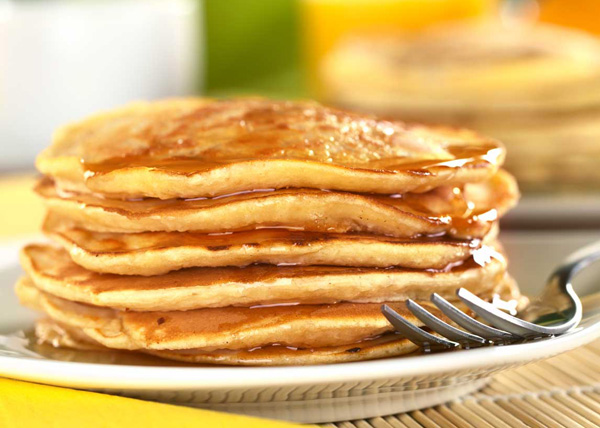 58) Pick up some of the best corn in the province.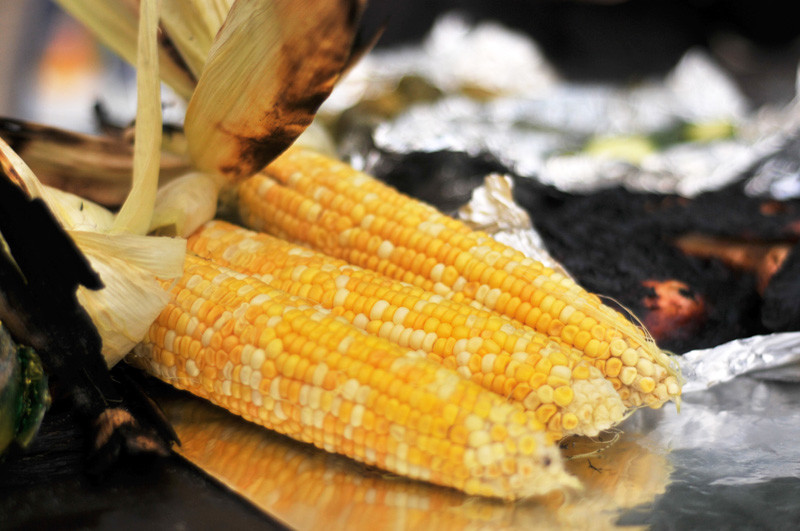 Peaches n' cream, my friends. Peaches. N. cream.
59) Grab lunch at Urban Parisian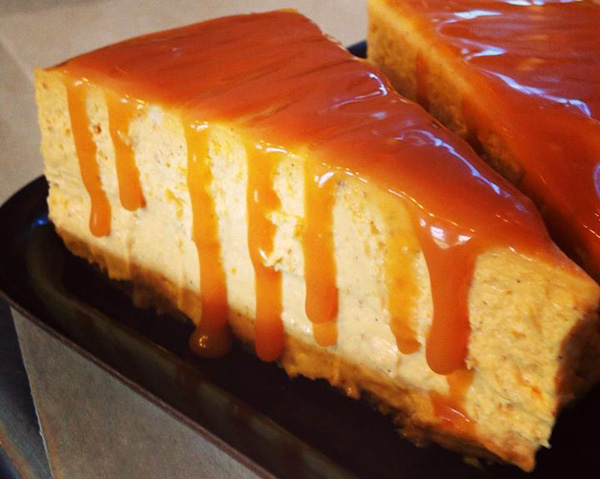 Lunch specials change from day to day, offering tasty health conscious meals and hot drinks. I can't even tell you how incredible their pumpkin pie cheesecake is in the Fall.
60) Big Creek guided kayaking tour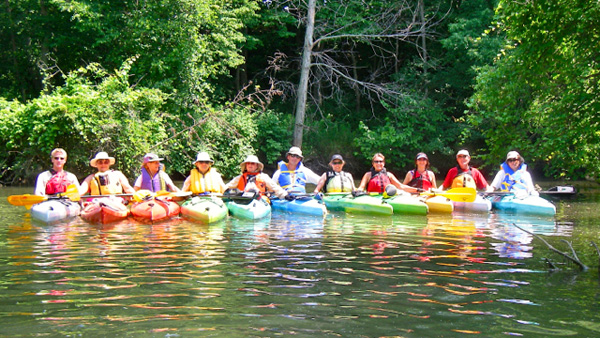 Big Creek is nicknamed the "Canadian Amazon". How can you not want to see that for yourself?
61) Do a guided kayaking tour AND go fishing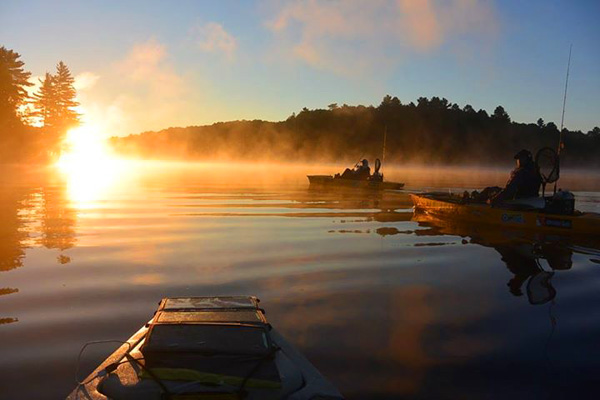 Climb aboard some of the world's sturdiest kayaks, grab your fishing pole, and set out on the Lake with Baer Fishing Adventures.
62) Go for a night out at the Turkey Point Hotel
The Hotel is Norfolk's only 'nightclub style bar', and can get very busy on weekend nights in the summer.
63) Ride the dirt bike & ATV trails at Gopher Dunes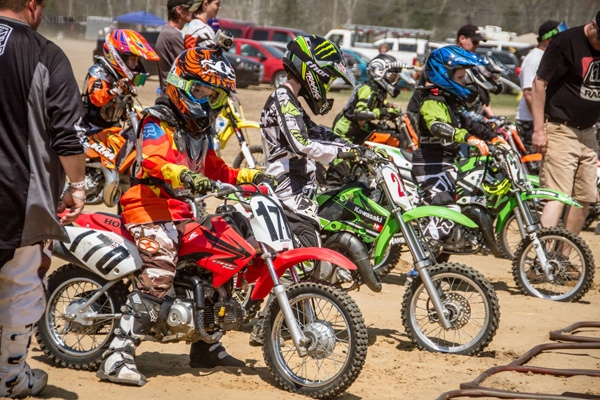 64) Feed the deer at the Waterford Deer Park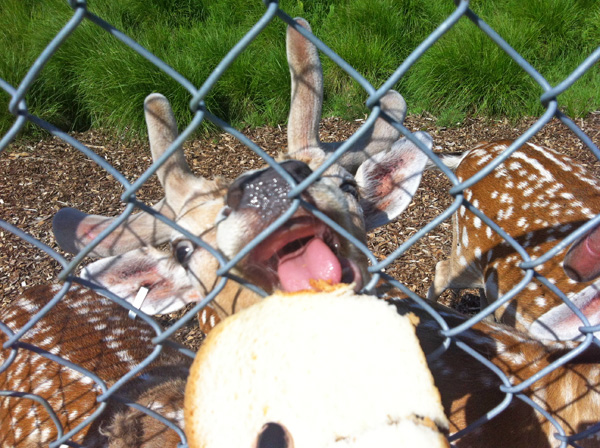 65) Get cheesecake on the go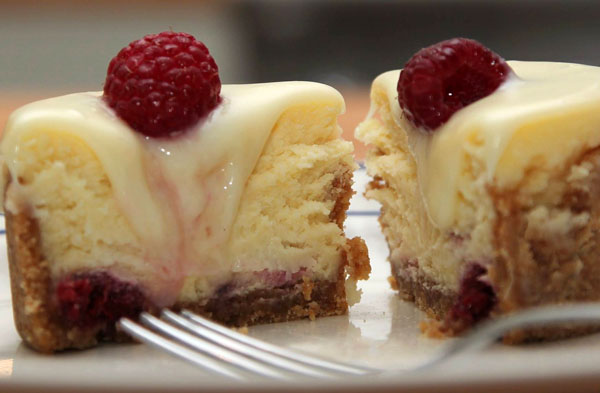 66) Take the South Coast Shuttle Bus Service down the coast
A pair of shuttle buses travel along a 60-kilometre stretch of Lake Erie each weekend in the summers, stopping at wineries, beaches, farm markets and other tourist-friendly sites. Perfect way to spend a day sipping wine and seeing the sights of Norfolk.
67) Tour the Bonnieheath Lavender Farm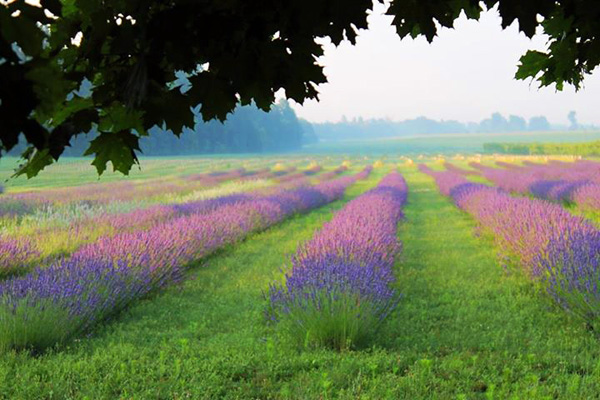 Love the smell of lavender? Spend an afternoon walking between rows of fresh lavender flowers and smelling unique lavender products. Try some Folkin' Hard Cider while you're there.
68) Drive down Spooky Hollow Road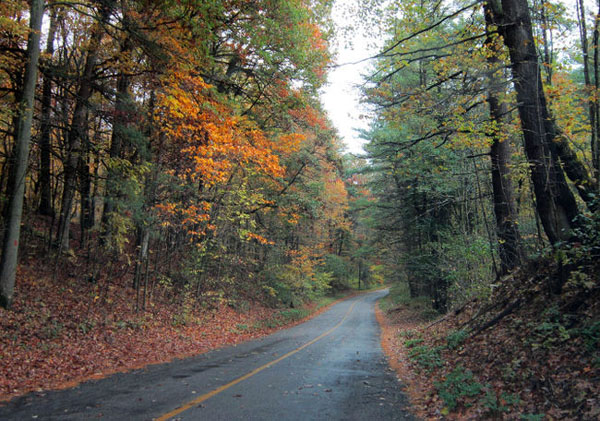 On the way in to Turkey Point is a beautiful little forest road, that is actual quite spooky ;]
69) Eat perch tacos at The Combine Restaurant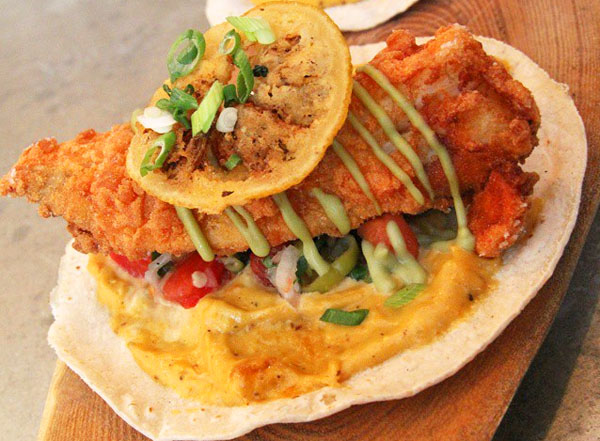 70) Go mushroom hunting in the Fall
71) Have a drink at Burning Kiln Winery
The Burning Kiln patio is a great spot to sit down for a glass of wine on a warm summer day, when you're driving around the Norfolk countryside.
72) Go shopping in Port Dover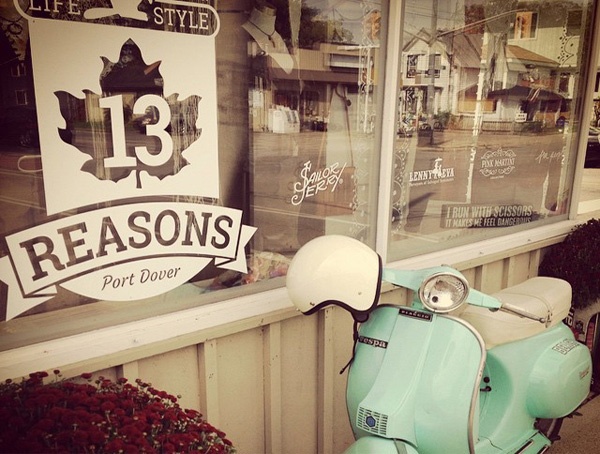 Port Dover is full of dozens of surf shops, clothing stores, eclectic markets and small boutiques. You can start at the top of the main street and wander from store to store as you make your way down to the beach. One of my personal favourites is 13 Reasons, where I can find my dad's girlfriend working.
73) Get a massage with a view of the Lake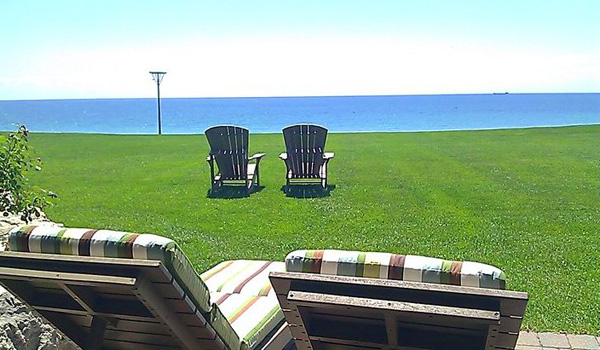 74) Check out some "haunted houses"
75) Take a trip to the tip of Long Point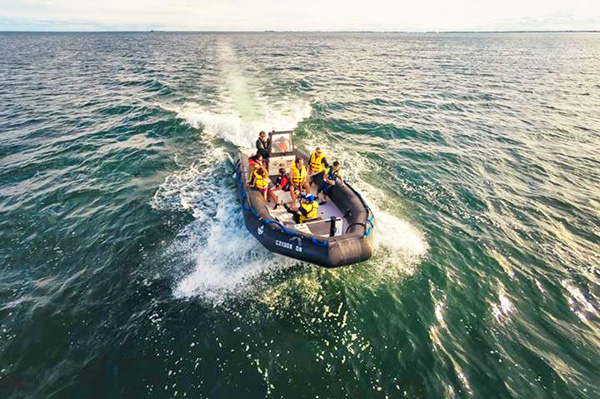 Long Point is the world's largest fresh water sand spit, stretching 42km out into Lake Erie. Hop onto a zodiac boat and head out to where no roads can take you.
76) Watch a play at the Lighthouse Theatre
77) Go birding on a world biosphere reserve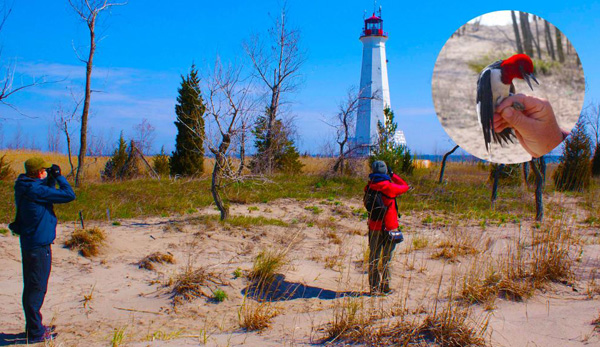 Long Point Peninsula attracts thousands of songbirds, and over 390 different species, each spring fall and receives the some of the highest waterfowl & bird migration use of any area on the Great Lakes.
78) Go ice skating
There are plenty of arenas that offer public skating, or you can keep an eye out for locals that have set up a pond hockey rink.
79) Go bowling
80) Try over 40 types of cheese at the Dover Cheese Shop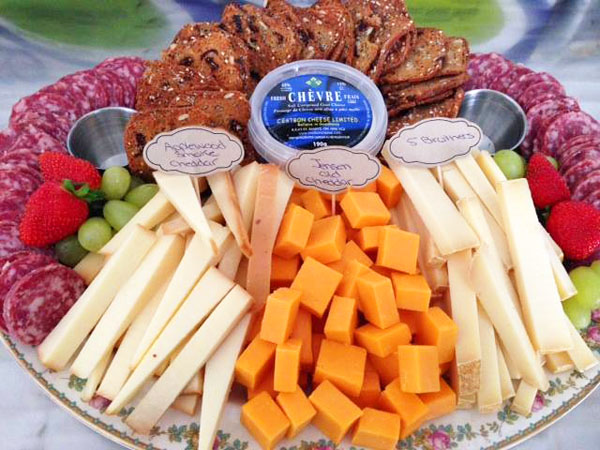 81) Walk in the footsteps of rock legends
82) Cruise the Lake Erie Loop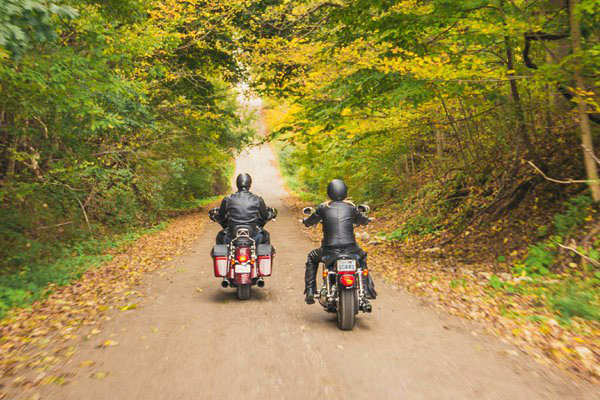 If you want to ride your motorcycle along the entire Canadian coast of Lake Erie, be sure to spend a little extra time in our lovely county. You'll be happily rewarded with beautiful backroads and scenic vistas.
83) Eat a Caesar cupcake at Ritzy Cakes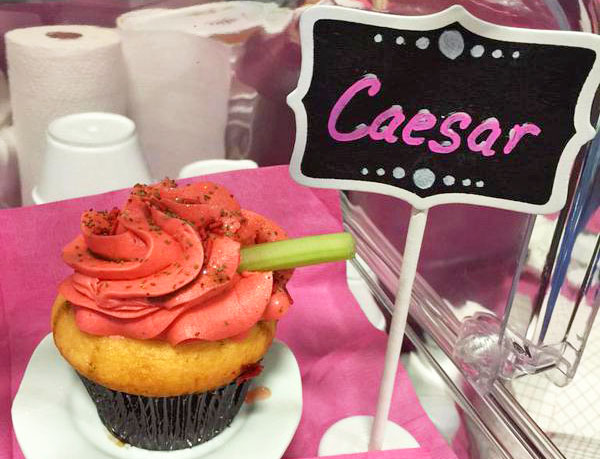 I mean, come on, there's vodka and everything.
84) Go to a driving range
85) Eat butter chicken poutine at Trends Bistro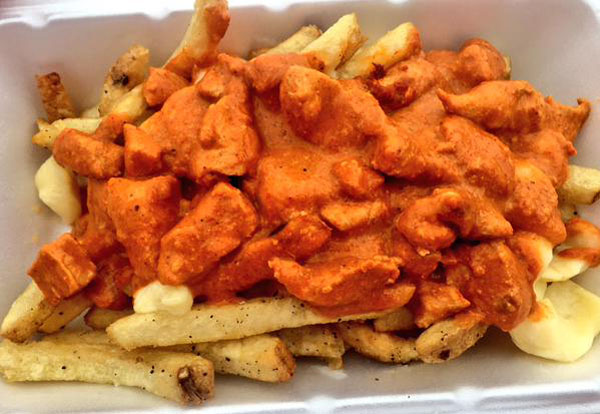 Butter. Chicken. Poutine. That is all.
86) Hike the Hay Creek trail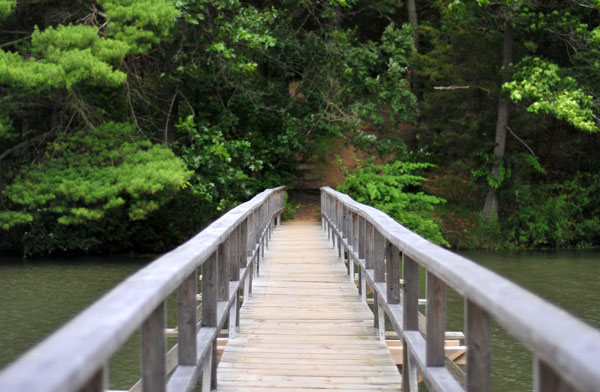 It's an easy walk, and opens up to a really pretty wooden bridge over the water.
87) Get a tattoo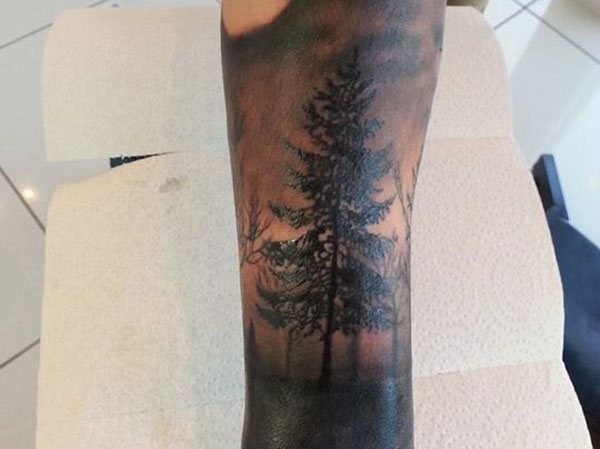 88) Go Geocaching
89) Get some food-truck tacos in Simcoe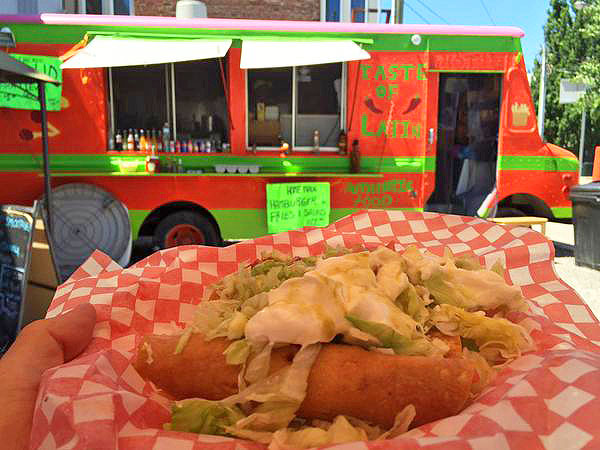 90) Camp at Turkey Point Park
Set up your tent, start a campfire, roast some marshmallows, sleep on the ground, and wake up to birds in the forest.
91) Snowshoe the Rainbow Ridge Trail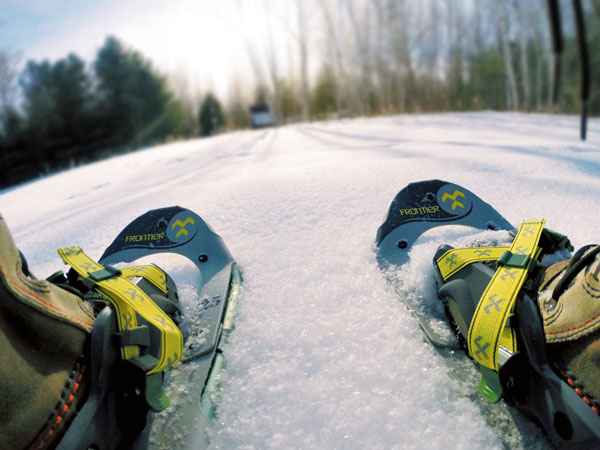 92) Go tobogganing/sledding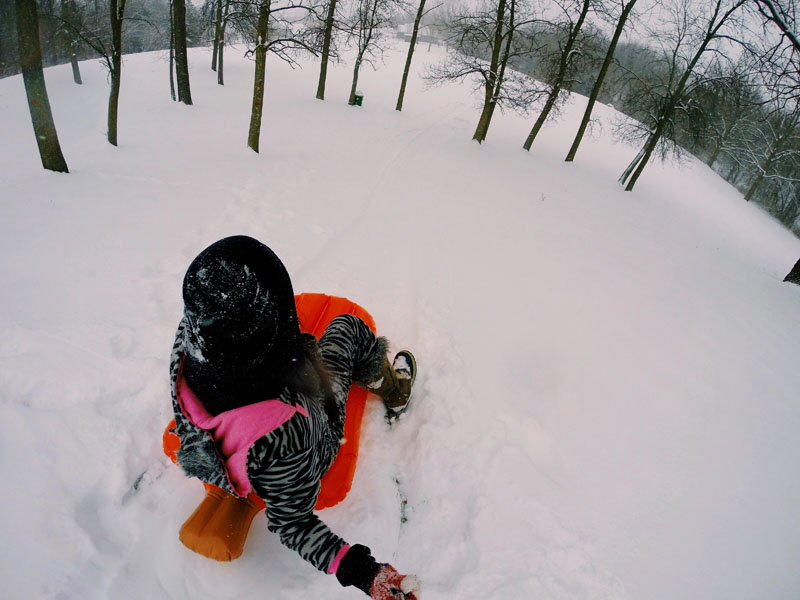 Some of the best spots are the hill behind the Park in Waterford and the hills at the Lynn Valley Golf Course in Simcoe.
Events:
93) Summerfest
95) Norfolk County Fair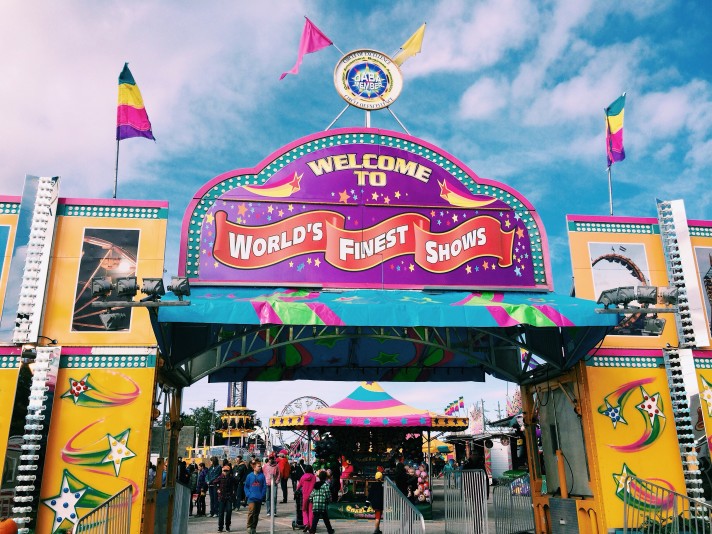 Norfolk's biggest annual event is what locals known simply as 'the Fair'. Schoolkids grow up getting every Fair Tuesday off of school, and adults return each year to relive childhood fun-times. Ride the scrambler, throw darts at balloons, eat a candy apple, chew some taffy, scarf down elephant ears, and visit the baby chicks and ducklings in the farm buildings.
96) Pumpkinfest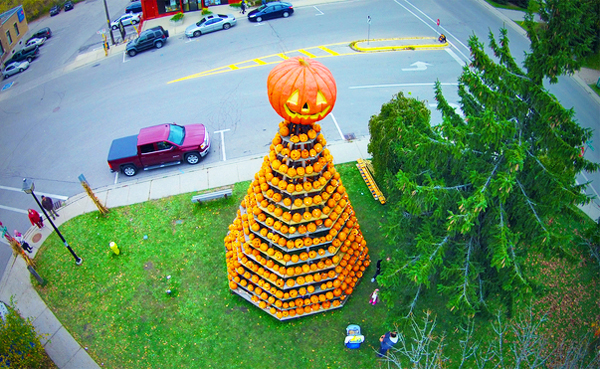 Giant pumpkin pyramids, midway, games, tractor rides, car show, crafts, live entertainment, fireworks, vendors, parade, and more. 

97) Friday the 13th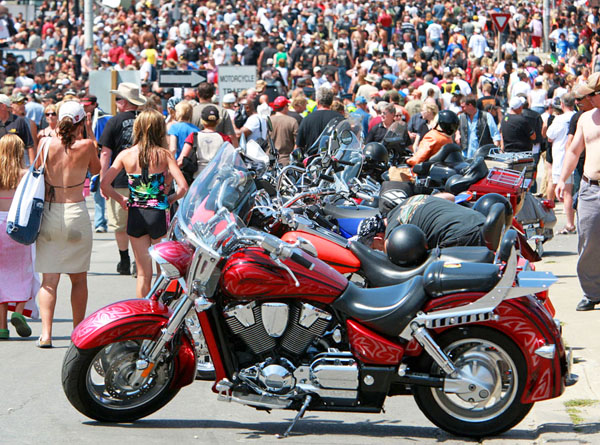 If there's any time you visit Port Dover, at least one of them HAS to be on a Friday the 13th. Every Friday the 13th (sometimes there's one per year, sometimes there's several, it all depends if the 13th of the month lands on a Friday), tens of thousands of motorcycle enthusiastically flock to Port Dover in celebration. The entire town is blocked off to all vehicles aside from bikes, and the streets are completely filled with leather and boots. At night, the beer tents are the place to be, where you can see a live cover band, or two, and grab a drink.
98) Canada Day in Port Dover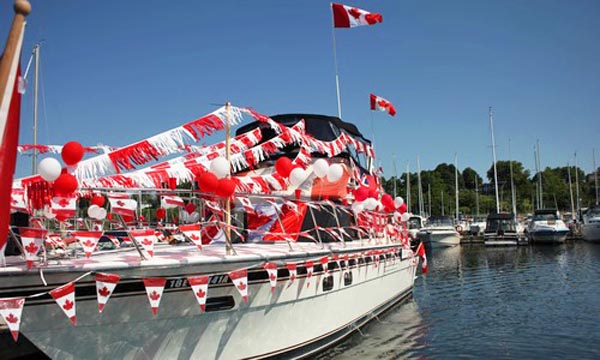 Obviously, Canada Day is celebrated all over the county, so it doesn't really matter where you spend the day. However, Port Dover is home to a Canada Day parade, the bars are a little bit fuller than usual, decorated boats surround the harbour, and fireworks fill the night sky.
99) Simcoe Christmas Panorama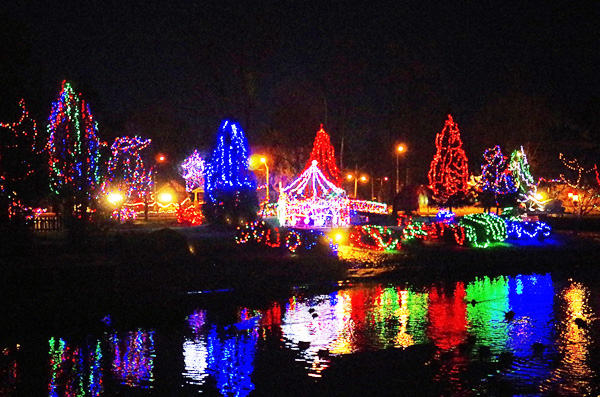 If thousands of twinkly Christmas lights glistening off fluffy snow are your sort of thing.
100) Bayfest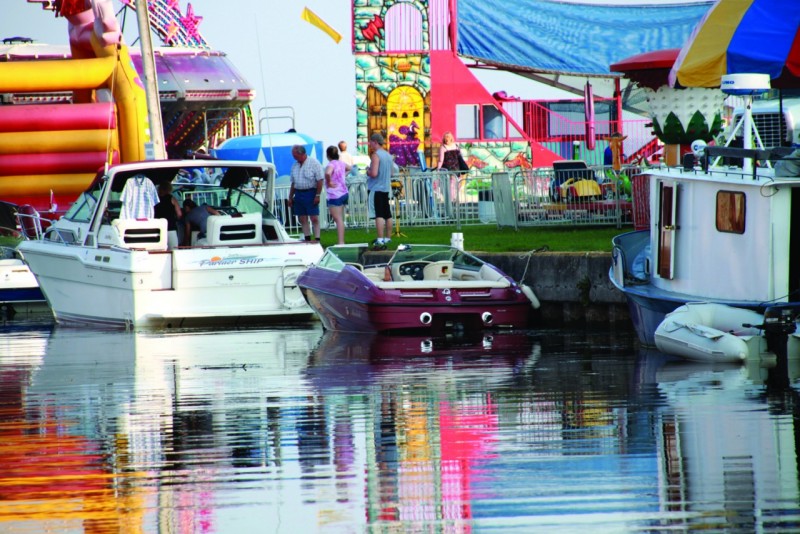 Labour Day weekend in Port Rowan: fireworks, midway, entertainment on the harbour.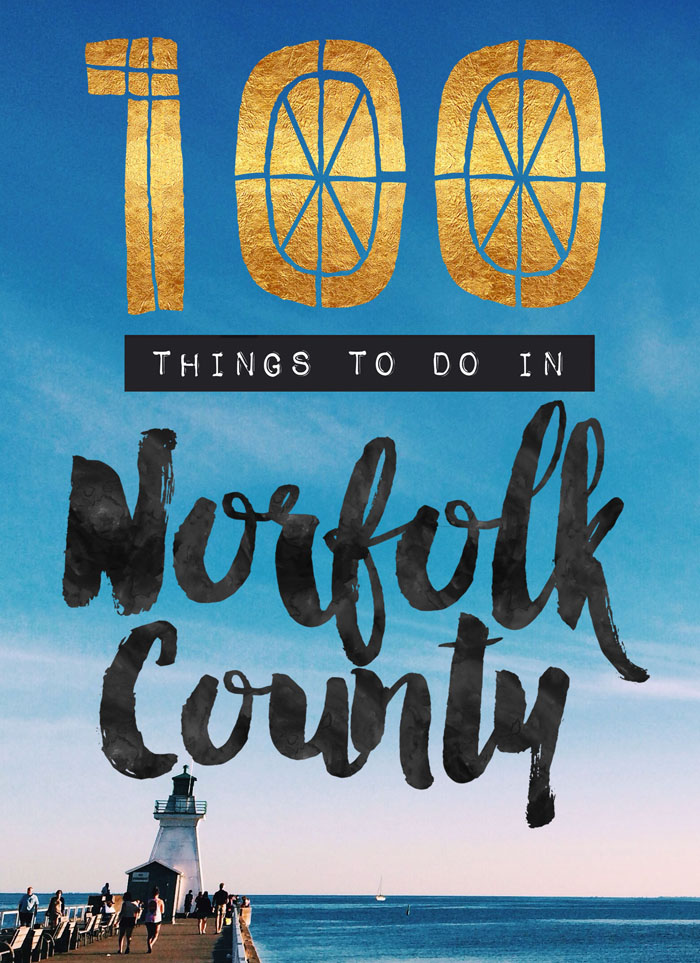 So there you have it. You have no excuse for not getting out to explore Norfolk County right now.
Just in case these 100 things didn't make you want to get out and explore Norfolk County; here are a few of my favourite photos from the past couple of years: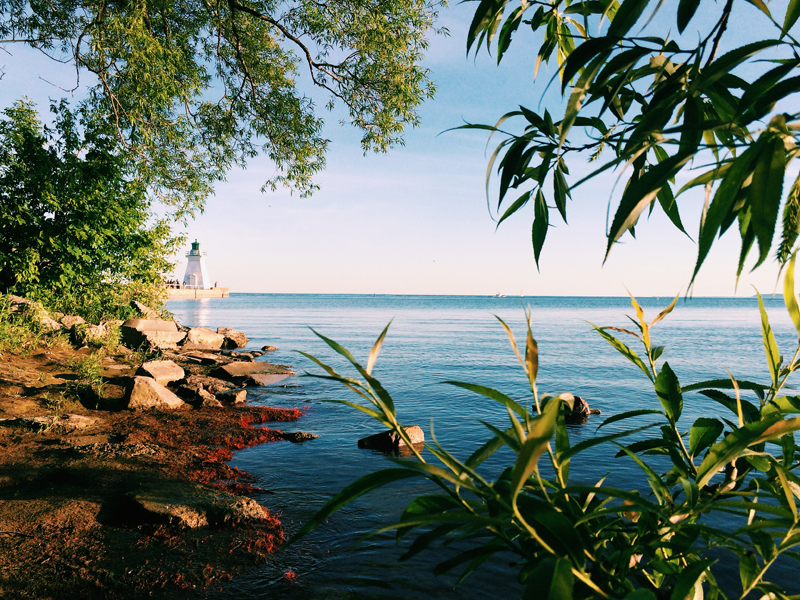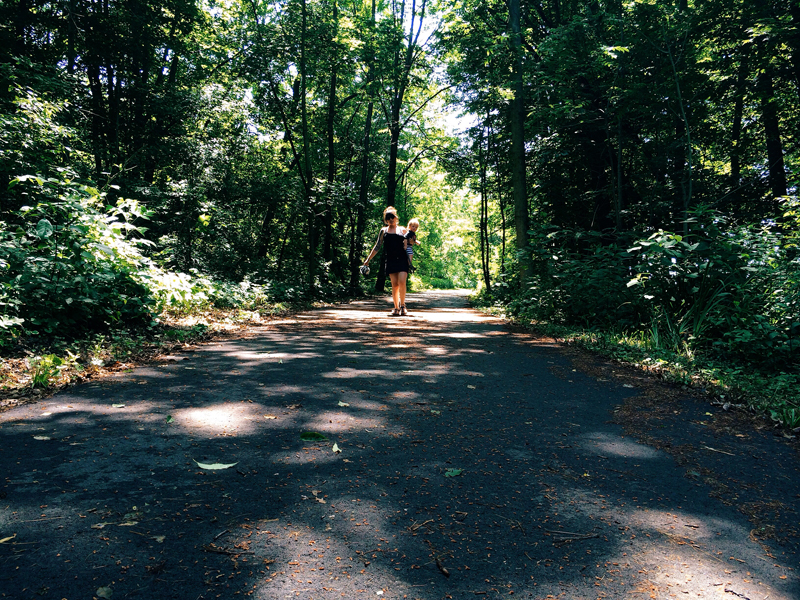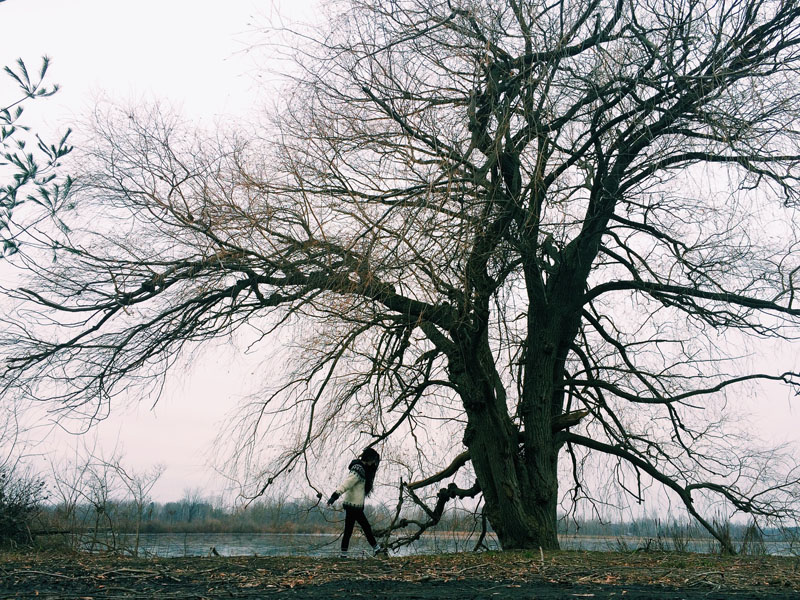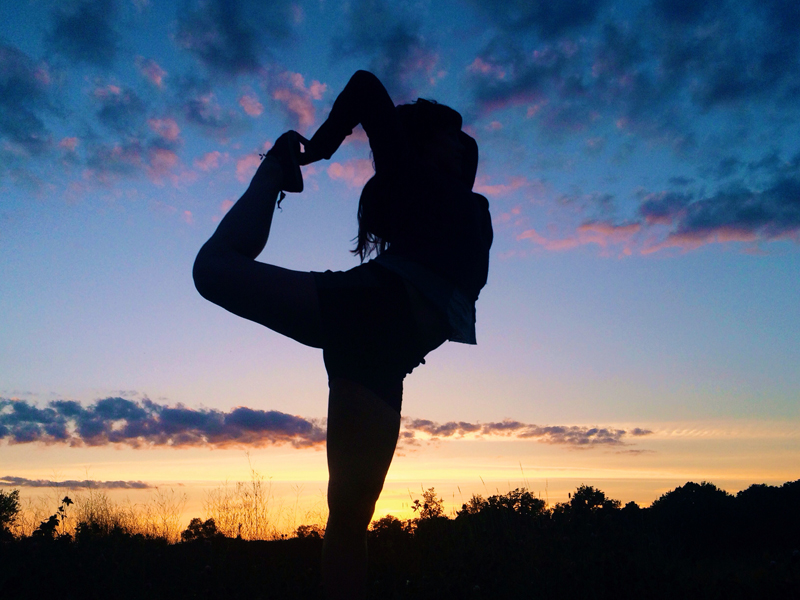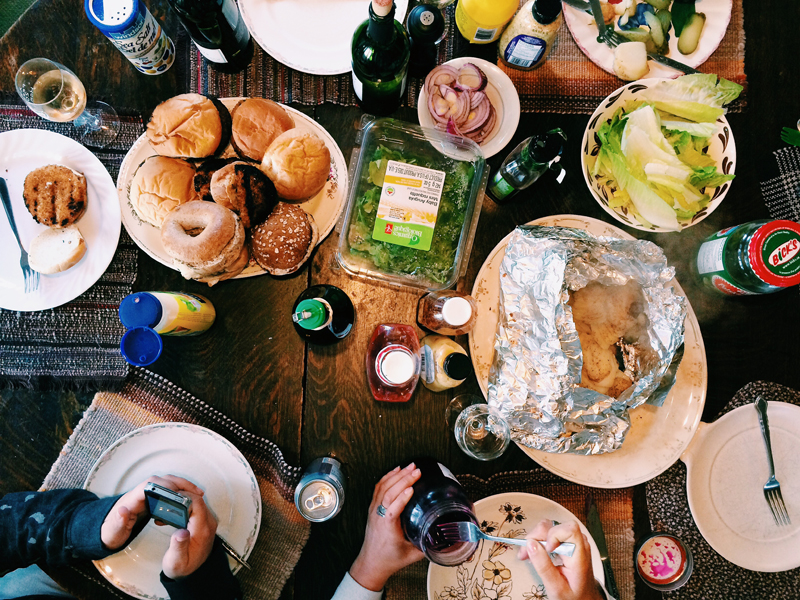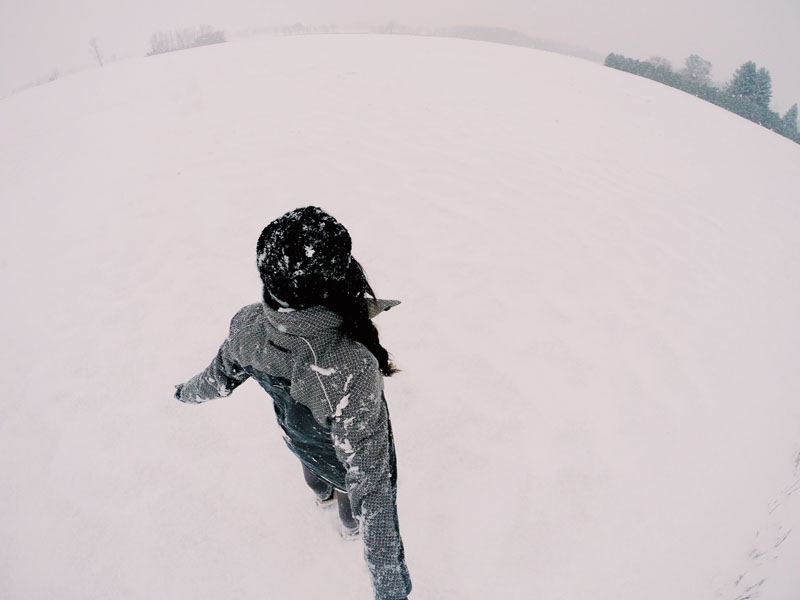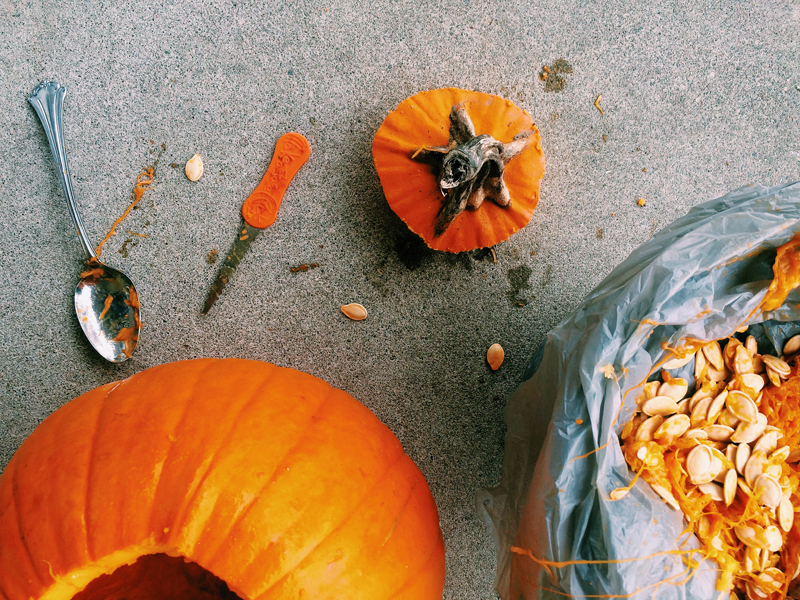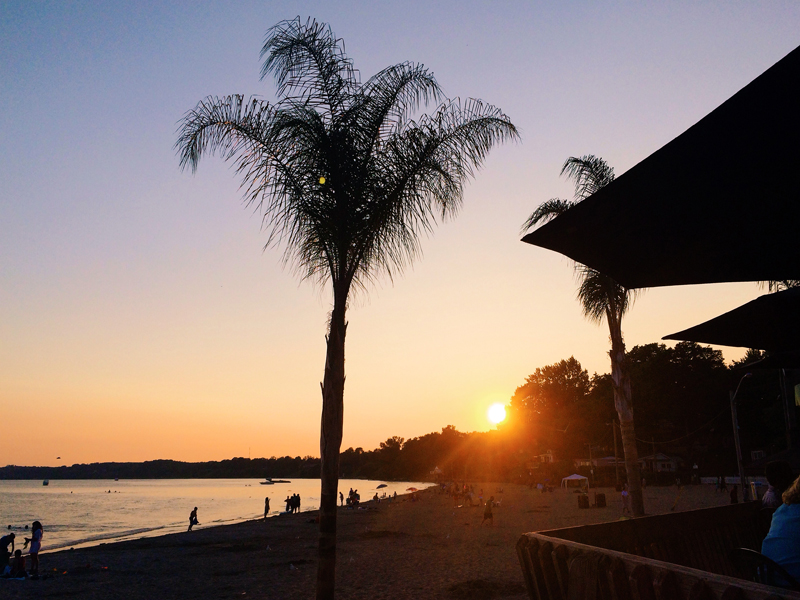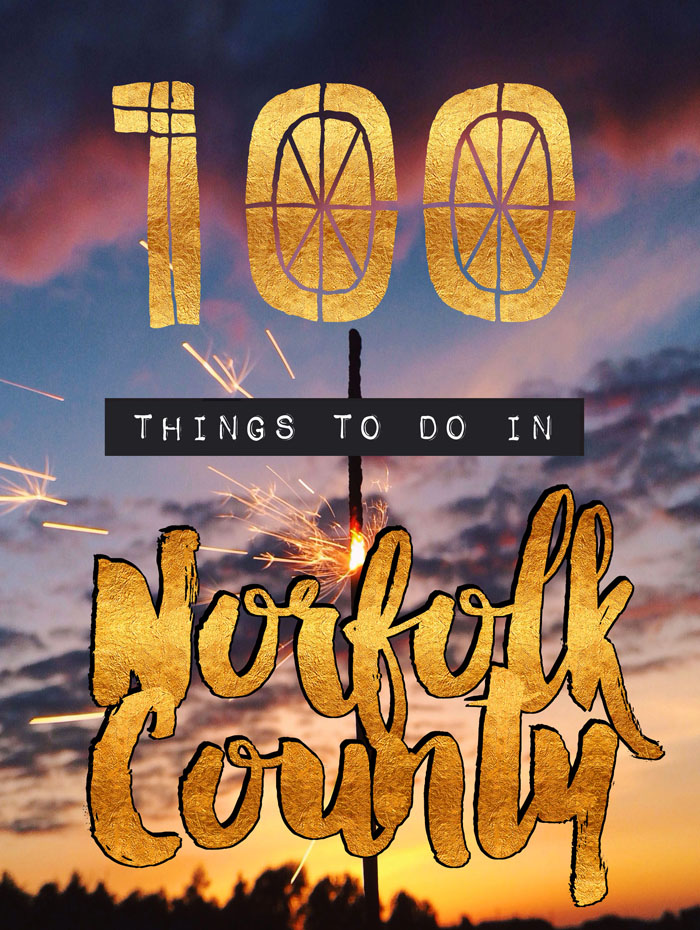 It's true what they say; Ain't No Folk like Norfolk'
Do you have anything to add to this list?