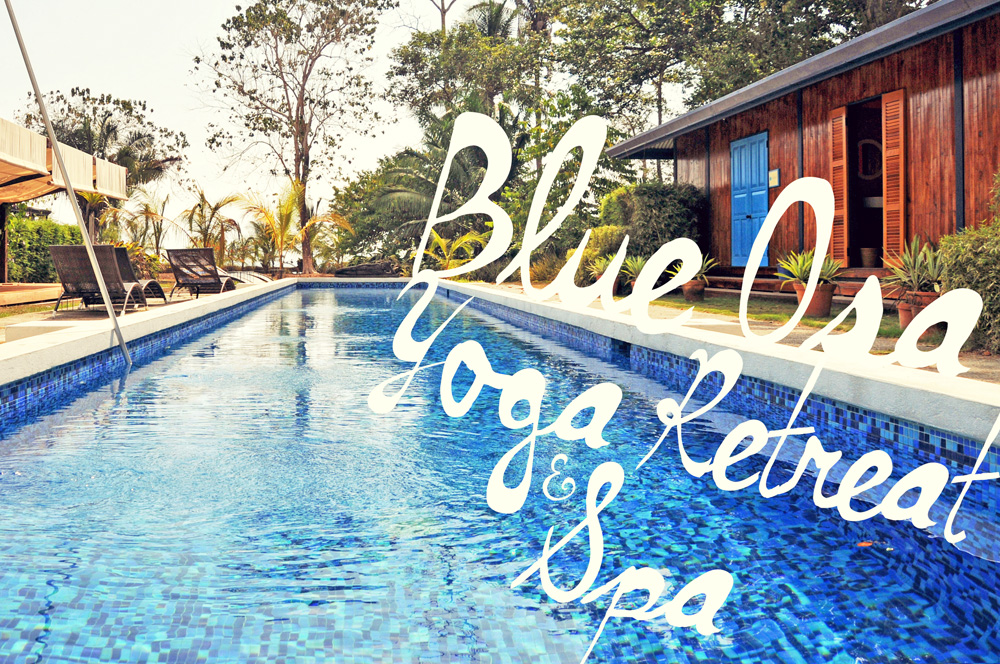 Time slows down on the Osa Peninsula of Costa Rica, and it nearly stops all together at Blue Osa Yoga Retreat & Spa.
Blue Osa is a place that you come to relax and catch up on all of the things that you've been missing out on, or not getting enough of in your daily life. Most people come here to spend a week doing yoga, eating a healthy and organic diet, swimming in the ocean, indulging at the eco-spa and simply unwinding in the Costa Rican rainforest.
As a non-yogi, I came to Blue Osa with the expectation of a relaxing week off the tourist trail while spending my days working and writing in beautiful surroundings.
You can imagine my surprise on the first night when I found myself in a dark open-air yoga studio, with my left leg stretched over my right arm and back arched in a position I hadn't known possible, all to the sound of the crashing ocean. I had arrived less than an hour before, and already I was doing yoga for the first time in my life..  and kind of liking it.
I woke early the next morning, had a shower in the full-room walk-in, swung in the hammock at the foot of my bed and filled up on a delicious fresh fruit breakfast buffet before even thinking about wifi.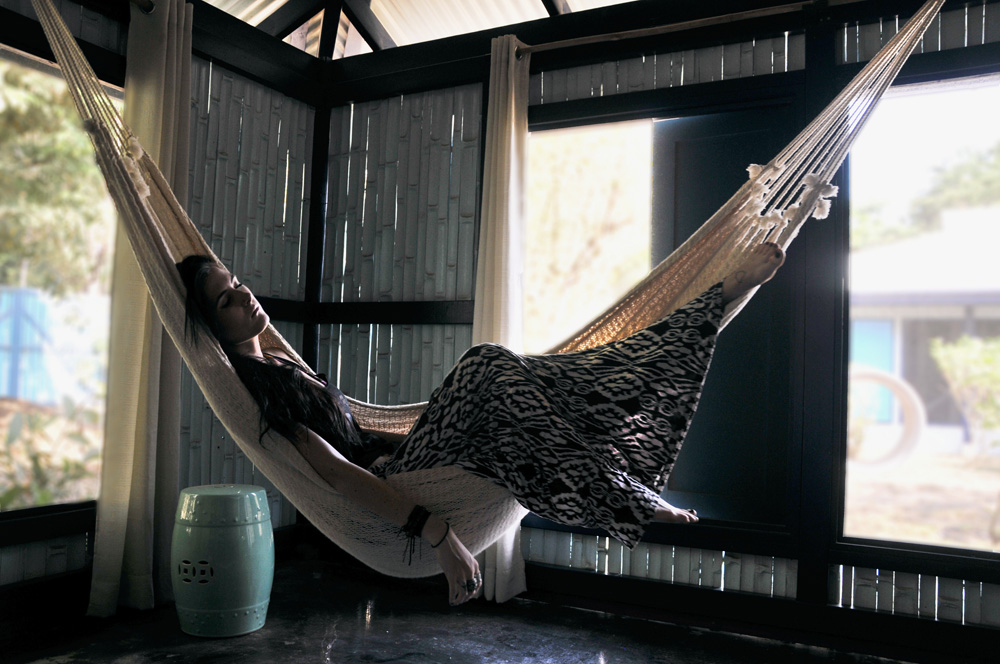 I spent my first day walking on the beach with the Blue Osa pups, reading a book in a shady rocking chair and only opened my laptop twice to do a little work.
By the second day, it felt like I had already been there a week and the Blue Osa began to feel like a home away from home. It was as if relaxing had become the routine, and I had a set of favourite things to do each day, including watching the sunset from the empty beach.
"It's More Than a Vacation –– It's a Way of Life"
 Eco Friendly
Being off-the-grid, Blue Osa is not dependent on any external power lines and sewage system. We are a self-sustainable micro-grid that is designed to use the least amount of power possible.
Green Osa:
Bio-degradable laundry detergent
Gray water from laundry waters gardens
Do not flush paper
No hair-dryers, air-conditioners, microwaves on the property
No herbicides or pesticides are used to maintain gardens
We seek to leave the smallest carbon footprint as possible, services 30 guests and 20 staff at maximum capacity and use about the same amount of energy that a US household of 4 people use per month. 
Sustainability is in the foundation of every arch & beam of Blue Osa Yoga Retreat & Spa.
The Beach
One of the best features of Blue Osa is that it has its own becautiful secluded black sand beach. The sand is soft, it stretches on for miles and the water is as warm as a bathtub.
I went down to the beach at least three times a day, just to take it all in and watch the waves. I literally only saw one other person on the beach during my entire stay at Blue Osa. It truly is a tropical paradise.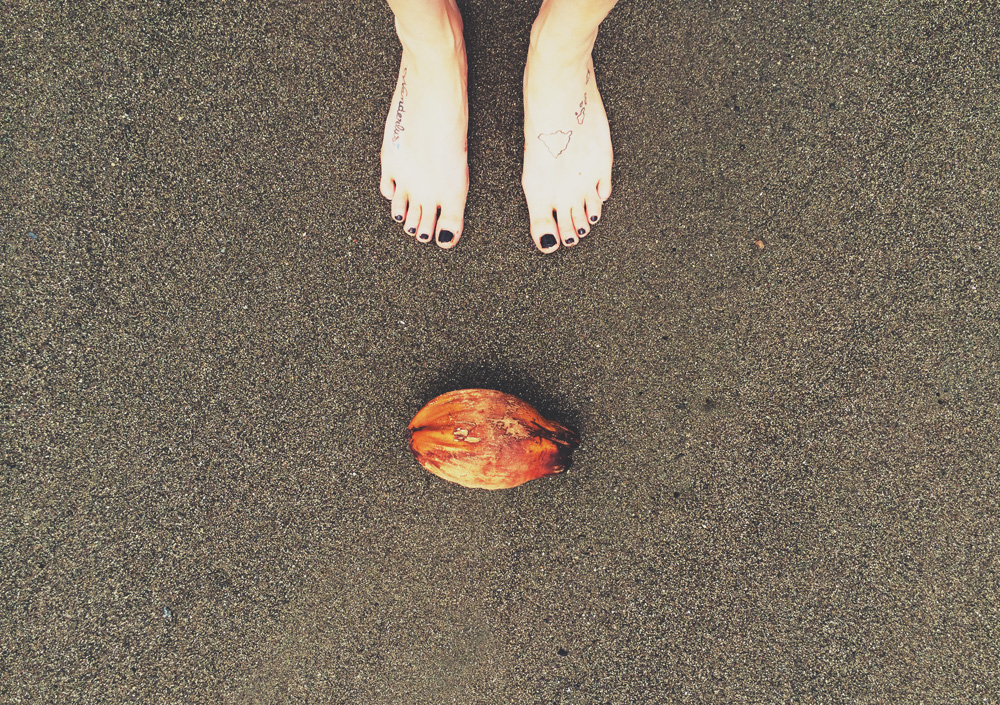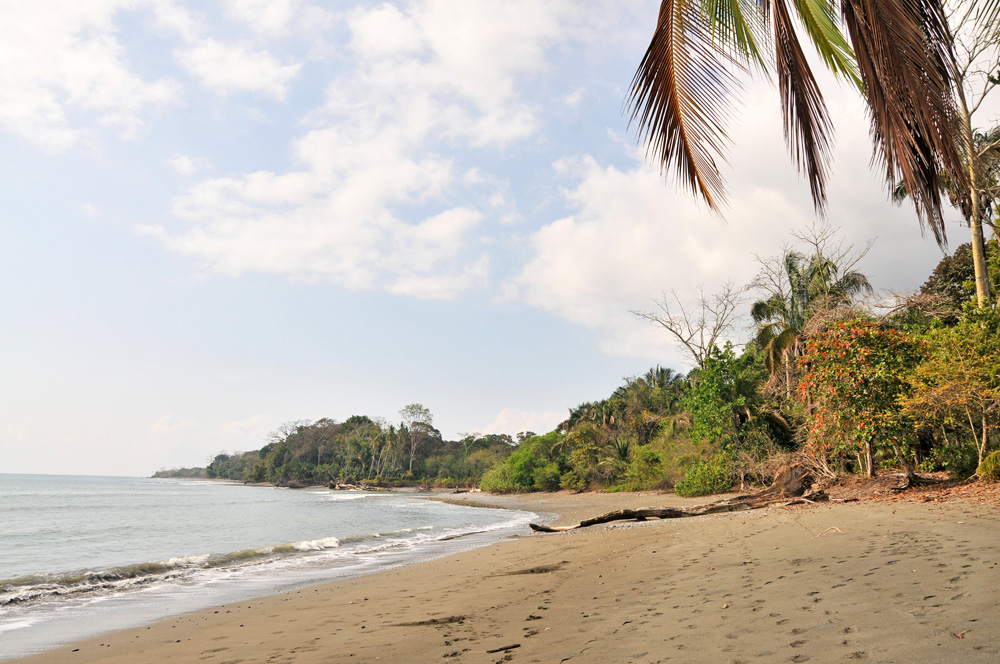 The Pool & Spa
Blue Osa's chemical-free lap pool is surrounded by two gorgeous outdoor lounges and the eco-spa. The water is the perfect temperature for swimming, or simply dipping your legs in.
I didn't go for any of the spa treatments personally (I happened to visit during the only week that the spa was not open), but there was an amazing spa menu of things like floating massage and a chocolate mud mask that I would have loved to pamper myself in.
The pool was another one of my favourite places to hang out during the day.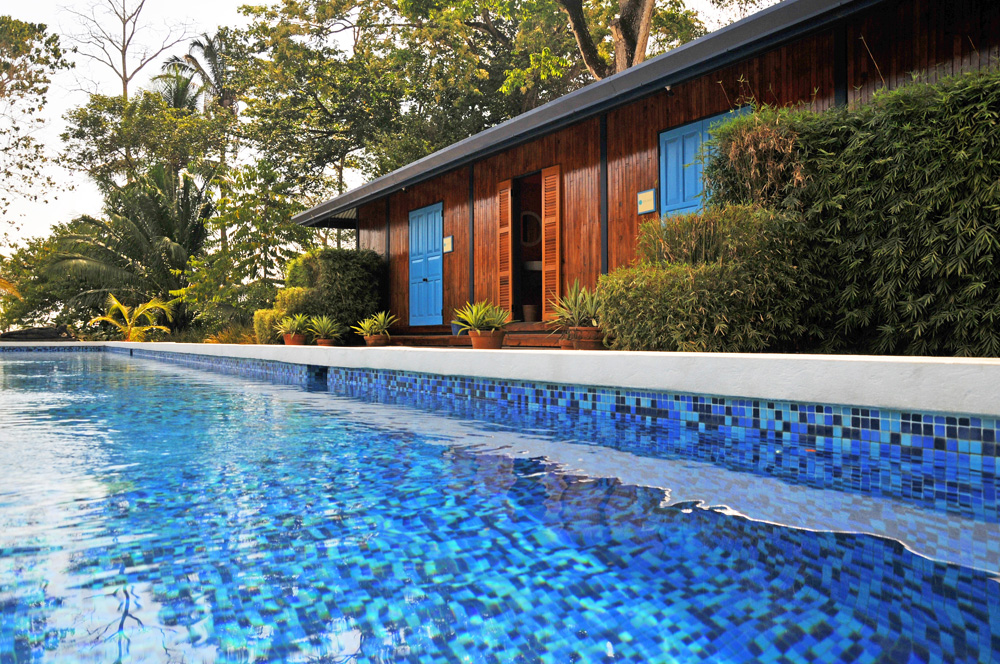 Food & Drink
Blue Osa serves food directly from the farm to the table.
Blue Osa gets all its fruit and vegetables from their own organic garden, coconut trees and pineapple patches on the property or from the local fishermen and neighboring farmers who use principles of organic farming. 
Starting with breakfast each morning, I would enjoy a serving of freshly cut fruit, along with a still-warm organic pastry (usually a yummy muffin) or egg. Lunch consisted of a soup with a new healthy recipe each day, often a medley of steamed vegetables and rice.
I devoured at least two smoothies per day, with a never-ending supply of fruit from the gardens. My favourite: pineapple, banana, coconut, sometimes with a small scoop of peanut butter.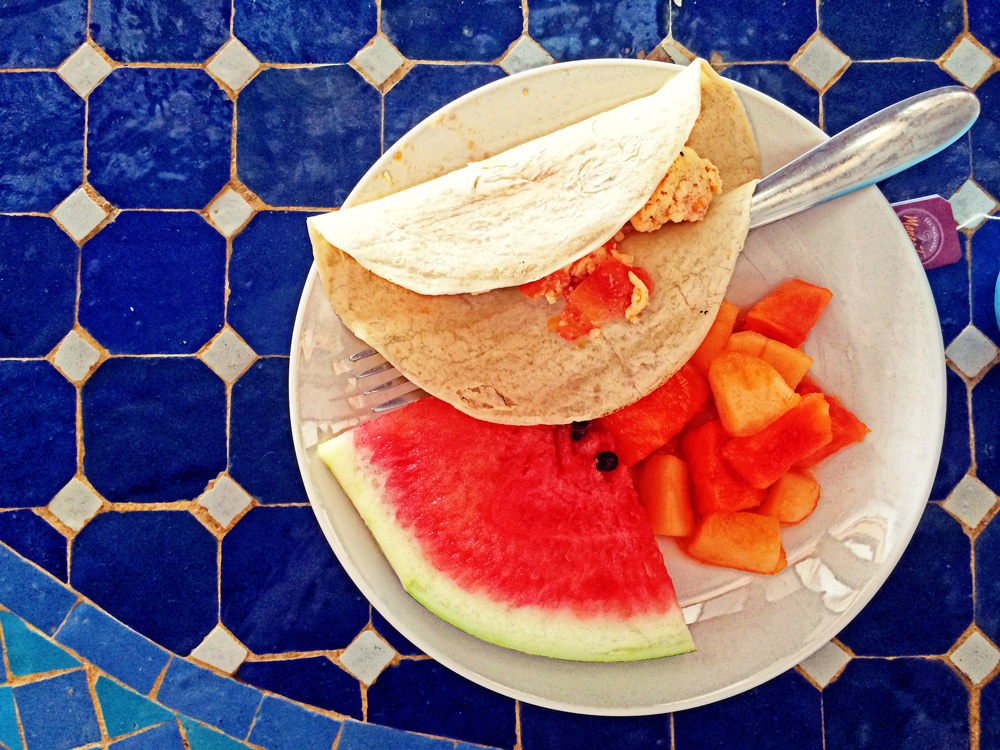 Getting There
While it's an absolute dream to be secluded from the main tourist trail, getting to and from Blue Osa is the only tricky part of the equation, as it is located in the somewhat remote Osa Peninsula.
If you don't want to drive 8-10 hours, you will need to fly from San Jose to Puerto Jimenez via Nature Air. But–as the world's first certified carbon neutral airline that helps support reforestation and conservation programs to help combat the deforestation in Costa Rica–it's a good way to go.
From Peurto Jimenez, a shuttle will take you to Blue Osa.
The Animals of Blue Osa
Blue Osa has seven resident mascots, and I was lucky enough to have met four of them. There were the three energetic dogs, Pete, Steve and Rama, and the sleepiest cat I've ever met, Mirabelle.
I spent most of my day with the two chocolate labs, Pete and Steve. They would hang out with me in the lounge, follow me to the beach and frolic around in front of me as I read in the rocking chairs.
Their fun loving spirit contributes to the feel, the vitality, the energy and the experience of what is Blue Osa. 
My new furry friends really did add to my time at Blue Osa.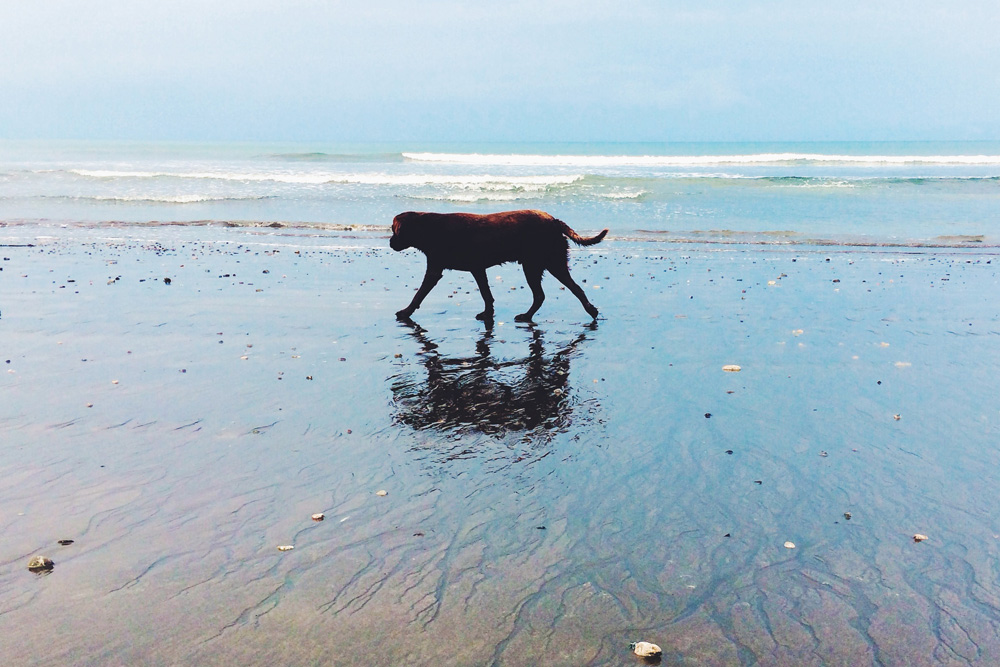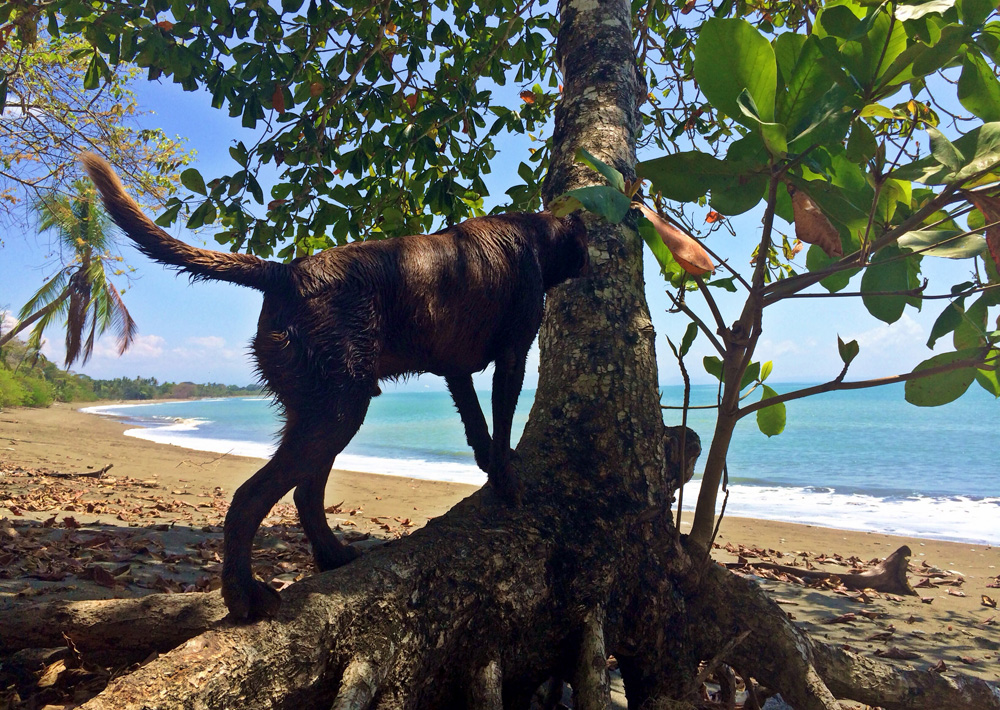 The Garden
You can't get all of that delicious food without a stocked garden.
The garden beside the main building it full of all kinds of vegetables and herbs that are used on a daily basis in the kitchen. The property is lined by pineapple bushes, coconut trees, as well as various fruit trees like mango, starfruit, papaya and bananas.
Everything is colourful and flowering, and brings in visitors like exotic butterflies and Capuchin monkeys.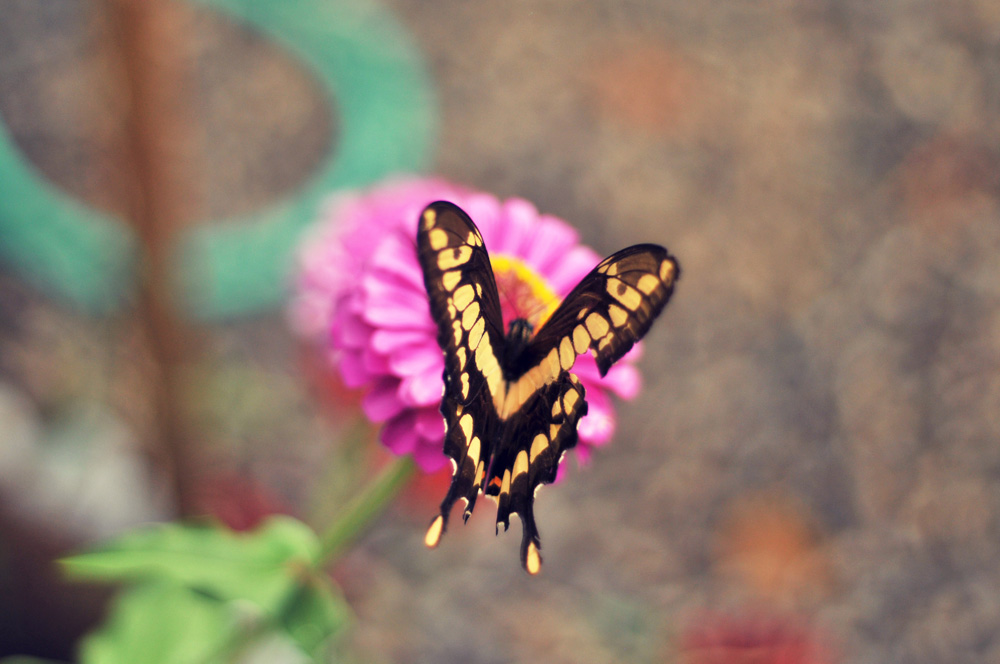 Rooms & Relaxing
My room (suite 10) was absolutely perfect in every way. My eyes nearly popped out of my head when I walked in and saw the personal hammock strung up across the room and climbed into it immediately.
With two double beds covered by mosquito nets, nothing but the sound of the nearby ocean, and a perfect breeze coming through the floor to ceiling windows, I had the best sleeps of my life at Blue Osa.
A column-free 1,350 square foot open-air yoga studio rests on the second floor of the yoga building that overlooks the private beach. This is where I experienced my first yoga session, and occasionally sat in to read a book.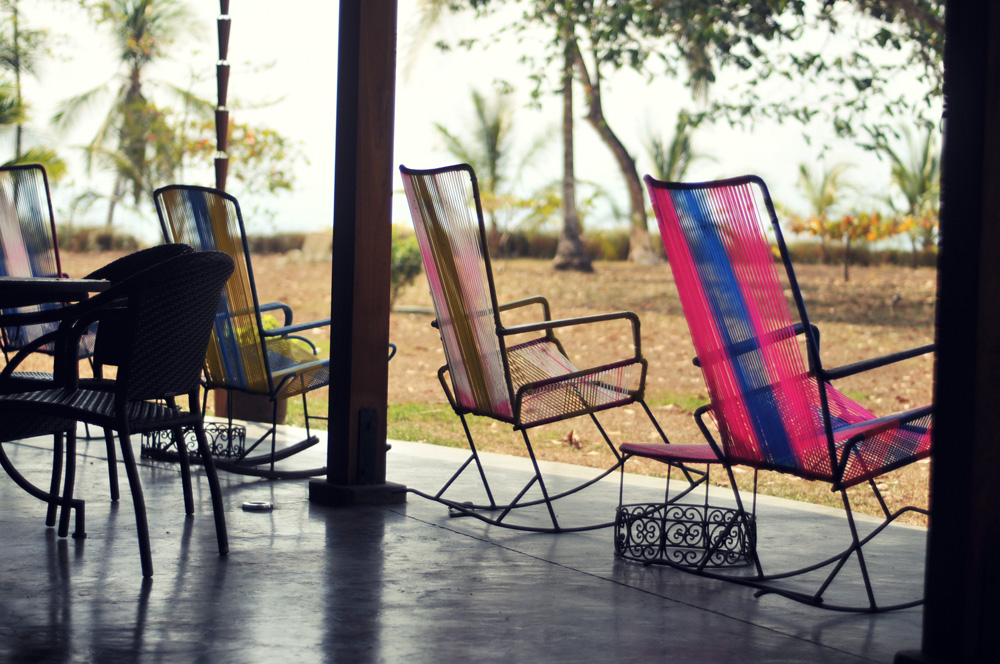 I may travel full time, but I also work full time while on the road, and mainly travel for my job. My time at Blue Osa ended up being an actual vacation. The kind of vacation where I woke up without an alarm, ate breakfast before opening my laptop, read books on the beach, lazed away the afternoon in a shady spot and did things that I have never done before.
It was a truly enjoyable week.
I was invited as a guest by Blue Osa.
All thoughts & opinions are my own.