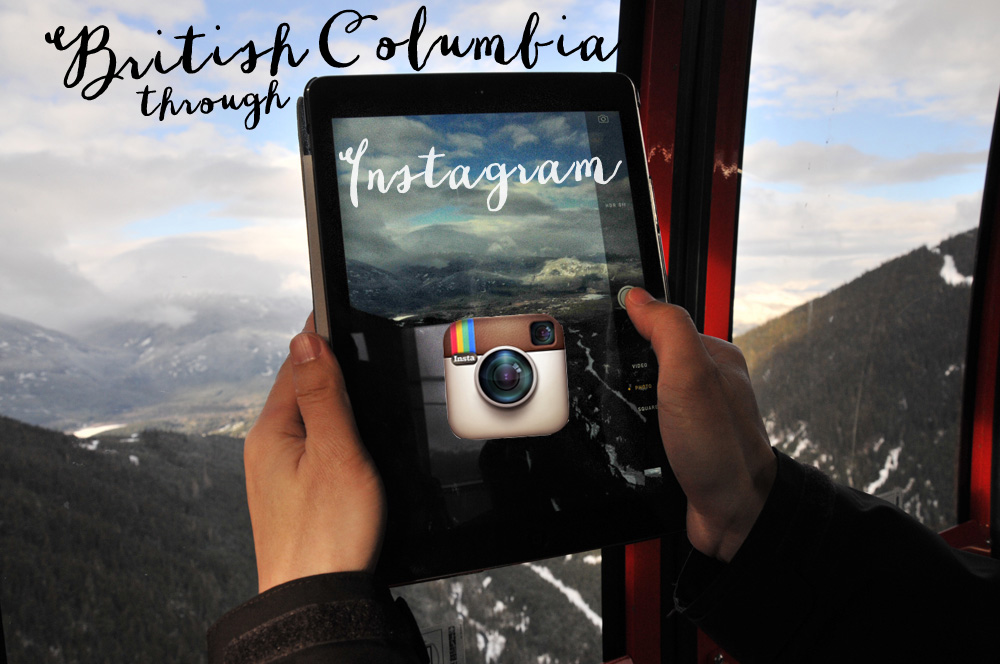 On a recent trip to British Columbia, I made visits to Richmond, Squamish, Whistler, Vancouver and everywhere in between.While I'm still catching up on posts about all the amazing things I saw and did, I wanted to share my Instagrams in the mean time.
Click here to find me on Instagram for my latest adventures.

Helloooo, Vancouver! It's been nearly four years since I was last here, during the 2010 Winter Olympics. I'm excited to spend the week exploring Vancouver, Whistler and Richmond #ExploreBC

Standing on the gold medal podium with the Olympic torch. No big deal #ExploreBC

Fisherman's wharf, minus the pile of sea lions #ExploreBC

Steveston Fisherman's Wharf

Steveston Fisherman's Wharf

Looking up at the misty mountains of Howe Sound Fjord in Squamish from the construction site of @seatoskygondola set to open May 2014 #ExploreBC #ExploreSquamish

You might not have noticed, but that tiny white dot in the middle is actually a Bald Eagle perched on a log. Fifty of his closest friends are lining the shore and trees along the river in front of me #ExploreBC #exploresquamish

I just went bobsledding on the Olympic track at the Whistler Sliding Centre. We travelled at 125km/hr (78mph) and felt a gravitational force of 4G. It was probably one of the coolest things I've ever done and I got such an adrenaline rush! #ExploreBC

I just went zip lining. In the snow. Upside down. #ExploreBC

Whistler Village as seen from the Peak to Peak Gondola stretching 4.4km between @whistlerblackcomb mountains #ExploreBC

Inukshuk over Whistler #ExploreBC

Vodka tastings at -30C at @thebearfoot. This is going to be a long night…

PEAK 2 PEAK Gondola

In which the unskilled skier puts on skis. Surprisingly, disaster did not ensue #ExploreBC

I'm not sure if it's weird that I had never even held a gun until today, but I took my first shots on the Olympic Biathlon range at Whistler Olympic Park. 10/10 targets hit! #ExploreBC

It's goodbye to Whistler, for now and onward to Vancouver #ExploreBC

It only snows in Vancouver about once a year and usually turns into rain within the first few hours. To wake up to a white city this morning was a bit of a shock (even more so to the residents venturing out in runners and umbrellas), but a beautiful sight. I hope it sticks around until I leave #ExploreBC

A snowy morning scene on Granville Island #exploreBC

A rare visitor at the Olympic Cauldron: Frosty (not with a corncob pipe, but graphic tee and sunglasses) #ExploreBC

While I'm still having Thailand-withdrawals, I have to admit that my own country is kind of amazing and BC definitely made it easier to come back to. Sadly now, I will say goodbye to the mountains and head back to Ontario for the holidays. Travel-break time!
This trip was made possible by Destination British Columbia.
All thoughts and opinions are my own.

Have you been to any of these places?