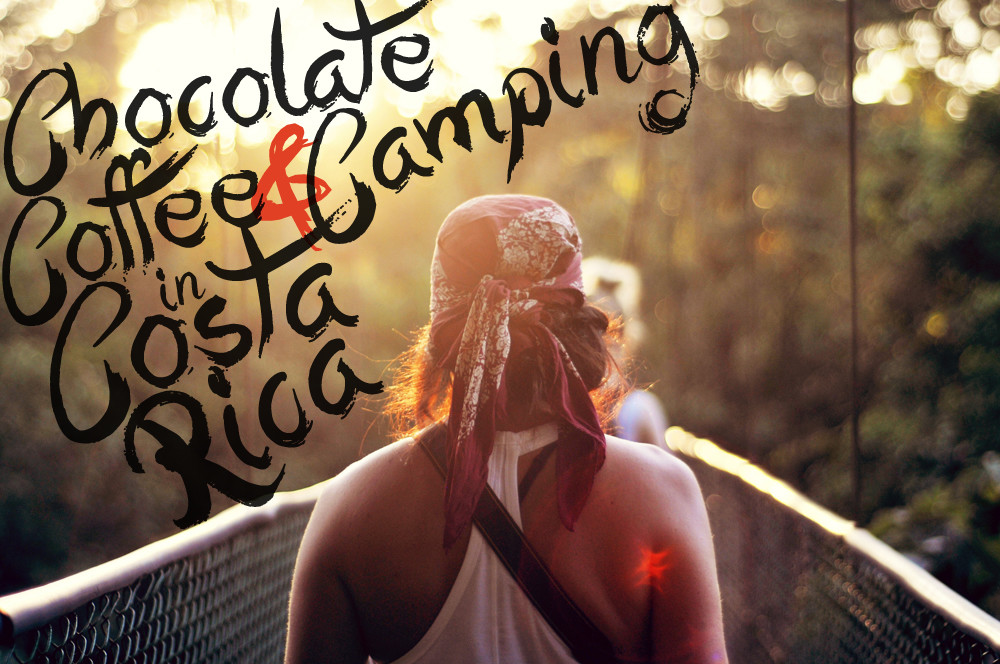 One of the things I was most looking forward to before my Costa Rica tour with Contiki was spending the night in a tent suite in the jungle of Sarapiqui. I absolutely love camping, and though I was nervous of what night-time creepy crawlies the rainforest might bring, I couldn't wait to check into my not-so-little tent at Pozo Azul.
Before I could kick back in outdoor luxury, we made a stop at the Tirimbina Rainforest Center, just up the road. Upon arrival, we were greeted with the strangest looking fruit I had ever seen. Except, it wasn't just a fruit. It was cacao–a.k.a. chocolate. Cracked open, the cacao resembled a slimy brain and we were asked to eat off the layer around the seed for it to then be dried, fermented and then further produced into yummy chocolate. Gathering seeds that had already undergone this process, we were treated to ground chocolate, solid chocolate, melted chocolate paste and finally a delicious hot chocolate–or, drink of the Gods. Mmm mmm…
So, what do you do with a bunch of chocolate fuelled storytellers? Send them off on a series of bouncy suspension bridges hanging several dozen feet above a river, of course! For those of us that enjoy heights, it was a stimulating hike into the forest canopy, involving a lot of bounce and swing. For those that were slightly less appreciative of the height, it was a thrilling end to the tour, to say the least.
We also made a stop at a coffee plantation where we were able to tour the grounds and learn all about how Costa Rican coffee is planted, cared for, harvested and made into your morning cup of hot, rich coffee. It was interesting to see that both chocolate and coffee are made from something that looks so different from the end result. It makes you wonder just what other culinary delights are hiding in the rainforest, just waiting to be discovered.
We pulled up to Pozo Azul just as the sun set, and were handed flashlights and given general instruction on how to find our tents. Slightly hesitant of what might be watching me in the darkness, I set forward up the trails into the jungle.
Imagine sleeping to the harmonious lullaby of the jungle's night rounds, waking up to the Congo's greet and the bird's song, in an ambiance of comfort, privacy and immersed in nature.
Tent, not mine. Tent, not mine. Tent…. still not mine. After several tries and sets of dirt stairs I finally reached tent number 9, at the far back corner of the lot. I had one tent neighbour to my left, and pitch black forest all around me. In a mixture of fright and excitement, I ran across the patio and unzipped my tent.
This wasn't just any tent. It was quite possibly the largest tent I have ever seen, complete with a solid-walled bathroom, including running shower, sink and toilet. Not only did it have working electricity, but it had… wait for it… jungle wifi. I fell back on my queen sized bed (with bed frame) and clicked on the lamp on the bedside table. In front of me, the wide screened tent door opened up to a big wooden patio, furnished with table and chairs. It was a jungle mansion and I wanted to live here forever.
Who's moving with me?
Here are some of my favourite photos of chocolate, coffee and camping;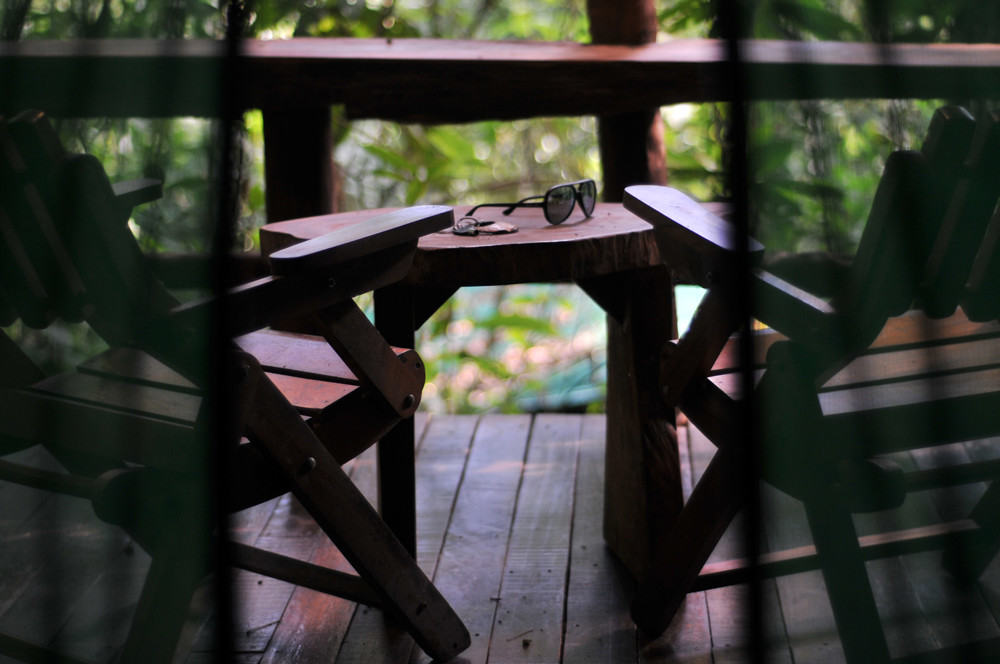 This trip was made possible by Contiki. 
All thoughts and opinions are my own.
Visit Sarapiqui on your own Costa Rica Unplugged trip.
Have you gone camping abroad?