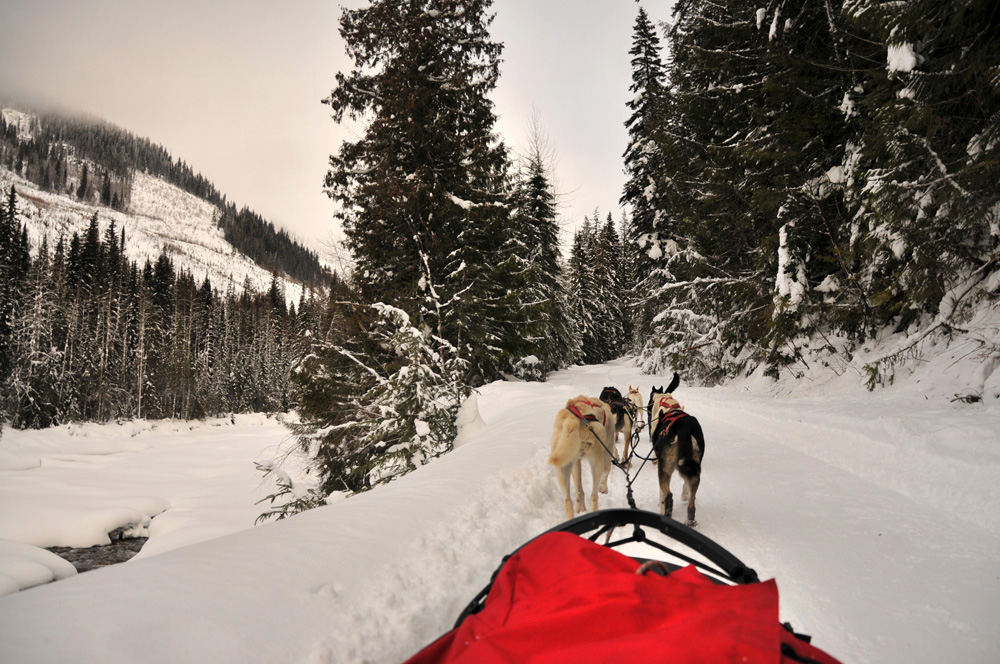 Okay, so technically the title should be Dog Sledding near Jasper, as dog sledding is not allowed inside the Park. We left behind the stunning mountain town and drove deep into the Rocky Mountains that, on that day, had been swallowed up by a thick layer of fog. I love a good ominous mountain landscape.
I heard them before I saw them. The howls and yips echoed off the surrounding mountains as the dogs sang up into the winter sky. They leapt into the air at three times their own height, while continuing their melodic clamouring. I couldn't help but stand there and laugh at the scene unfolding around me. I ran from dog to dog, trying to pet them and calm them down, but they were all just too excited to get out on the trail. It was unreal.
I had opted for the hour long tour, rather than the three and four hour tours. The trail was pretty straight forward, there were no "gee's" (right) or "haw's" (left) to instruct along the way to complicate things. There were a fair number of small hills, so that involved a bit of "helping" on our part, where we paddled our feet on the snow to the side of the sled for an extra push.
We rode along rivers, frozen waterfalls and over bridges. We zipped past rocky walls, snow capped timbers and steep drops. And, we watched the sky fade from light grey to a brilliant blue above the mountain peaks overhead. As guests, we took turns both driving the sled and sitting in the basket. Our guide would hop on and off, making sure everything went smoothly, but allowing us to take control by pressing the breaks and stomping in the anchor when we stopped. Sitting in the basket was best for photos, and was a surprisingly comfy ride from the inside of a sleeping bag.
At Cold Fire Creek the care of our 74 sled dogs is our number one priority. We must ensure our dogs are happy and healthy in order for them to be able to do their job.
As someone who cares a great deal about animals and would have gladly taken home each pup (if I had a real home), I'm always cautious about tours that involve animals and I had my share of questions to fire at the guides. I asked about whether the dogs lived inside a confined space or if they lived outside in cages. Turns out they all live in a large fenced in area with the boys separated from the girls, each with their own house and 10×20 cage, and any family squabbles thought out methodically. What pleased me most was that they lived right across the road, and spent minimal time inside their transportation houses. I learned that they get plenty to eat before and after runs, and feed well back at home. Phew, I could mush with relief.
You can learn more about just how much they truly care for their beloved dogs here. 

An hour passed before I knew and it was in for the home stretch. Reluctantly, we slid back into the end of the trail and climbed off the sled. The end of the ride meant three things; a desire to head right back out again, giving all the dogs a pet & snack for a good run and enjoying a hot drink. All of the dogs received a big bowl of warm water baited with chicken meal and tallow and some tasty looking home made cookies made of ground beef fat, chicken and kibble. I thought that would have calmed them down, but they seemed eager to go again. All of us humans got to enjoy a cup of hot apple cider and some home-made oatmeal cookies and banana bread. Delish. Then, we said our goodbyes to the pups, and hit the road back to Jasper.
Here are some of my favourite photos from my day with Cold Fire Creek Dogsledding;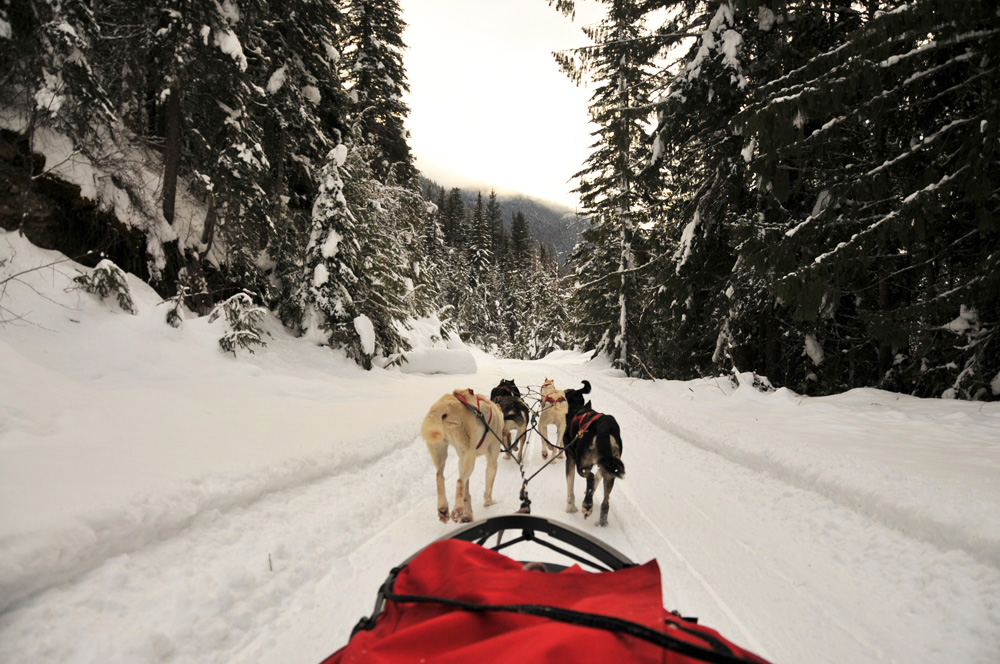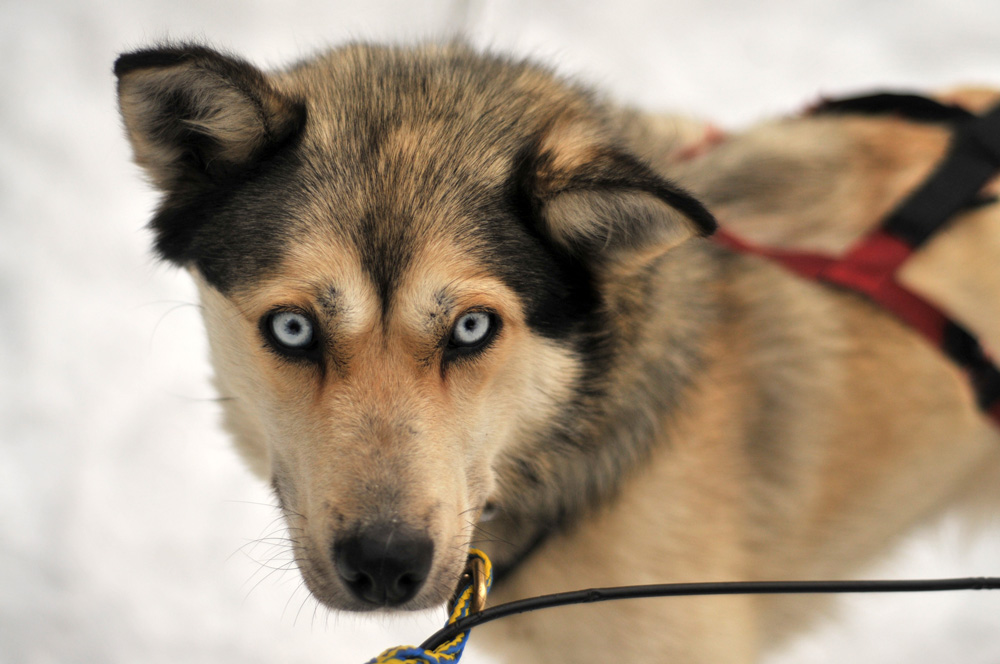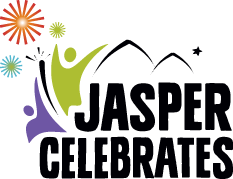 This trip was made possible by Jasper Tourism.
All thoughts and opinions are my own.
Have you been dog sledding?