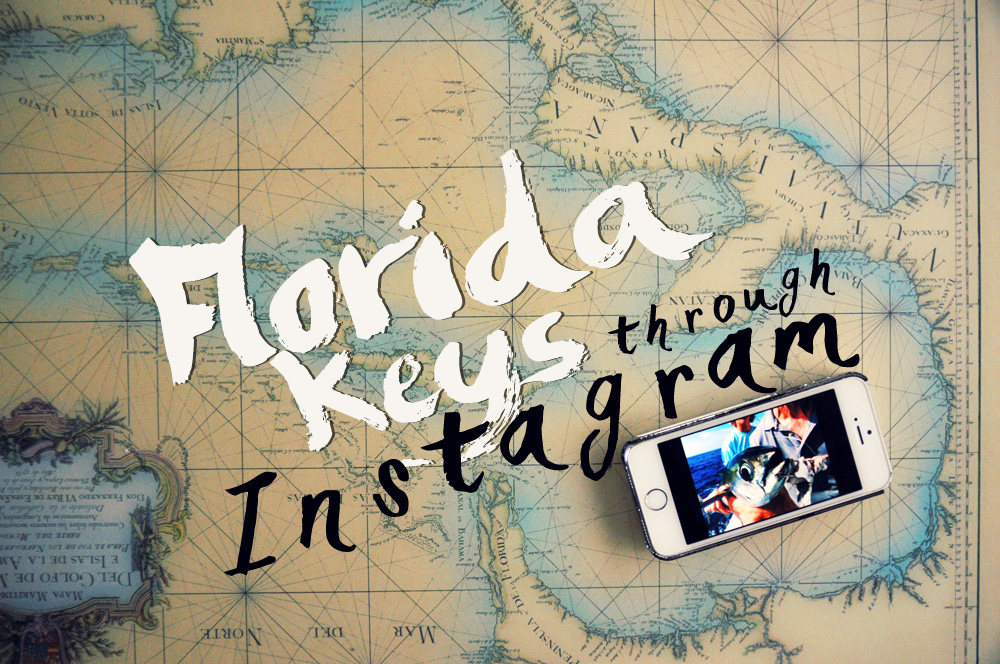 For five days in June/July, I was exploring and Instagramming my way through the Florida Keys. We started in Key West, made our way up through the lower Keys, Marathon, Isla Morada, Key Largo and eventually up to Miami.
It was five days of beaches, palm trees, island life and other pretty things to look at. Resulting in the perfect Instagram gallery ;]
 Click here to find me on Instagram for my latest adventures.

Hello, @thefloridakeys

Scupper & Bill from Big Pine Kayak Adventures (keyskayaktours.com) on our sunset kayak trip near No Name Key. Scupper (the dog) has captained over 1600 kayak trips like a pro.

A #suspendedliquid @thefloridakeys kayak sunset

Even flooded gravel parking lots look good in @thefloridakeys

Dry Tortugas National Park is about 68 miles (109 km) west of Key West in the Gulf of Mexico. The park preserves Fort Jefferson and the seven Dry Tortugas islands, as well as offering camping and some pretty awesome snorkel spots

Sorry guys, I've decided to run away with the fishes

It would be impossible to get bored of the Key West Sunset Celebration at Mallory Square. From food stalls to fortune tellers to fire throwers to guys juggling fire, machetes and hammers atop a three foot high unicycle in front of the cotten-candy-sorbet-Florida-keys-sunset.. I could get lost here for a while… ????@thefloridakeys

I found the end of Seven Mile Bridge today, after biking from Marathon to Pigeon Key ???? Pigeon Key was said to have been named for large flocks of White-crowned pigeons which once roosted there. Apart from pigeons, I saw an osprey, some pelicans and shark ?? @thefloridakeys

The botanical gardens at my hotel (Kona Kai Resort) are beautiful, aromatic and delicious. Found this vibrant little plumeria right outside my door ???? @thefloridakeys

Happy Canada Day ???? from @thefloridakeys

Today's lunch à la @teamwarriorsportfishing ???? (with a little help from team @thefloridakeys)

Shaking up sunset mojitos at Sundowners Restaurant in Key Largo @thefloridakeys

Thanks for the fun times, delicious food and awe-mazing sunsets @thefloridakeys ?? I'm heading back to Toronto tonight, but views like this will be burned into my brain for a while…

This trip was made possible by Key West & The Florida Keys.
All views and opinions are my own.
Have you been to the Florida Keys?