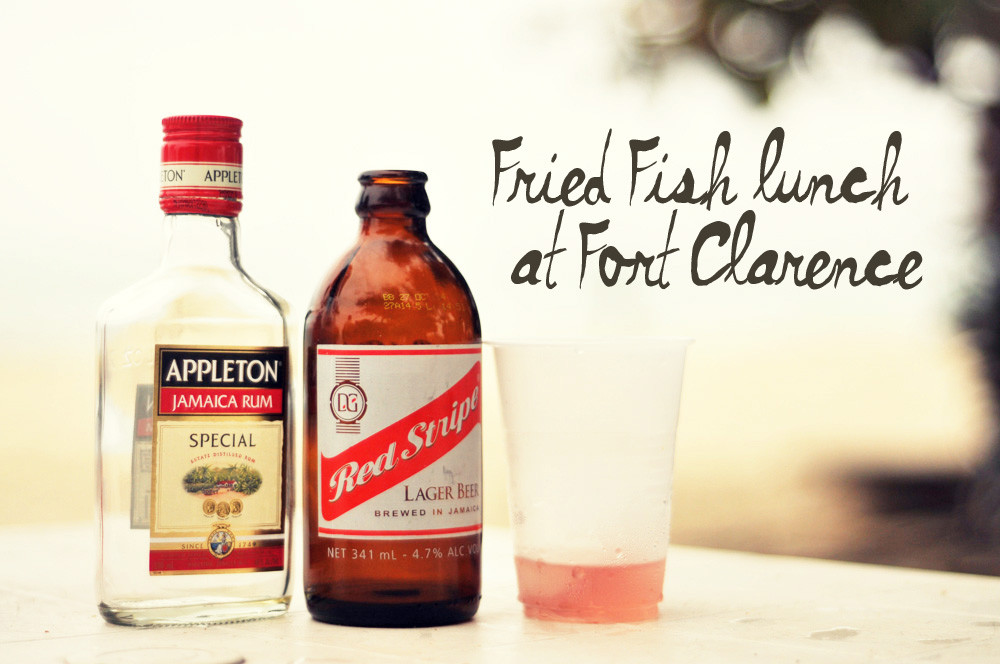 There are a few things you need to know about Jamaica; a beautiful beach is always just a short drive away, seafood is fresh and delicious, lunch is best served with a cold drink (suggestions: a nice rum or Red Stripe), and the entire country runs on a little something called Island time.
This all equates to one of the most relaxing and tasty lunch experiences of any country that I've been to.
The scene was Fort Clarence Beach, just outside of Kingston, and the particular fish shack was Andre's Authentic Seafood. We waited in the long line and hand-picked our very own fish that were still dripping with salt water, right out of the ocean.
My patience would have normally been tested in the wait to follow, but I was happily distracted with a cold beer and a good view. Our table sat to the side of a large shaded tree, with a wide view of the beach and ocean itself. Island time was alive and well, but I didn't mind one bit.
Fort Clarence isn't your average resort beach in Jamaica that brings in hundreds of tourists–in fact, it is relatively quiet in comparison. It's close proximity to Kingston makes it a retreat for locals to come spend a day in the sun and sand, with only a short drive home at the end of it all. It is also Jamaica's only private beach with a small entrance fee of around $3US.
After the warm breeze and smell of salt water carried my mind away, I returned to a spread of fried fish, steamed fish, festival and bammy. Hungrily digging in, I tried it all and loved every bite. We feasted, drank, relaxed and lazed away the rest of the afternoon.
Here's what an afternoon at Fort Clarence looks like;

This trip was made possible by Visit Jamaica.
All thoughts & opinions are my own.