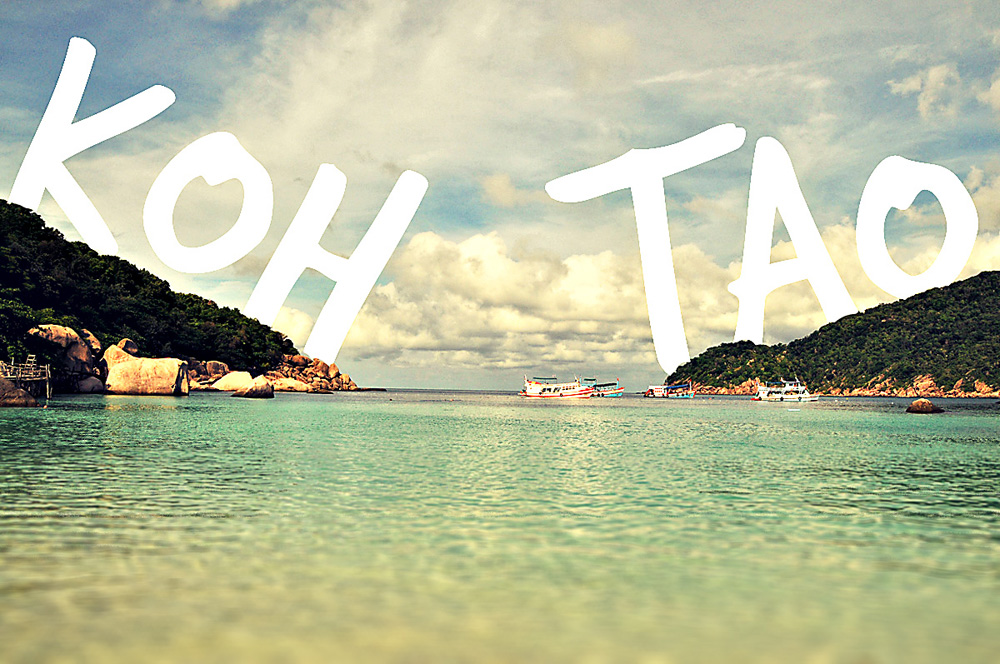 I fell in love with Koh Tao before I even stepped off the boat.
It may have been the overwhelming feeling of gratitude to approach dry land after the ferry ride from hell, but I like to think that I was simply seduced by first sight of the incredible Island geology. Perfectly pyramidal hills rose out of the Sea, coated with dense jungle and smoothly protruding rounded boulders. Later, while driving through the Island itself, I noted that these boulders took on the shape of the broad graceful elephants that called this country home.
Koh Tao appeased me a great deal more than Koh Samui had, something I noticed immediately from the smaller less abrupt crowd at the pier. Sure, I was drenched from head to toe from the monsoon-like shower that seemed to be following me around Thailand as I waited for my bag, but was already feeling the stress melt away. Checking into the Charm Churee Villas (more about these later) confirmed all sense of peace.
On a snorkelling trip with Goodtime Adventures I was able to see even more of the Island than I could have from land. Our boat circled the coast, stopping at prime snorkelling locations and allowing us to go out for a little aquatic exploration. The water was slightly murky from the recent storm action, so I fashioned a seat out of a life vest and leaned back in the water with a Chang. Ah, what a life.
Perhaps the most visually pleasing part of Koh Tao is actually a small neighbouring Island called Koh Nang Yuan. I had never heard the name, but I had definitely seen plenty of photos of this place before arriving in Thailand. With thin sand spits connecting three even smaller islands, Koh Nang Yuan's shallow white sand beaches are surrounded by crystal clear turquoise blue waters and the scene is unbelievably stunning. Note, visitors to Koh Nang Yuan must pay a 100 baht Island fee, but this fee is included in the Island cruise and snorkelling adventure.
Between the visual stimulation, the laid back vibe and the geogasmic landscape, Koh Tao is one Island that I definitely see myself spending more time at in the future.

This trip was made possible by Contiki. 
All thoughts and opinions are my own.
Visit Koh Tao on the Thai Island Hopper East Tour.
What's your favourite Thai Island?