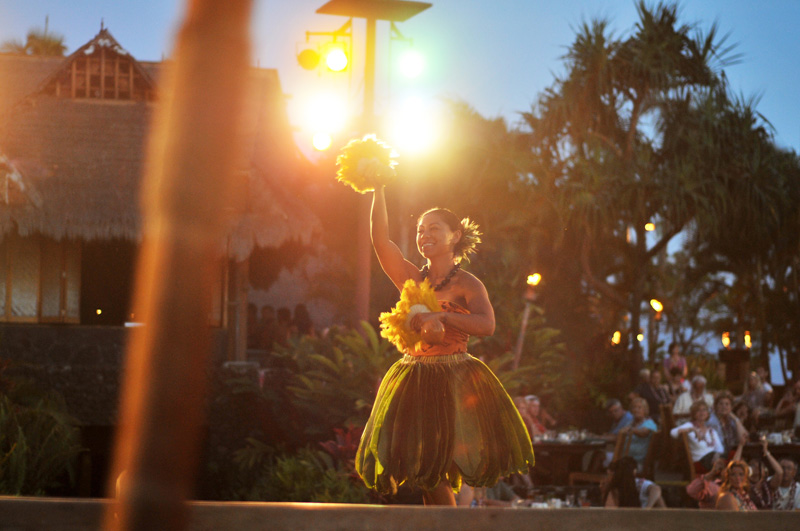 When you first think of Hawaii, what comes to mind? For many it is the traditional Hawaiian Luau. When I arrived at my first Luau experience in Lahaina, I was blown away at the atmosphere. From the decorative signs to the servers in costume, everything was perfect down to the last detail. I was greeted at the door with a beautiful pink orchid lei and a tasty chi-chi cocktail before being lead to my table.
All tables circled around a large central stage area and descended in front of it. Tall tables were in the back and short tables lined the stage, where people were sitting and kneeling on pillows in front of them. It felt like a large open-air arena oozing with lush Pacific decor and rich cultural history.
I was informed that it was an open bar and that the show would begin in about fifteen minutes. I took that opportunity to explore the outdoor stage area and stalls along the beach before sitting down.
Men dressed in traditional Hawaiian hula attire sold statues and carvings that were spread out on blankets by the beach. People were creating grass skirts and hats right in front of me, and everyone was lined up for a look.
As the show began I made my way back over to my seat for a better view for a short while before serving my own dinner from the buffet line. With every possible choice of meat, vegetable and side, I ate way more than I should have and somehow managed to save room for a delicious dessert. The dinner itself was worth the price.
The show was absolutely mesmerizing as dancers swayed their hips at impossible speeds and moved in ways that I couldn't have imagined. Selective lighting and music helped bring the stories to life as we learned about Hawaiian culture and the history of the islands. I'm sure that the open bar helped a little, but I had never heard such loud cheers as when the dancers took their final bows.
Attending a Luau on Maui is essential to any itinerary, and the Old Lahaina Luau is the best on the island. Here is a photo essay of my first Hawaiian Luau experience.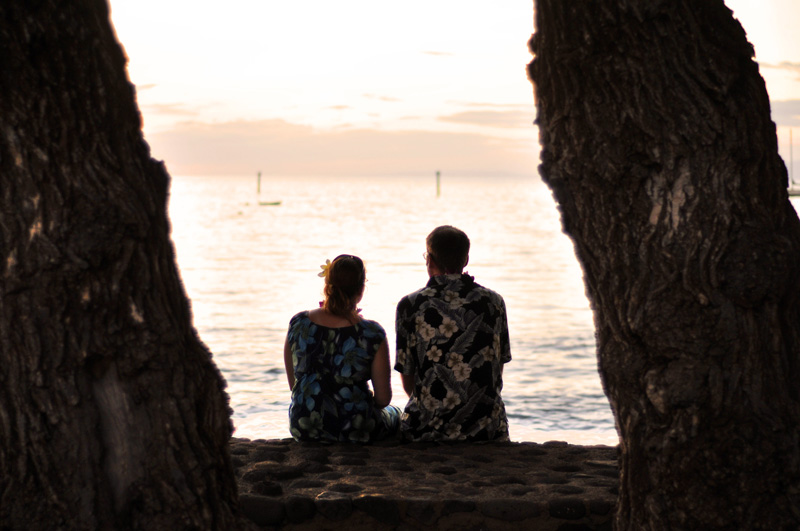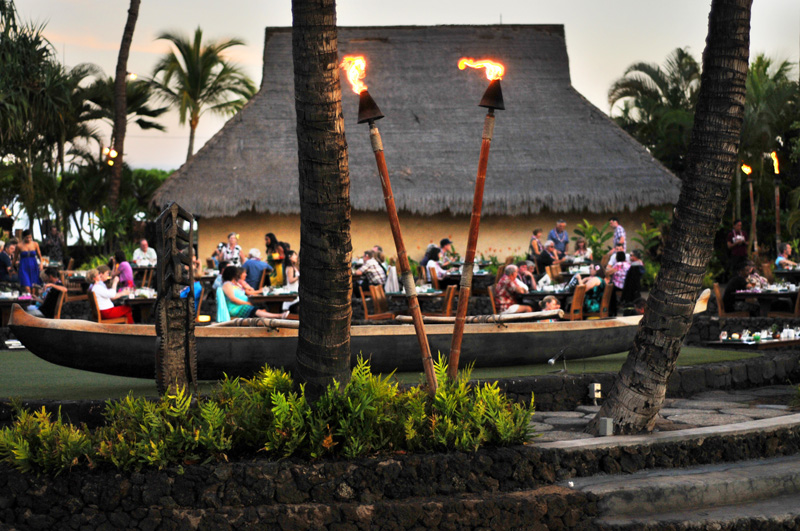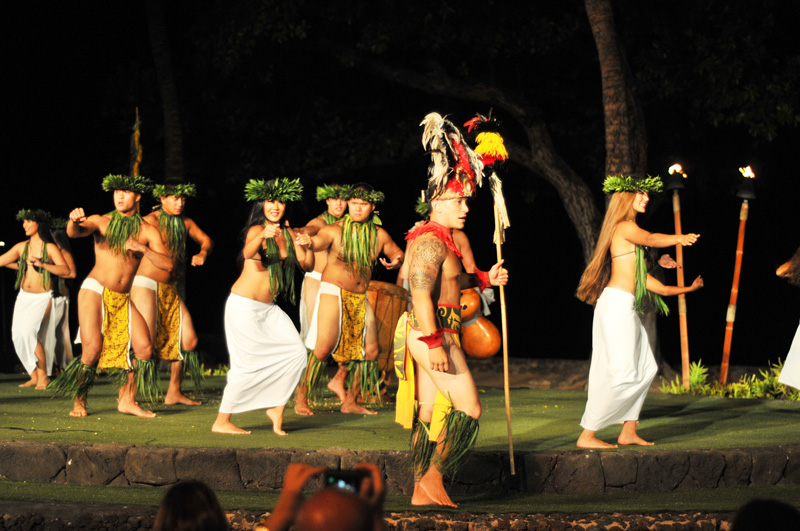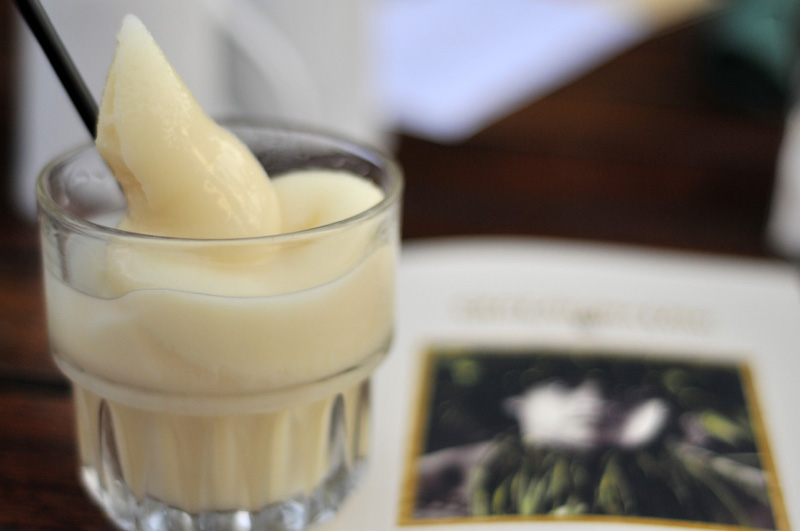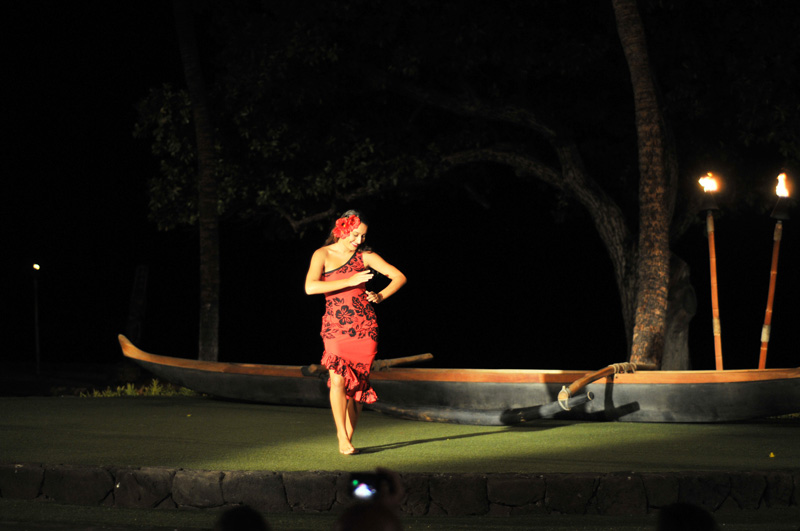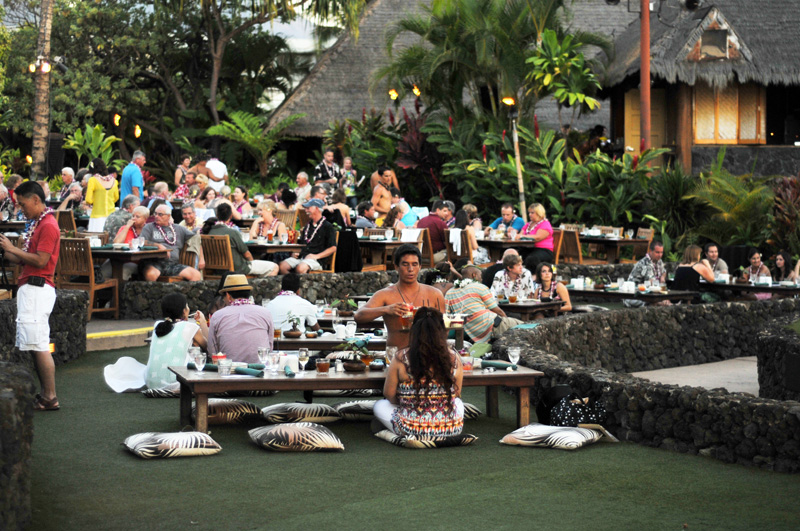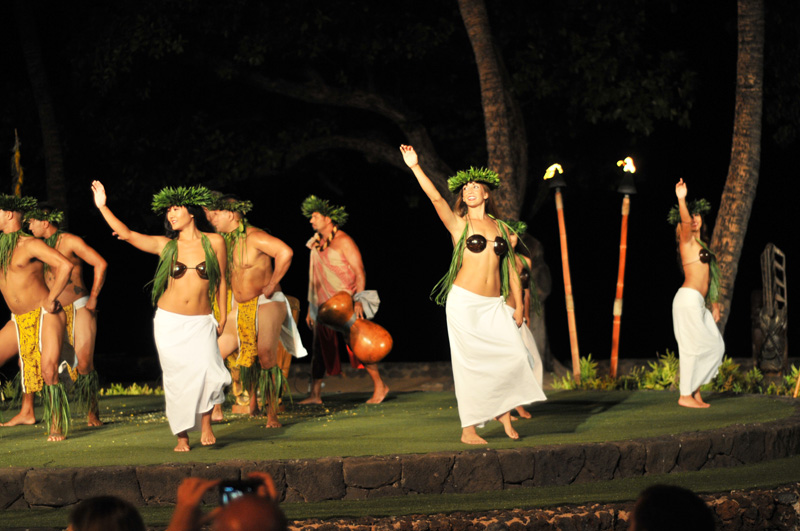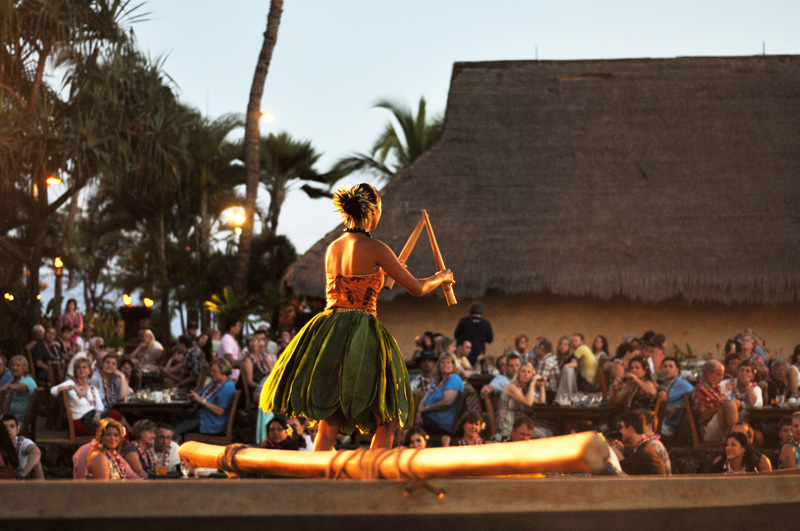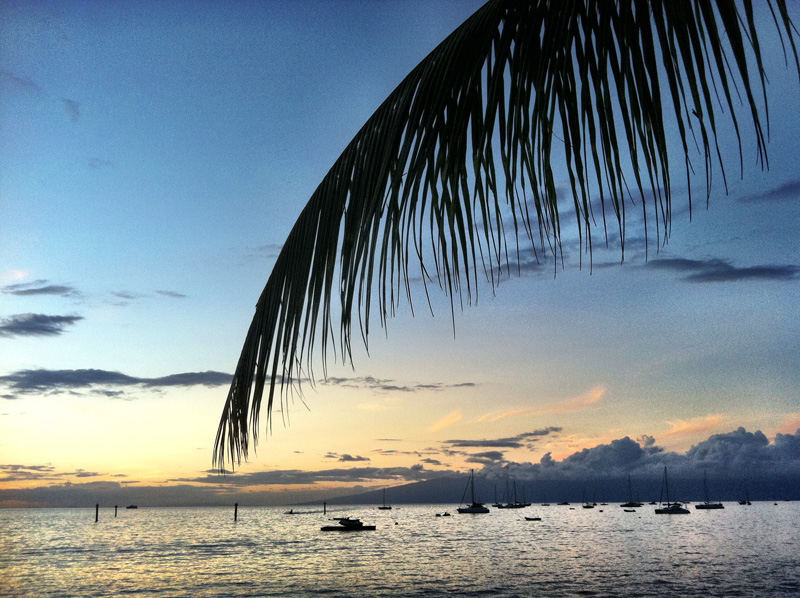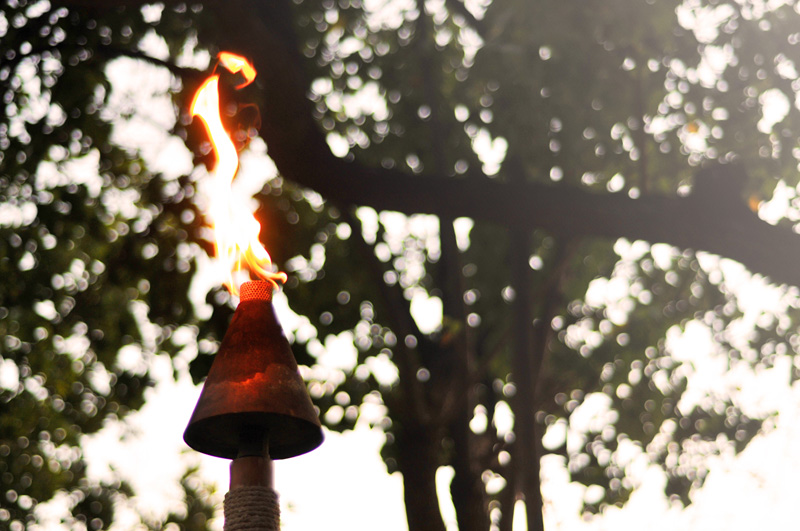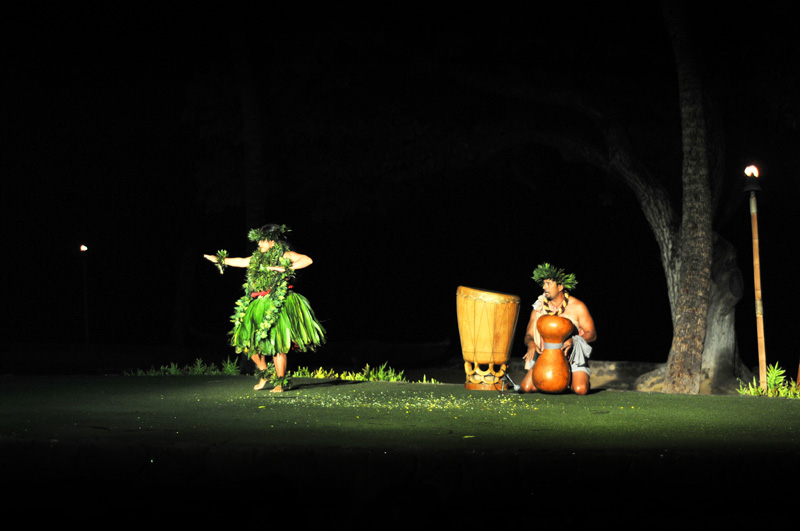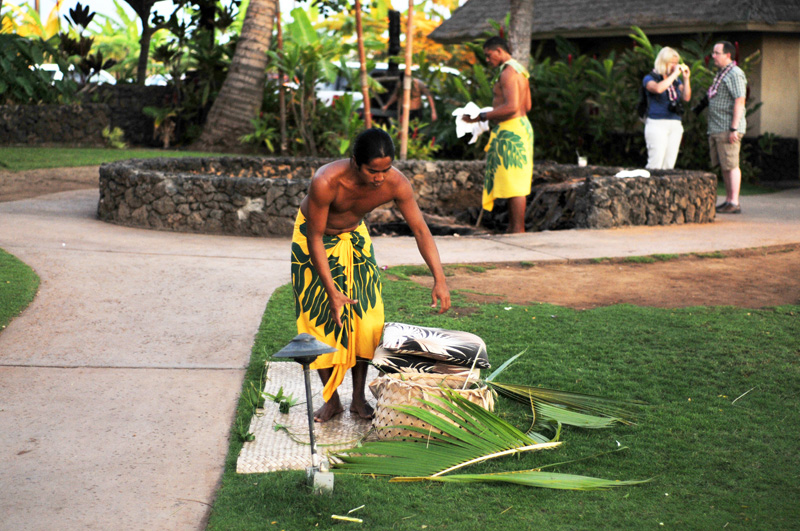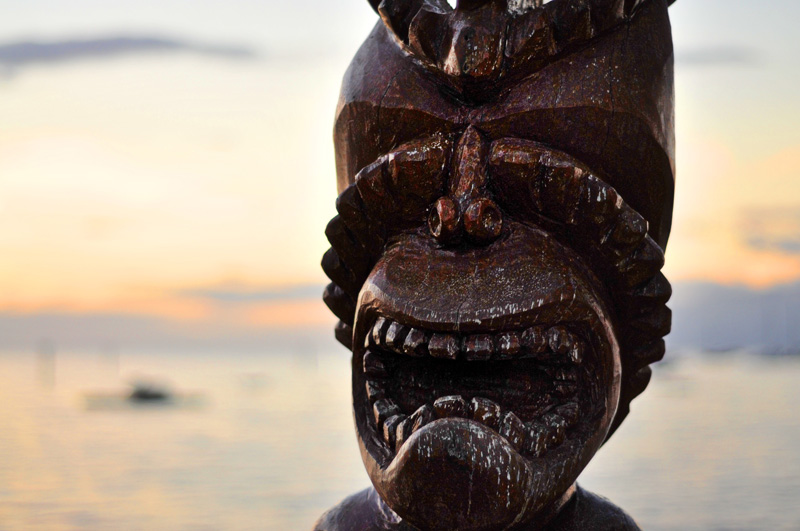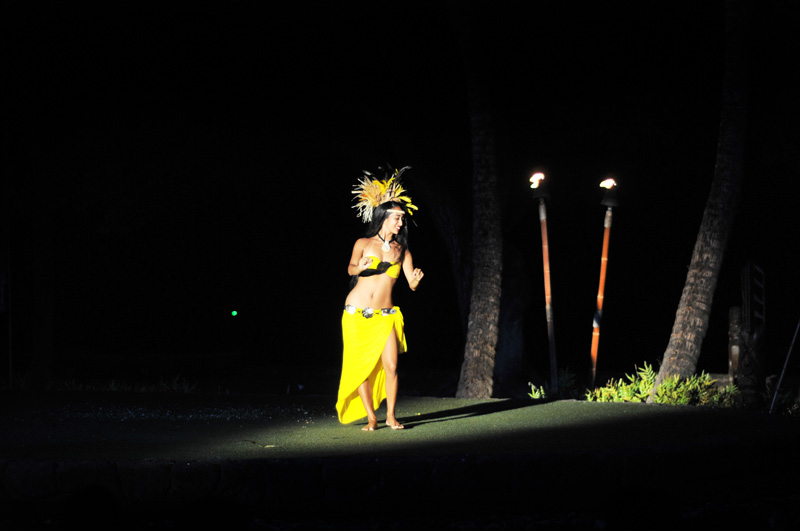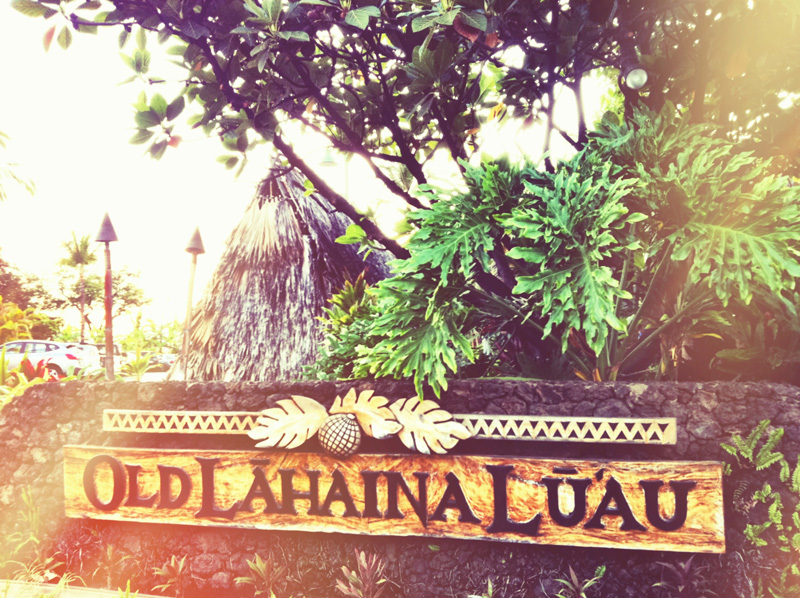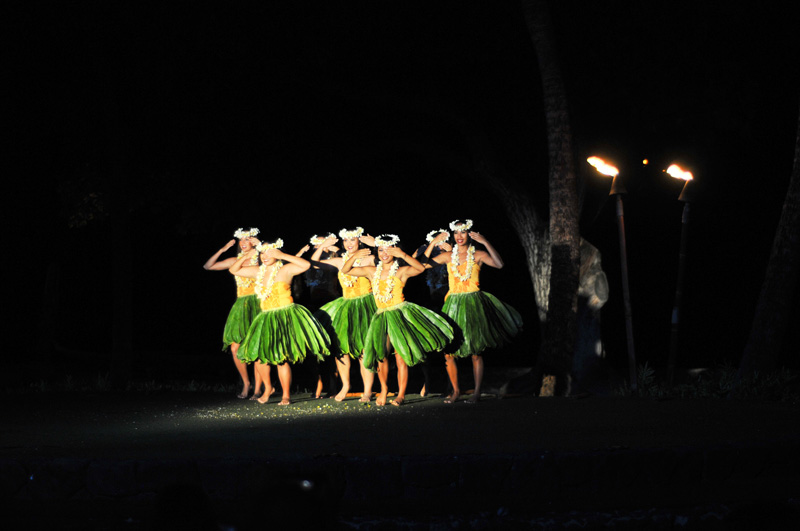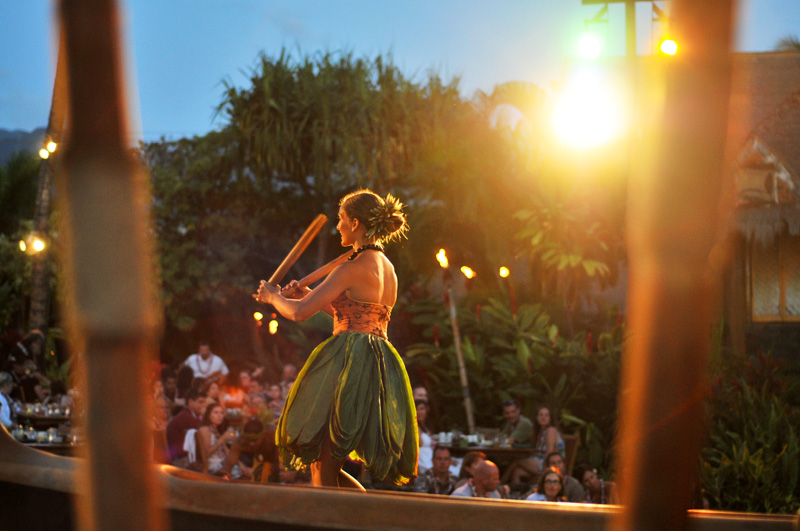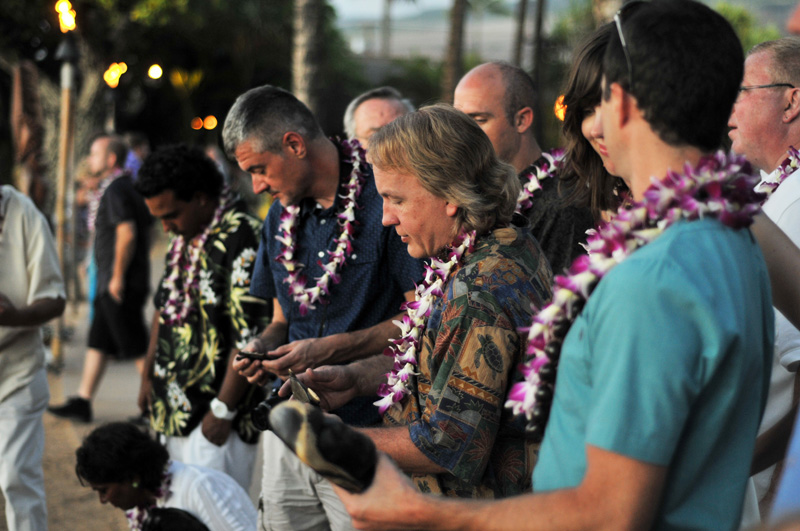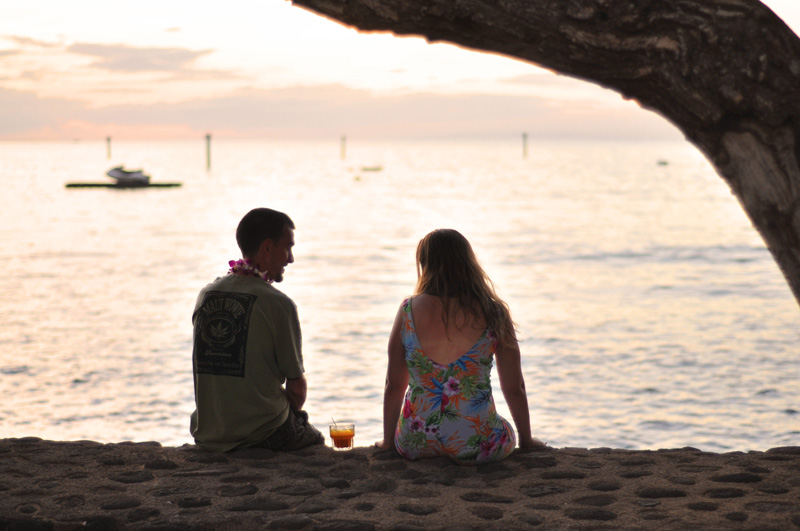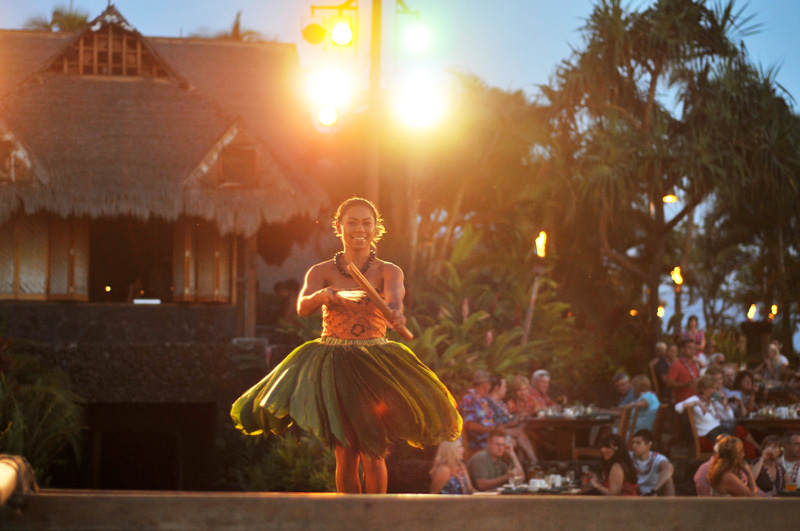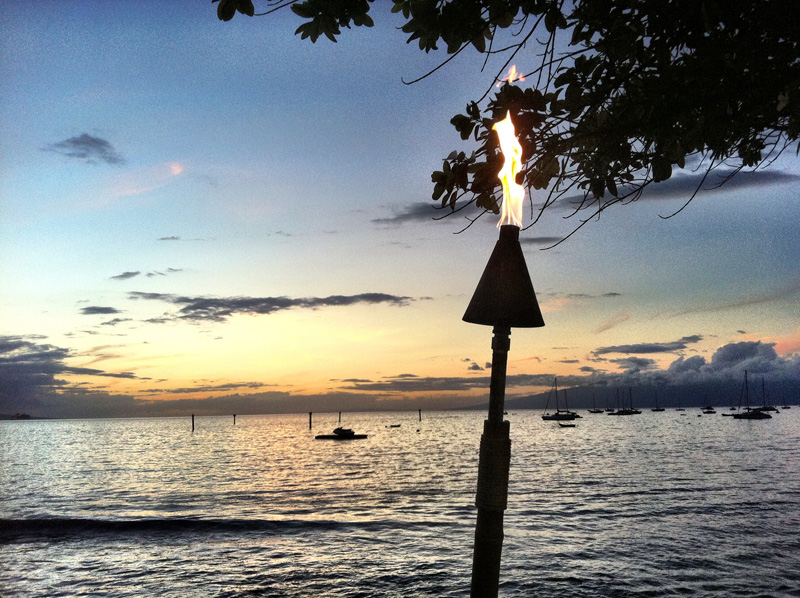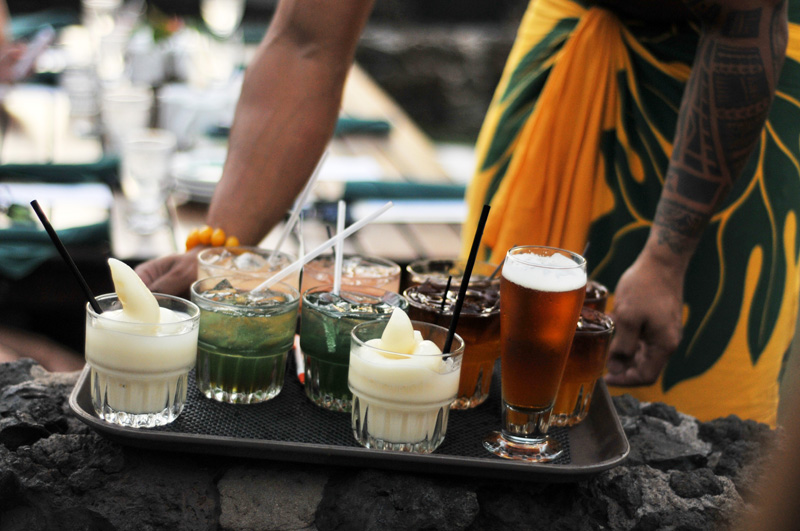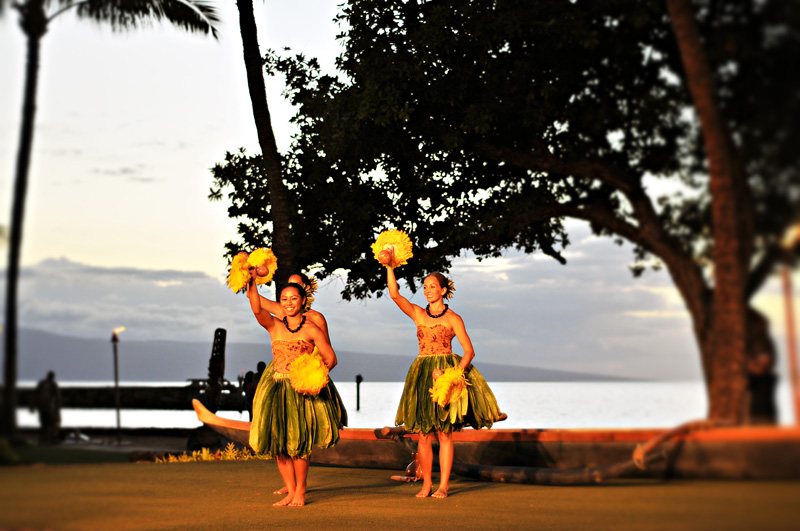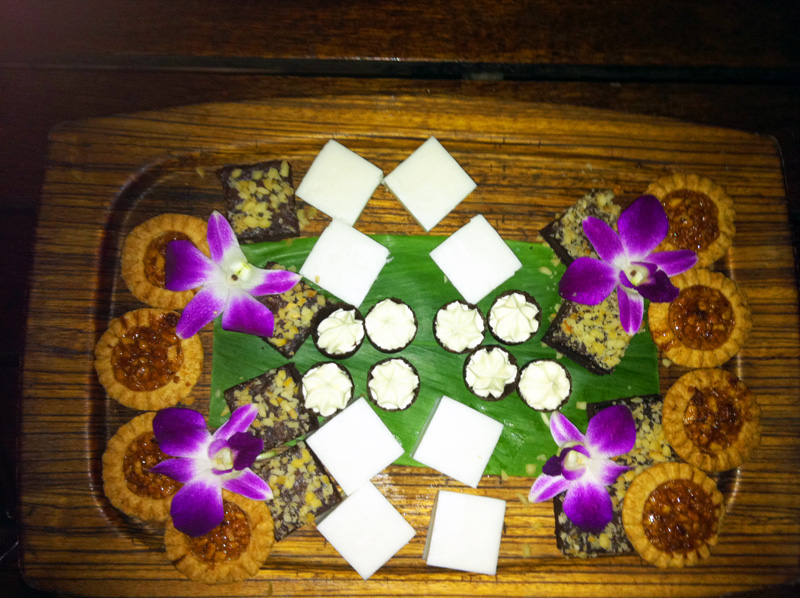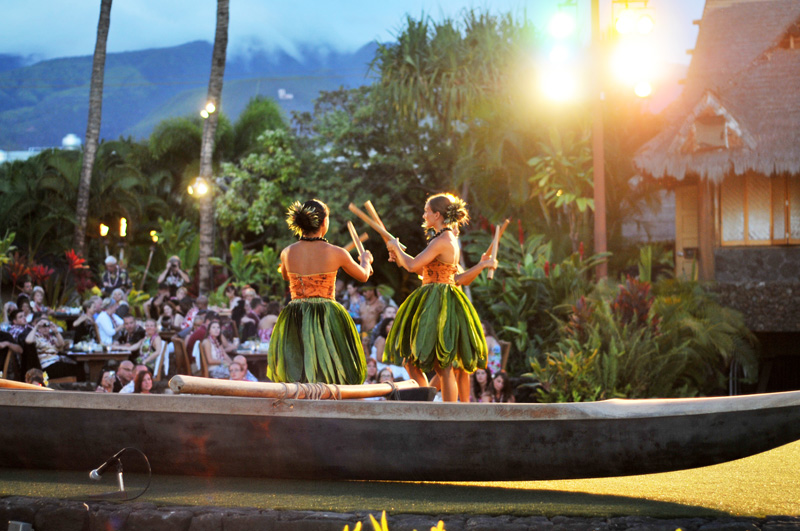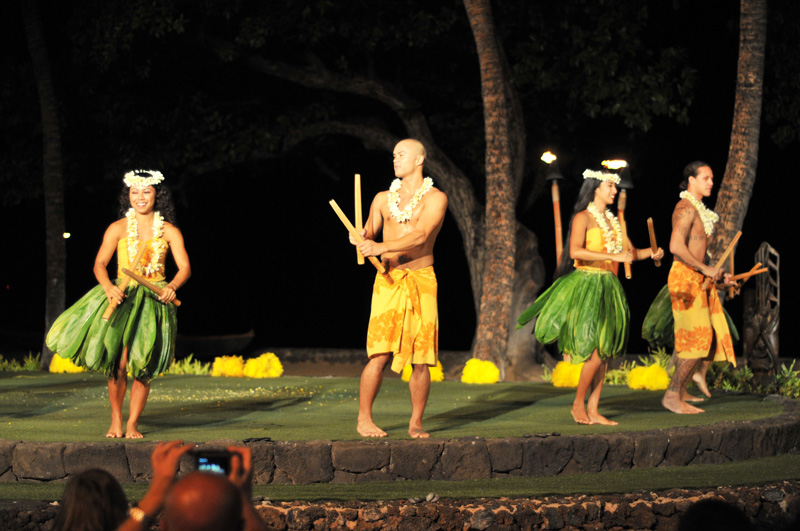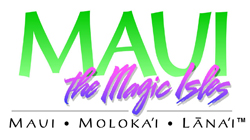 This trip was made possible by the Maui Visitor's Bureau;
all thoughts and opinions are my own.