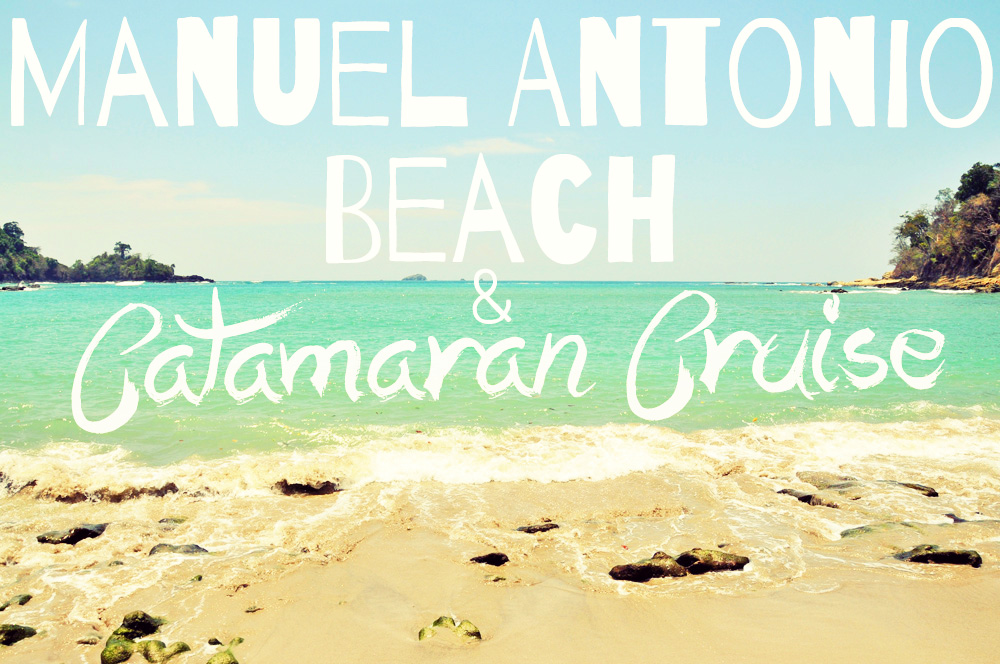 We only spent one day at Manuel Antonio during my Contiki tour, but it was definitely a good one.
It started with a bang, when on the short hike through Manuel Antonio National Park we literally stumbled upon a sloth. This wasn't a distant sloth sighting, as we had experienced a number of times throughout the trip, it was an "Oh, excuse me Mr. Sloth, let me step out of your way before you hook me with your giant claw" kind of sighting as he awkwardly crawled across the path just inches from our feet.
He had made his once-weekly trip down to the ground for a pee, and we just happened to be walking by at the right moment.
That right there was one of the most memorable moments of the entire trip.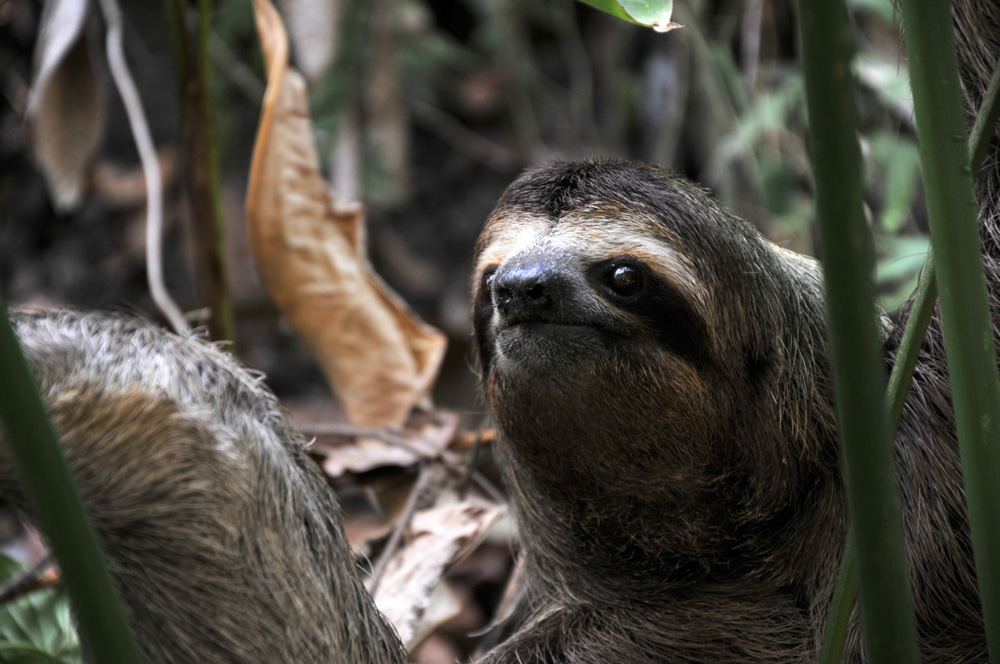 On some sort of natural high from the sloth encounter, we quickly made our way through the rest of the forest and emerged onto the gorgeous Manuel Antonio Beach.
Soft white sand stretched into the distance in both directions, lining a perfectly clear turquoise water.
Before I could even make my way to the beach, I became distracted.
Distracted by monkeys.
A mischievous troop of Capuchin monkeys waited in the branches above the heads of dozens of curious beach-goers. One man held a GoPro up to the tree, and one monkey snatched at it, missing by only an inch. Two more monkeys swung down, grabbing for a young boy's hat, while another pair plotted the take over of a plastic bag.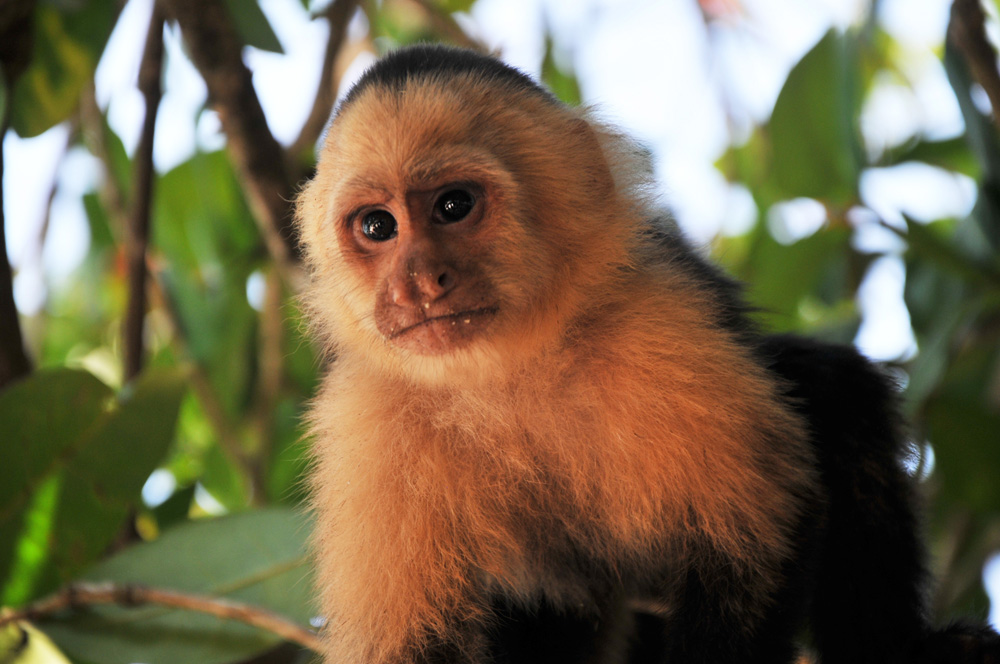 On-lookers howled with laughter, nearly stepping on a giant iguana as they teetered away from the primates. It was full critter chaos.
Finally, I began to make my way down the pristine beach, away from the larger crowds. I found the rest of the Contiki group in a shady spot, dropped my things off and headed to the water. Or, should I say the giant bathtub of an Ocean that was warmer than any of the showers I had in Costa Rica.
It felt amazing.
I'm generally afraid of the ocean (irrational fear), but I was the last one to get out.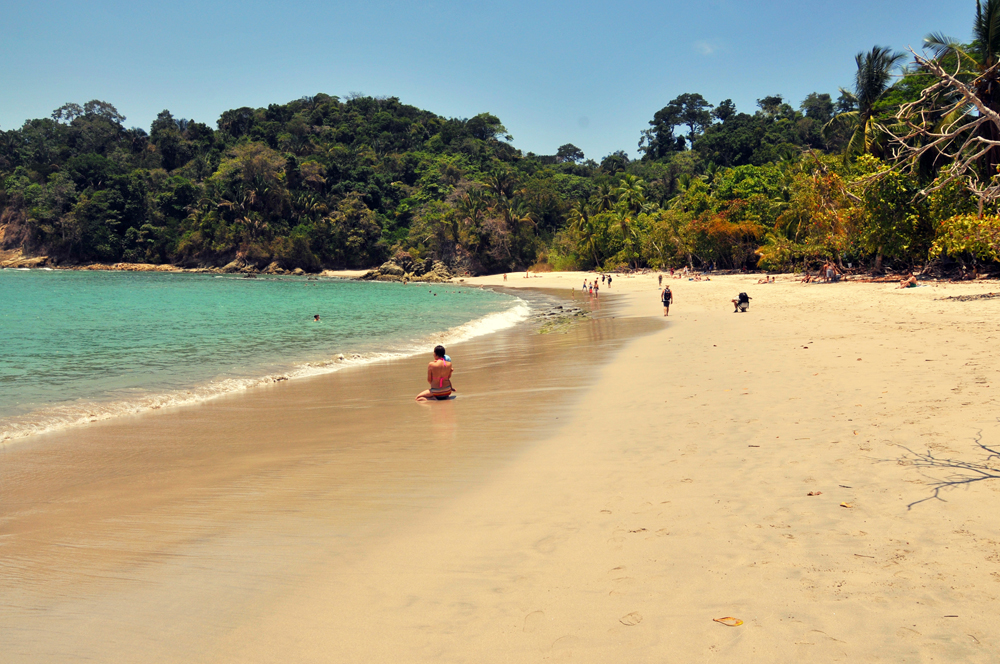 As if a day at one of the country's most beautiful beaches wasn't enough, we ended it on a catamaran cruise. At sunset. With dolphins.
Does it get any more epic than that?
Probably not. We spent several hours floating around the Pacific shoreline, drinking beer, napping, eating a feast of fresh fish and veggies, and swimming in the open ocean. It was the perfect end to an incredible trip and way to say our goodbyes before everyone went their separate ways the next day.
More photos from Manuel Antonio;

This trip was made possible by Contiki. 
All thoughts and opinions are my own.
Visit Manuel Antonio on your own Costa Rica Unplugged trip.
Have you ever seen a sloth?